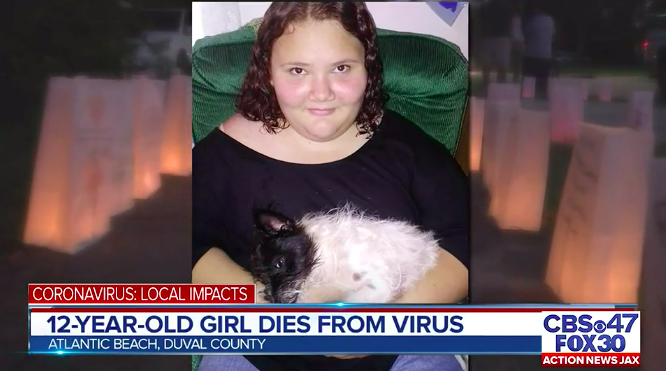 A 12-year-old girl from Atlantic Beach has tragically become Duval County's first pediatric death from COVID-19, according to data from the Florida Department of Health. Elizabeth McNew, a graduate of Atlantic Beach Elementary School and a virtual student at Mayport Coastal Sciences Middle School, died after battling the disease for several weeks.
Earlier this month, Elizabeth's mother, Elda McNew, 49, revealed her daughter had the virus and was in intensive care. She reached out on social media to ask for support on Elizabeth's favorite radio station. "She loves The Promise and I have it playing in her room," she wrote. "… I know it would be so inspiring to hear you send love, prayer, anything over the radio. Thanks."
According to a GoFundMe account set up by family and friends, Elizabeth fought COVID-19 for almost two weeks before passing away, and the family's medical bills will be "outstanding." They're also facing funeral expenses and time off from work, in addition to their regular bills and any unforeseen expenses. Family and friends also held a vigil outside the family home.
Elda told Action News Jax that Elizabeth was loved by many. "It's amazing the legacy she created in 12 years, and she wasn't doing anything but giving out hugs and being kind to people," she said. "Those fabulous doctors and nurses and all those staff members there worked so hard. They worked until they had to make each other stop."
Elda also recently spoke with TODAY and pleaded with others to wear a face mask. "If you kept one germ droplet from just accidentally getting on another person, you have been a hero, and all it took was an annoying little mask," she told TODAY. "I would like people to think of the Golden Rule: 'Do unto others as you would have them do unto you.' Because we need to find some love and compassion for each other."
Brad McNew, Elizabeth's father, meanwhile urged the community to take COVID-19 seriously. "To everybody out here who doesn't believe that this is real, we lost my daughter, our daughter, his sister," he said. "It's real. Put [a mask] on. If you don't like it, put it on anyway. It will save yours or somebody else's life."
The community has also rallied around them. "The community presence and the love that has been showered upon us. It's. It's overwhelming. And it's beyond beautiful," Elda said. "… It shows how loving and giving she was. Because everybody who sees her, they have a story of how she touched them, just in the littlest ways."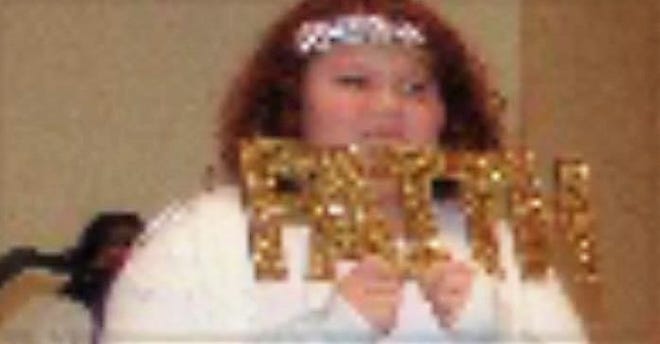 Condolences have poured out for the McNew family, including from Atlantic Beach Mayor Ellen Glasser. "She was a sweet girl and I saw her many times at Atlantic Beach Elementary," she wrote. "… The last time I saw her, she made a card for Mother's Day with the Atlantic Beach Youth Council. Heaven has a new angel, and our hearts go out to all who knew her and loved her."
While it's true that COVID-19 is known for being especially deadly for those who are ill, have pre-existing conditions, or otherwise are at risk, with children and younger people usually having milder symptoms, it's still vital for everyone to take it seriously. There is no explanation for why some people escape COVID-19 with only mild symptoms and others who are otherwise young and healthy pass away. And that's why precautions — like wearing masks in public, social distancing, and making sure to wash hands on a regular basis — need to be kept up, as difficult and taxing as they may be. It's only by taking COVID-19 seriously and doing all we can to prevent the spread, that lives can be saved.
To donate to the McNew family, visit their GoFundMe page.