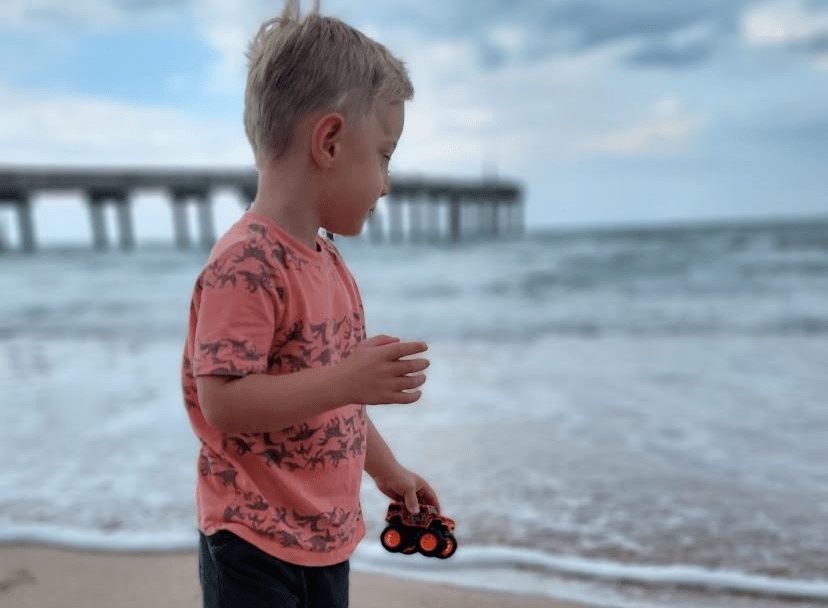 Have you ever been asked if you liked the way your child looks? Well, I have, and not by a friend or a close family member, not even by a stranger off the street, but by a medical professional — and it seemed like it came out from left field. We were meeting with neurosurgery, a place that you never really want to be (or plan to be) with your 2-year-old. What was meant to be a follow-up on an X-ray turned into a very different conversation — one that turned into one of the most frightening surgeries for my son.
Craniosynostosis happens when the soft spots on your infant's head, known as sutures, fuse together too soon. By becoming solid early on, it manipulates the shape of the child's head from its size and shape depending on which sutures fuse and when. This can become very dangerous for a child's brain growth and development. In the worst cases, early fusion of the plates can limit the brain's growth, causing severe migraines, seizures, high fevers, hemorrhaging, and even death.
After reviewing the X-Ray and getting an all-clear, my son's neurosurgeon asked me if I liked the way my son looked. I am sure I had a puzzled look on my face as she quickly clarified exactly why she asked that question. She suspected my son had craniosynostosis and another X-ray followed by a CT scan confirmed that he did.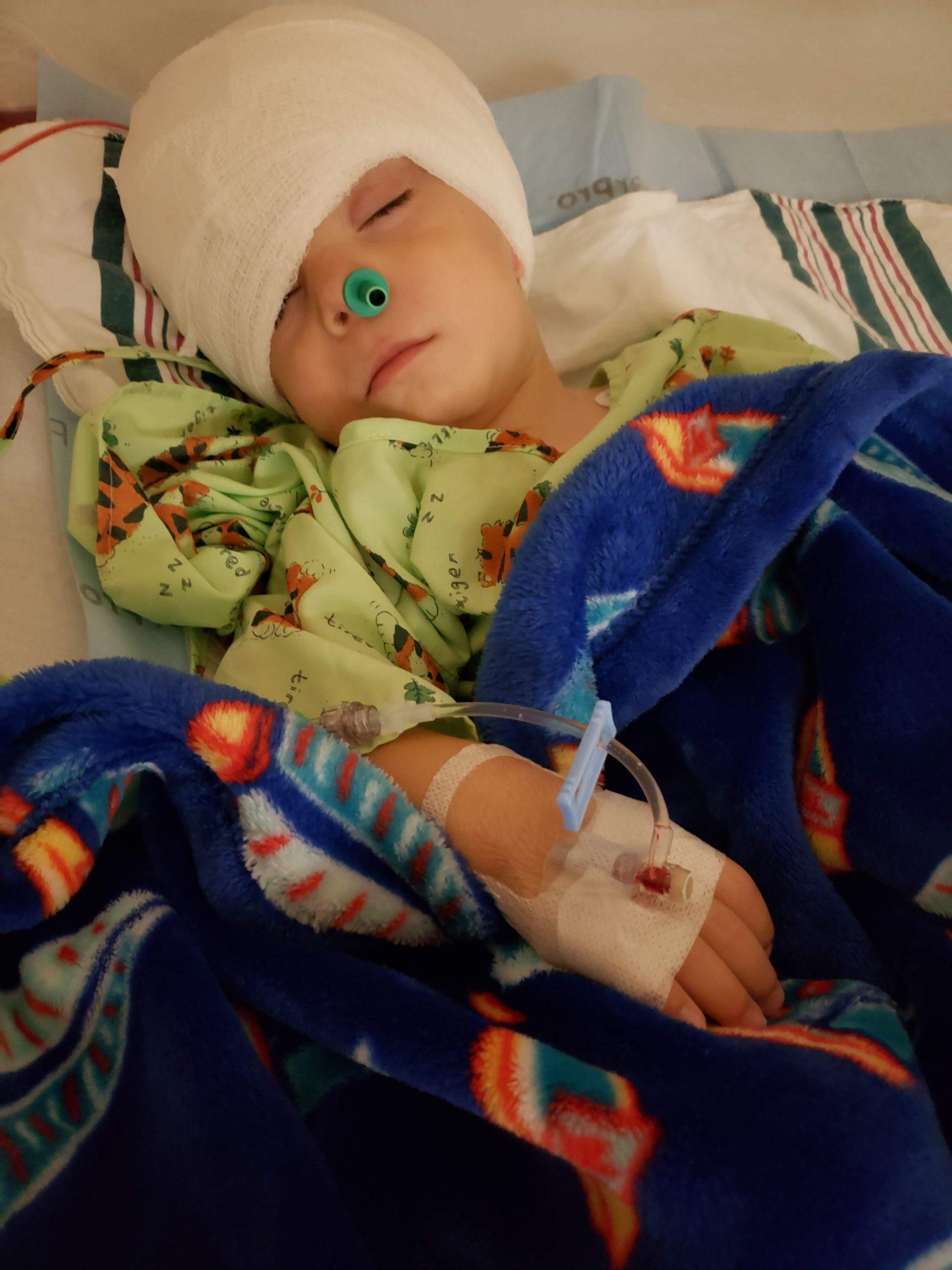 My son had metopic craniosynostosis. My husband and I were faced with a choice — surgery now or surgery later. As parents, you are faced with several choices from how you want to raise your children, where you them to go to school, and even whether to receive vaccinations. We made the decision for our son to undergo his second (technically third) surgery. You can read more in-depth about that surgery process, and recovery here.
This month three years ago, we found ourselves in the neurosurgeon's office, and three weeks later in the oral and maxillofacial surgeon's office. We knew life after the NICU would be eventful, and an adventure on its own. We already had nine specialists on our appointment list (not including therapies), and we didn't anticipate adding two more.
Awareness in action is giving you knowledge and sharing a perception of a situation or fact. There are various forms of craniofacial conditions that are also promoted during this month. The Centers for Disease Control notes that approximately 2,600 babies in the United States are born with a cleft palate and 4,400 babies are born with a cleft lip, with or without a cleft palate. Other craniofacial birth defects include craniosynostosis (skull sutures fusing prematurely), anotia/microtia (ear is missing or underdeveloped), and anophthalmia/microphthalmia (missing or abnormally small eye).
Reducing your risk
While there are no ways to completely prevent any one of these "birth defects," the March of Dimes provides a list of tips to help mothers "reduce the risk" of having cleft lip or palate.
Take folic acid. Before pregnancy, take a multivitamin with 400 micrograms of folic acid in it every day. During pregnancy, take a prenatal vitamin with 600 micrograms of folic acid in it every day.
Don't smoke or drink alcohol. This includes beer, wine, and alcohol… at any point during your pregnancy.
Get a preconception checkup. This is a medical checkup you get before pregnancy and should be done once you and your significant other discuss trying to conceive.
Get to a healthy weight before pregnancy and talk to your provider about gaining a healthy amount of weight during pregnancy.
Talk to your provider to make sure any medicine you take is safe during pregnancy. You may need to stop taking a medicine or switch to one that's safer during pregnancy. Don't stop taking any medicine without talking to your provider first.
When you do get pregnant, get early and regular prenatal care.
My personal take is this: I followed the rules. I did what I was supposed to do (except for my weight, but that is a different topic for another day). My son was born prematurely. We weren't ever told anything about craniosynostosis, nor was it noted by any of his doctors prior to the initial neurosurgery visit.
Our story although unique to us, is not unique across the world. Craniosynostosis is not typically discovered in utero or immediately after birth, so parents may not realize their child could have a cleft and craniofacial condition until after delivery or much later in life (two years for us).