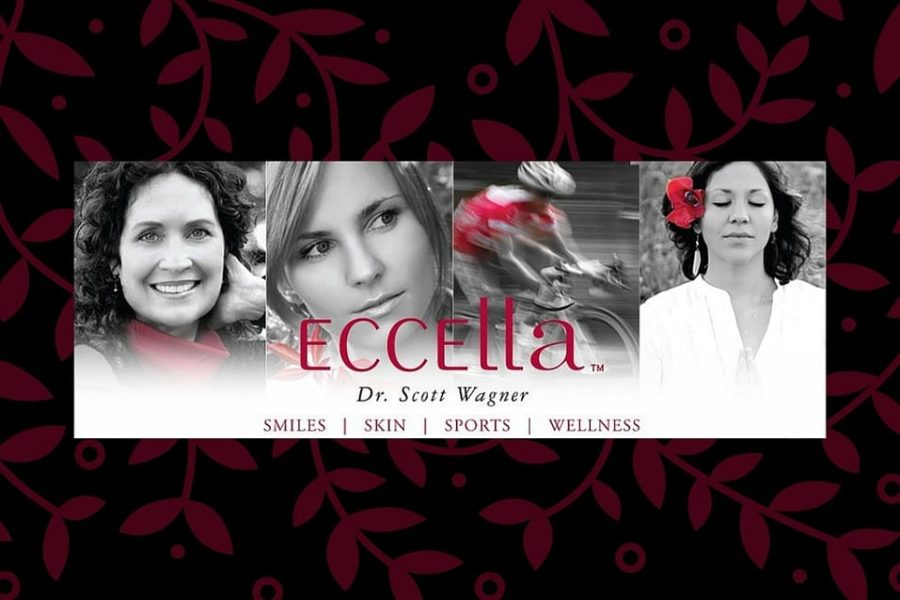 Brought to you by Eccella 
There are many misconceptions about injectables that I hear from time to time from my patients. I thought this would be an excellent opportunity to debunk some of these common concerns. After decades of clinical research, injectables have been proven safe and extremely effective in reducing the appearance of moderate to severe wrinkles while rejuvenating your skin.
MYTH:  Injectables are painful.
At Eccella, I use an extremely small needle to inject Botox and Dysport, which makes it very easy to tolerate. Depending on the area and technique, the feelings should range from faint to mild discomfort. It should never be painful. At each site, it does not take long to administer, which makes the appointment go by quickly. If getting injections in the forehead, glabella, and around the eyes, the time you are actually in the chair is about 10 minutes, less if only injecting one area.
Many practitioners do not use an anesthetic to inject fillers. As a dentist, I give thousands of injections per year. It is completely routine to start with a topical anesthetic. I feel extremely comfortable using a small, targeted amount of local anesthetic that can make the area numb and any filler treatment virtually painless.
MYTH: Botox/Dysport and Restylane/Juvederm work the same way.
Botox and Dysport are neuromodulators that specifically targets the muscle and inhibits movement. That is why they are mainly used in the forehead, between the eyes (glabella), and the crow's feet (the area on the outside of the eyes). The results usually last about 3-4 months, but in some patients can last up to 6 months.
Restylane and Juvederm are fillers. These stimulate collagen formation and are used to augment or "fill" tissues that have lost volume. A filler can be used in many areas of the face including the temples, cheeks, nasolabial folds, lips, and around the mouth. There are many different brands to choose from, and the one that is most appropriate for you is chosen at the time of your skin consultation. The effects of most fillers last about 9-12 months though some can last up to 18+ months.
MYTH:  All types of injectables are the same.
At Eccella, I offer two different brands of anti-wrinkle injections: Dysport and Botox. There are slight differences in dosing and cost, but both are very similar in that they all are muscle relaxants, which create a smooth, rejuvenated and youthful appearance. Some patients may have a better response to a particular brand than others. This will be evaluated during your skin consultation to determine what brand is best for your skin type.
MYTH: Fillers require downtime.
Other than the awkward feeling of being numb for a short period, there is virtually no downtime. In some instances, there can be some minor swelling, but generally cold/gel packs applied to the areas affected take care of most issues in a short period.
MYTH: The effects of anti-wrinkle injections are permanent.
The effects of Botox and Dysport typically last about 3-4 months in the average individual. I've even seen it last up to 6 months in select patients. Everyone responds differently, but most all patients have the same great results during that time period.
MYTH: It is always obvious who has had injectables.
The key to having a great experience during and after getting an injectable is to go to an experienced injector. I believe in restoring the natural volume and contour to the face, not overfilling to an artificial look and appearance. I find that my patients are most happy when they have the "well-rested look." Chronic overfilling leads to a "fish lips" swollen, very unnatural appearance that I honestly do not find sexy or appealing.
MYTH: Injectables are addictive or habit-forming.
Cosmetic injections are not physiologically addictive and contain no addictive ingredients. However, people may like the result so much that they work it into their grooming/cosmetic budget.
Eccella offers a unique approach to dentistry, focusing not only your mouth but your total health. We perform all of the injections and also have an in-house spa where a licensed aesthetician, Shelby, offers hair removal, chemical peels, and facials. Eccella carries only medical-grade product lines: Obagi, Skin Medica, and Clarisonic and all of the products can be purchased at the office or through our skin website:  www.eccellaskin.com. Complimentary skin evaluations are offered to all new patients.
Eccella Dr. Scott Wagner Welcome from Greg Dorsey on Vimeo.
About the Author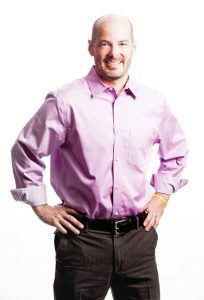 A native Floridian, Dr. Scott Wagner grew up in Gainesville and attended Wake Forest and Florida State Universities and his doctorate of dental medicine from the University of Florida College of Dentistry. His passion for the ever-changing field of dentistry motivates him to take over 100 hours of continued education each year. He has studied with some of the world's leading cosmetic and restorative dentists at the Las Vegas Institute for Advanced Dental Studies and is an LVI Clinical Instructor. In 2010, he moved to a new location and built a facility that was reflective of all the training, experience, and goals that had been set.