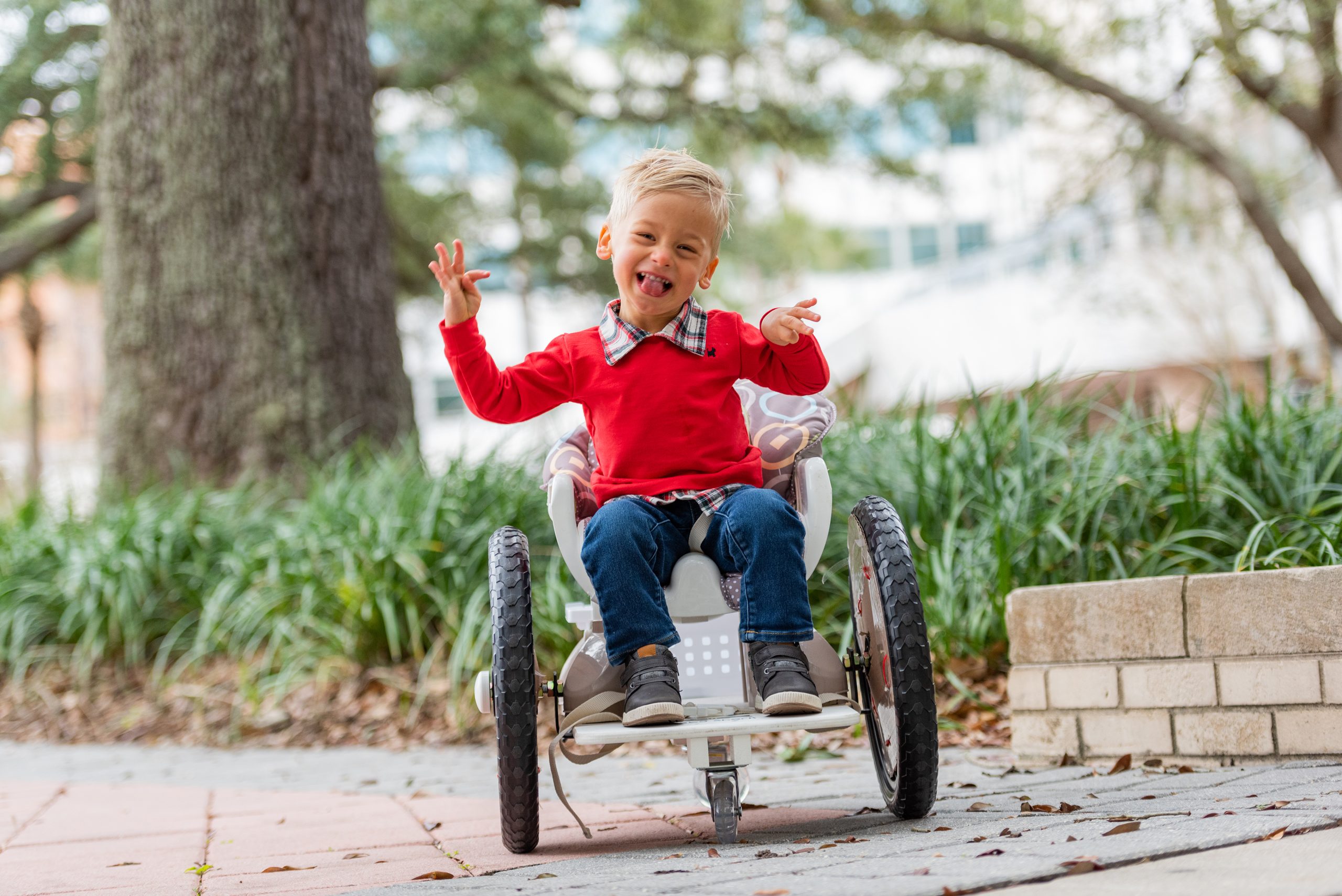 When you were pregnant, were you worried that your baby might have special needs? I was. Were you relieved when you found out that your baby would be typical? I was. Well, for many of us mamas in Jacksonville and beyond, that's not where our story ended.
I had a normal pregnancy with Isaac and was even told that he was "textbook," that is, until the day he was born. At 37 weeks, I had an emergency C-section that my military husband barely made it to the hospital for, and at 4:54 p.m. on one random Wednesday in May, my whole life's path changed. I was told that "something is wrong."
Those three words rocked my whole being. It changed our future that I had spent years planning for. We've been told several times throughout these past few years that we need to plan to live day-to-day. And that has changed every aspect of my life — and I know that it sounds insane, but it's been for the better. Being his mama has been my single biggest challenge.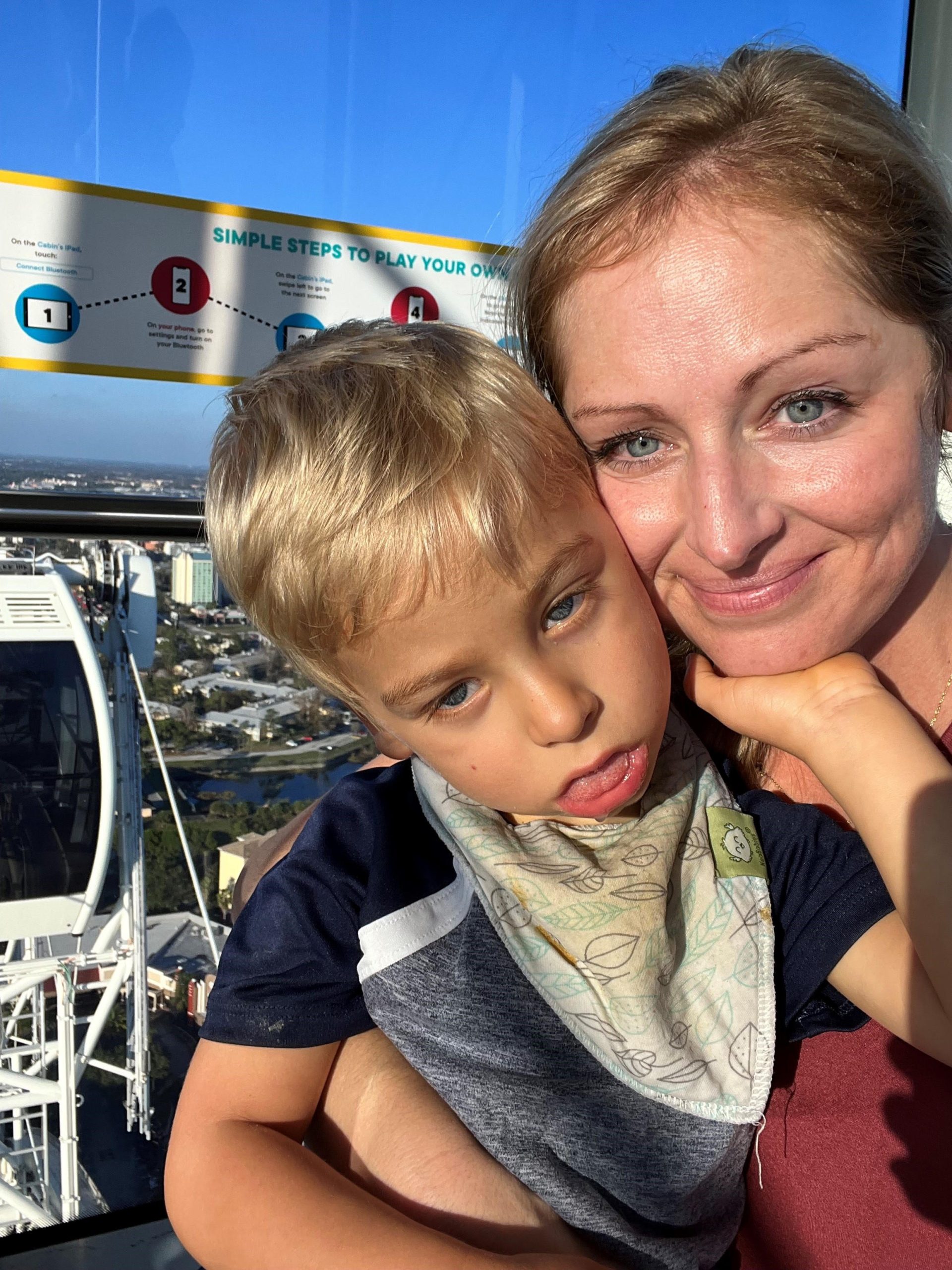 Isaac has an undiagnosed neuromuscular disorder and a global developmental delay, plus a slew of other long-named things that I had never heard before. Isaac has 21 different specialists (did you know that Jacksonville even had that many?!) and was in the NICU for 79 days. He also has a feeding tube and is attached to wires or tubes for the majority of the day. He receives eight regular therapies each week, which keeps me busy by organizing all of it while working full-time, too. He's not independently walking or talking, and I've come to terms with the fact that he may never. And accepting that he will likely not attend college or get married (or leave diapers) is huge. As you can imagine, it's devastating to the core.
So, here's the thing you should know: Most of our medically complex children will go on to lead great long lives. But for many others — which is probably our case — they may not. I hate to say it, but my biggest fear is losing my child. Mamas who are walking this journey with me, it's okay to grieve and feel guilty because you are grieving over the beautiful long life your child was supposed to have. That's normal. It's called anticipatory grief and is actually an important stage of coping to go through.
Let me talk to those of you who haven't had to live out this nightmare of raising a child who will never have the same life opportunities that the rest of us have. Please, simply ask us, "What can I do to lighten your load?" Tell parents like me who aren't sure we are making the right medical decision by electing for an optional surgery that I'm doing a great job. When you ask me how I am doing, please really, really listen. There is no solution to whatever problem I feel like randomly sharing that day, so let me vent and tell you how unfair it is. You don't need to find a way to make it better. But help by showing up to walk this journey by my side.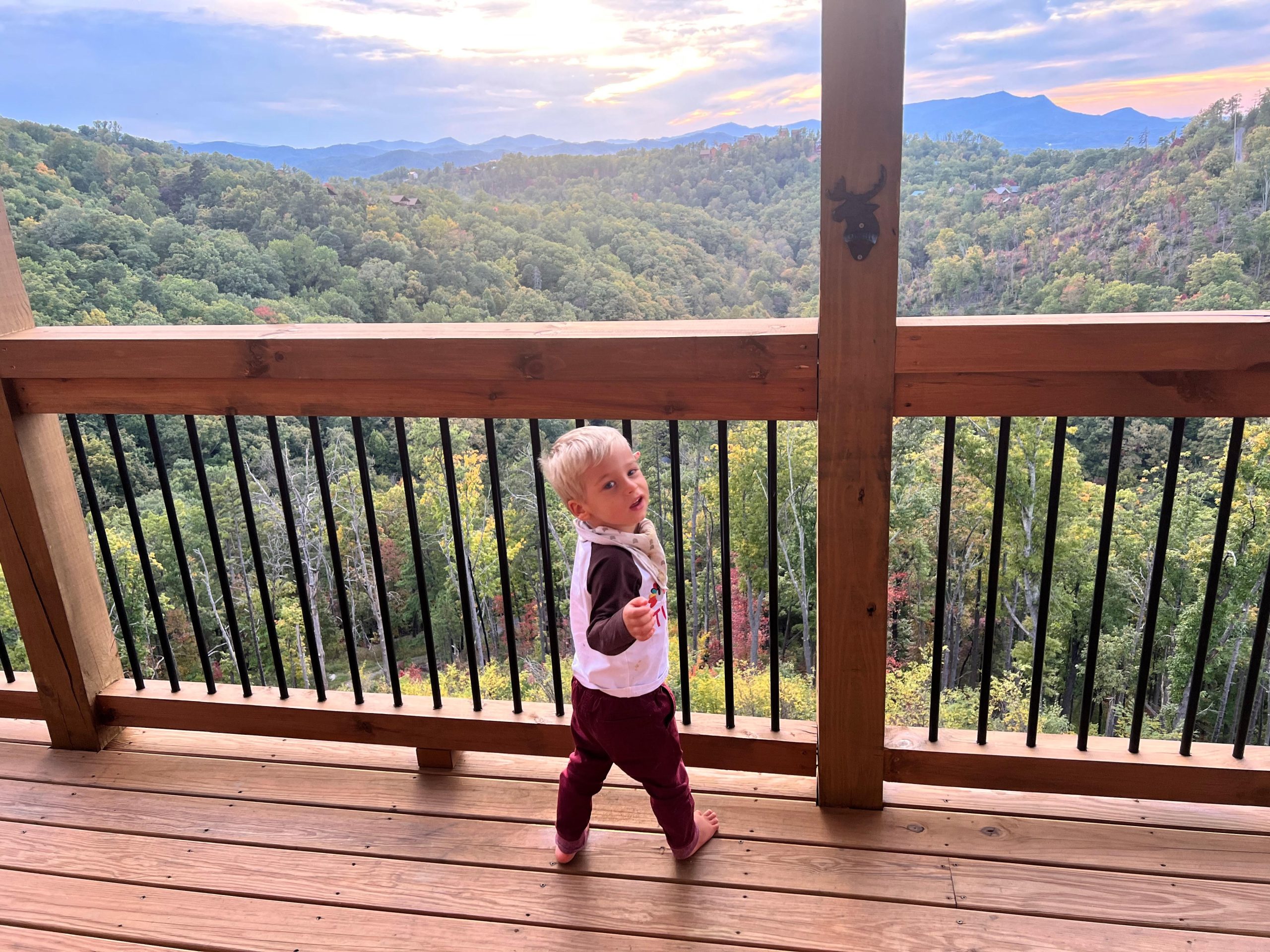 Parents of medically complex and differently-abled kids are given a beautiful flower along with the thorns that make our walk so painful. Our children give us daily gifts. I'm able to see the world through my medically complex child's eyes. Isaac doesn't know which nominee's name was on the flag our neighbors had up the last election, and he doesn't care if I have the latest version of an iPhone. I want to smile when I feel the ocean breeze on my face just like he does. I have to choose to see the beauty of the flower when I know the pain of those thorns is going to prick me again. And that's been my biggest lesson. I have the power to choose to see the beauty, and I'm reminded every minute when his face lights from hearing my awful rendition of "Itsy Bitsy" that I can do better. He has taught me to be present in the moment and to not put all of my worries on my back about the future.
So, I want tell you that whether you are already on the medically complex or special needs journey, or are walking through a typical parenting journey, there are ways that you can make it better. On the days when all you feel are the thorns closing in around you, see the world through Isaac's eyes. When I hear his happy sound (which happens to sound a lot like Donald Duck's "ccckkk," by the way), I stop and smile. Then I try to identify what triggered that happiness for him so that I can also appreciate it. And being present and grateful is what has changed my world — and hopefully yours, too.
It's Feeding Tube Awareness Week! Did you know that there are many different types of feeding tubes? Here is my little warrior using four different kinds. It's been a life-saving invention that provides him nourishment that doesn't rely on eating by mouth.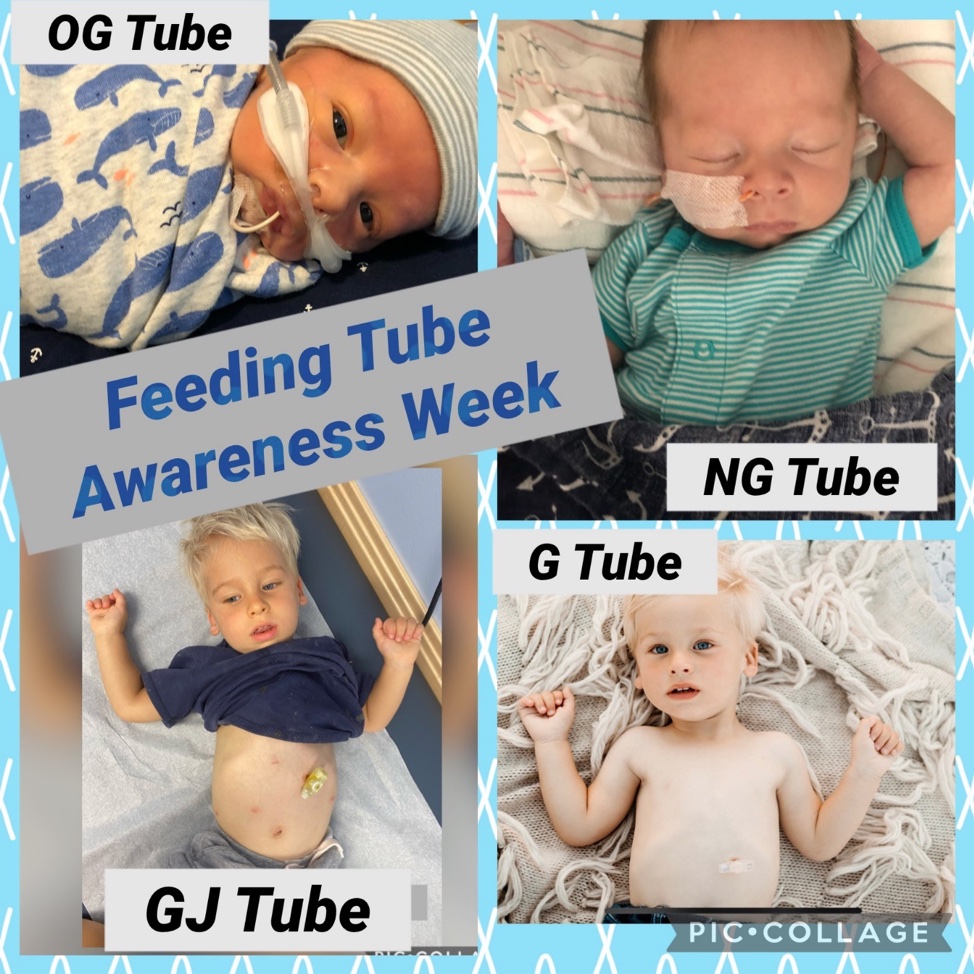 Want to cheer Isaac on and keep up with our journey? Follow @thestoryofisaac on Facebook and @the.storyofisaac on Instagram.
About the Author
Beth (Showalter) Toenies was born to a Jacksonville area pastor and missionary family. She went to college at Asbury College in Kentucky and played varsity tennis for them while graduating with honors with a degree in Journalism. After returning to the Jacksonville area for a few years, she married Mike Toenies, a Navy aircrewman, in 2014. In 2018, Beth and Mike welcomed Isaac Michael Toenies to their family. Beth is on a journey to turn her NICU experience into one of hope and help by becoming involved with the local chapter of March of Dimes and telling her story. Beth is currently employed as the Chief Operating Officer at 1-800-BOARDUP, Inc., and works full-time in addition to being a full-time wife and mother. She blogs daily updates on their family's journey on Facebook and Instagram.