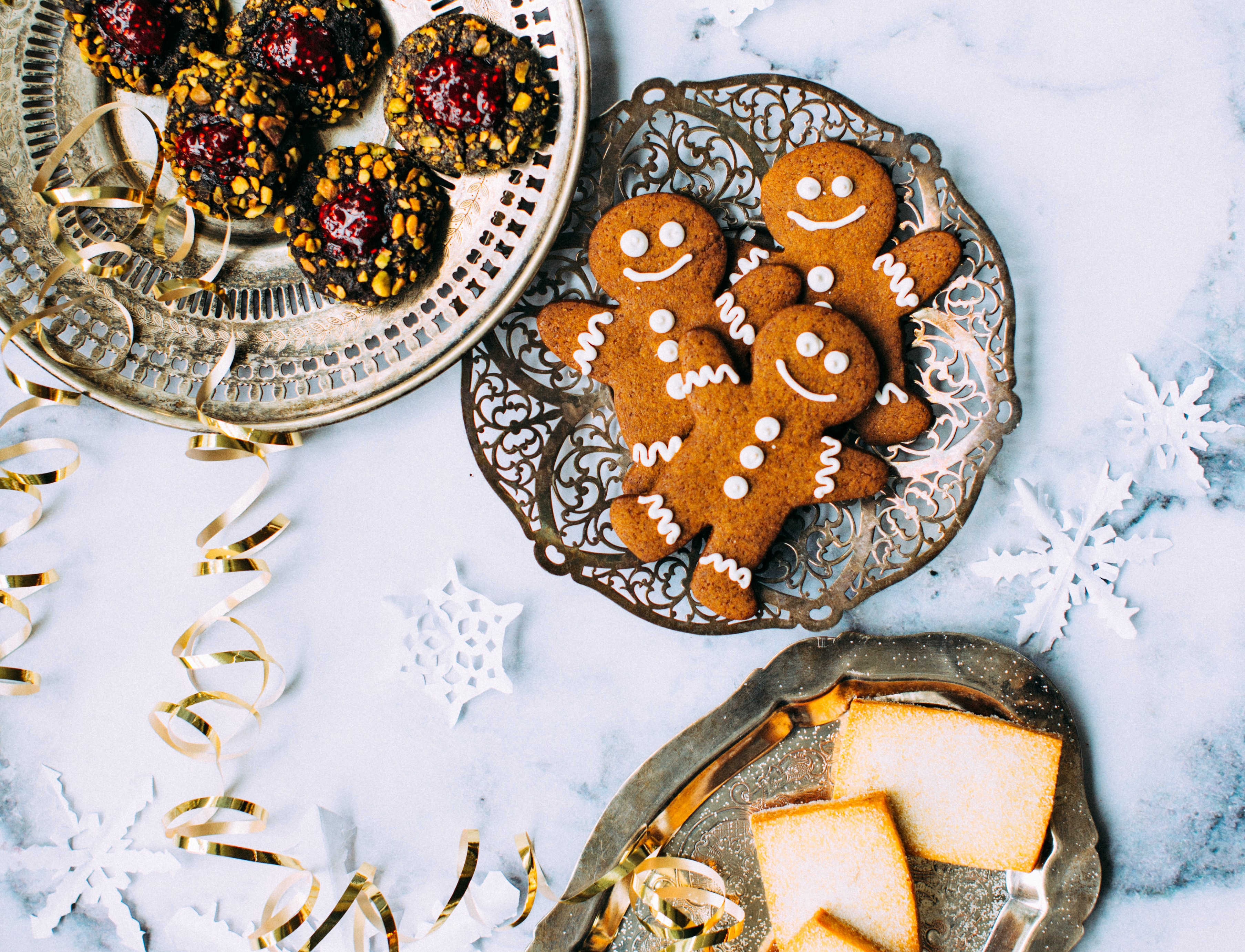 It's a long-standing tradition in my house that the last week before Christmas is spent making somewhere around a million shortbread cookies. My dad expects at least half a million for his Christmas present (which he will hide in the freezer and ration so that they last well into the new year), as well as cookies for teachers, friends, and all the other people we like to give love to during the holidays. I'm not exactly amazing in the kitchen, but this is one skill I have, and one of the few things during the holidays that I have on autopilot. 
But this is 2020, and like everything else I took for granted, I have to consider if it's even safe to give the gift of homemade baked goods. This has been a year of weighing risks and rewards, and while my cookies are amazing, they certainly aren't worth potentially making a friend or loved one sick.
So, is it okay to give the gift of homemade food this year? Luckily for me, my dad, and everyone who will be gifted a box of shortbread, it is! The CDC, USDA, and FDA all agree that there is no evidence that COVID-19 is spread through food or food packaging. It is possible that the virus can spread from touching contaminated services, but that risk is minimal. Here are a few things you can do to ensure that  joy is the only thing you spread with your holiday goodies this year:
Wash your hands. We all know we should wash our hands before doing anything in the kitchen, but to play it extra safe, make sure to wash your hands after touching any packaging or grocery bags, too. 
Sanitize everything before you start. Your kitchen might be squeaky clean, but give your counters and any high touch surfaces a once-over with disinfectant before you begin your project. 
When delivering the goodies, make sure to adhere to social distancing guidelines. Consider leaving them on the porch with a nice note instead of interacting with the recipient. 
And if you receive food as a gift (lucky you!), you don't need to isolate or quarantine the food, simply washing your hands after opening the packaging and before touching the food is enough to take care of germs that may be lingering. And, scientists believe COVID-19 is not very heat tolerant, so reheating the food is a good plan if it makes sense to do so.
If you want to try making our heirloom Shortbread recipe, passed down from the Scottish side of my family, here it is! (We make it vegan by substituting the eggs with flax eggs and the butter with vegan butter.)
Grandma's Shortbread Cookies
Ingredients:
3 sticks unsalted butter
1 cup, plus 2 tbsp. granulated sugar
1 large egg
1 tsp. vanilla extract
1/4  tsp. salt
1/2 cup cornstarch
4 cups all-purpose flour, plus more for dusting
Directions:
Combine butter and sugar with an electric mixer at low speed. Beat in egg, vanilla, salt, and cornstarch. Beat in flour one cup at a time until the mixture begins to come together. Put dough on a floured work surface and knead in remaining flour until dough is no longer sticky. Divide dough into thirds, wrap in plastic wrap, and refrigerate for at least 45 minutes to stiffen. Preheat oven to 275 degrees F. Roll dough out 1/2 inch thick cut into desired shapes. Bake for 40 minutes or until golden brown.
What are your go-to baked goods during the holiday season?