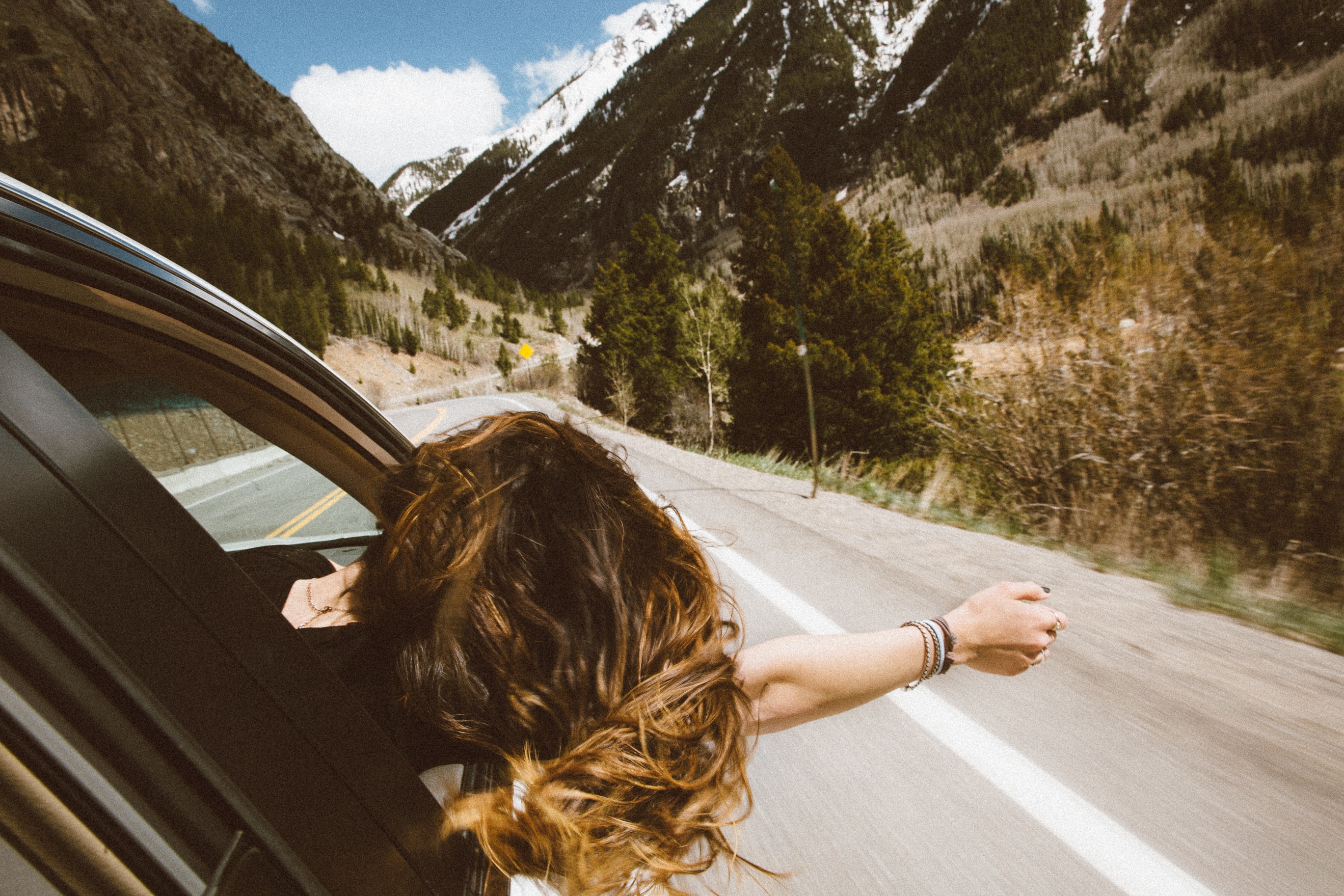 CBD. I'm sure you've heard of it by this point, right? We've even discussed it here before, with our very own (adorably-named) Allie Testoni testifying to its vast benefits. I'm not one to be opposed to drugs or anything, really, used responsibly to improve one's life. But when it came to cannabidiol, or CBD for short, I found myself feeling skeptical for some reason. From taming anxiety to reducing inflammation, could CBD actually be all that and a bag of granola?
So, I decided to test it out. Enter Aspen Green. Founded by Jacksonville natives and operated out of Colorado, Aspen Green prides themselves on the purity and quality of their products. Co-owner Valerie Chong was happy to hop on a phone call with me to help set the CBD record straight.
Dr. Mom on-call
ICYMI — CBD is not "drugs." Okay, fine, technically it could be considered a drug, but so can Ibuprofen and I eat that like it's candy. Derived from a hemp plant, much like its second cousin Mary Jane, CBD only contains the plant's healing properties (cannabinoids and less than .3% of its psychoactive THC properties). It is also 100 percent legal in every state. Think of it like a super-strength multi-vitamin that may help you take the edge off.
By working in perfect harmony with your endocannabinoid system, CBD can help regulate a variety of functions. Cannabinoid receptors are responsible for expressing their magic (proteins) and, though still in initial research phases, they have been linked to affecting both physiological and cognitive functions — including everything from fertility and natal development to pain sensation and mood. (I did my research on Wikipedia, but did confirm their peer-reviewed sources, FYI.) According to Chong, whose own father has experienced numerous health benefits from CBD, it can be incredibly effective for patients with epilepsy, Parkinson's, migraines and depression.
But what about me?
Very thankfully, I am a healthy woman by most standards. But I'm also a mom with a fairly high-energy vibe and two toddlers. I spend a lot of time caring for (and carrying!) my kiddos and am often, well, awake — not always by my own choice. After reading about CBD, hearing other friends' positive experiences and chatting with Valerie, I felt like CBD was worth a shot. Valerie came through big time by sending a variety of Aspen Green products from their 100-percent sourced, created-and-tested farm and facilities.
Their wide range includes both items to consume orally and some to apply directly to your skin. I started with the non-invasive kind, using the Pain Relief Body Balm on what is essentially my entire upper body. My son is a certified Mama's Boy and happens to also be giant. Like, we get asked 100 percent of places we go how I created and birthed him. (A C-section, thank you very much.) Followed up immediately with a comment on his future as a linebacker. But I digress. The first time I tried it, I had taken an Ibuprofen a bit earlier and was uncertain whether the almost instant relief I felt could be attributed to the balm. Tried it again the next night and, bam, the tension, knots, and general achiness all but disappeared. This is easily my favorite, but I also enjoyed the Muscle Relief Cooling Cream after a particularly brutal few days doting on my sick babies.
Next up would be the oils and, for me, their ability to help make my sleep more consistent. After four straight years of either being pregnant or breastfeeding, my circadian (non)-rhythm is like Bill Gates' when dancing for the '95 launch of Microsoft.
And while CBD's effects are cumulative and you'll see the biggest benefit when it's taken consistently for at least two weeks, I noticed general relief very quickly. Perhaps also a bit of a placebo effect, but sleepy beggars cannot be choosers. Aspen Green offers four different milligram strengths which is great for people who are looking to start slow. Use a half dropper of the 500mg variety to ease into things, or jump into a full dropper of 3000mg if you need a stronger result for your insomnia or anxiety.
My own anxiety is more circumstantial and can hit at a moment's notice, so I sought out a few friends for their experience with CBD for chronic anxiety. All, like our girl Allie, have noticed a marked difference in every aspect of their lives. Additionally, another reason Valerie Chong took an interest in CBD was for her own battle with anxiety. She went from a constant fear of a setback and daily medication to being panic and pharmaceutical-free.
Not all CBD is created equally
If you're ready to give it a try, be aware, not every CBD product is what it claims to be. In fact, there have been many instances of companies selling items claiming to contain the soothing cannabinoids, but actually don't have any at all. Alternately, other company's offerings have tested higher for CBD than they claim to contain. It can be tempting to snag a bag of gummies in cute packaging, but if you're really interested in seeing results, you'll want to do your research.
Aspen Green products are farmed a mere few feet from the lab in which they're created, so the hemp seeds from which they're made never leave the company's hands. Their hemp is also 100% USDA certified organic, a rare designation among hemp plants. It's especially important since hemp plants are very absorbent to the soil in which they're grown. Another thing to consider is testing — specifically third-party testing and how you can verify those results. Aspen Green uses a QR code so that you can see each package's individual certificate of analysis.
In addition to the safety and quality of your CBD products, the delivery method is another important element. For Aspen Green, they've chosen to use 100-percent MCT coconut oil (yes, that of Bulletproof Coffee fame) and to leave in a small amount of THC. This is because the way in which the beneficial cannabinoids bind to THC and can be delivered more effectively, and won't make you feel high. I can confirm that I didn't feel even remotely like I had come within 100 yards of a Dave Matthews concert.
Au naturale

In the end, I can attest to CBD impacting my life in only positive ways. Best of all, I don't have to be worried about adverse side effects or putting any more chemicals into my body than I already do every time I go to Taco Bell. (Which is a lot.) From one mama to another, I 10-of-10 recommend seeing how you can put this wonder herb to work for you. Visit aspengreen.com/faqs to get answers to any questions I may have raised for you.