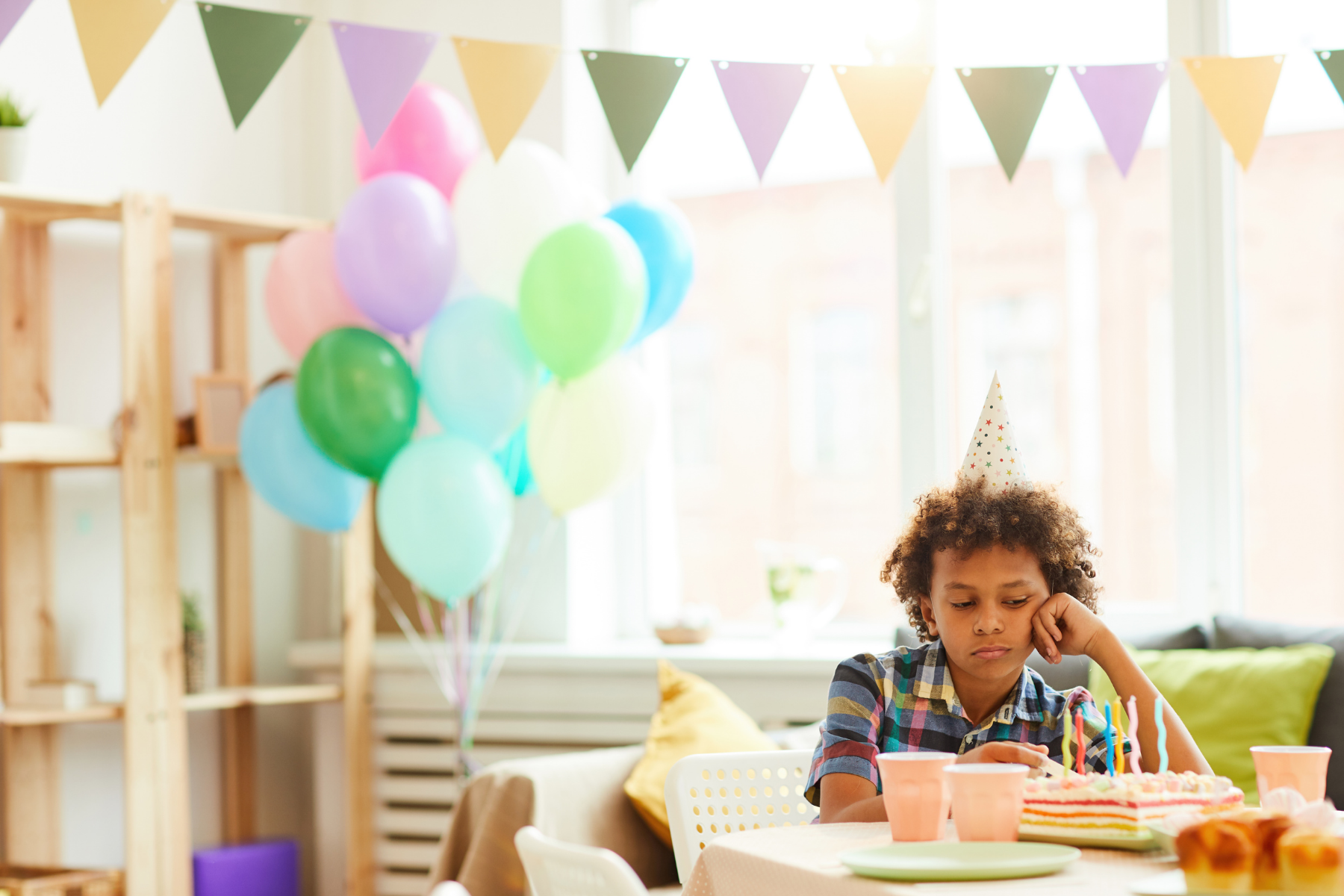 At the beginning of the COVID-19 quarantine, most birthday parties were unfortunately canceled — but some parents decided to get creative by having birthday Zoom calls and drive-through birthday parades to help celebrate their kiddo's special day. We were invited to several that we politely declined for various reasons — but the prime reasons? Oftentimes they were because my child didn't ever play with or even know the birthday kid, and honestly, some were scheduled smack dab in the middle of naptime. But you get the point, we just didn't attend.
Until we finally did go to a birthday parade for a close friend's daughter. I knew that telling my daughter about "the party that wasn't a party" was going to be a huge feat, so I gave her a heads up and tried to explain it to her. She wasn't impressed — cue the sassy 4-year-old tantrum — and immediately said, "No, I'm not going to a drive-through party and just-drop-the-gift-off thing. I only attend actual birthday parties." I wanted to jump up and down, give her a big hug, and say, "Girl, I feel you because I feel the same way!!" But instead, I used this situation as a teaching moment about why birthdays are celebrated and why we want our friends to feel special. Because quarantine definitely is a time where kids haven't been seeing their friends, it was even more important for us to go and lift spirits during a period when social isolation is so prominent. The part that I miss about these actual birthdays is connecting with the birthday girl's parents and her family, as well as the other attendees you typically only see at the annual birthday party.
Now that school is reopened and some are attending brick-and-mortar, some are attending virtual school, and some have decided to homeschool, what is the future of birthday parties? Surely blowing out the candles on the cake is a relic of the past, but I do know that we won't attend any more birthday parades unless it's for someone very special to us. I plead with parents to please just have a birthday party — even if it has to be modified so that attendees feel safe.
Alternatives to the Birthday Parade
Do something special at home: Ask the birthday child how they want to spend their special day. Cook favorite meals (maybe have them help make and decorate their cake or make their own pizza). Decorate their room or playroom while they are sleeping or have the yard decorated with yard signs. Maybe provide breakfast in bed, a picnic lunch, or camping in the living room or backyard. Any of the above could be fun and memorable, depending on the age of the birthday child.
Plan a family trip: A great alternative to a birthday parade is to plan a family road trip where you can still socially distance and make memories as a family.
Pay it forward: Allow the birthday child to choose a local charity to donate to. Instead of the usual gifts, ask friends and family to consider donating to a local charity in the birthday child's honor.
Are you a fan of drive-through birthday parades?