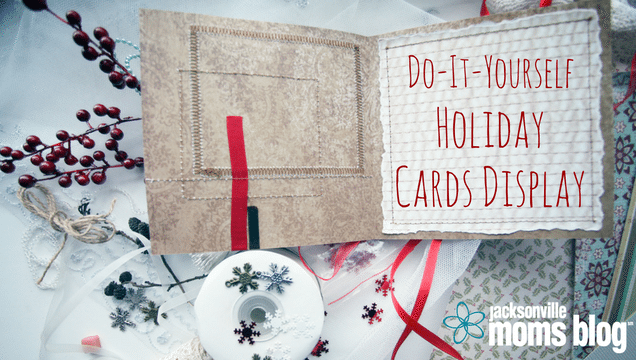 Like many of you, Christmas is one of my favorite times of the year! Along with the decorations, music and delicious holiday treats, one of my favorite parts of the season is receiving holiday cards in the mail. Perhaps you just stack them up on your desk or they get lost in the shuffle with your other mail, but this year, I encourage you to make them a part of your holiday décor! Your friends and family spent countless hours picking out the perfect picture and card, so why not display them for all to see?
What You'll Need
Roll of wired ribbon that matches your holiday décor
Tape
Clothespins
DIY Card Display Directions
I started using this trick several years ago, and it looks really pretty on your cabinets even before any cards are displayed! You can tie a bow with the ribbon in the center of the cabinet, or you can secure the ribbon behind the cabinet with tape for a flat surface that will secure more cards. Michaels and Hobby Lobby have an awesome selection of ribbon and clothespins. Last year, I picked up gold glitter clothespins that were perfect! You can also head over to Pinterest for several additional ideas if your kitchen isn't the right spot for your cards. Looking to just buy something quick and easy? Amazon also has a ton of different options, including some that could double as a mail/invite/announcement holder throughout the year!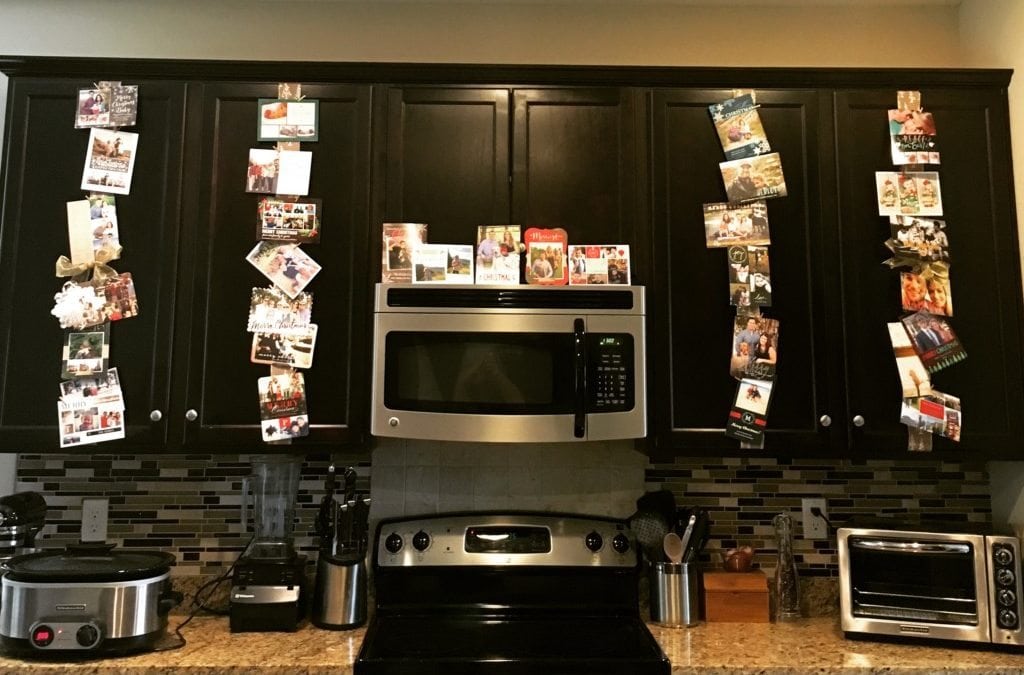 My holiday cards were ordered last week, and I cannot wait for them to arrive and mail them out to all our friends and family! In addition to displaying your friends' and families' holiday cards, I encourage you to keep your own family card from each year. This makes for a great scrapbook and memento to show your kids growing up over the years. I love getting my holiday bins out and reminiscing over the previous year's cards. (And let's just say that my taste in holiday cards has definitely gotten better over the years!)
Are you sending holiday cards this year? How will you display all the cards you get in the mail?