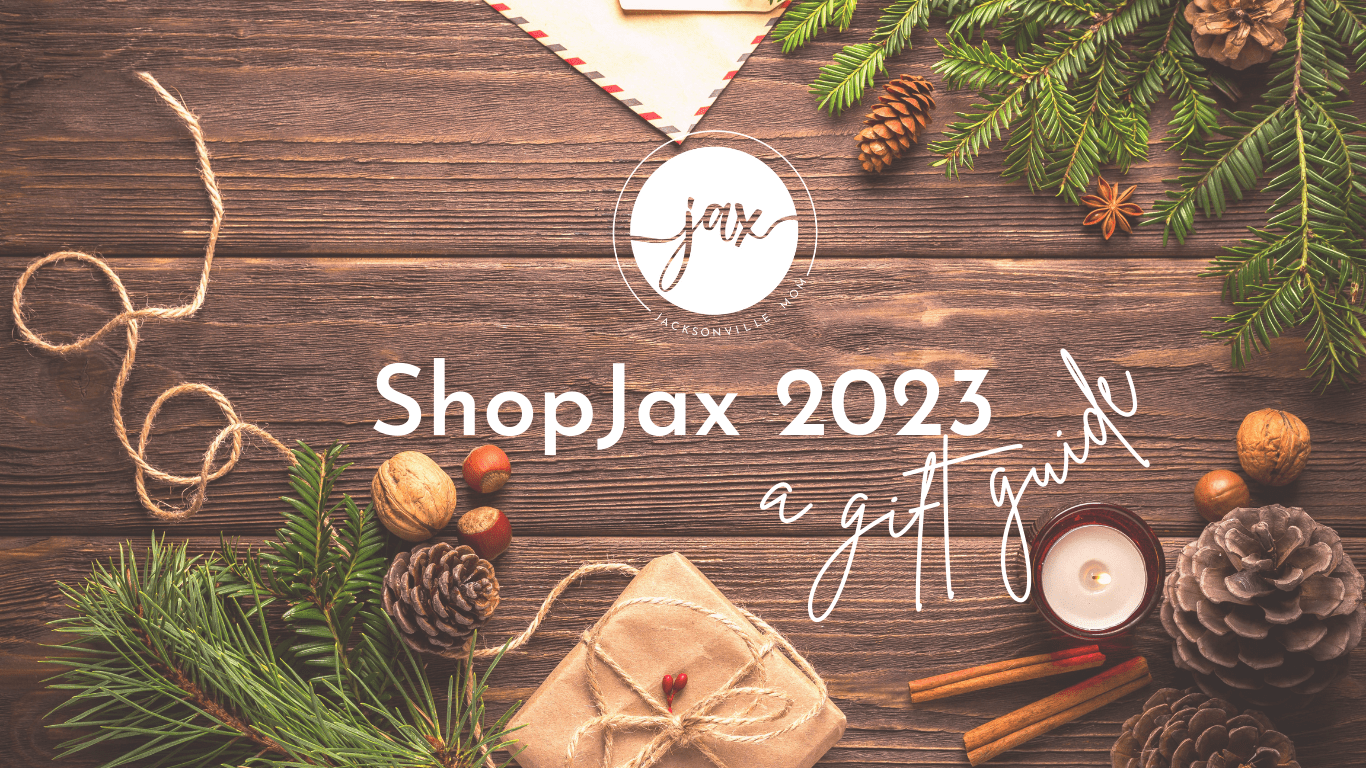 Calling all busy moms and families! Ready or not, the holidays are here and the Jacksonville Mom elves are ready to help. Let the stress go — gift-giving should be fun, and we're making it easy for you with ideas for everyone on your list! We love shopping local and supporting the incredible small businesses and families in our community. We are inspired by this list of local businesses that are spreading the holiday spirit in their shops and virtually online throughout the season. Check out all of the local Jacksonville businesses participating and make sure you peep their special offers and giveaways.
Explore our participating retailers
904 OUTFITTERS
Share the joy of living a 904 lifestyle with apparel that captures fun activities and attitudes! 904 Outfitters is a local company based right here in NE Florida. Their t-shirt and hoodie designs are inspired by outdoor adventure, our beautiful beaches and a love of the Florida lifestyle. You are invited to be part of the community–individuals and families that share a love for the beauty, adventure and (of course) weather that is the 904.
Shop Online!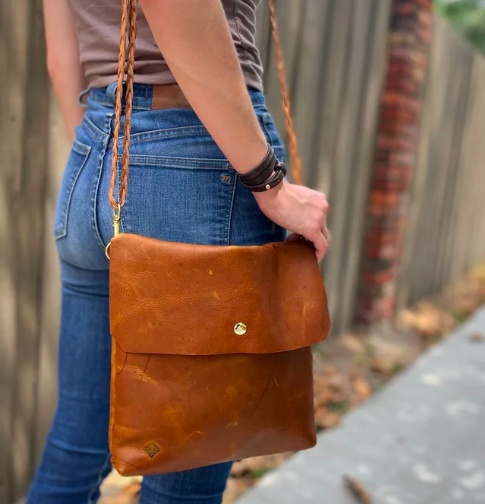 ANNEY LIFE DESIGNS
Anney Life Designs creates handcrafted leather goods with a focus on promoting a simple, beautiful life. Using full-grain leather, each item is meticulously crafted without machinery, providing a classic look for any life, your life. Annsley Edwards is a Jacksonville native who began doing leatherwork after spending multiple summers working as a pianist for an opera program in Urbania, Italy. After purchasing her first Italian leather bag, she became inspired by the craftsmanship and decided to give leatherwork a try. In the summer of 2015, Anney Life Designs was born, and now Annsley is a weekly vendor at Riverside Arts Market, hosts workshops throughout Jacksonville, and loves participating in seasonal markets throughout North Florida and South Georgia.
Shop online or in-person at Riverside Arts Market!
AN UNLIKELY PEAR
An Unlikely Pear was founded in 2016 from a lifelong dream of owning a shoe store. Becca is devoted to bringing fashion-forward customers the most coveted styles of the season. She aims to provide exceptional customer service, with all the personal touches of a local shop, all while giving women a fabulous way to express their "soles" with their shoes! An Unlikely Pear is dedicated to getting you the freshest footwear they can get their hands on. An Unlikely Pear… bringing women across the First Coast, all the way to the West Coast, the freshest styles, and trends in shoes we love!
Shop online, by private appointment or at KD Sunshine & Co. in Jax Beach!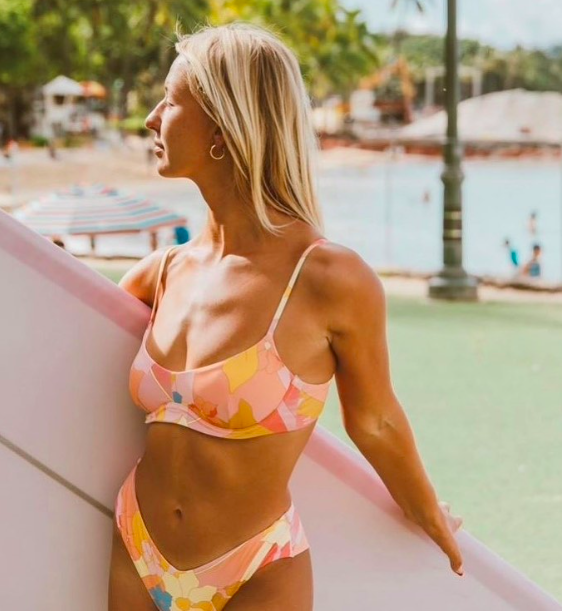 AQUA EAST SURF SHOP
Aqua East Surf Shop is your one-stop shop for all things beach life. They've got you covered from groms to moms and teachers too!
Shop online or two locations: Neptune Beach or St. Augustine Beach!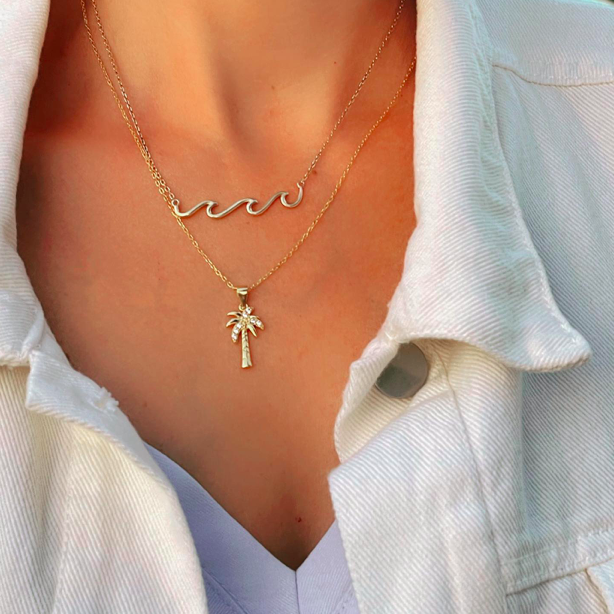 BEYOU
Fashioned with a beach boho vibe and belief in always owning who you are, Beyou was built. With a strong passion for those impacted by cancer, Beyou was created by witnessing the physical and mental changes that occur when diagnosed with such a disease. No matter the changes, remaining true to yourself and just 'being you' is what Beyou is all about.
Shop online or at local artisan markets!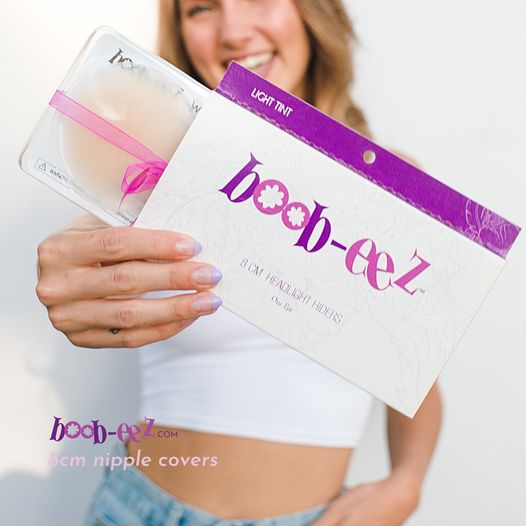 BOOB-EEZ
Boob-eez "Headlight Hiders" are an original product developed in 2008. They are super-thin, adhesive, silicone discs that offer an invisible barrier between breasts and clothing. Stick them on and stand tall with confidence! They are washable, re-usable, and have a "disappearing edge" that is virtually invisible under clothes. Boob-eez can also be worn under swimwear, workout clothes and dance gear. They eliminate unwanted "headlights" and keep boobs "out of sight and out of mind!"
Shop online or check out the store locator to find Boob-eez near you!
BOOZIE & CO.
Boozie & Co. spends a lot of time with local suppliers sourcing the best leather. Every skin is unique, with its own pattern and color and every bag is handmade by a team of artisans, assembled and stitched with love. Bags are available in pure leather, cowhide, canvas, snakeskin, alligator and ostrich. Designs and styles are inspired by traditional Mexican culture and the hard-working people of Guanajuato, Mexico (where their shop is located) who have been making leather their entire lives. Boozie & Co. believes in making products that will last a lifetime (and more) and that will be passed down for generations.
Shop Online!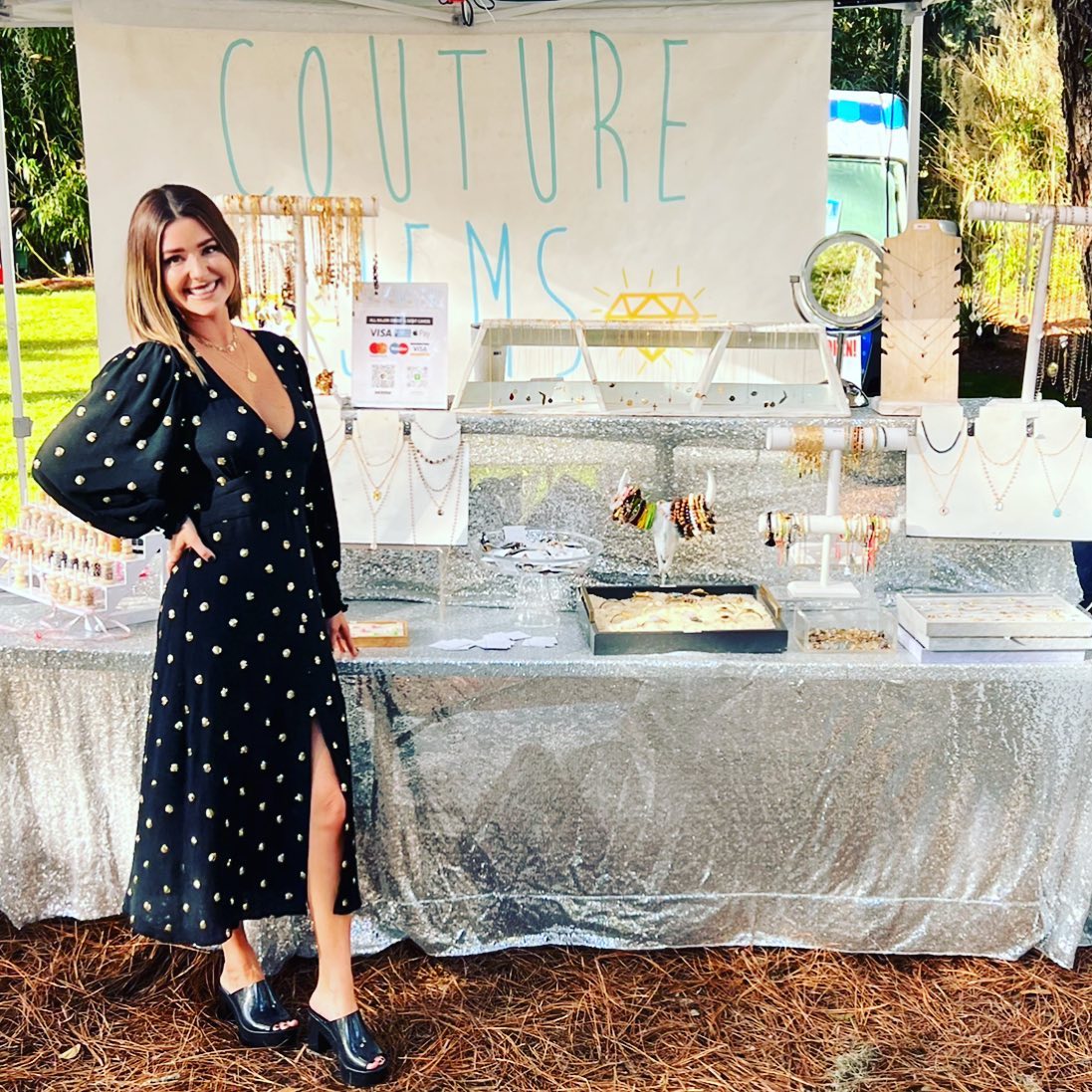 COUTURE JEMS
Unique, handmade, and customizable jewelry designed and created by one designer, Julianne Elise Marie (JEM). Couture Jems has been trending since 2010 and Jacksonville Mom and locals love her gorgeous jewelry, awesome prices, and arm stacks. Want to host a party? Couture Jems comes to you! She now also offers permanent jewelry!
You can find Couture Jems at all of the best shopping pop-up events, art walks, and markets in Jacksonville. Follow her on Instagram for her upcoming schedule.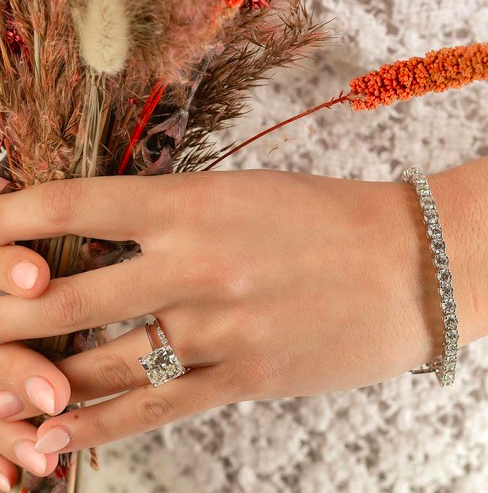 DIAMONDS DIRECT
Diamonds Direct Jacksonville offers an unmatched selection of engagement rings, loose diamonds, wedding bands, gemstone jewelry, fine jewelry, and more. They are a true direct diamond importer, cutting out all the middle man markups. The selection, education, warranties, and guarantees create a no-risk shopping environment that is customer-focused and flexible to ensure we maximize the customer's budget and exceed their expectations.
Shop online or at the showroom on Town Center Parkway!
ELIZABETH SARAH COLLECTIONS
Every piece of jewelry at Elizabeth Sarah Collections is one of a kind or done in extremely small batches, which makes for very proud creators when their necklaces find their "forever" home. Founded in 2006, Elizabeth makes jewelry for dynamic, boldly creative women. Defined by her playful take on modern accessories, the collection is rooted in the ease of casual sophistication, with a focus on quality, craftsmanship, and unique designs.
Shop online or at the gallery in Atlantic Beach!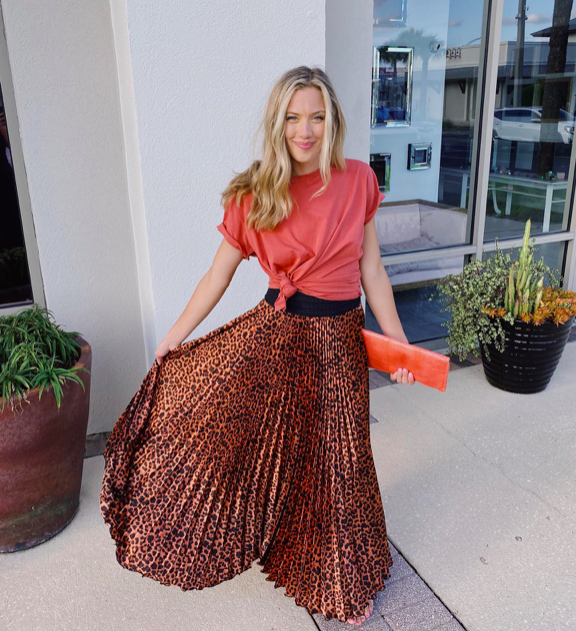 EMLY BENHAM
Opened in 2001, emly benham is a boutique by the beach that is anything but ordinary. It's an all-inclusive destination for high-end shopping, as well as head-to-toe styling complete with clothes, shoes and dreamy accessories. Here, it's not unusual to find a $50 tee next to a couture pair of Jimmy Choo shoes!
Shop the boutique in Jax Beach!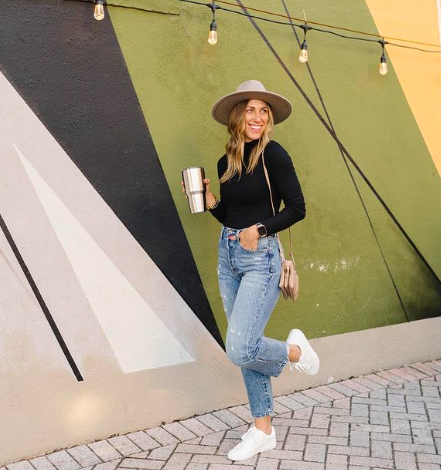 FIG & WILLOW
Fig & Willow was founded by Katie Werhner who is inspired by making all women feel empowered, and to look and feel beautiful in their everyday lives with affordable, modern, classic, & effortless pieces. Katie carefully selects women's clothing & accessories including tops, bottoms, dresses, accessories & shoes, plus mommy & me styles!
Shop online or two locations: Neptune Beach and San Marco!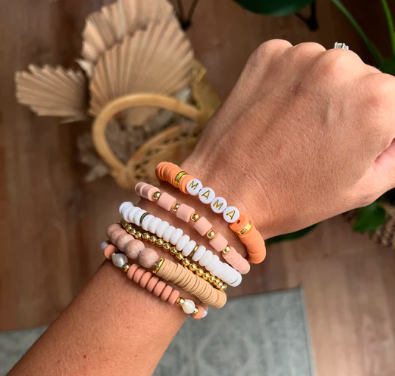 HUMBLE HANDS CO.
Julie and Korena grew up together in Western New York, and Korena met AnnaRose at a mamas bible study group in Jacksonville, Florida. Though they are at times seperated by distance, they all believe in the power of community, and love spending time with their babies. Luckily for them, they all share the same love language – coffee! Humble Hands Co. came together as a Christ centered company locally made in Jax that offers handcrafted diffuser jewelry & accessories, as well as one of a kind sticker decals!
Shop online or keep an eye out for their next market pop-up!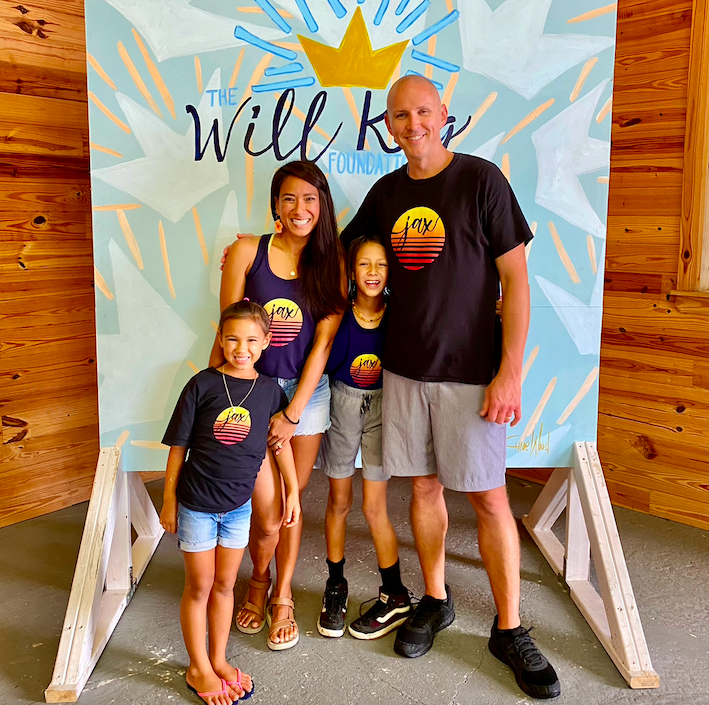 JACKSONVILLE MOM MERCH
Whether you're in the market for a tank, tee or sticker, we've got you and the whole family covered when it comes to representing our great city on the First Coast!
Shop Online!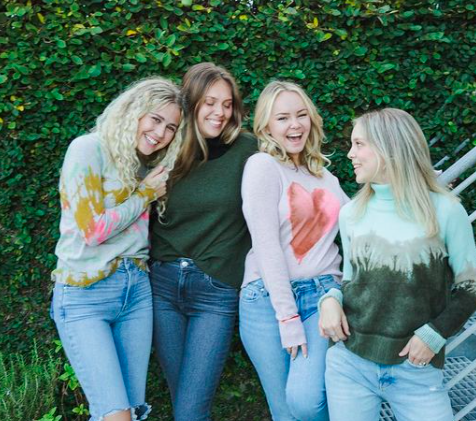 JAFFI'S
Always have a hard time finding the perfect present for the girls on your list? Don't worry – the elves at Jaffi's will help you kiss blah gifts goodbye! From luxe pieces like cozy cashmere and designer accessories, to trinkets that impress without breaking the bank, there's something to be found for everyone. And with a huge selection of the season's hottest styles to choose from, the options are endless.
Shop online or at the boutique in Neptune Beach!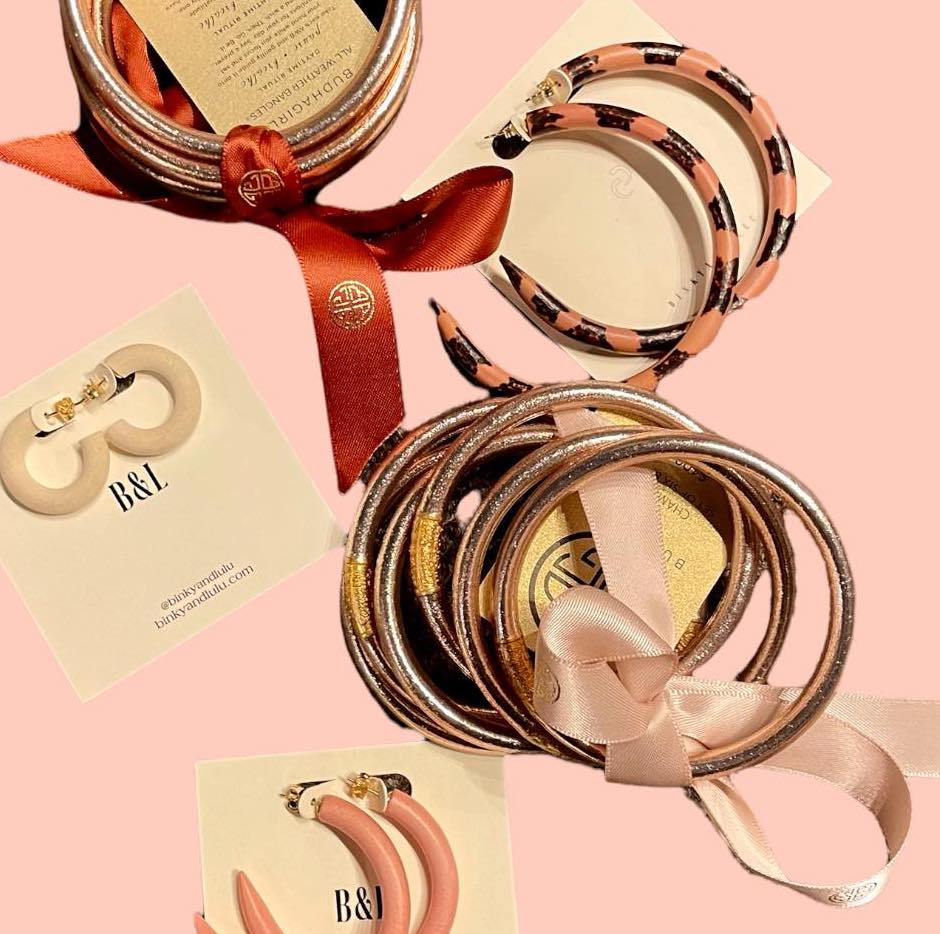 JANE DOE
Established in 2011 in the Historical Heart of Jacksonville, Florida, Jane Doe offers a unique experience where shoppers can enjoy personal service online or in store. Stop in to one of two locations for a vast selection of handbags, candles, timeless clothing and wonderful jewelry.
Shop two locations: Historic Avondale and 5 Points!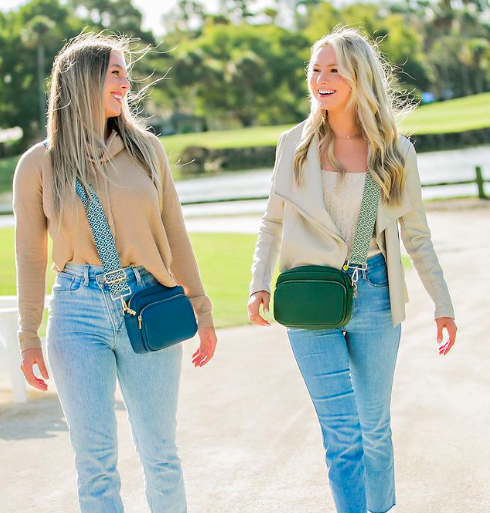 MILLY KATE
Milly Kate is a line of classic, fun and stylish bags started by Susan Kelly in Ponte Vedra Beach, FL. The name Milly Kate is family-inspired and was created with help from the owner's daughter. Milly Kate adds a pop of fun and color to your wardrobe and your life. The bright colors, fun patterns and preppy stripes represent Milly Kate's strong and vibrant personality.
Shop online or at various boutiques throughout Jax!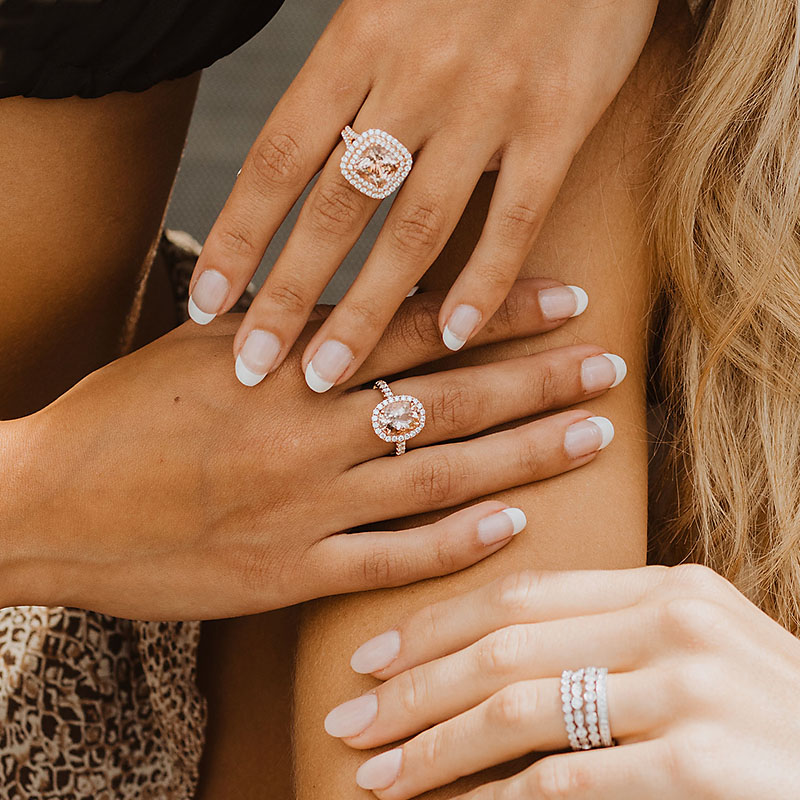 MIRIAM'S JEWELRY
Miriam's is one of Jacksonville's most well-respected jewelers. With three locations, they are sure to have something to suit everyone's taste. You will find one-of-a-kind pieces, from elegant and timeless antiques, to the latest in modern jewelry trends and designer bridal lines, including wedding and engagement rings, necklaces, bracelets, watches, earrings, estate pieces, antique jewelry, custom jewelry, diamonds, pearls, and pendants. If you don't see something that strikes your fancy, Miriam's can create a one-of-a-kind masterpiece just for you. They also offer expert jewelry repair!
Shop online or three locations: San Marco, Jax Beach or Ponte Vedra Beach!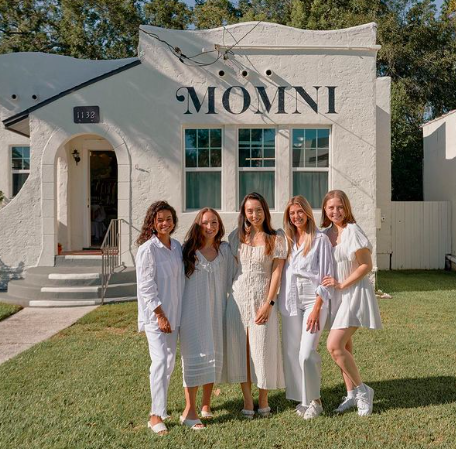 MOMNI BOUTIQUE
Owner, Joy quit her day job in October of 2015 to grow Momni into a unique boutique for working women of all ages. Timeless pieces that are curated and hand selected by Joy and the team, have made shopping feel personal and intentional to everyone who walks through our doors. MOMNI Boutique believes in one simple idea – All bodies are good bodies. Their inventory is meant to make everyone who shops with them feel confident, valued and perfect just as they are. Momni has gifts, accessories, and unique women's clothing.
Shop online or at the boutique in Murray Hill!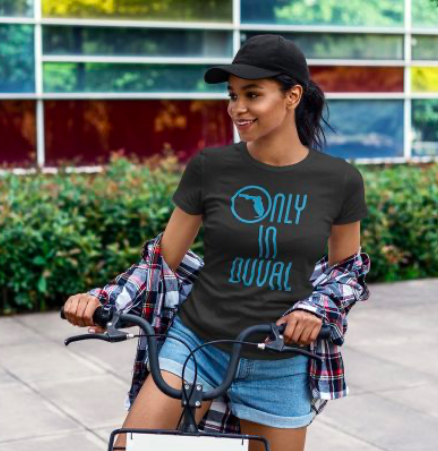 ONLY IN DUVAL
One of the best Instagram accounts in Jacksonville now has a shop! Find the best Jacksonville and Duuuuval gear in town! Products include graphic tees for women, men, and kids and babies, bags, clear stadium bags for the Jags game, stickers, and other accessories. #onlyinduval!
Shop Online!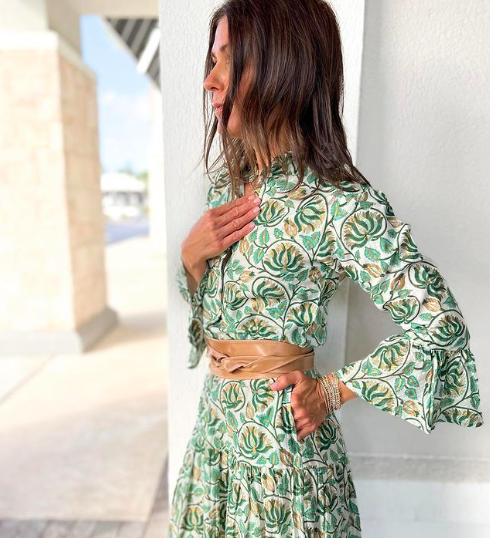 ROSIE TRUE
Rosie True is a one-of-a-kind retailer of fine clothing and accessories in northeast Florida, known by their customers for a great shopping experience and a blend of relaxed, yet sophisticated style.
Visit the boutique in Jax Beach!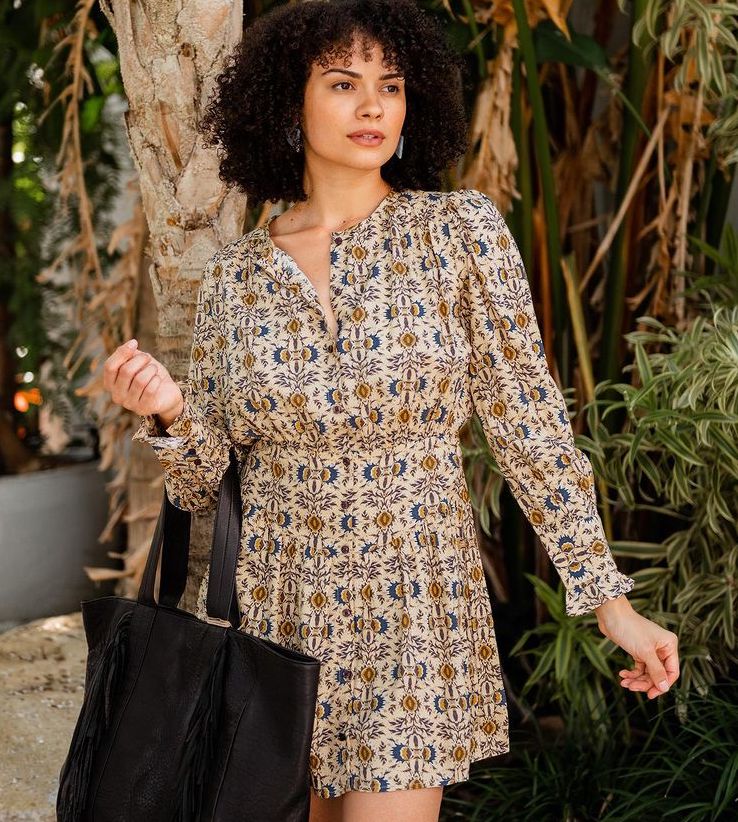 PENELOPE T
Penelope T is a women's clothing and accessories boutique with two locations in Florida. They have curated a selection of merchandise from both big and small contemporary designers who inspire owners, Manne and Nickie. They bring high quality, creative merchandise with great design to their customers and give them pieces they never knew they needed but can't live without.
Shop online or two locations: Jax Beach or Tampa!
SUN & SONG
Sun & Song was founded by a local mom of four. Her handmade soft goods are meant to make your busy day a little brighter. Kimi creates a variety of bags, baby items, and home goods – working in small batches to ensure love and attention is put into each one. The zipper pouches are a favorite of Jacksonville Mom and will help you stay organized, while the waterproof bags will keep your things dry. Check out the organic cotton swaddles for baby, too! Every time you purchase from Sun & Song you can expect 4 things: exclusive artwork, functionality, impeccable quality, and environmentally friendly materials!
Shop Online!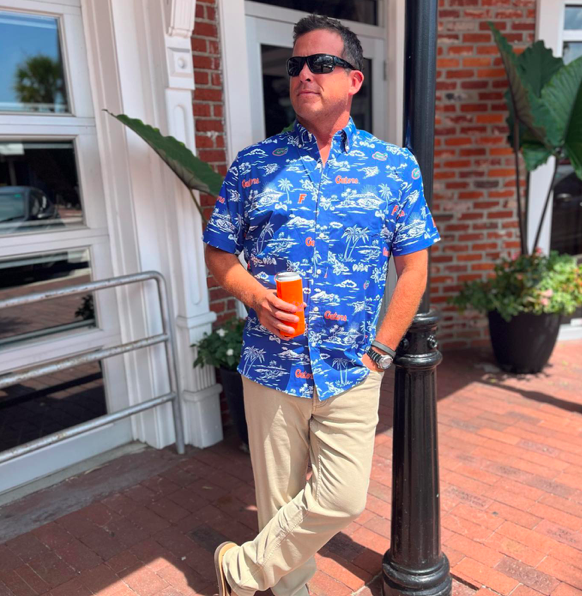 T-DUB'S MERCANTILE
The newest local shop for men in town! T-Dub's Mercantile celebrates everything that is great about our coastal community. Casual menswear, accessories, skincare, fine art by local artists, surfboards and gifts for the men in your life who 'have everything'. But wait there's more… Shuffleboard, board games and a bar in the back with beer, wine, and bubbles. T-Dub's Mercantile is a great place to chill and hang with your friends or to stop in for a cold beverage before or after your dinner at one of the fine restaurants at the Beaches Town Center.
Shop online or at the shop in Atlantic Beach!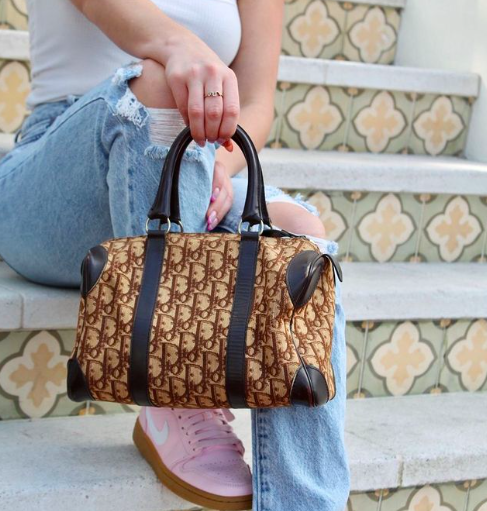 YOLO LUXURY CONSIGNMENT
Amber, the founder of YOLO Luxury Consignment was previously a corporate buyer at large department stores along with smaller specialty stores and had the opportunity to work for an extremely popular handbag company which is where her love for luxury goods started! Discovering that there was an entire market out there for pre-owned luxury goods, Amber created YOLO Luxury Consignment because she wants everyone to be able to have "that feeling" – to gain access to something that may have felt unattainable, make it within reach, and once you get it – you know you can take on the world and do anything.
Shop Online!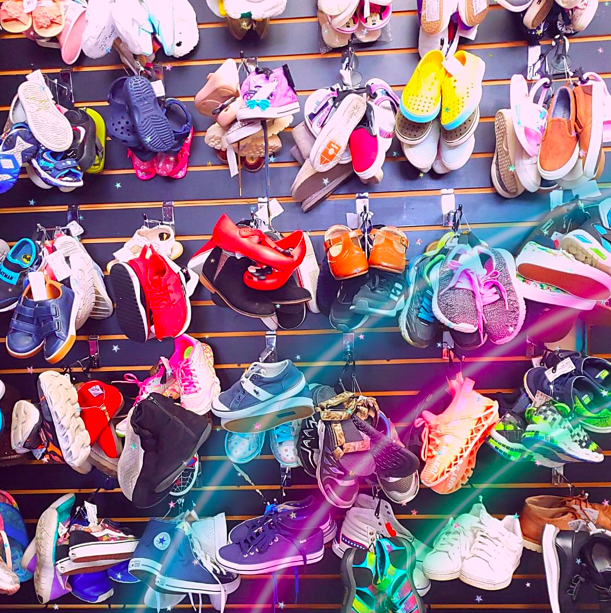 AMBER'S TURN KIDS CONSIGNMENT
Amber's Turn has a mission to help their customers, consignors, & team members stay within their budget when buying things for their children, decrease the environmental footprint, and/or make extra cash on the items their children have outgrown.
Shop online or the store in Neptune Beach!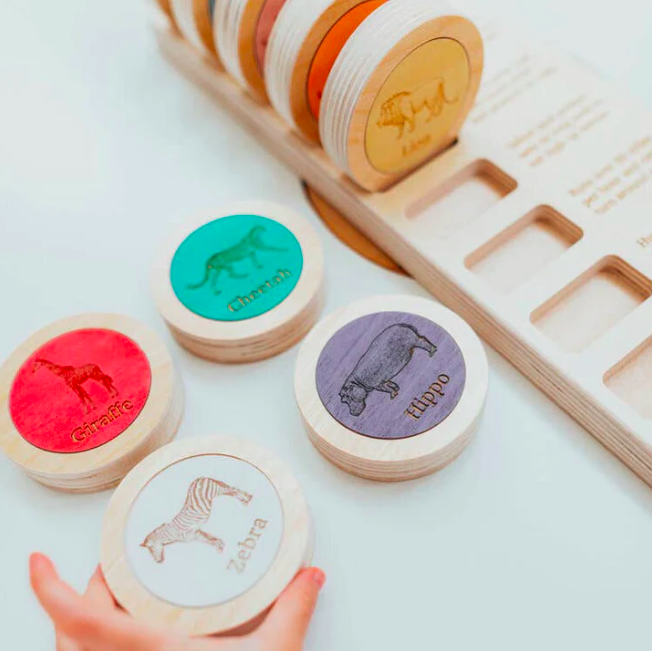 BAY & BEE
Formerly an award-winning Montessori and Waldorf-inspired play space founded in 2014, Bay & Bee has transitioned to exclusively online retail, offering up a wide selection of curated items for babies and children. Their unique products range from pregnancy and parenting to infant, toddler, and children's toys that inspire imagination and focus on sustainability. Popular brands include PlanToys, HABA, Fat Brain Toys, BeginAgain, Ooly, and more.
Shop Online!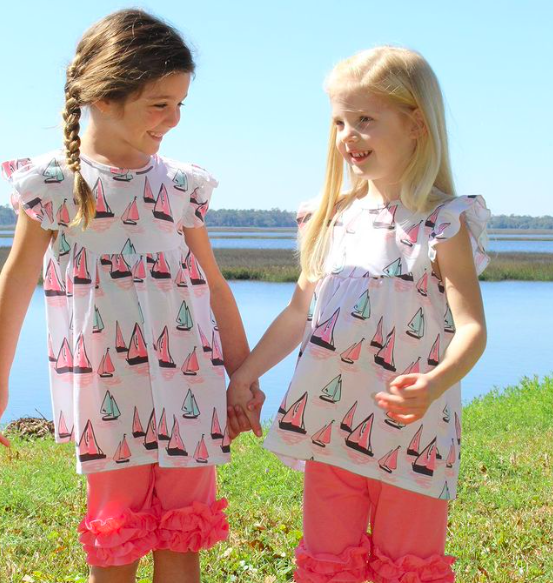 HAPPY BUG BOUTIQUE
Happy Bug Boutique offers the cutest boutique clothing for girls at affordable pricing. All items are in stock and ready to ship. Girls fashion at affordable prices. Happy Bug Boutique is owned by a local preschool teacher and mom of three. If you have a girly girl this is the place for you! All items are in stock and ready to ship.
Shop Online!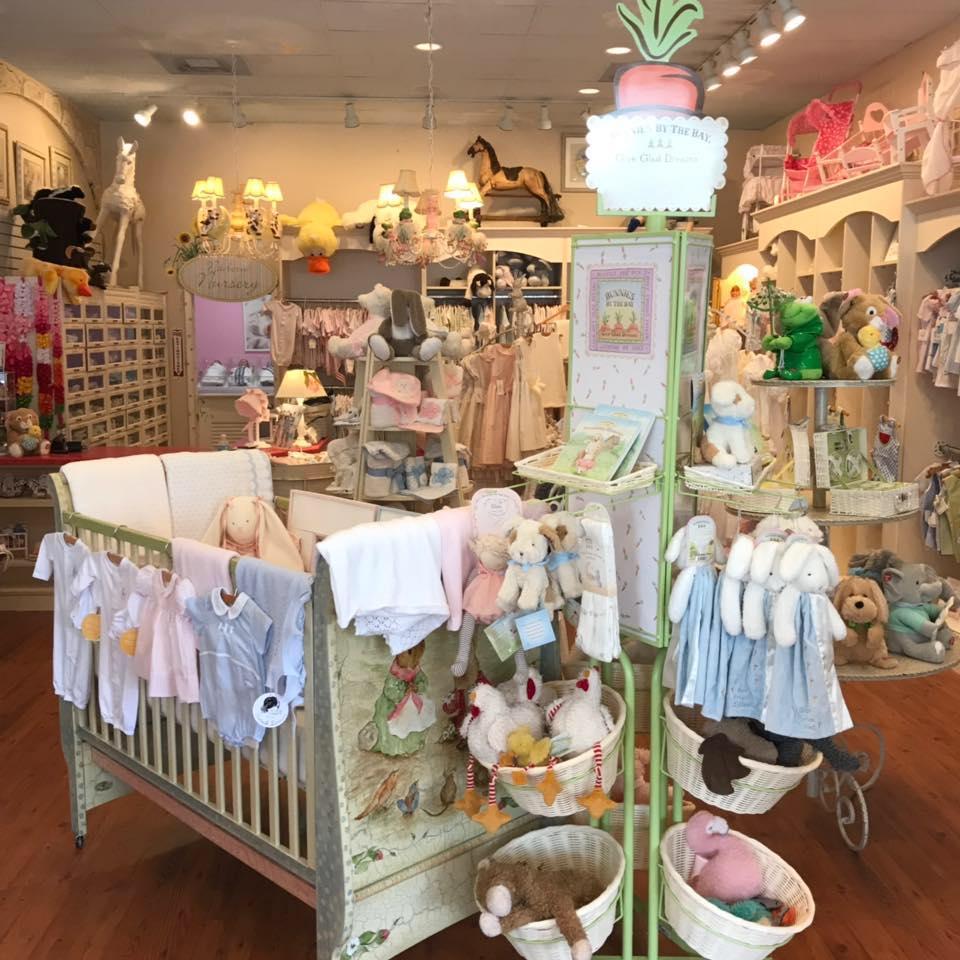 HOBBIE HORSE
Hobbie Horse is Jacksonville's Premier Children's Boutique specializing in upscale clothing, shoes, christening outfits, gifts, and nursery decor. They are proud to say we have been in business for 50 years and continue to dress children with taste and style.
Shop in person at their quaint boutique in Avondale!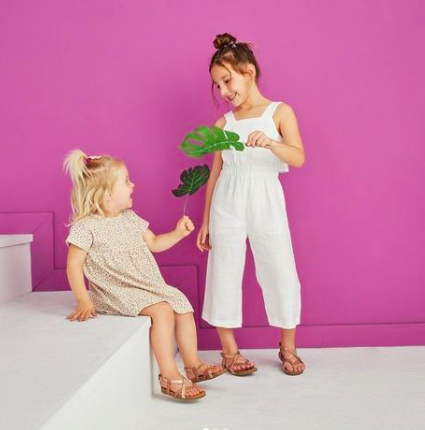 JET & IVY
As the newest fashion destination for stylish toddlers to tweens, they are proud to offer their signature Jet & Ivy line along with your favorite upscale brands like Tractr Jeans, Bella Dahl, Johnnie-O, Nectar Bath Treats, and more.
Shop online or at The Forum at Greenbriar!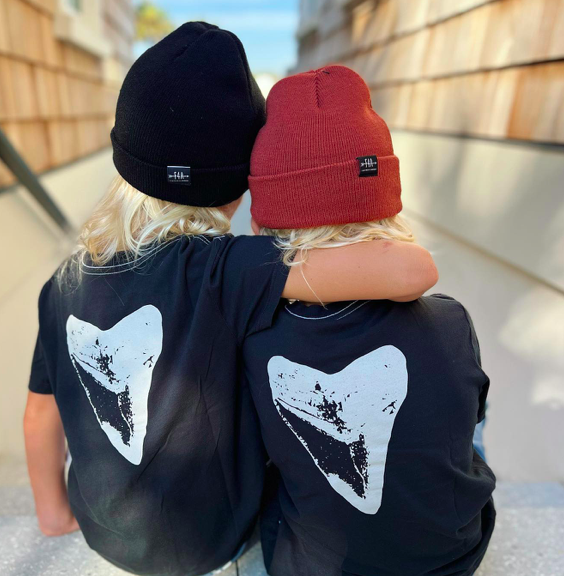 KYDS CHILDREN'S BOUTIQUE
Kyds is an innovative boutique offering fresh, trend-infused casual sportswear, shoes and accessories for children. Kyds opened its doors in 2001 and has been voted Jacksonville's BEST Children's Clothing Store" since 2002! With a wide selection of non-traditional fare for boys and girls, infants to sizes up to 16, parent and child are encouraged to embrace individuality and style without sacrificing quality and comfort. The Kyds store is a bright and modern playground that melds fun and function with fashion. An open invitation is extended to all ages to discover the vibrant colors and textures that make up the world as seen through the eyes of a Kyd.
Shop the latest trends at the boutique in Neptune Beach!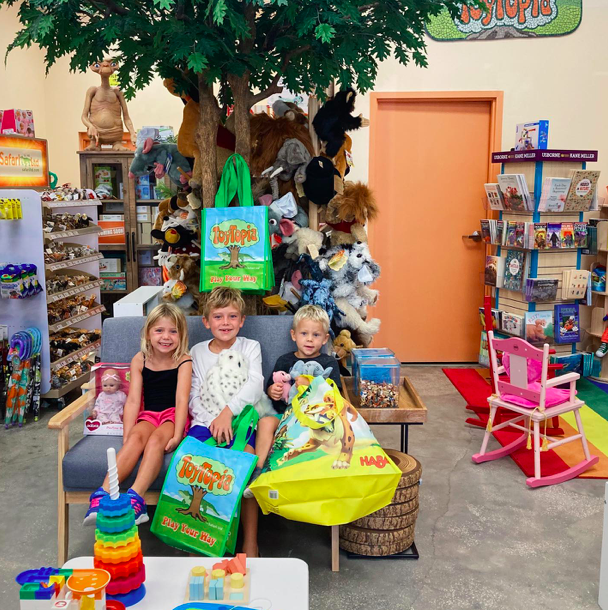 TOYTOPIA
ToyTopia is designed to spark curiosity and ignite imaginations with high-quality, open-ended toys, and play experts' available guidance. They strive to offer a true utopia for building friendships, community, and playful experiences. Almost 40 years ago, the parent company of ToyTopia, Safari Ltd, was founded by Alexandre's grandparents with a stack of Rumi cards and a dream. Alexandre and Christina Pariente are so pleased to be able to continue what they started and expand their mission of inspiring children around the world through the opening of ToyTopia!
Shop the store in Ponte Vedra!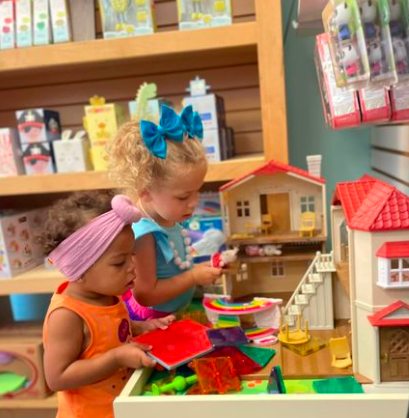 VILLA VILLEKULLA TOY STORE
Located in the heart of Amelia Island, Villa Villekulla Toys is a family-owned, neighborhood toy store with a carefully curated selection of high-quality fun and educational toys for children of all ages and the young at heart. Villa Villekulla Toys is an independent toy store proud to carry SMART TOYS at SMART PRICES. Come play with all the carefully curated selection of the best toys available!
Shop online or at the shop in Fernandina Beach!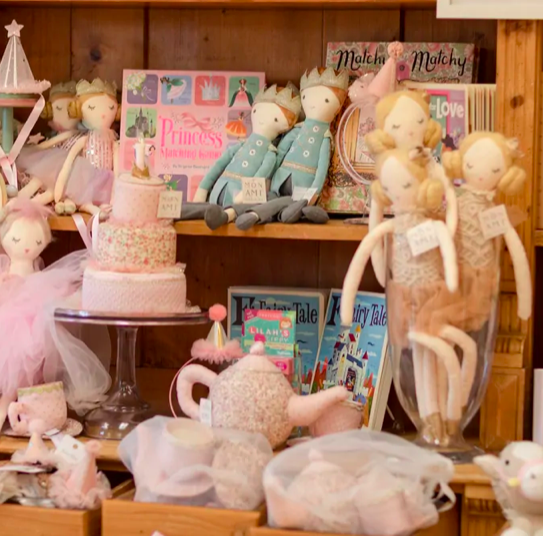 WILLIE'S KIDS
From smocked to stylish and everything in between. This adorable Avondale shop was originally opened in 1968 by Willo Dean Hyde or "Willie". For decades, Willie's was a children's special occasion and custom dress destination, and over time the shop transitioned in to the children's apparel and gift boutique that it is today.
Shop the boutique at The Shoppes of Avondale!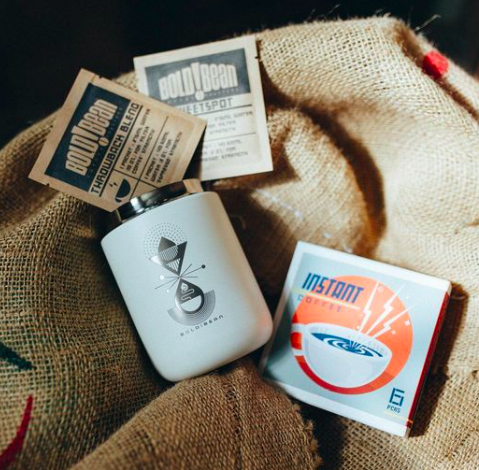 BOLD BEAN COFFEE ROASTERS
Bold Bean Coffee Roasters started as just a hobby in a garage. Bold Bean sources, roasts, brews and serves their own beans to the Jacksonville community and beyond. Their in-house bakery produces all of the sweet and savory baked goods fresh every day for all of their shops. Awesome perk: they offer subscriptions so you never have to miss your coffee fix!
Shop online or two locations: Riverside or Jax Beach!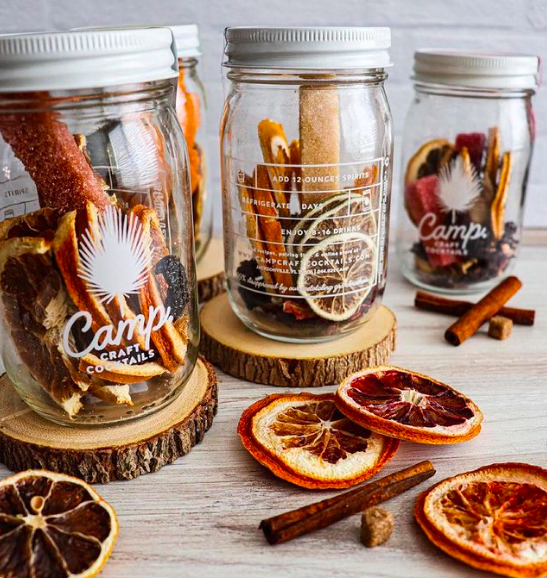 CAMP CRAFT COCKTAILS
Camp began with popsicles, a 1969 camper food truck, and a cross country road trip. After towing thousands of their handcrafted Bold City Pops in their vintage camper to the 2016 Desert Trip music festival in California, Suzanah Raffield and Rhonda Stringfellow knew they wanted to build even more community, so they deconstructed favorite pop recipes to pivot toward a shippable product. The concept of working in community was ignited during their years as camp staff. Distilling down all that they loved from their tenure as camp directors to the perfect name and mission for their business, Camp Craft Cocktails was born on I-10, with flavors that beg to be shared, and a soul for creating community.
Shop online or at one of their local Stockists!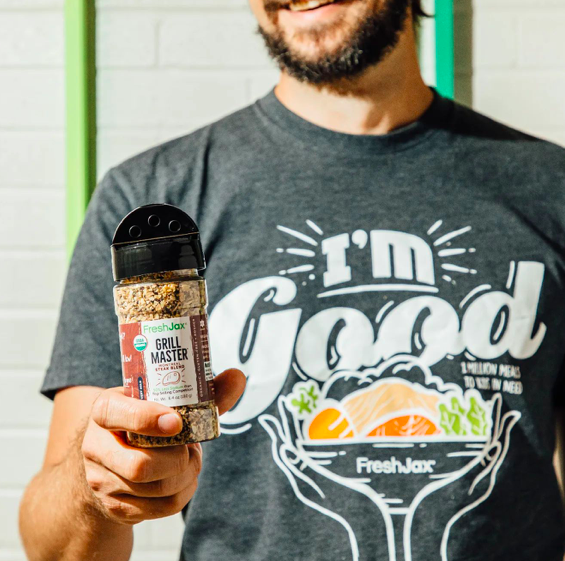 ​FRESH JAX
With Farmers Market roots, a flare for creative everyday cooking, and a whole lot of love, Jason and Hillary have been handcrafting gourmet spice blends and sharing simple, delicious recipes since 2011. FreshJax is a small family business striving to handcraft the world's best organic spice blends.
Shop Online!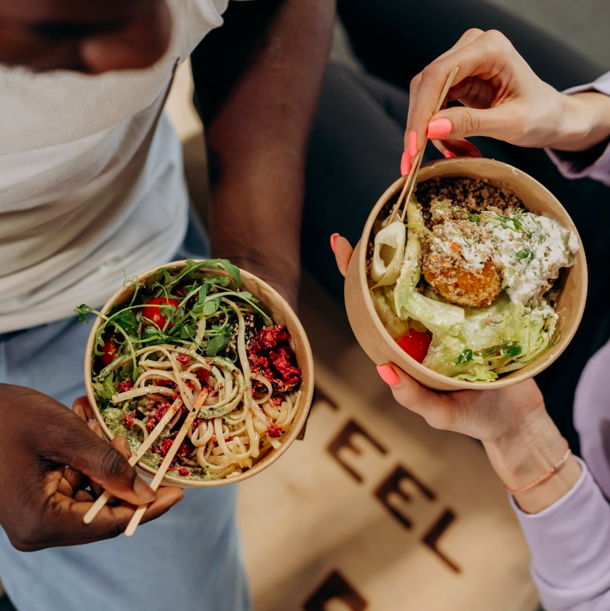 THE FRESHLY FORKED
It's Sunday and you're organizing for the week, menu planning, and searching for more time in your day. Start meal prep. Find recipes. Determine portions. Create list. Grocery run. Start cooking. Package food. Wash dishes. Clean kitchen. Let The Freshly Forked meal prep for you, in-store and online.
Shop online or at the store in Jacksonville Beach!
GREY MATTER DISTILLERY
Locally and family owned, Grey Matter was founded in 2014. In the spring of 2021, they opened their doors to the public for tours, tastings and an extensive menu of craft cocktails in a cozy Atlantic Beach setting. Grey Matter is the mother-brand of two Florida favorites, Carve Craft Vodka and Live Oak Whiskey, both of which are distilled and bottled right on-site. Along with their newest addition, Mayport Moonshine, they've got something to offer everyone!
Stop by and visit the distillery in Atlantic Beach!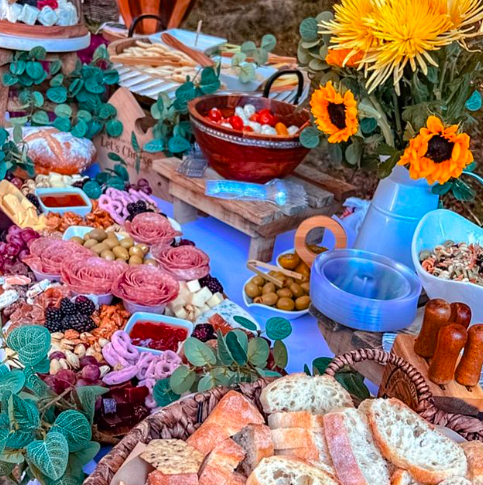 LET'S CHEESE JAX
Becca's passion is curating decadent charcuterie boards and grazing tables for all of life's moments. Your date nights and gatherings will never be the same once you've added one of her cheesy wonders! There is nothing more inviting than a beautiful and delicious charcuterie platter, as it has a way of bringing your guests and loved ones around. You will spend the time together having more personal moments chatting about your day, hence the name "Let's Cheese"! It means give me the story, let's chat!
Shop Online!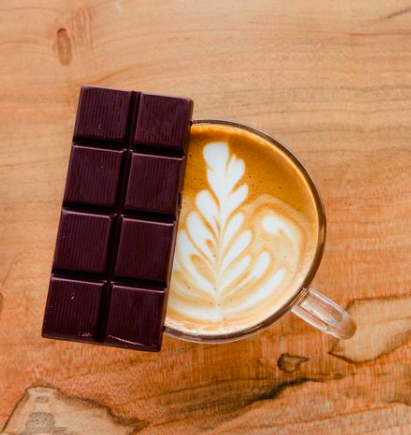 MAKENU CHOCOLATE & CAFE
Makenu Chocolate is a bean to bar chocolate shop and cafe located in the heart of Atlantic Beach, Florida. Their mission is simple: create chocolate that people love from cacao that's sourced ethically. Makenu, translates literally to trail or imperfection in Maori, is the culmination of Tucker and Jess' journey. Together, they're combining process and passion and creating what they hope will be a chocolate shop serving the local community and global palates for many years to come.
Shop online or at the cafe in Atlantic Beach!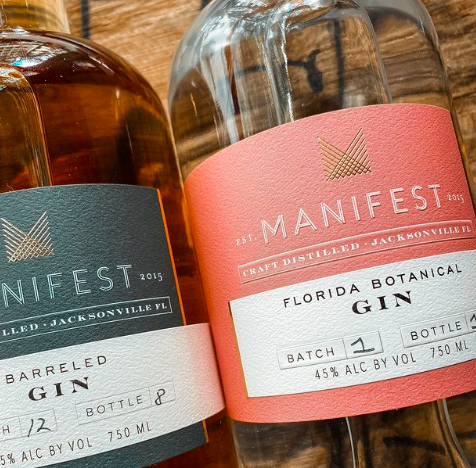 MANIFEST DISTILLING
Manifest Distillery is Downtown Jacksonville's only full-scale organic distillery, located in the heart of the Sports District with a focus on American craftsmanship. The distillery was founded when a group of ideas came together to make something simple, classic and beautiful. The core product line up consists of non-GMO Potato Vodka and Florida Citrus Vodka, organic Gin, organic barreled Gin, and organic Rye Whiskey. All of their distillation equipment is American-made and the grains that go into each of their spirits are sourced from a co-op of North American farms. Check out their recently released line of ready-to-drink cocktail seltzers!
Shop online or at local retailers in and around Jax!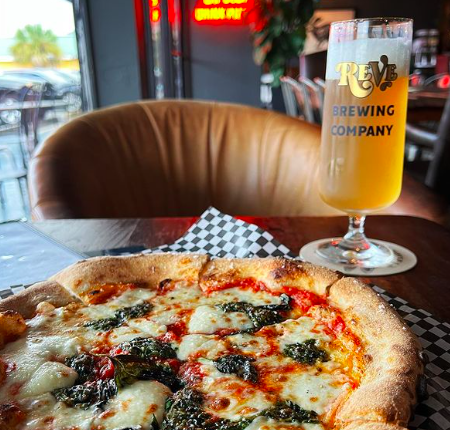 REVE BREWERY & TAPROOM AND PIZZAS
Stop in for a locally brewed craft beer in the heart of Atlantic Beach. With a tap list full of unique beer names like 'Surrealistic Pillow' and 'Echo of Whomever Spoke' enjoyed alongside a fire oven pizza, how can you not stay and imbibe for a while? No time to stay? Grab a can or crowler to go!
Shop the local brewery in Atlantic Beach!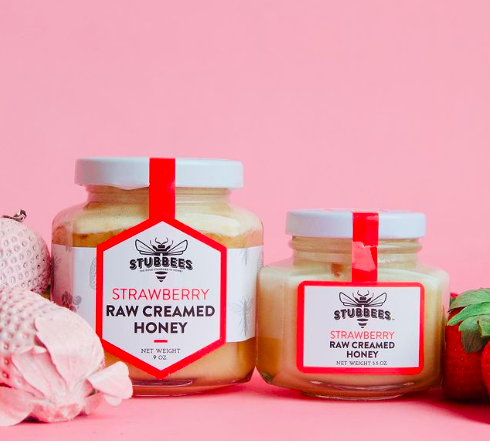 STUBBEES HONEY + APOTHECARY
A locally owned honey and apothecary company that all started with a boy and two hives. Stubbee's offers a variety of specialty and raw local honey for allergies. Along with proudly supporting green initiatives, Stubbees goes the extra mile by offering packaging-free alternative skin care with soap bars, 100% solar run retail concepts, investments in honeybee conservation research, and products that have clean ingredients. Stubbee's apothecary also includes freshly made vegan and hive-derived skin care products along with CBD therapeutics formulated by an on-board medical herbalist.
Shop online or two locations in St. Augustine!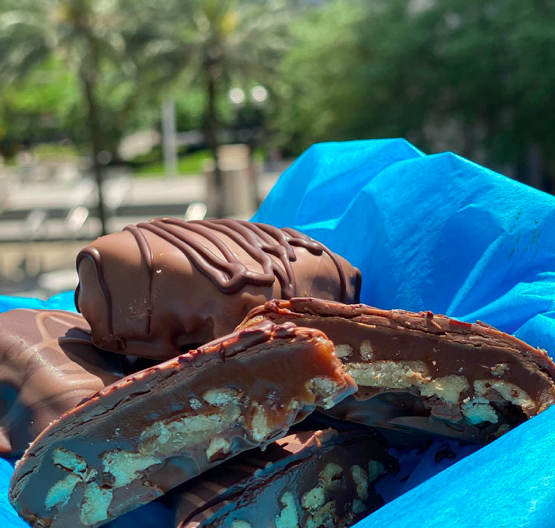 SWEET PETE'S CANDY SHOP
Sweet Pete's Candy in downtown Jacksonville is the sweetest destination on earth for a reason! Experience pure imagination inside their 3-story, 23,000 square foot downtown shop. With over 1,000 handcrafted candies, a fully functioning factory, candy making class space and "Pete's Over the Top Toy Shop", there is sure to be something for everyone! Plus, Sweet Pete's offers delicious gifts for everyone on your holiday list, from baskets and custom candy boxes for clients and holiday parties to bite-sized stocking stuffers like their famous sea salt caramel. All items are also available online and can be shipped anywhere in the U.S.​
Shop online or at the shop in Downtown Jax!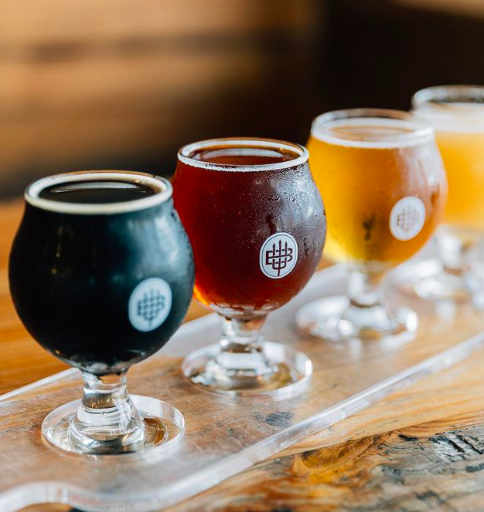 WICKED BARLEY BREWING COMPANY
Wicked Barley is nestled on the banks of Goodby's Creek and aims to provide its guests with a "Wicked" experience. This is a perfect spot to take the entire family, with plenty of outdoor space and yard games to entertain the little ones. They offer 18+ house-brewed beers, ciders, and meads on tap as well as an expansive, gastropub-style food menu including burgers, salads, sandwiches and more! Whether you are a newcomer or a craft beer connoisseur- there is a little something for everyone at Wicked Barley.​
Shop online or enjoy a cold one on the river in Baymeadows!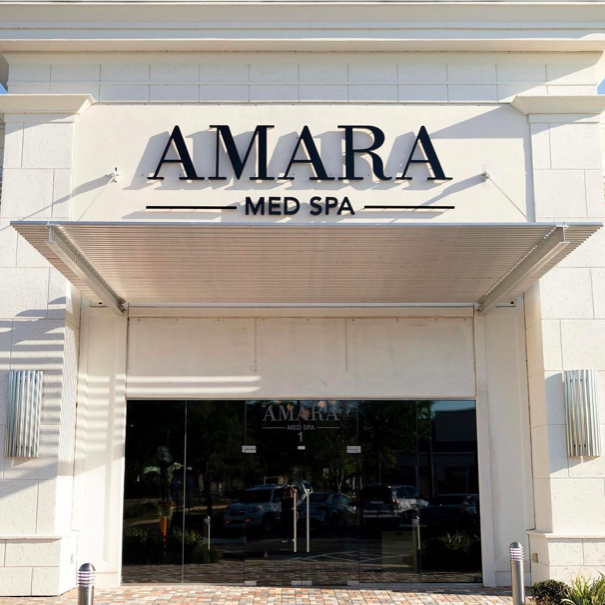 THE AMARA MED SPA
At The AMARA Med Spa, the mission is to provide the finest medical aesthetic treatments while honoring your natural beauty. They combine the most advanced technology with an elite team of aesthetic providers and give patients a consultative and unforgettable experience. Amara specialize's in all aesthetic services including cosmetic injectables, PDO threads, body contouring, feminine rejuvenation, hair restoration and more!
Shop online or four locations: Ponte Vedra Beach, Historic Avondale, St. Johns Town Center and Fernandina Beach!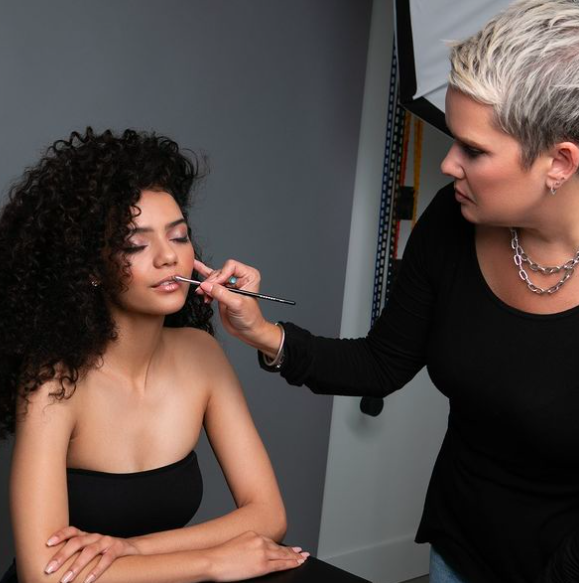 CARRIE WILSON MAKEUP
With over 25 years of experience, Carrie Wilson has worked with everyone from the makeup industry's elite to countless blushing brides. Carrie has trained and worked all over the country in cities like New York, Miami, and Los Angeles, and makes North Florida her home. As a stylist, Carrie knows what will make each client feel his or her best. Whatever the challenge, her cool and calm demeanor puts people at ease and her unmatched talent always results in satisfied clients.  She is well respected in her field and endorsed by many. Most recently, she opened a studio where clients can make appointments for makeup consults, host mini makeup parties, peruse the "Carrie Wilson Makeup" line, and more.  
Shop online or book Carrie for your upcoming event!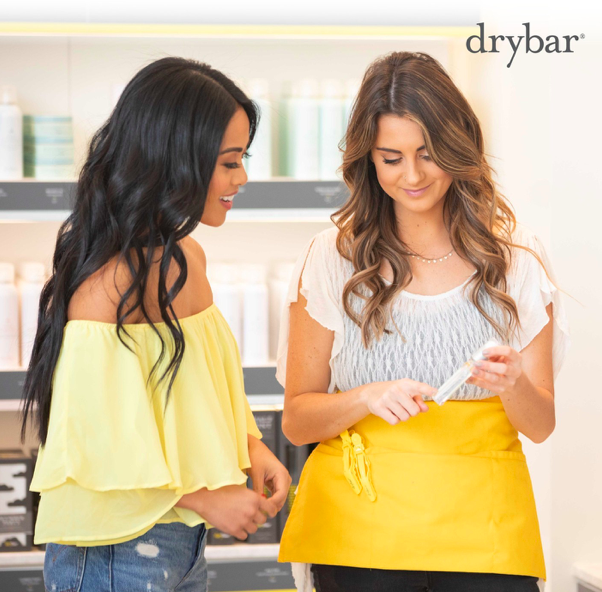 DRYBAR
No Cuts. No Color. Just Blowouts. Plus, an entire product line created for the perfect blowout! At Drybar, the philosophy is simple. Focus on one thing and be the best at it. For Drybar, that's blowouts. With that purpose in mind, they are focused on giving each and every client the premier blowout experience while providing professional quality products and tools to better help their clients achieve and maintain the perfect blowout at home.
Shop online or book an appointment at the Riverside salon!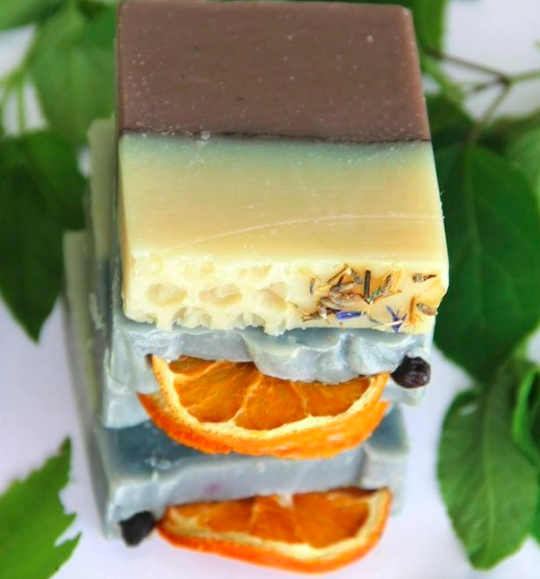 NATURAL DESIRES SOAP COMPANY
Founder, Nicole Boshell, is a proud herbalist and messy soap maker of dermatologist-recommended bath and body products. She is driven by the desire to assist you with the knowledge and the purest earth mined remedies to serve your body the genuine love it deserves. Nicole makes all lotions, scrubs, body butters, and natural homemade soaps in Jacksonville, FL, with only whole pure botanicals, plant oils, clays, and essential oils.
Shop online or visit the store in The Avenues Mall!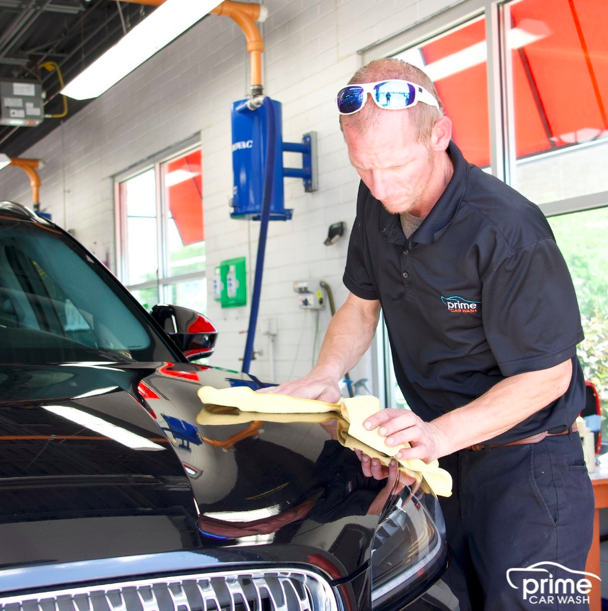 PRIME CAR WASH – JACKSONVILLE
Prime Car Wash's concept is called a "Flex Service Car Wash." This is a concept that allows all the quality services of a traditional full service car wash along with the speed and services of a exterior only car wash. Prime Car Wash offers options that cover making sure your car is cleaned how you like it. In addition to car wash services, they have express detail services for the outside as well as the inside of the vehicle. They also maintain strong values and instill those values into the culture with which they manage business.
Shop online or at two locations: Jax Beach or Mandarin!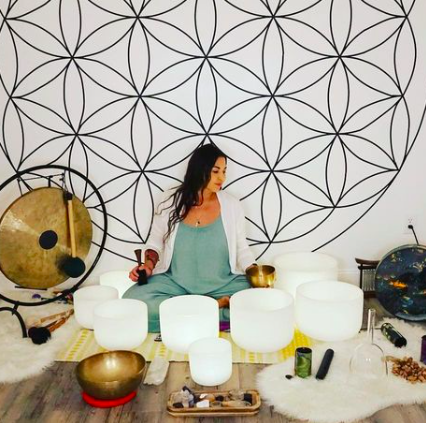 SOUNDBATH JAX
A sound bath is a deeply-immersive, full-body listening experience that intentionally uses sound and vibration to invite gentle, yet powerful therapeutic and restorative processes to NURTURE YOUR MIND AND BODY. Owner and founder, Diana Vasquez recognizes and honors that each sound healer is unique and brings their own style to the proceedings. Her style is to guide all participants through a brief meditation to prepare them and then to allow the crystal singing bowls to do their own magic by intuitive playing. She also brings other instruments in to help enhance the opening and healing.
Book your experience in the studio or attend one of her community events!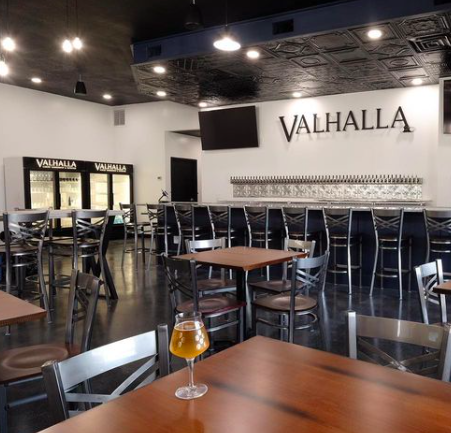 VALHALLA BARBERSHOP & TAPHOUSE
Valhalla is a luxury barbershop and taphouse. Their commitment to quality and services ensures happy clients. The team is ready to serve you at their best, every day. A portion of every dollar spent at Valhalla is allocated to support Suicide Prevention for Veterans who have served as the real warriors of our society. They also boast 150+ variety of drinks within 2 large wall coolers and racks of warm drinks that will be a self service offering for guests to "grab and go" to enjoy more rare selections from the comfort of their home.
Shop online or visit them in Atlantic Beach!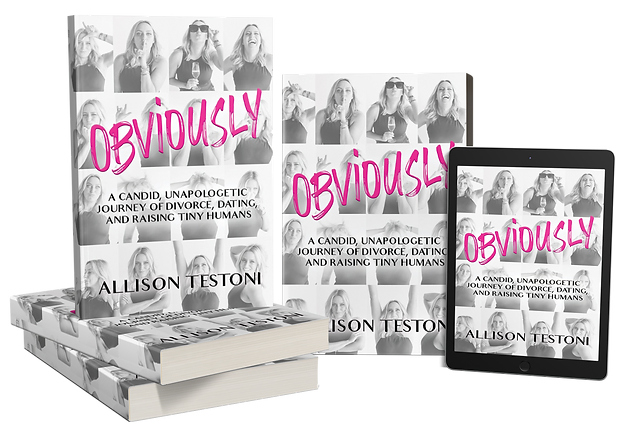 ALLISON TESTONI
Whether it's belly-aching laughter, horrific second-hand embarrassment, or profound empathy, Obviously by Allison Testoni will elicit every last one of your emotions. Author Allison Testoni cheekily walks through her life story, leaving no detail unscathed, including the brutal truth about her sexless first marriage masked with a white picket fence and suburban dream home. Obviously leads readers to an insightful understanding that life may have thrown you off course but perhaps your intended course was never the path meant to be taken. With an overflow of wit, tons of sarcasm, and a healthy amount of anxiety, every reader will relate to Allison's memories that jump off the page.
Shop Online!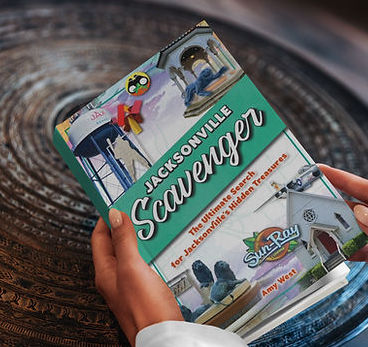 AMY WEST TRAVEL BOOKS
Check out Amy West's latest book – Jacksonville Scavenger: The Ultimate Search for Jacksonville's Hidden Treasures! Explore small fishing villages, local distilleries, ancient oak trees, and famous skate parks. Meander through some of Jacksonville's oldest cemeteries, admire public artworks, and locate a hidden park under one of the largest cable-stayed bridges in the nation. Join travel expert and author of 100 Things to Do in Jacksonville Before You Die, as she takes you on an exciting journey across one of the nation's most expansive cities. 
Shop Online!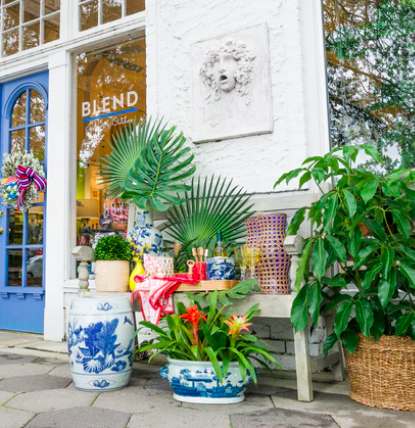 BLEND INDOOR OUTDOOR INC.
Here, the concept is to blend modern and traditional décor that and opens up the indoor and outdoor living spaces of your home. Blend's inspiring collection of modern and traditional decor encourages its shoppers to rethink and reinvent what is possible, both within their homes and beyond. Blend's lifestyle pieces reflect a vision to help customers blend their indoor outdoor lifestyle through a mix of modern accessories and furniture and traditional styles.
Shop online or at the Shoppes of Avondale!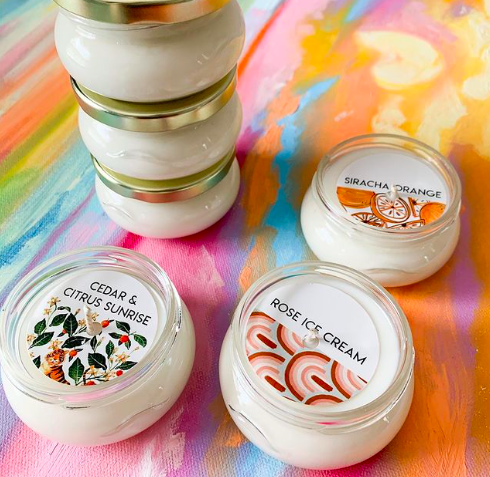 THE CANDLE GARDEN
The candle garden is filled with a variety of candles and plants for your home! Every candle is made from soy wax and hand-poured on site by owner and operator, Jordan! She offers beachy scents, along with seasonal favorites and private label candles. Jordan's signature candle for the shop is Grapefruit Spice, which was inspired by her mom. She believes that when thinking about a scent, it can be as simple as "I just like it," or it can evoke a special memory for you. Scents bring you back to a special time in your life, and it brings her such joy that she can help transport people through way of these candles. Bonus: Grab your friends and reserve a class to pour your own candles together!
Shop online or at the garden in Atlantic Beach!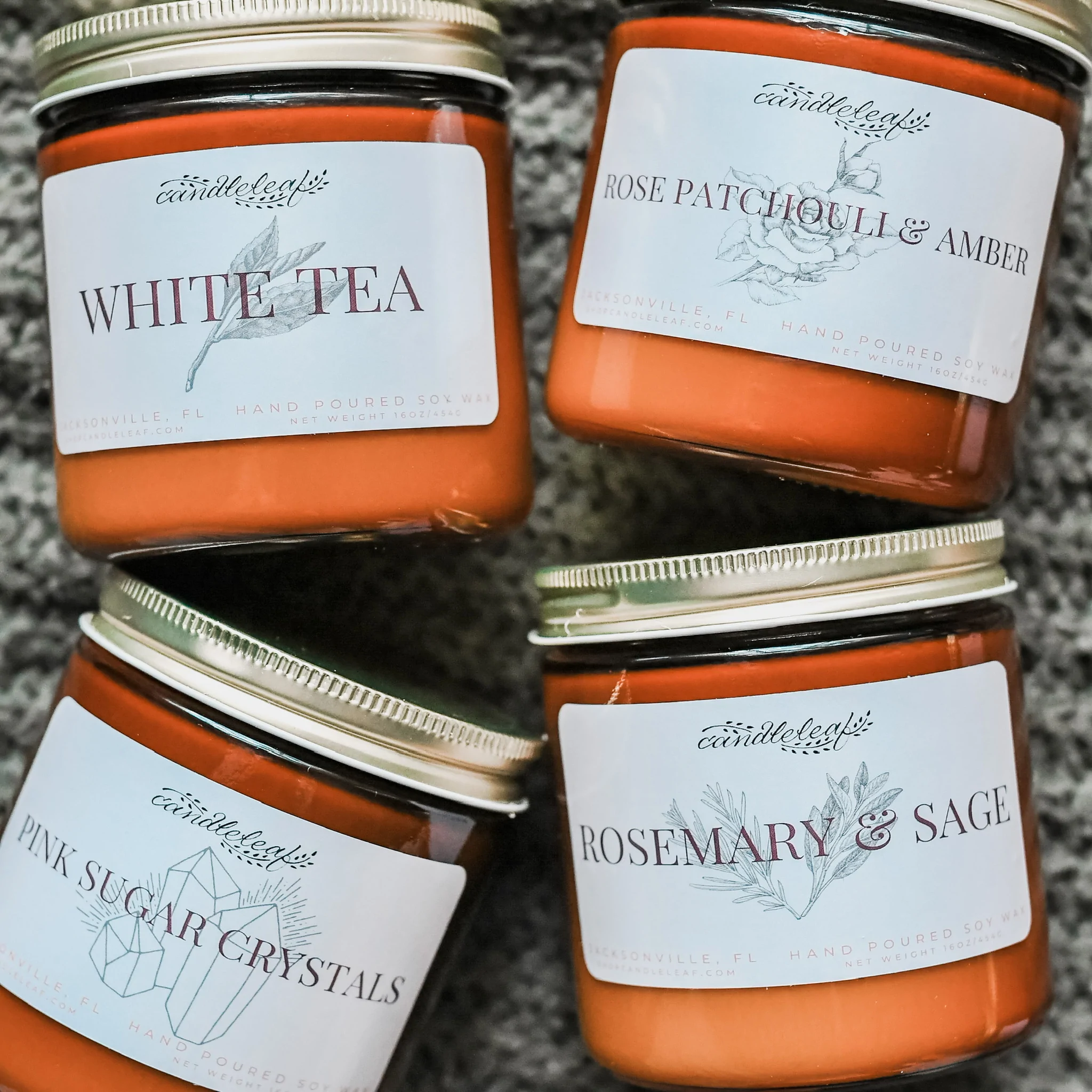 CANDLELEAF
At Candleleaf, co-owners Amy Shepherd and Ashley Nichols aspire to bring you handmade candles that bring you to a place of comfort, relaxation, home, and love. Established in 2019, Candleleaf features natural soy wax and cotton wicks. Their scents are created with toxin-free fragrance oils and love.
Shop online or at the Riverside Arts Market!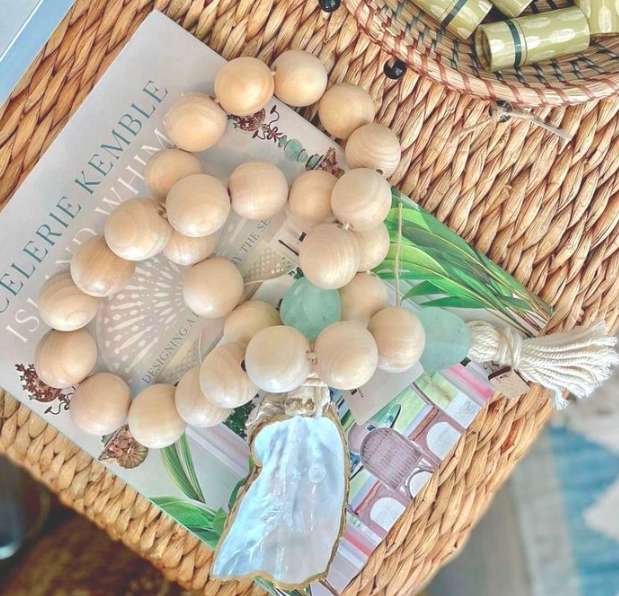 THE GILDED SHELL
The Gilded Shell is a local to Jacksonville Beach and Virginia Beach, home decor line that creates coastal hospitality beads and accessories with a gilded oyster shell. A nod to southern hospitality, the pieces make the perfect thank you/hostess gift or the perfect coffee table beads on display in your home. Their various color combinations and styles can be found on display in added to any and all styles of homes!
Shop Online!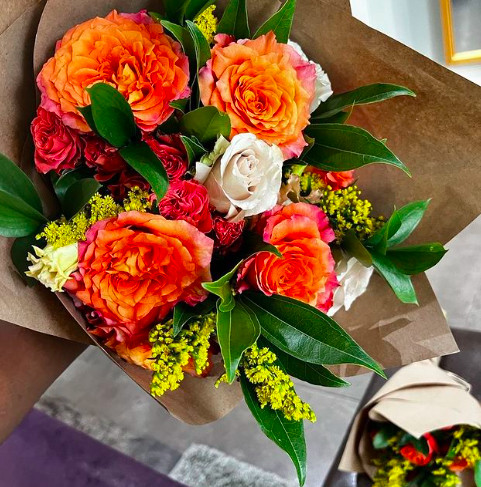 GOT FLOWERS? JAX
Owner, Keith absolutely loves being able to make someone smile with his designs. From weddings and private events to the day to day deliveries, pop ups and classes. He truly believes you can't help but smile when receiving flowers. Flowers aren't just for special occasions, weddings or birthdays, but could be used to just brighten someone's day. The unexpected is always a great way to show anyone you are thinking about them. Along with build your own classes and pop ups, Got Flowers Jax would be happy to accommodate almost any request for your special day!
Shop Online!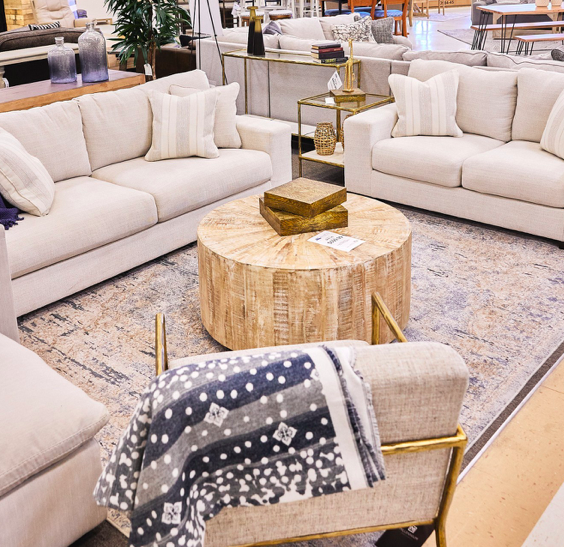 JAXCO FURNITURE
JaxCo provides high-quality furniture and mattresses at affordable prices in the freshest styles. Their selection includes living, dining, and bedroom furniture as well as mattresses, home accents, and kids furniture. Prices are less than what you'd expect and their service is more than what you'd imagine. JaxCo carries the name brands you trust, plus they're locally owned and operated! A portion of JaxCo's profits rolls directly back into the community each month by donating mattresses and home furnishings to families in need.
Shop online or at the showroom on Atlantic Boulevard!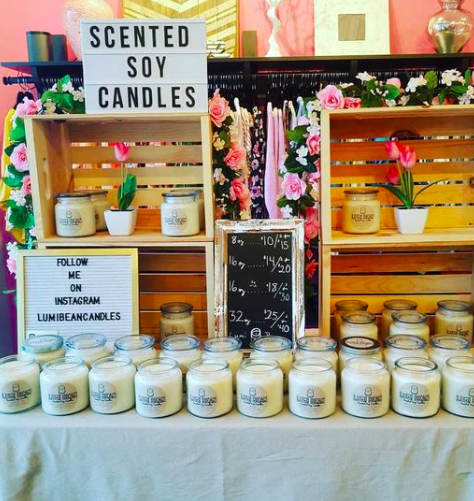 LUMI BEAN CANDLES
Hand-poured, scented soy candles made in small batches locally. Michelle, the owner of Lumi Bean Candles, wicks and pours every single candle out of her apartment kitchen in Jacksonville, FL. She strives to make eco-friendly and room-filling candles. Michelle's candles are made with 100% soybean wax and high-quality fragrance oils and essential oils and lead-free wicks triple-braided and dipped in soy wax.
Shop online or at her next market pop-up!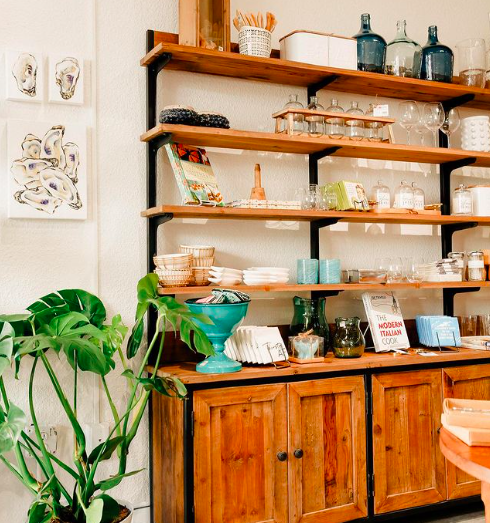 PALMETTO
At Palmetto, owner Page believes that her shop directly reflects quintessential Florida life — Classic, Home, Fun! Whether it's a great gift, a little inspiration, or a genuine laugh, they have something for everyone!
Stop by the shop in Neptune Beach!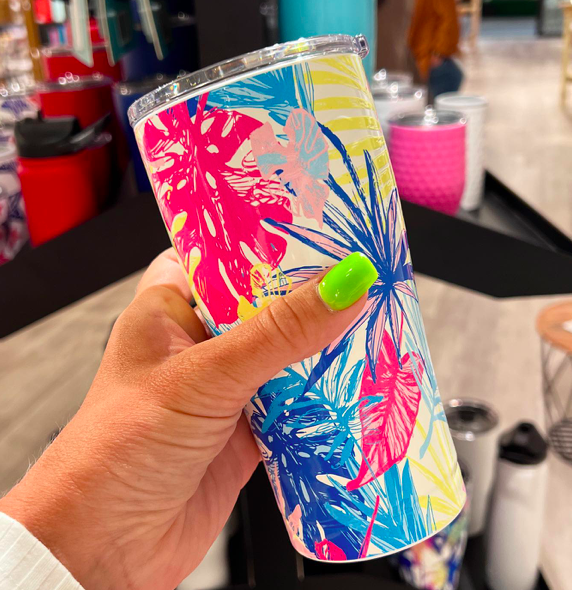 SIC Cups
The SIC drinkware line was started here in Jacksonville and was specifically built for the hectic lifestyle of a Florida mom. Living in the sunshine state gives us the unique ability to be outside year-round. Whether exercising or playing with the kids, staying hydrated is vitally important. The SIC drinkware line was designed to keep your drinks ice cold for hours with fun & durable colors and are backed by a lifetime guarantee. Join them in the mission to keep the Florida waterways beautiful by eliminating the 1 million plastic bottles that are used each minute (91% not recycled) by choosing one of their reusable bottles & tumblers.
Shop online!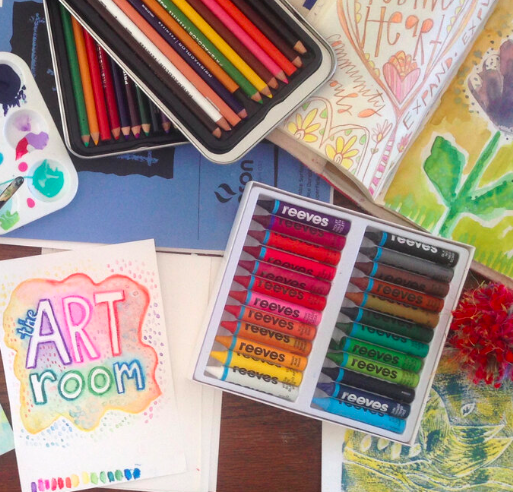 THE ART ROOM
The Art Room is here for you, The Art Room is ready for those who have a wish, a hope, a sparkle that needs to be set free through art with no rules. The Art Room will release you from the routine of the responsibilities of adulting, studying, living. It will connect you to this world that doesn't make sense and give back some love and kindness that it needs. The Art Room is your safe place to come if you are a human who wants and needs a creative outlet, to expand your mind and try new things. The Art Room is for you to come and play!
Shop online for an upcoming class!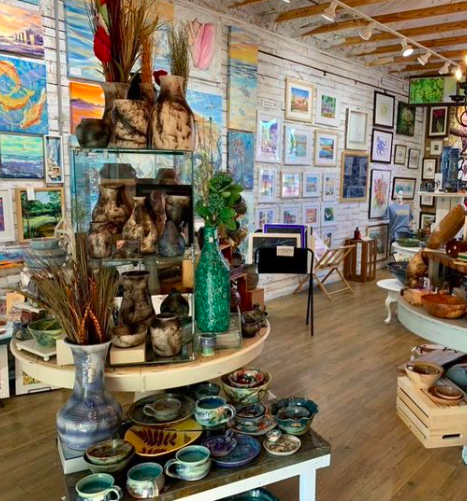 ATLANTIC BEACH ARTS MARKET
Established in November 2018, is a 5,000 square foot creative space featuring over 90 local artists and vendors, a learning studio, and a vintage market. ABAM offers a variety of items to fit all your buying needs, including wall art, jewelry, paintings, pottery, glass, fine art, vintage items, handmade gifts, kids' and adult art classes, and much more!
Shop online or check out the market on Mayport!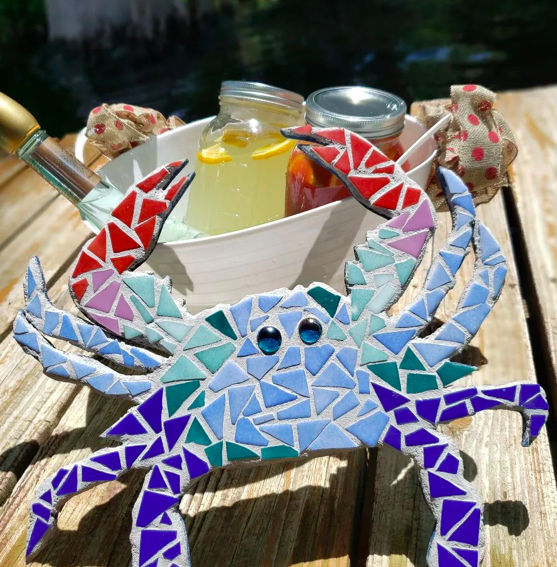 BEACH LIFE MOSAICS
Beach Life Mosaics is a mobile business with new dates and classes added monthly. No experience is necessary. All of the projects are at the beginner level and they help you every step of the way. You choose your project, colors and design. All supplies, materials and instruction are provided. You will be hooked after your first class and want to come back for more!
Shop online for an upcoming class!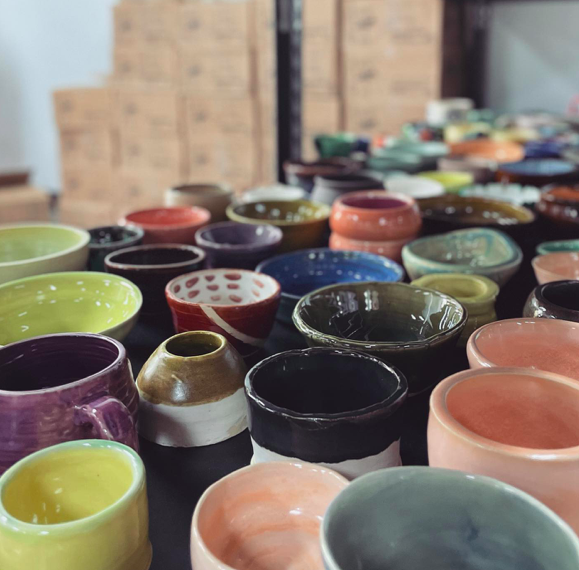 JACKSONVILLE POTTERY STUDIO
If you're a beginner or one who is well skilled in ceramics this is the community pottery studio for you! At Jacksonville Pottery Studio, you are able to take classes that will teach you how to handbuild and wheel throw. They host family and friend events and also offer one on one or group classes.
Shop online or visit them in Murray Hill!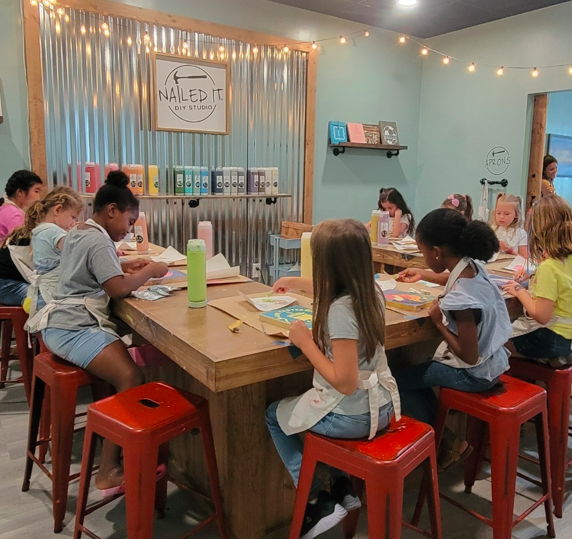 NAILED IT DIY JACKSONVILLE
Sisters, Cynthia and Kristy, are crafty by nature, dedicated to giving back to their community, and have an electrifying passion for throwing a party. Mix it all together and there was no other option than Nailed It. Nailed It DIY provides a welcoming and energized studio environment where you will be empowered to take your project into your own hands. Their Art-Tenders are friendly and professional and will teach you how to use wood, paint, and power tools to bring your home decor and project ideas to life.
Shop online or visit the store in St. Johns Town Center!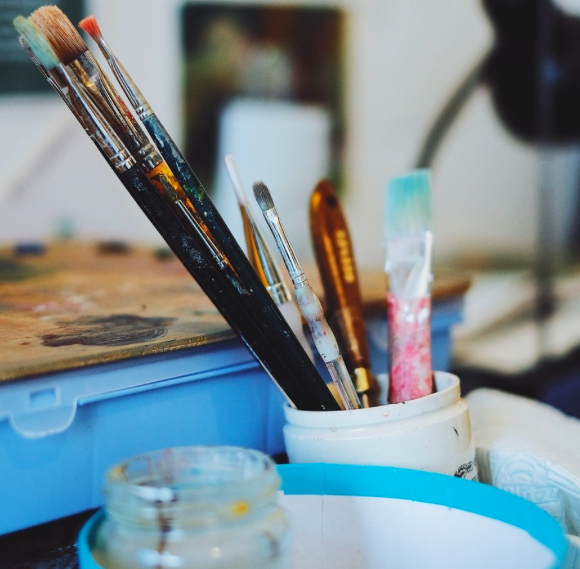 PINSPIRATION JACKSONVILLE
Brandon Setlock and Jen Schlechte moved from Austin, TX to Jacksonville, Florida in 2014 and became heavily involved in their community. Together, they are passionate about supporting and partnering with local organizations and artisans and building relationships with members of their community. Register online for workshops, events, pickup options, and camps or take advantage of their walk-in option if you're feeling crafty on the fly!
Shop online or check out the shop in Ponte Vedra Beach!
Photography & Visual Arts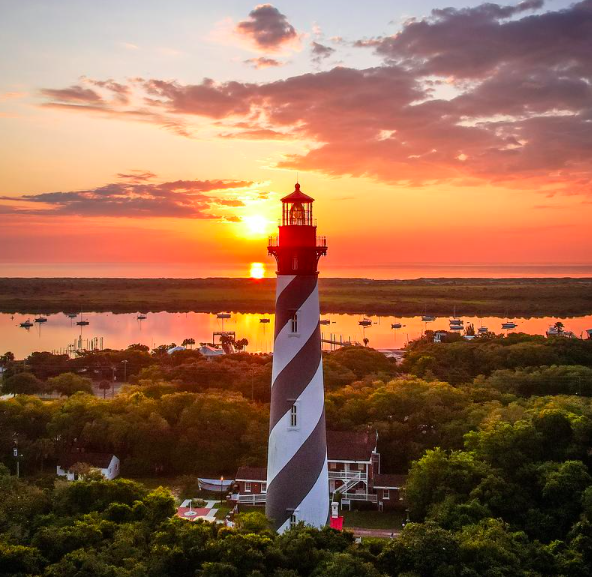 AERIAL DAD
Just a dad doing dad things and taking awesome drone art quality photos of Jacksonville, St. Augustine and surrounding areas. Spoil someone with the lasting gift of one of Brad's beautiful prints or spoil you and grab one for yourself!
Shop Online! Use code "jaxmom20" for 20% off!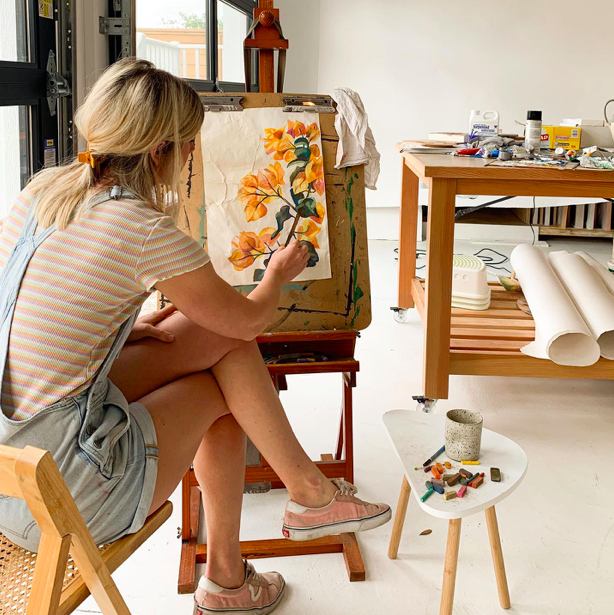 JENNA ALEXANDER STUDIO
Jenna Alexander is a working fine artist and photographer based out of Saint Augustine, Florida. While her artwork ranges in subject matter—oysters, botanicals, still lifes, portraits and more—the inspiration behind her work comes from the mundane, grand moments of life: the fleck of light that bends across the deep green leaf, the velvet textured oyster shells that instantly draw a gathering around the table in the backyard, the pause and deep breath of a fleeting embrace, the first light of a new day. Visit her in the studio for limited workshops and classes or just to shop her gorgeous collection!
Shop online or at the studio in St. Augustine!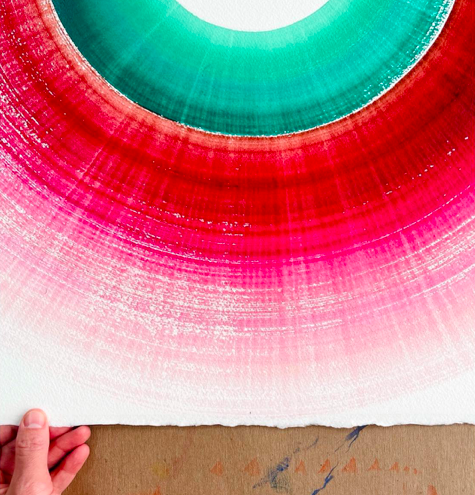 JENNIFER LAIL
Jennifer Lail is an artist based in Jacksonville Beach, Florida. She was an artist in residence at Wolfson Children's Hospital from 2009-2012, and currently maintains a studio practice informed by meditation. Working in an environment dedicated to healing had a profound effect on her work. Her paintings since 2012 have been an ongoing exploration of the way color-centric abstract art impacts environments and emotions.
Shop online!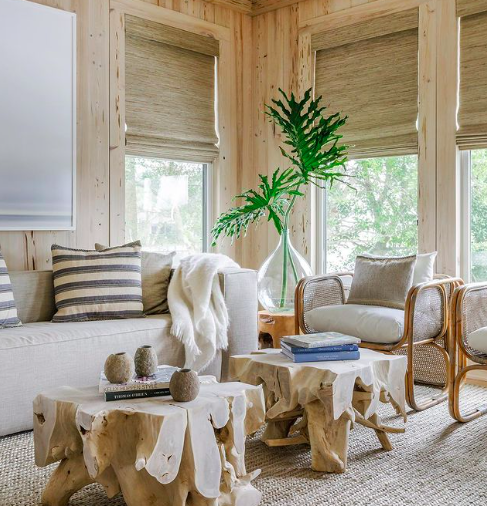 JESSIE PREZA PHOTOGRAPHY
Nationally recognized photographer Jessie Preza has been specializing in interiors, food, furniture and hospitality photography for the better part of two decades, collaborating with talented designers, restaurants and household brands to tell stories through photojournalistic images. Her fresh, natural and approachable style, sharp eye for detail, and her love for home, food and lifestyles have led to her images being featured in over 100 national and local magazines.
Shop online!
JOSH PHARES ART
Josh Phares is a local artist born in Jacksonville, Florida. Currently he lives in Jax beach where he uses the ocean and ocean culture to influence his creativity. While he works primarily with acrylic paint, he does switch up his mediums with others' products such as watercolors, paint pens and spray paint. If you're a fan of the water you'll find yourself a fan of Joshua Phares!
Shop online!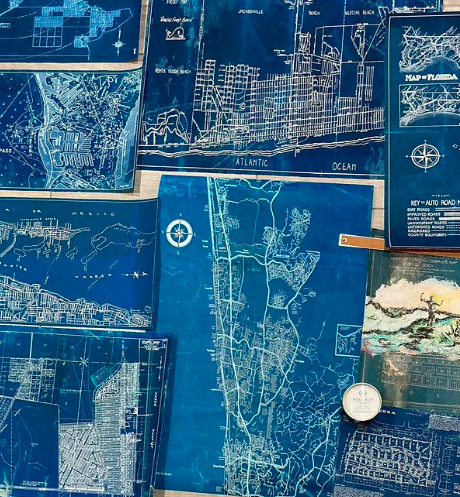 MERA MAPS
Preserve the places that you've been in a way that you've never seen before with MERA Maps! They preserve your family's important places & history through maps of your town or any location that is special to you. Local antique wooden windows are available as frames!
Shop online!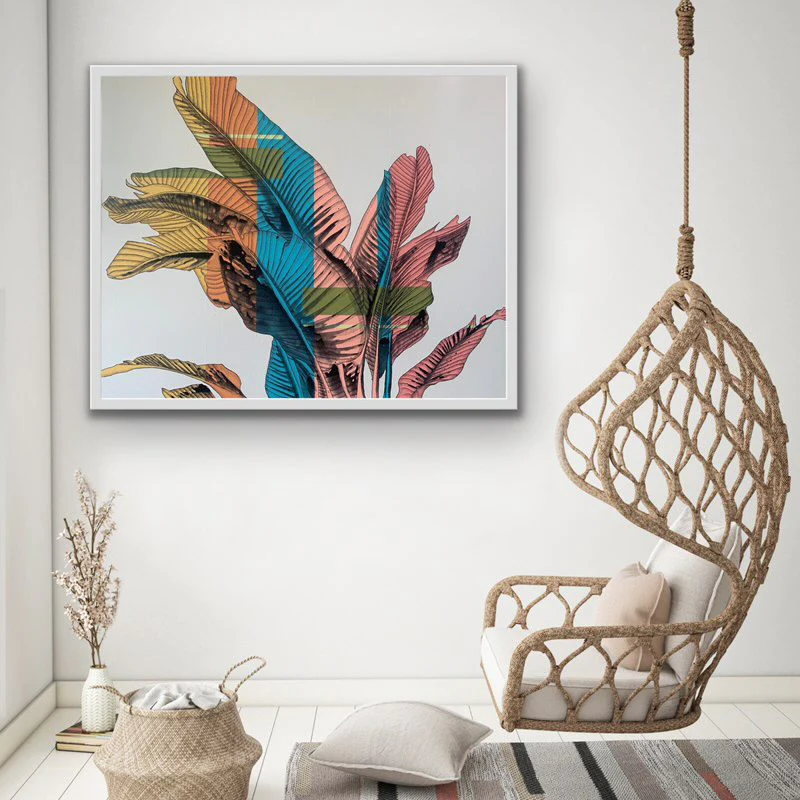 PHILIP BENNETT WALKER
Philip began his professional independent artistic career in Aspen, CO in 2003, and has worked with Museumworks Galleries in Aspen and New York City and with Living Out Loud Galleries in Aspen and Atlanta, MAD Gallery NYC, FAME Miami, and Art Republic in Jacksonville. More recently he's known for his installation with the Haskell Gallery at the Jacksonville International Airport, and murals that span from Central to North Florida. His unique style of painting is his own play on the subtraction technique, and involves layers and "striping out" the image to create his desired effect on canvas.
Shop online or at the gallery in Atlantic Beach!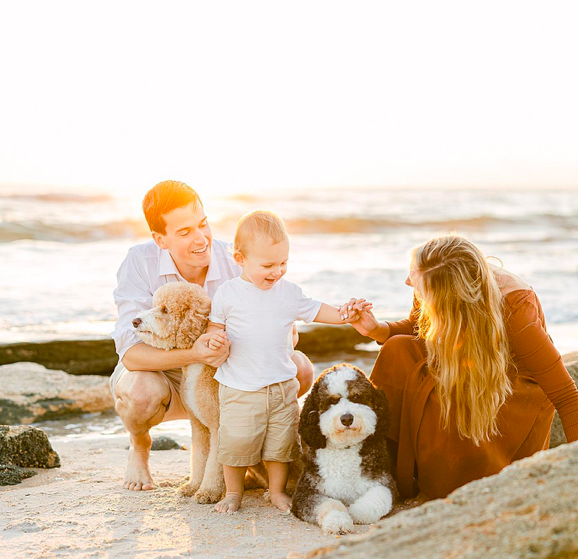 OUR FAVORITE LOCAL PHOTOGRAPHERS
For the family who wants more experiences over stuff, give the gift of photography with one of our favorite local photographers! With so many styles and locations to choose from in Jacksonville, you really can't go wrong!
Choose your fave from the guide!
Experiences & Entertainment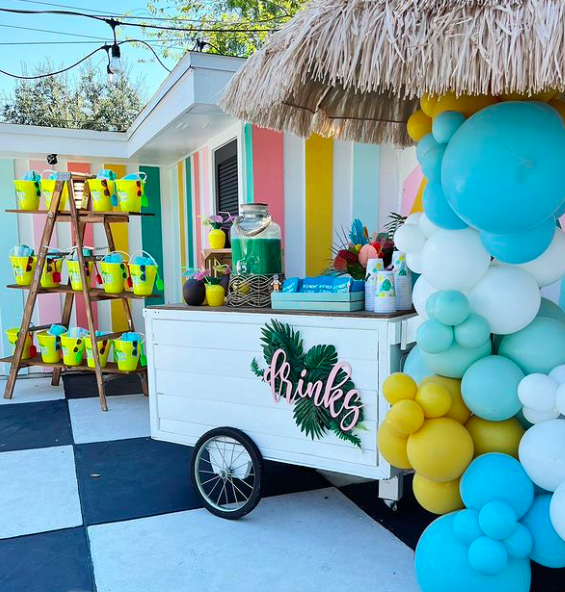 DEGRAVE DESIGNS
DeGrave Designs brings your dreams to life by giving you the ultimate party experience from baby showers to birthdays and everything in between! They offer luxury sleepovers and picnics for all ages, specializing in balloon art, plus they offer an assortment of rentals and backdrops. Based out of St.Johns county, DeGrave Designs happily serves all over Jacksonville and the surrounding areas. They love creating custom themes and new ideas! Let them make your next event sparkle!
Shop online and let her plan your next event!
FLORIDA YOGA AND PADDLE CO.
Join owner, Kate for a day out on the water! She offers stand up paddle yoga classes right off the dock of local favorite, Wicked Barley Brewing Company. Sign up for one of her upcoming classes or book a private session for a special occasion. Can we say birthday paddle out, anyone? Not feeling the waterway session? Not a problem as she offers group classes for you land animals out there, too!
Shop online for her upcoming classes!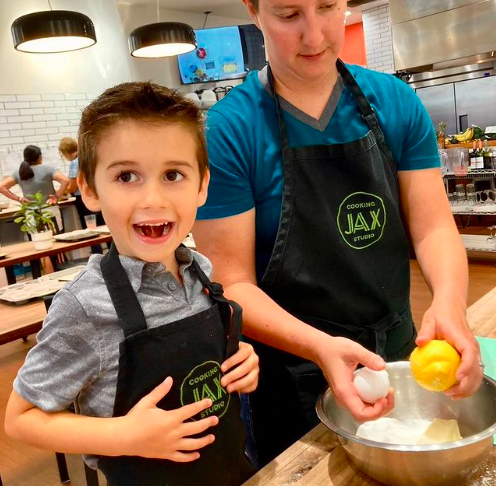 JAX COOKING STUDIO
Gather. Cook. Enjoy. is the motto at JAX Cooking Studio. Skilled health and professional trained culinary professionals offer hands-on cooking classes for adults, children, and teens. They combine nutrition and culinary skills to give you an experience you're sure to remember!
Shop online for an upcoming class!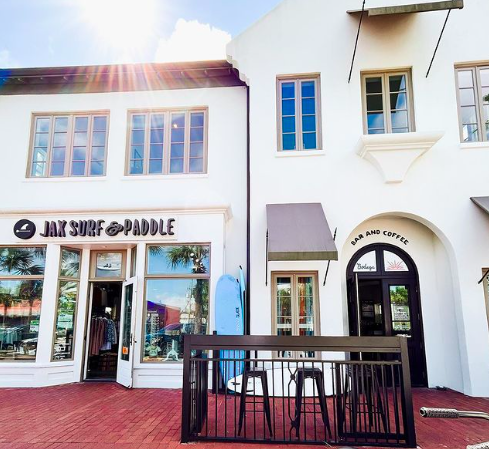 JAX SURF & PADDLE
Jax Surf & Paddle is Jacksonville's premier surf and stand up paddleboard school featuring private lessons with daily year-round availability and weekly group classes on the weekends. Register for Spring and Summer Surf Camps for kids, Adventure Travel Vacations, or one of the weekly SUP Yoga classes. Also, swing by to sip & shop that retail therapy fix by grabbing bathing suits, clothes, accessories, and all your beach needs at the shop in Neptune Beach!
Shop classes online or visit the store in Neptune Beach!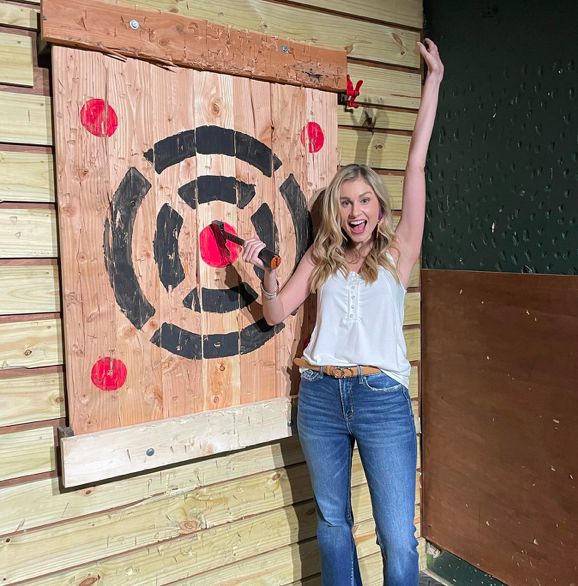 STUMPY'S HATCHET HOUSE
Stumpy's Hatchet House is the place to go for hatchet throwing. As the first indoor hatchet throwing venue in the USA, they offer an alternative form of recreation and a unique place to throw a party! The sport of axe throwing is primitive and organic. It is perfect for those who love adventure or are seeking a release. Axe throwing is an old school activity and an excellent way to bond with others without technology. It allows you to get your frustrations out and is a great team-building experience!
Shop online for upcoming classes!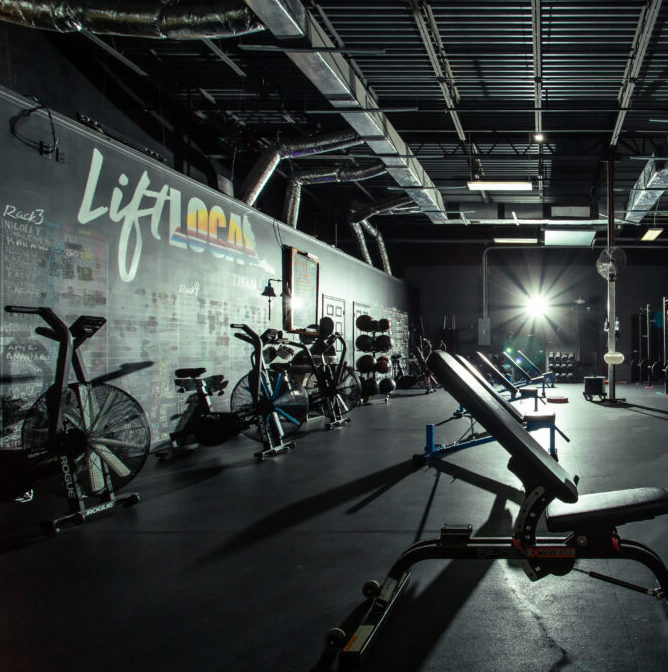 OUR FAVORITE LOCAL FITNESS & HEALTH SPOTS
Give the gift of fit this season! Get a jump on those new you resolutions at your pace! Who says you have to wait till the new year to start? 
Shop online for upcoming classes and programs!
Do You Want Your Business Featured on Jacksonville Mom?
Partnering with us allows your business greater visibility with a large targeted market of local families. Join us and help enrich the lives of Jacksonville Moms!