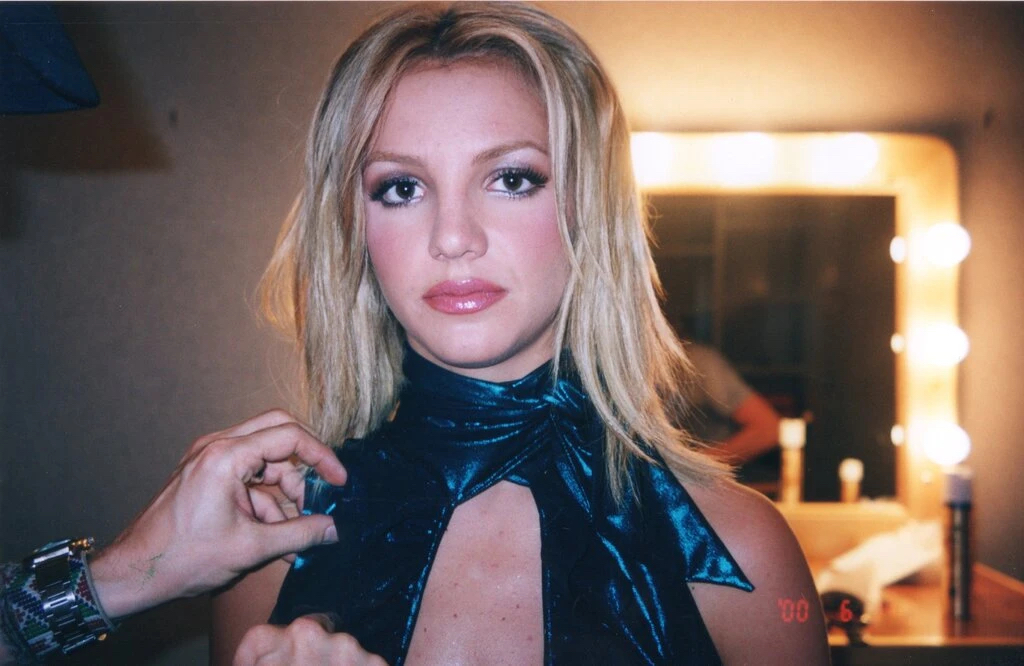 It was a moment Britney Spears fans and Free Britney supporters have been waiting for, wondering if and when it would ever happen. For well over a decade, we have waited to hear her story, her voice. And not some contrived documentary from her team (Britney: For the Record circa 2009) — or even a New York Times clip cloaked with interviews from everyone but Britney. (Here's looking at you, Framing Britney Spears.)
We have stood by with bated breath ever since that fateful day in February 2007  — the one that earmarked Britney's insanely public breakdown. Glued to PerezHilton.com in all its obnoxiously pink glory as we watched the platinum-selling pop star shave her own head before racing to a tattoo parlor to get a set of pink lips inked on her wrist. While there, she reportedly told the artist, "I don't want anyone touching my hair. I'm sick of people touching my hair."
Just days later, she was photographed attacking a paparazzi's SUV with an umbrella in a fit of rage outside ex-husband Kevin Federline's house. A fact that many media outlets and mean-girl memes fail to mention is that Britney's children were only 5 months and 17 months old at the time. And she had filed for divorce only three months earlier when her youngest was still a newborn. That's enough to make any mama go off the deep end, let alone one of the most famous and most unfairly scrutinized moms in the world. I still cringe when well-meaning friends send me memes that depict "bald Britney" — or any 2007 photo of Britney, for that matter — because mental health isn't a joke.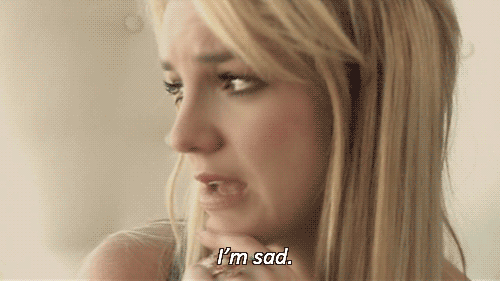 Less than a year later, Britney was photographed strapped to a gurney outside of her Beverly Hills home during a custody dispute. She was placed under an involuntary psychiatric hold, lost legal custody of her toddlers, and was essentially stripped of all basic human rights as a conservatorship was put in place at the helm of her father, one that she has been under for the past 13 years. That's not to say Britney didn't need some help; anyone in that situation would. But being practically punished for being postpartum? She has openly struggled with substance abuse and has a mental health diagnosis that we'll likely never be privy to — and that's okay, it's none of our business. But for her to still be under a conservatorship more than a decade later — one during which she's worked endless concert tours and released a whopping four albums with over a dozen hit singles — well, why is there even a question? It's absurd, it's unfair, and it's entirely f*cked up.
That's why it's all the less shocking that when she finally speaks her truth as she recently did in court, her words are laced with expletives and rage.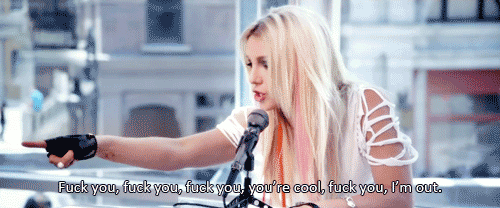 Britney said she's "traumatized" and compares the years-long "abusive" experience to human trafficking. She's self-aware enough to know she's "great" at what she does, that she could probably "take a little therapy" in the privacy of her own home, and that she's "been in denial" this entire time. "I've worked my whole life. All I want is to own my money and for this to end," she confessed. "And for my boyfriend to be able to f*cking drive me in his car. I deserve to have a life."
But perhaps the most shocking revelation of Britney's 23-minute tirade comes when she speaks of having zero control over her own body.
"I want to have the real deal, I want to be able to get married and have a baby. I was told I'm not able to get married or have a baby," she shared. "I have an [IUD] inside of myself so I don't get pregnant. I wanted to take the [IUD] out so I could start trying to have another baby. But this so-called team won't let me go to the doctor to take it out because they don't want me to have any more children. I deserve to have the same rights as anyone does by having a child and a family."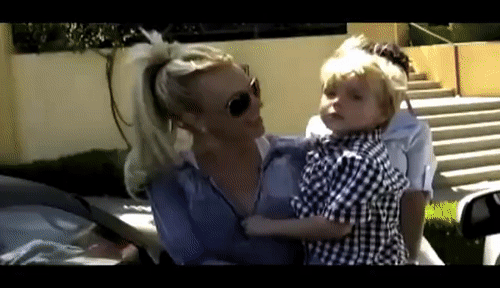 This shouldn't even have to be a request; it's a God-given human right. Britney should be pissed — she's been robbed of a huge chunk of time, a huge chunk of her life, and it's high time she gets it back, sooner rather than later.
Britney and I are both turning 40 this year. Her sons are now ages 14 and 15. I look at my own two boys, and I can't fathom not being fully present for every first, every birthday, every precious f*cking moment. And if that was taken from me? Well, I would raise some hell, too.