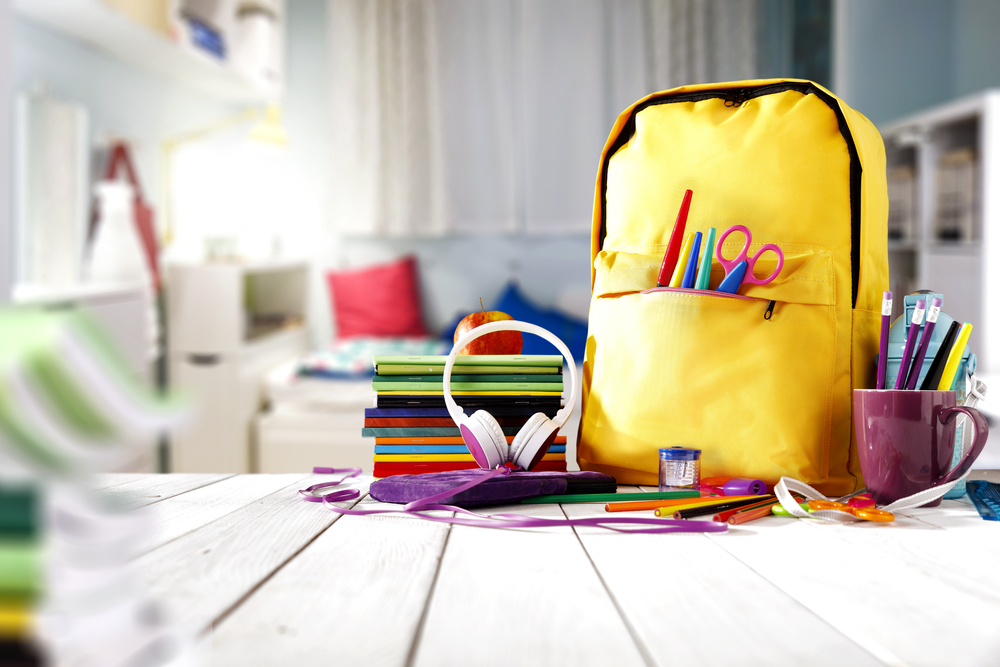 The ads are everywhere. Sales here and there and deals upon deals to choose from. Whether you love it or hate it, school is (almost) back in session, and it's time to check items off that long supply list. No matter what your political views are, the United States inflation is at a record high, and we all deserve a bit of a break. Whether you're shopping in-store or online, from July 24 to August 6, the Florida 2023 Back-to-School Sales Tax Holiday will have you saving money and celebrating that first day of school send-off.
What is the Tax-Free Holiday?
During the 2023 Florida Back-to-School Sales Tax Holiday, certain clothing, footwear, and accessories selling for $100 or less per item, certain school supplies selling for $50 or less per item, learning aids and jigsaw puzzles with a sales price of $30 or less, and personal computers and related accessories purchased for noncommercial home or personal use with a sales price of $1,500 or less, are exempt from sales tax.
Shopping In-Store
Have you ever gone shopping for your kids with your kids? Of course, you have. You deserve a medal because it is an Olympic sport. For this reason, we always prepare for the Tax-Free Holiday just like we do during Black Friday. We arrive early, armed with coffee and our school supplies list.
If you're like me (which means you're extra), do a pre-shopping checklist. Take a look online and write down the aisle and bay number of the item you're looking for to save some additional time. Write down your kid's clothing and shoe sizes that you may need to avoid the long dressing room lines.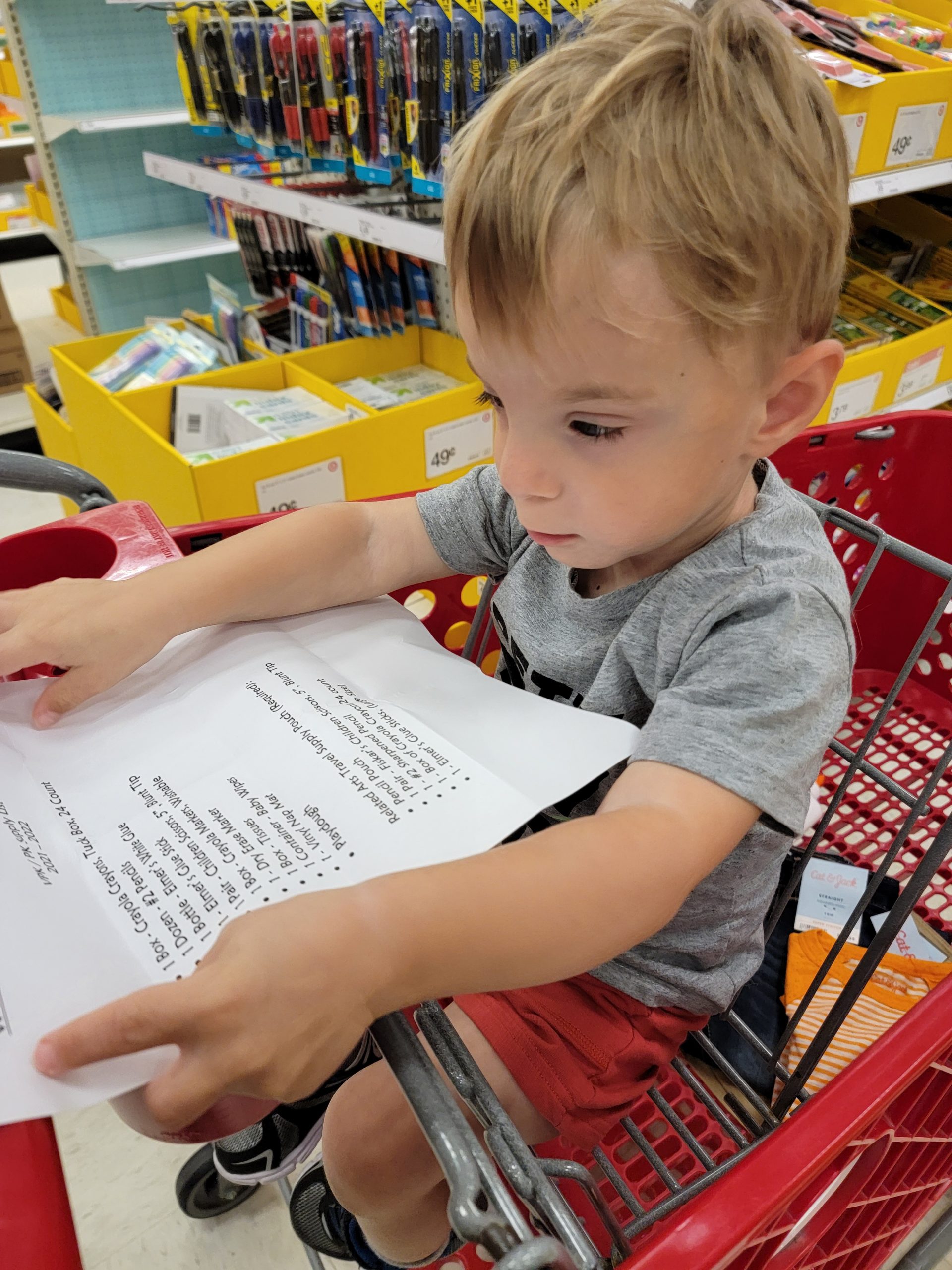 Money-Saving Apps
Everyone has a smartphone in their hand these days or has access to a computer with the internet. Saving money has never been easier with certain money-saving apps, which are a huge help! Personally, I use Honey — but there are other programs like Capital One Shopping (and you don't have to be a member to benefit from all the savings). I think the other most overlooked saving apps are the store apps themselves!
Publix: If you shop at Publix, which let's face it, is more expensive than Walmart, download the Publix app and score some serious BOGO deals on everything from food to school supplies. Publix also accepts competitor coupons, so make sure you're clipping those coupons out when you can. Plus, the tax-free holiday is just another beautiful benefit for additional savings.
Target: If you have Target, sign up for Target Circle and register your account online. Be sure to include the teacher, student, or military and first responder information for additional savings. For instance, today I saved 20% off my order for being a UNF student (score)! From school supplies to uniform essentials, Target keeps us (because this mama needed a new slouchy shirt or two) headed back to class prepared, styled, and saving.
Office Max and Staples: Take advantage of more than just your kid's back-to-school supplies. Make sure you stock up on your office supplies, too. If you're anything like me, you've been eyeballing the journals and notebooks. Everyone knows that that ONE NOTEBOOK will finally help you get your life together.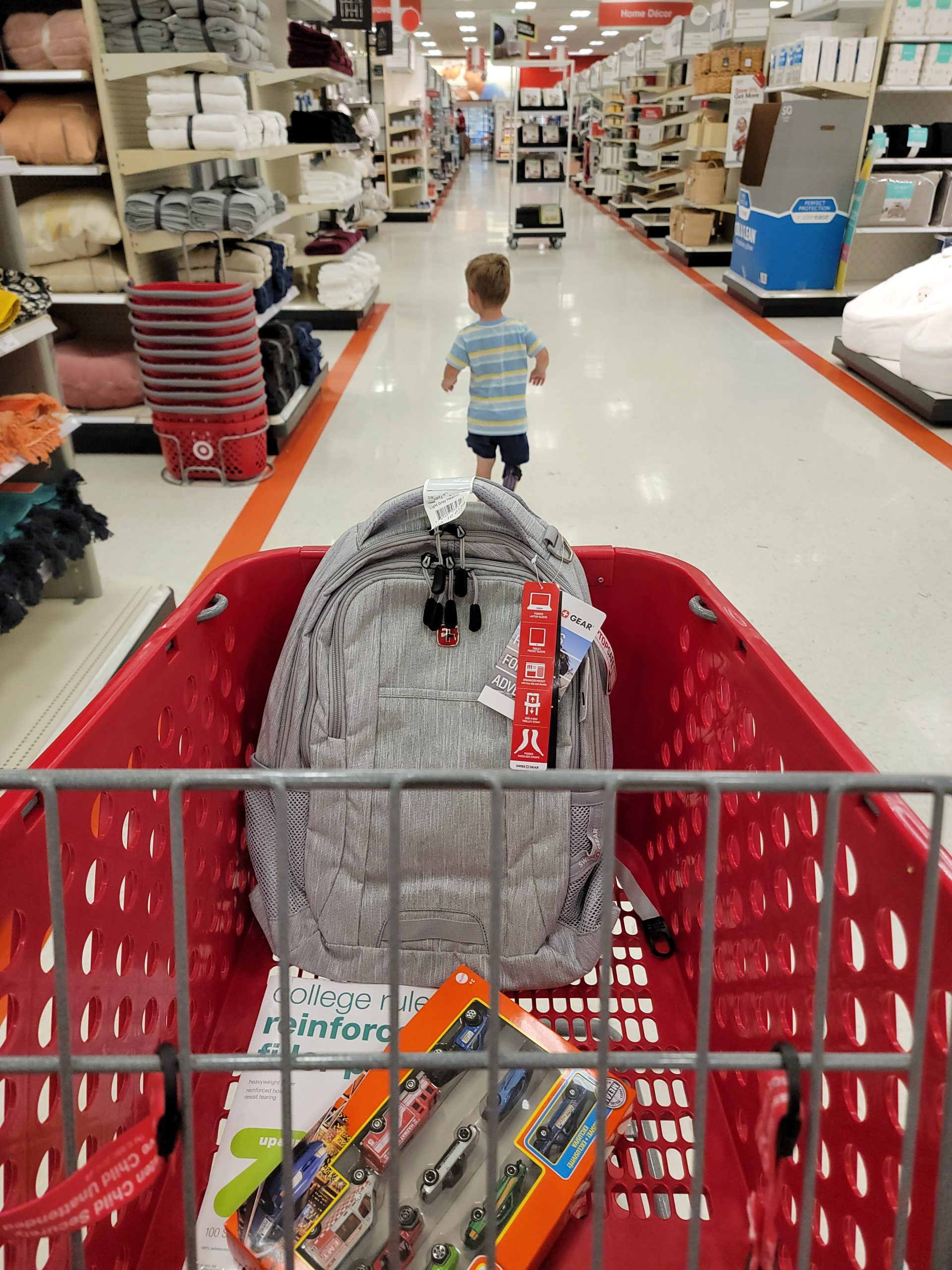 Online Shopping
If you're like me and you hate crowds, do some online shopping. I find it is easier to place large orders on my laptop than on my shopping apps. Like the apps, most online shopping sites offer exclusive savings, they're more user-friendly (in my opinion), and I can do it from my couch.
Old Navy is a personal favorite back-to-school clothing store for my family. My son is in VPK, and I am a graduate student. Old Navy ranges in sizes that fit anyone without breaking the budget. Check to see if your store offers curbside pick-up. For additional savings, choose "ship to store," and do curbside pick-up. Trust me, your social anxiety will thank me later.
Amazon is a back-to-school powerhouse. I am putting this under online shopping because as I mentioned earlier, I personally feel Amazon online shopping is more user-friendly than the app most times. Amazon shopping can also be paired with Honey or other saving sites to ensure you're getting the best bang for your buck. With Amazon Prime, you get guaranteed two-day delivery which comes in handy during crunch time.
Name Brand vs. Generic
What if I told you that buying the store brand or generic brand of glue is not the end of the world? Your child will not end up on the teacher's "list" if you choose to buy the $1 notebook instead of the $6 notebook. Most school supplies come in a wide range of sizes, colors, and styles which means it also varies in price. In most cases, a three-ring binder with side pockets that is worth $2.50 at Walmart is just as effective as that $14 binder from Pottery Barn. In my personal experience, they are better.
Side Note: I will say if the school supplies list says Crayola crayons, buy the Crayola brand. There was a whole thing about it on social media a few years back, and I can't seem to shake it. Therefore, I don't skimp on the Crayola crayons, so take advantage of them this Tax-Free Holiday.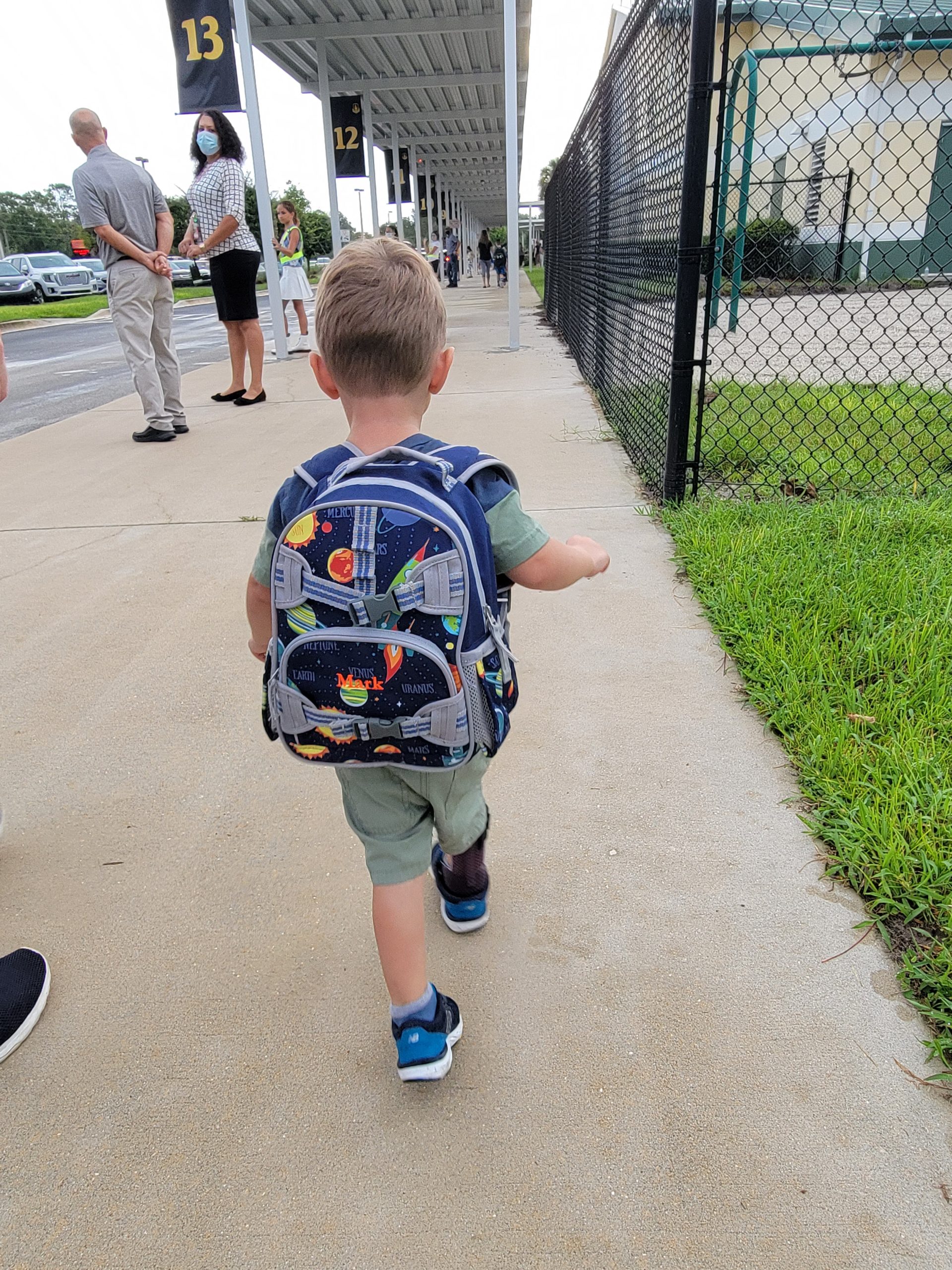 For more information on the Florida 2023 Back to School Sales Tax Holiday, check out these frequently asked questions about the holiday savings. In the meantime, happy savings!
Is there a limit on the number of items that can be purchased exempt during the sales tax holiday? No. The exemption is based on the sales price of each item, not on the number of items purchased.
Will I have to pay sales tax if I purchase qualifying items during the Back-to-School Sales Tax Holiday using a gift card?
No. Qualifying items purchased during the Back-to-School Sales Tax Holiday using a gift card are exempt from tax, regardless of when the gift card was purchased. However, qualifying items purchased with a gift card after the tax exemption period are taxable, even if the gift card was purchased during the tax exemption period.
Does the Back-to-School Sales Tax Holiday also apply to items I purchase online?
Yes. Qualifying items purchased online are exempt when the order is accepted by the company during the sales tax holiday period for immediate shipment, even if delivery is made after the tax holiday period.