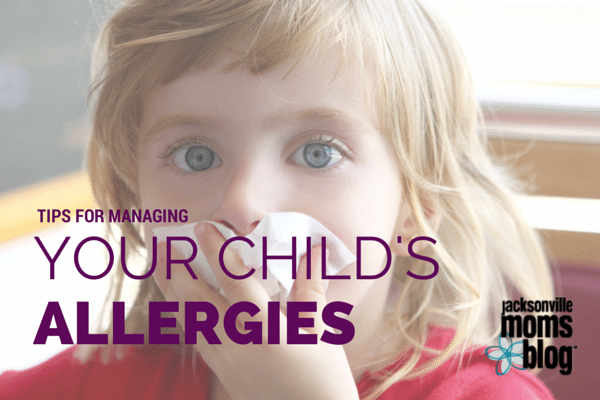 It seems we're hearing more frequent conversations about kids' allergies these days. It's a big topic, ranging from life-threatening food allergies to occasional, minor irritations from seasonal allergens. Most kids probably fall somewhere in between, with reactions to common sources of allergens that can be found right in our homes.
We're fortunate to live in a time where it's easier to identify allergies with a visit to a specialist and have allergies treated very effectively with medication. But there is still much we can do to reduce indoor allergy symptoms ourselves.
Fight the Mites
Allergies to dust mites are very common and those tiny creatures are everywhere. Beds and stuffed animals are often where you'll find the highest concentrations of dust mites. Wash every piece of bedding in the hottest water setting on your machine once a week and buy protective covers — look for "allergen-impermeable" on labels — for pillows and mattresses to take care of the majority of mites. For stuffed animals (especially if your child can't sleep without that favorite bear), wash them if you can. Otherwise, a day or two spent in a tightly sealed plastic bag can actually suffocate dust mites.
Send Pets to Their Own Rooms at Night
There's nothing like the companionship of a pet, and they can help kids learn important lessons about responsibility. But if your child is in the estimated 10 percent of people with pet allergies or if they have asthma, pet dander can be a big problem. While pet hair itself isn't thought to be an allergen, fur can attract mold, pollen and dust. For children with very mild allergies and who can tolerate some contact with pets, it's still best to keep your furry family member away from your child's bed and perhaps even out of his or her bedroom and playroom.
Catch Critters and Dander with a HEPA-filter
Tile or hardwood floors go a long way toward reducing allergens, but if your only choice is carpeting, the weekly use of a vacuum cleaner equipped with a high-efficiency particulate air (HEPA) filter or some type of small-particle filter is best. Shampoo carpeting and launder rugs frequently, too.
Find the Hiding Spots of Mold
Spots of mold on walls or in the bathtub are easy to see, but mold takes advantage of any opportunity to grow, even in the most well-kept, cleanest houses. Window frames and sills, potted plants, refrigerator drips pans, and even gaskets on front-loading washing machines are just a few places where mold loves to grow. Frequent inspections can keep mold growth from getting out of hand.
Clear the Air
Indoor air quality plays a large role in managing allergy symptoms. It's not always easy to do so in Florida, but try to keep indoor humidity below 50 percent to inhibit the growth of mold and mildew. You can also call on an air conditioning and heating company to make the air in your home better. They can help in several ways, from advising you on the best types of air filters to use (which usually aren't going to be the inexpensive kind you can pick up along with the groceries), inspecting your HVAC system to see if mold is growing in your air ducts or other parts of your air conditioning system, and assessing how well your home's overall ventilation is working.
Here in Jacksonville, McGowans Heating & Air Conditioning offers those services, as well as air purifying systems that filter out pollutants such as mold, viruses, bacteria and smoke, and keep them from being re-circulated in your home. You can schedule an air quality test or read more about their air purification systems here.
Do you have more tips to help families cope with allergies? Please share them!
About the Author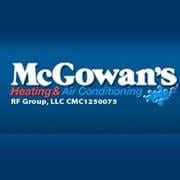 McGowan's Heating and Air Conditioning has served the needs of residential and commercial customers in Jacksonville for more than 40 years. The company offers expert AC repair, service and installation, including indoor air quality inspections and air purification systems.