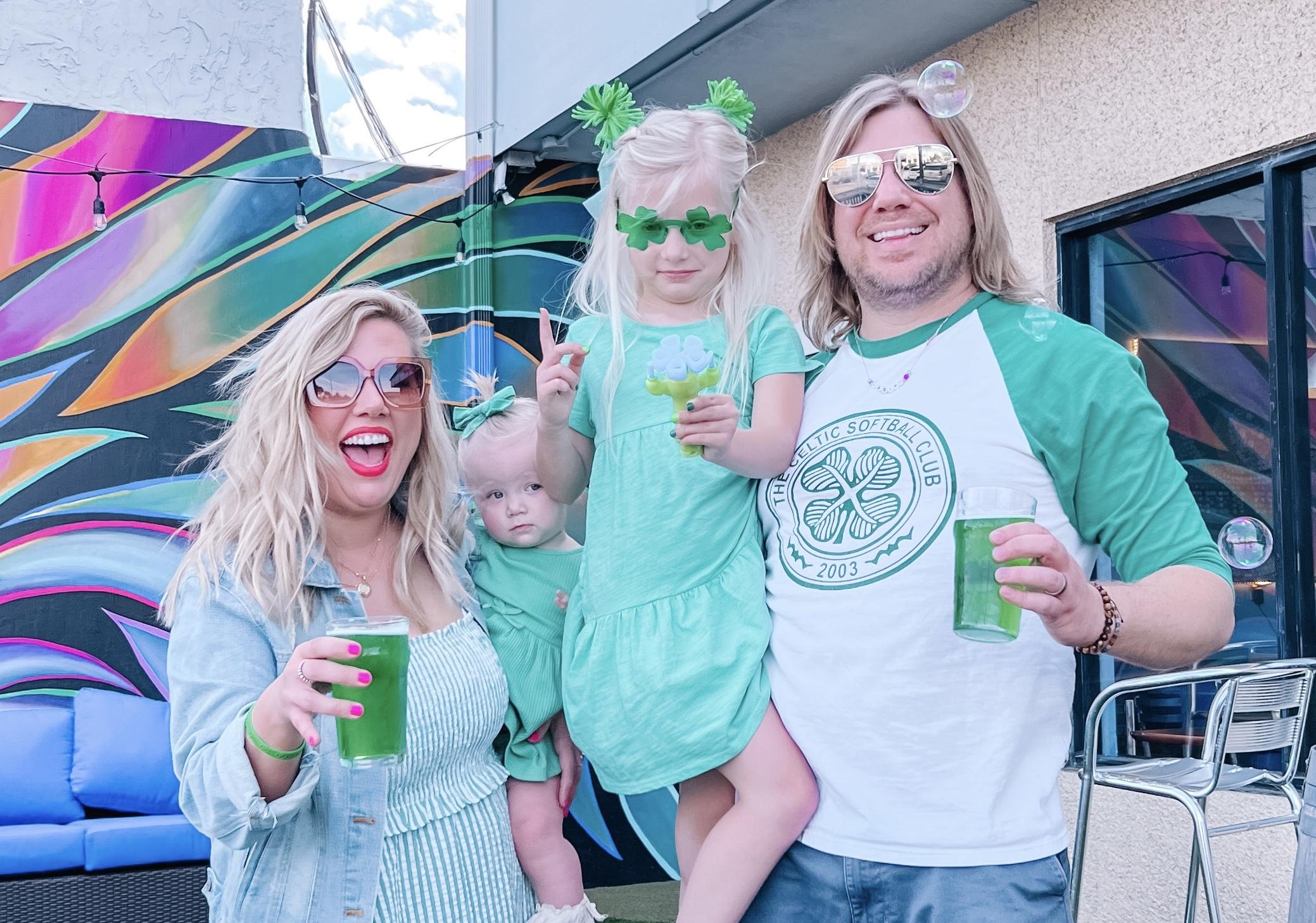 If you would have told 21-year-old me that I'd be here writing a blog post on family-friendly breweries (ew, beer) for a local mom's website, I would have laughed in your face. But alas, here we are and I'm pretty giddy about it!
After numbing my taste buds with good ole Natty Lite in college, I'm sure they (those poor, deprived taste buds) were ecstatic when I started dating my now husband, and he turned me on to craft beers. Trying new beer and discovering microbreweries sort of became a fun thing we did together, and is something that we continued throughout our relationship. Throw in one kid and then another five years later, and some of our "early day adventures" became far and few between. We do our best to still do a lot of things we enjoy… but with the kids, because woah, baby, sitters are not cheap these days (were they ever?).
Thankfully, Jacksonville is home to many wonderful family-friendly breweries! So if you're a beer-lover, too, with kids of your own, you've come to the right place. If you're not really into beer, I'm pretty certain all of them offer seltzer, wine, and non-alcoholic options as well, so you're still covered. There are a ton of breweries (so many good ones) in the Jacksonville area, but here's a list of my favorite family-friendly breweries.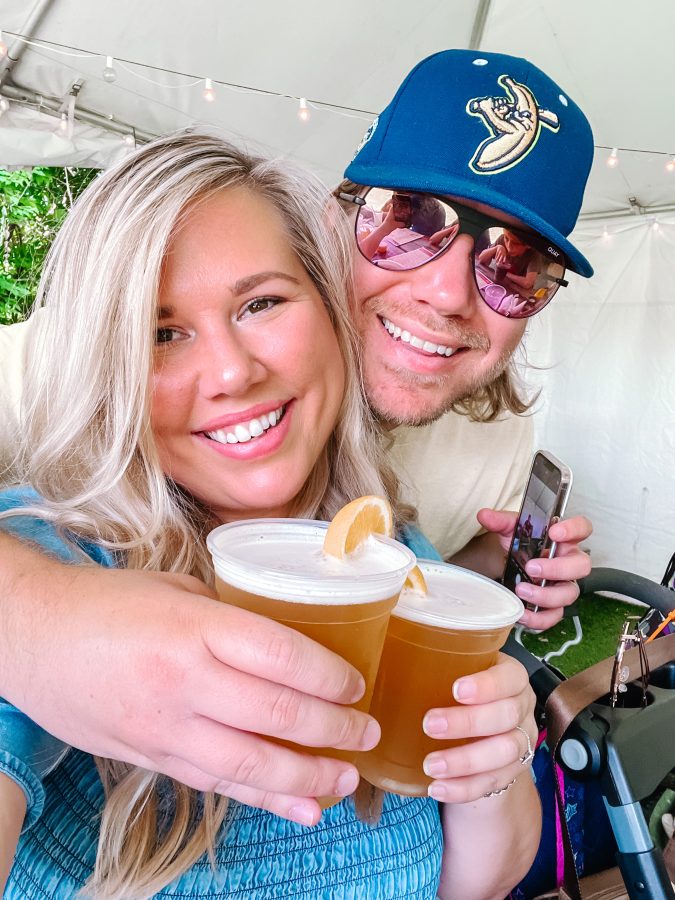 Note: Keep in mind these are breweries and may get a little rowdy as the day goes on, so I'd recommend heading out with the kiddos before the night crowds (if ya know what I mean), for those that aren't full-service restaurants.
Ink Factory Brewing (Jax Beach)
Ink Factory Brewing is a cool new addition to the beaches and has a great layout with a lot to offer. Tons of craft beer options to choose from (wine is available too if beer isn't your thing), and the staff is super friendly. In addition to bar seating, they also have a large game room with ample seating and a cozy little theater room where the live-stream shots of the ocean and the Jags on game days. PLUS they have a (delicious) full-service coffee and espresso bar that opens at 9 a.m. daily, so you can swing in for your caffeine fix in the morning, or grab one after a few too many cold ones.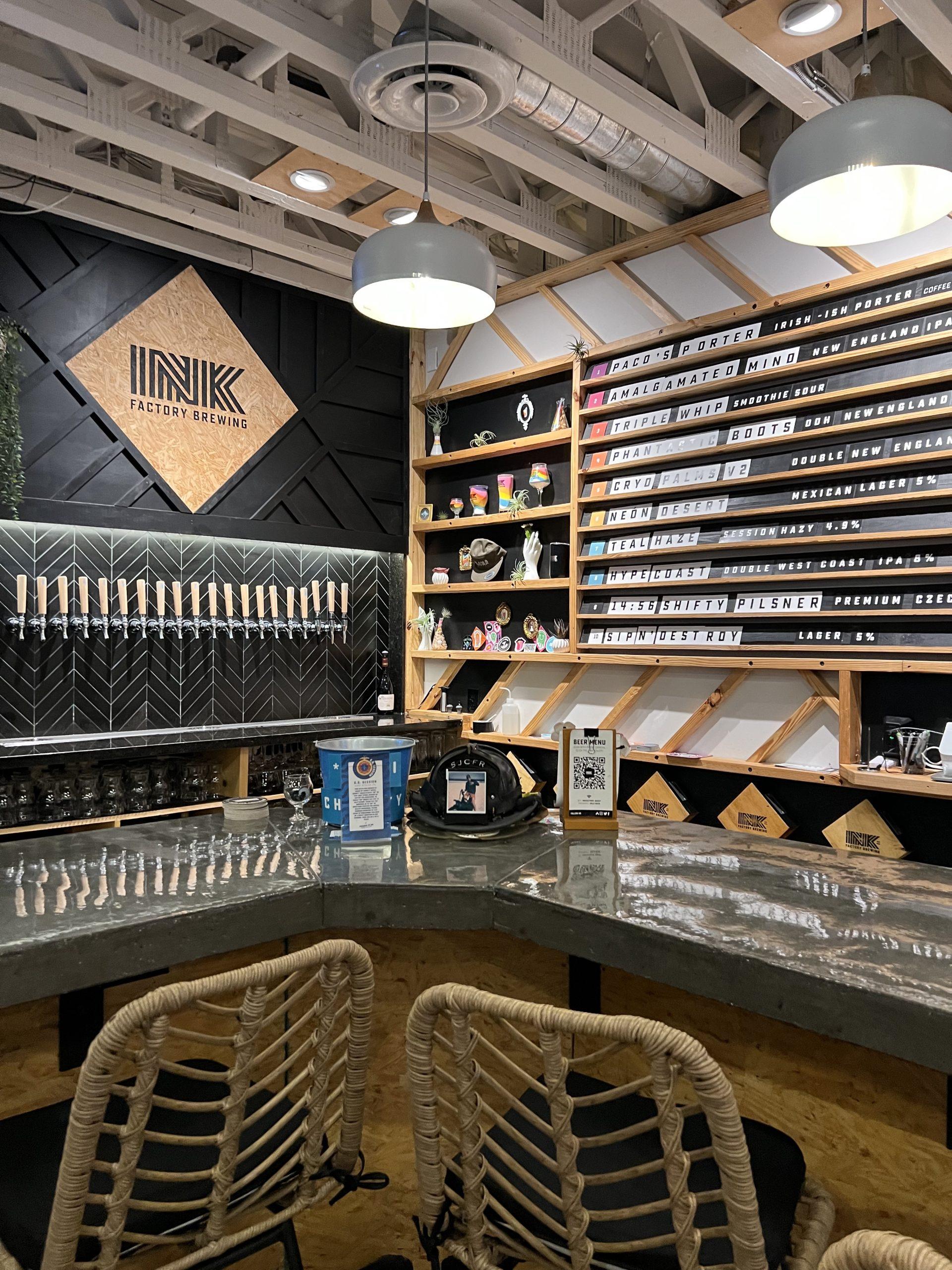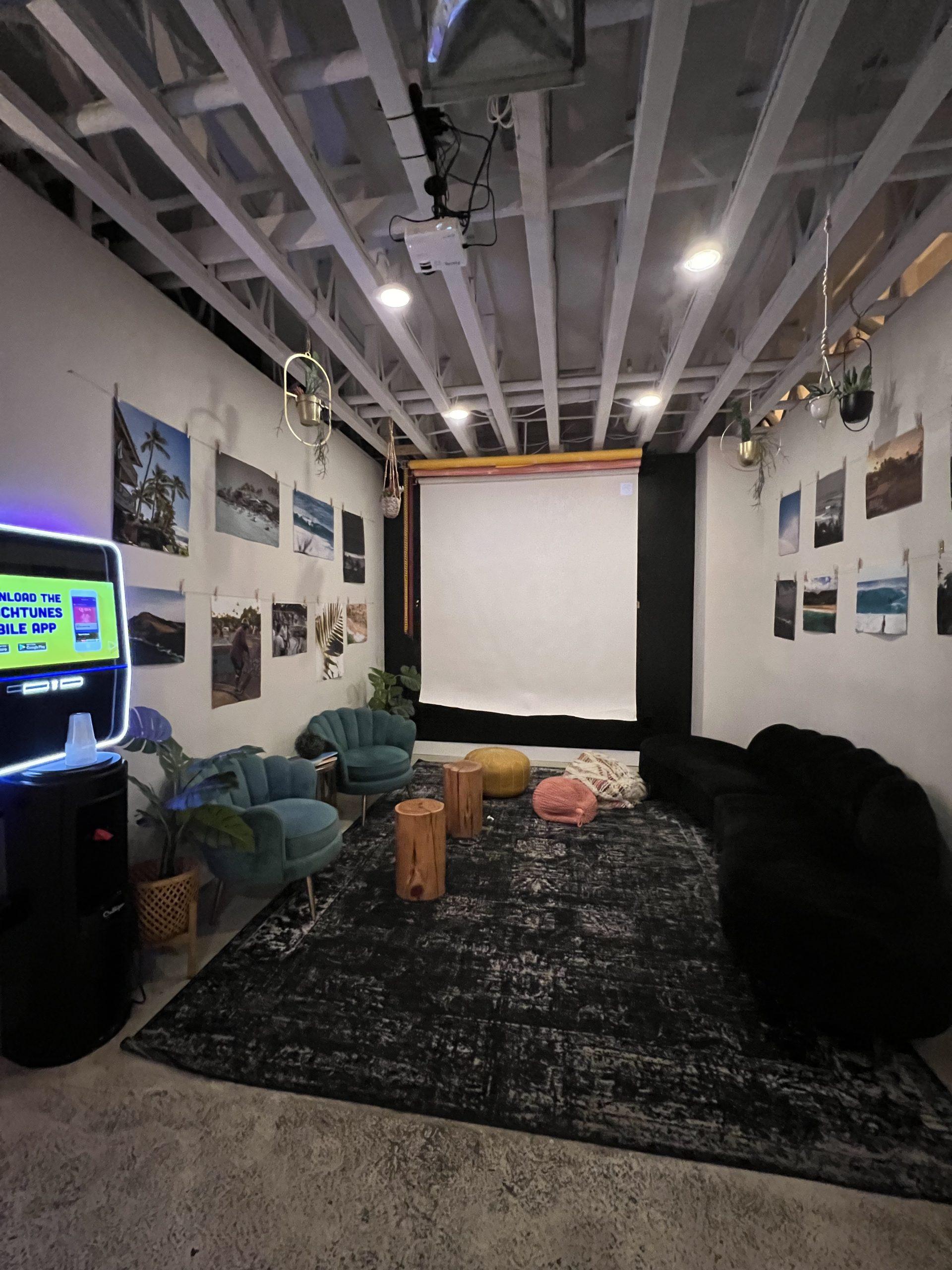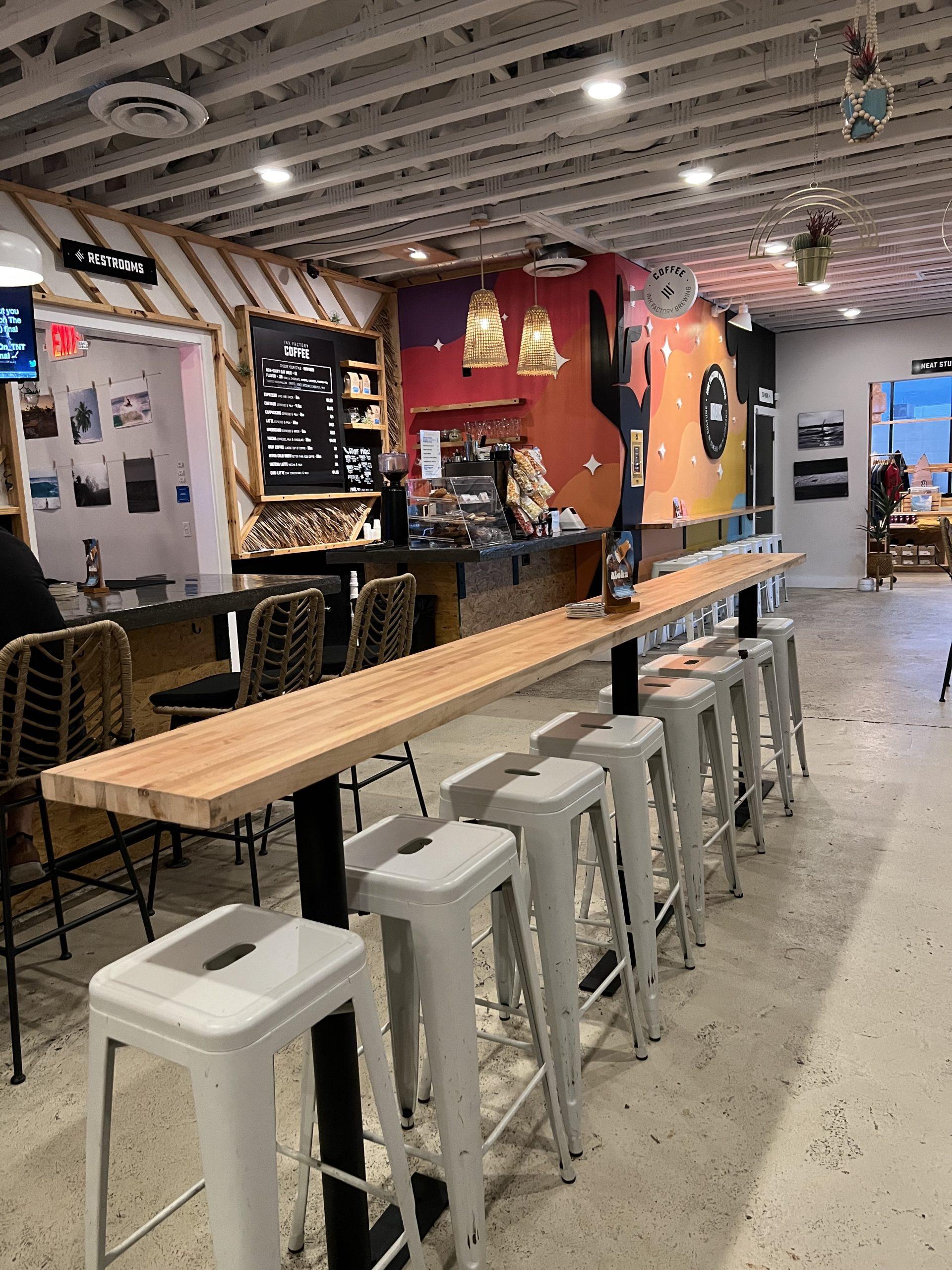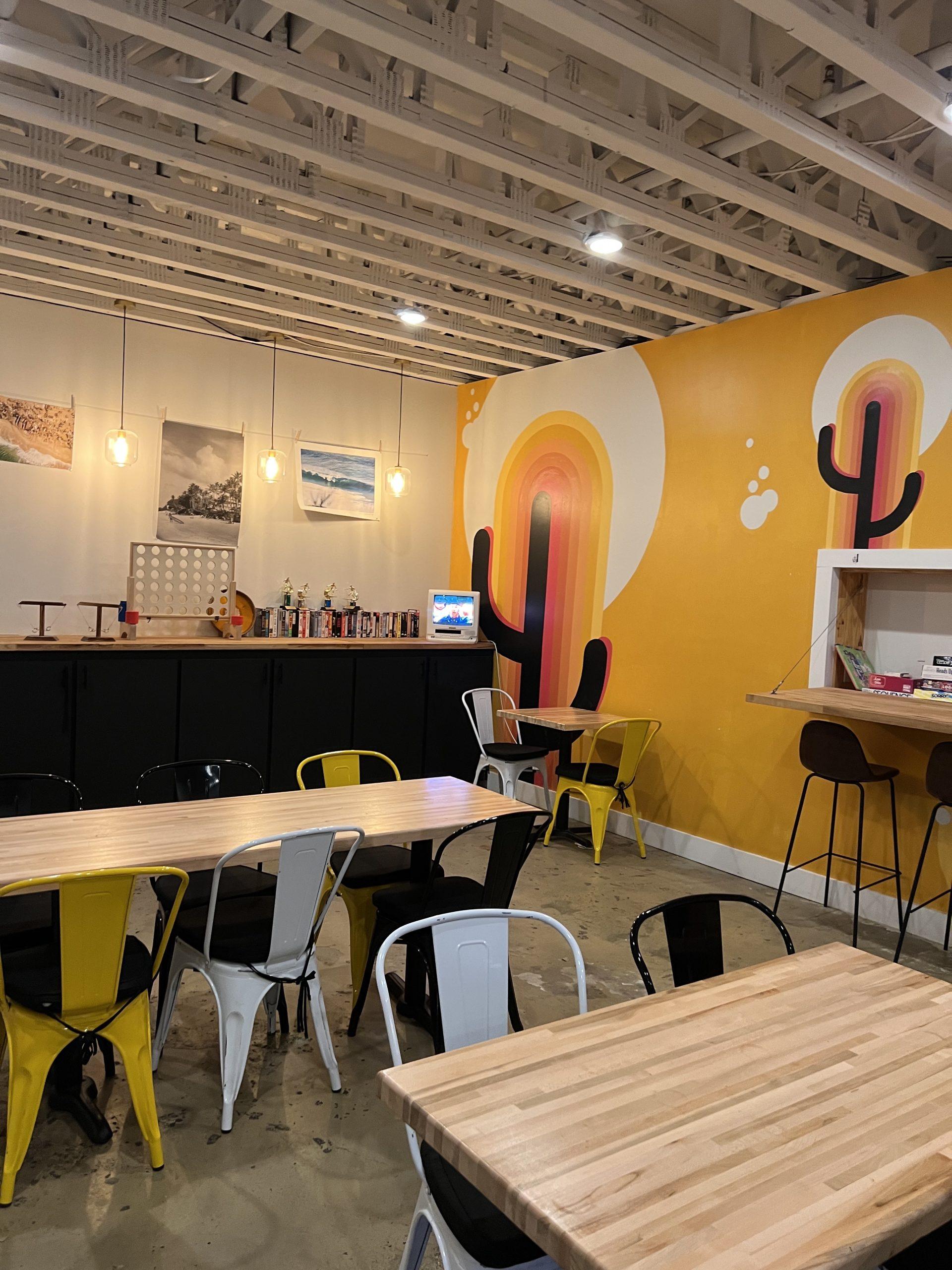 Wicked Barley (Baymeadows)
Probably one of Jax's best family-friendly breweries all around is Wicked Barley Brewing Company, in my opinion. Delicious locally-brewed beer, fantastic food (full-service restaurant), and they also have their own seltzer and mead on tap. The large menu offers something for everyone, and they even have a kids' menu. Seating is available in their spacious inside restaurant, outside on the covered patio, or at picnic-style tables on the lawn under tents. Lawn games are plentiful, or kids can play in the sand in the "beach" area while the grownups relax in Aidorandak chairs. Be sure to check their website or Facebook page to see what fun event is coming up next — always so many fun ones. Try some Left Leg Lager Cheese Curds and Wicked Wings paired with a Jeans in the Pool, Blood Drive, or a mead slush (you'll want to take some home with you, too!). We actually had our daughter's second birthday party here and it was awesome!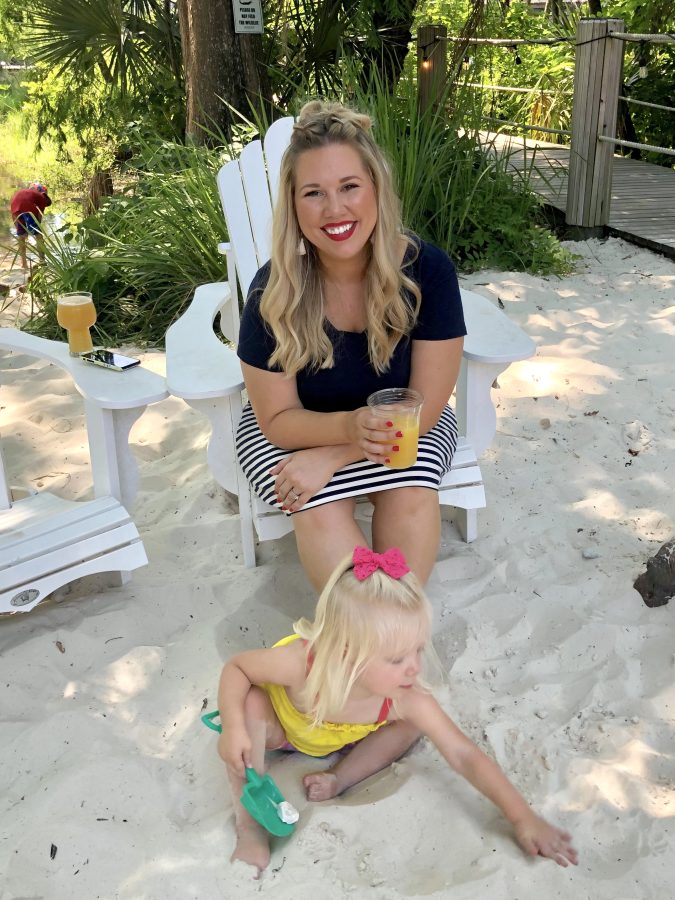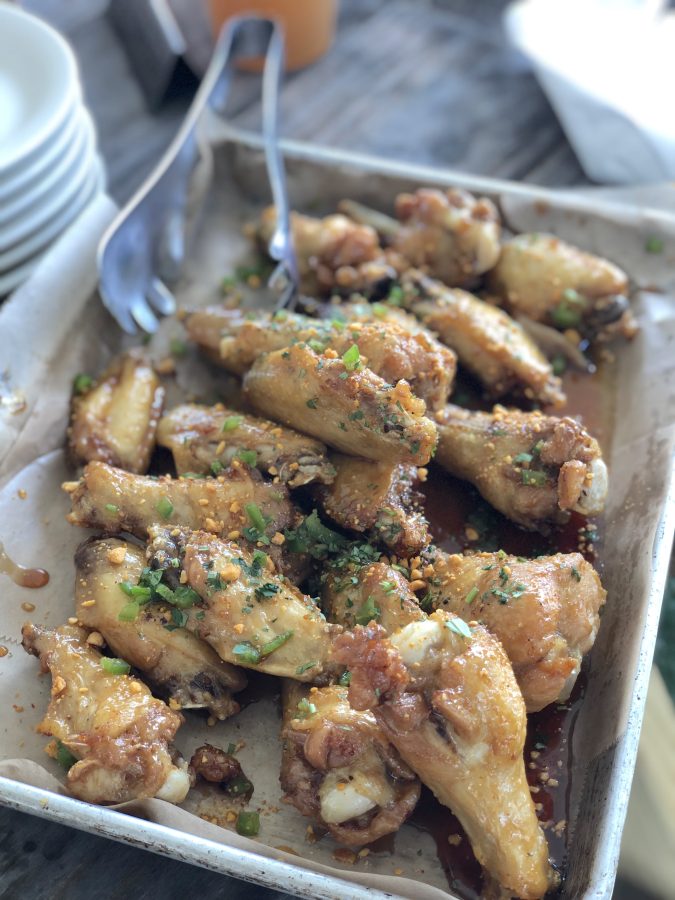 Engine 15 (Jax Beach)
Food and good beer at Engine 15. Can't go wrong! This brewpub offers great appetizers and German-inspired bites and has dozens of crafted beers on tap including their own and other guest taps from around the world. Plenty of indoor seating for families as well as outside tables on their patio. Pro tip: It's the perfect place to kill time while you're waiting for a table at Taco Lu a few feet away.
Intuition Ale Works (Downtown)
If you've attended any event downtown chances are you've seen the fun going on inside Intuition Ale Works from the garage-style doors open or the chatter from the rooftop. This is the perfect stop before or after a Shrimp or Jaguars game, or show at the arena. Downstairs offers seating, board games, a bar, and a walk-up-to-order style eatery with tasty food. The upstairs rooftop (accessible by stairs or elevator) has a second bard and tons of space for kids to be kids. Hard to beat a good beer with a beautiful view!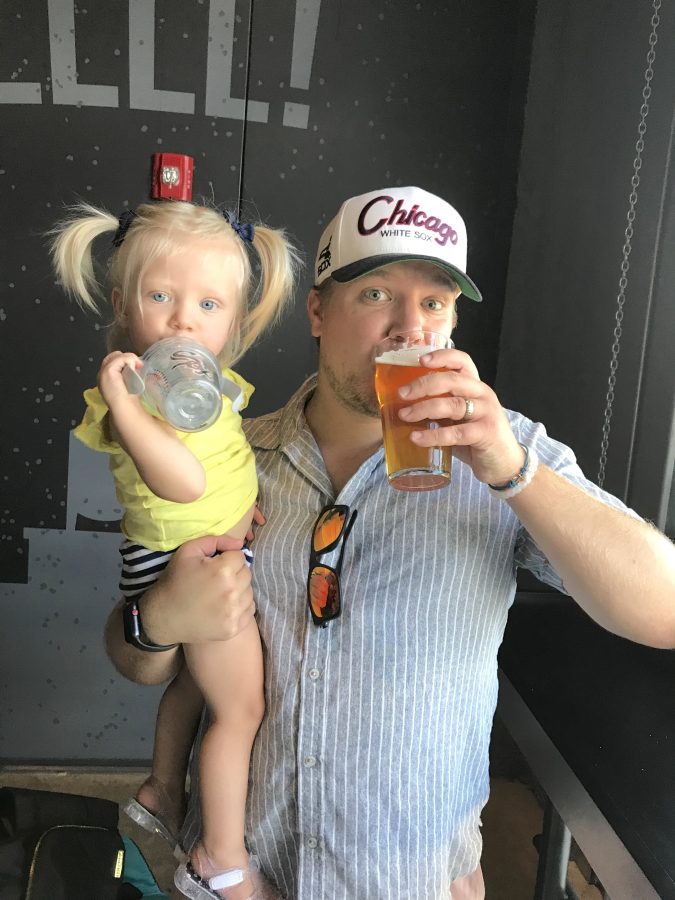 Southern Swells (Jax Beach)
Beer. Tacos. Dollar Tree. Southern Swells is sandwiched between Dollar Tree and a new taco joint (Talkin' Tacos, opening soon!), so take my advice: Stop in Dollar Tree and grab a few craft projects, games, or toys for the kids, and if you're hungry grab a few tacos to-go to take to the brewery, then head in and make yourself at home! They allow you to bring in food and your pup — gotta love a place that welcomes fur babies, too! You can often expect live music or a few local vendors popping up, and there's a small kid space in the corner with games and activities for the littles. Not to mention the beer is delicious!
Ardwolf Brewing (San Marco)
Ardwolf Brewing is a very underrated but really fantastic brewery! Maybe it's not underrated? Maybe it's just a well-known staple brewery in town that it doesn't need to be so frequently boasted because people already know how awesome it is? Either way, it has ample parking (in its own parking lot), a spacious outdoor space, a semi-private game and TV room, and really delicious beers. Also a cool place to watch Jags games, especially when they have their (teal) Jag Water on tap. Kiddos can enjoy the board games they offer or bring their own, and several places nearby offer delivery or are even within walking distance (including Tropical Smoothie, V Pizza and High Tide Burrito, which are always kid favorites).
Green Room (Jax Beach)
A Jax Beach local's staple, Green Room is super chill and casual with a spacious inside and outside patio. This microbrewery allows you to bring in food or have it delivered, or you can grab a delicious bite from the Mocha Street truck parked out front (the Hot Chick panini is crave-worthy). The foosball table is a favorite, and the bookshelf full of games has something for all ages. Delicious beers, good prices, and dog-friendly, too!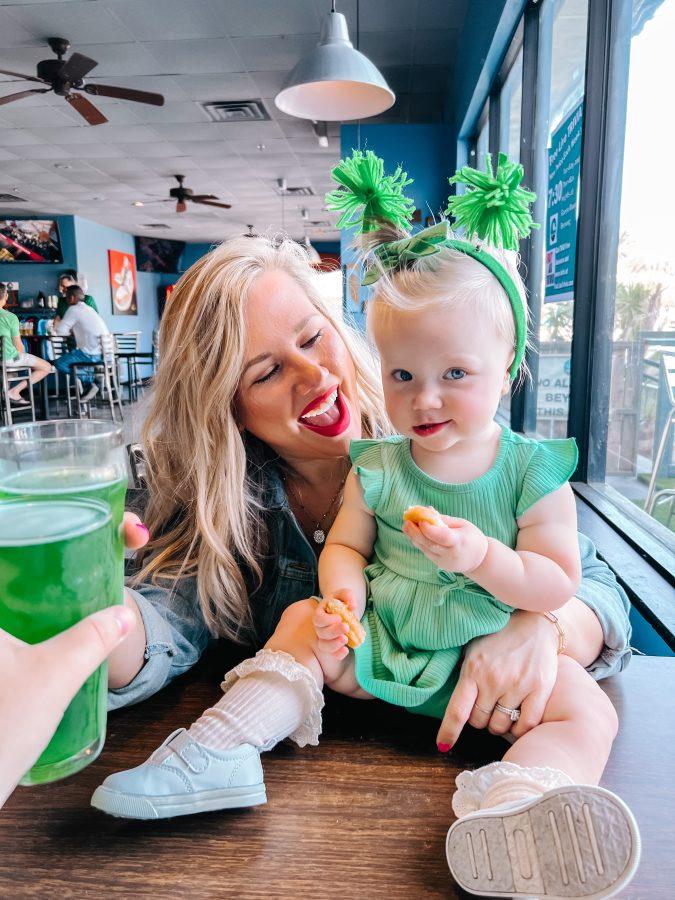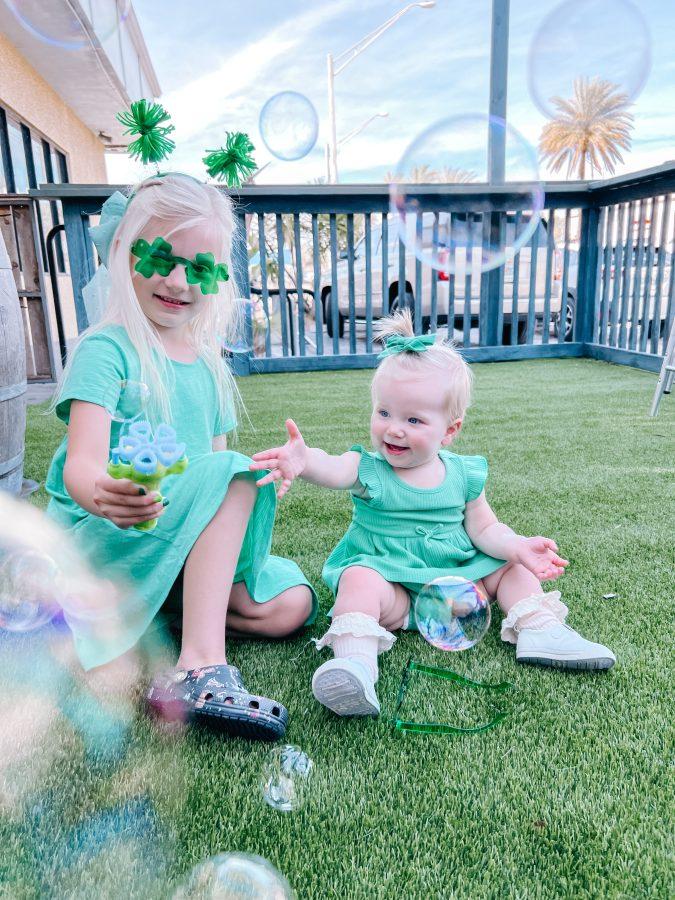 Legacy Ale Works (Durbin Crossing)
Enjoy Legacy Ale Works' house-made craft beer, guest craft brews and wine, and several non-alcoholic options in their warm, homey lounge or game area. And thanks to their newly opened kitchen (as of February 2023!), you can order tasty bar bites, vegan options, and kids' menu items. Bonus: Their pop-up markets, family fun days, and weekly live music in the dog-friendly courtyard can't be missed!
Reve Brewing (Atlantic Beach)
If you like beer and your kids like pizza, Reve Brewing is truly a gem when it comes to family-friendly breweries. The staff is always wonderful (Hi, Joey! If he's working you tell him Blakeley sent ya.), the micro-brews are always good, and the pain killer beer slushy is something you'll for sure want to go back for! Also, the pizza from Bone Pizza inside the taproom is probably one of my favorites in town. The space isn't super huge and there's only one long table for larger parties, so you can always order a pizza and walk next door to Grey Matter Distillery for a cocktail, board games, and tons of space for the kids to goof off.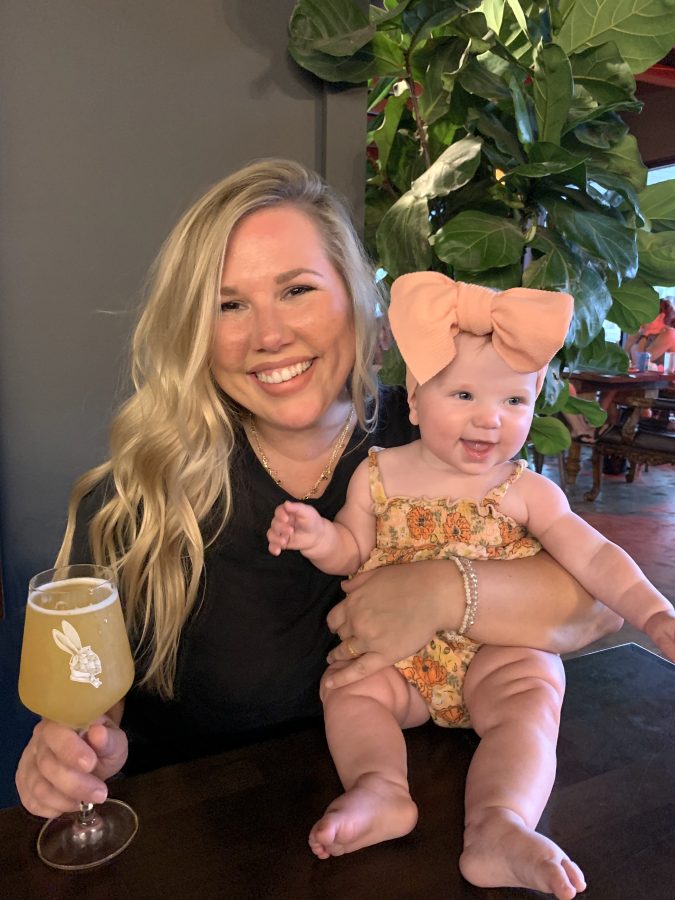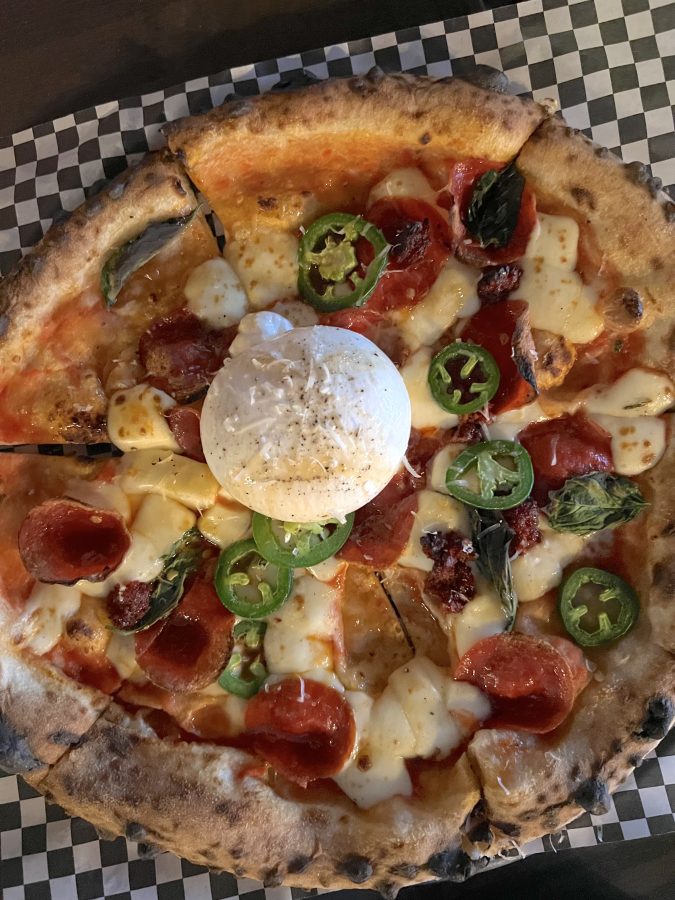 Tabula Rasa (Northside)
A family-owned and operated brewery, Tabula Rasa truly strives to offer a great experience for the entire crew. They have a huge green space in the back for running around, games, and puzzles inside, and they host several fun events for all ages throughout the year (like live music and family movie nights in the backyard). They offer a few snacks but allow you to bring in your own food or have it delivered. Their craft beers are unique (like the Corbett St. Cream Ale and Tiramisu Stout) and equally as delicious. Dogs are welcome, too! I mean, their website actually says, "A great beer is a flavor experience and is best enjoyed with family and friends. We've built our brewery and tap room with that in mind."
What's your favorite family-friendly brewery in town? What am I missing? Let me know, and I'll make it my own personal mission to visit more family-friendly breweries and update this list if need! CHEERS!