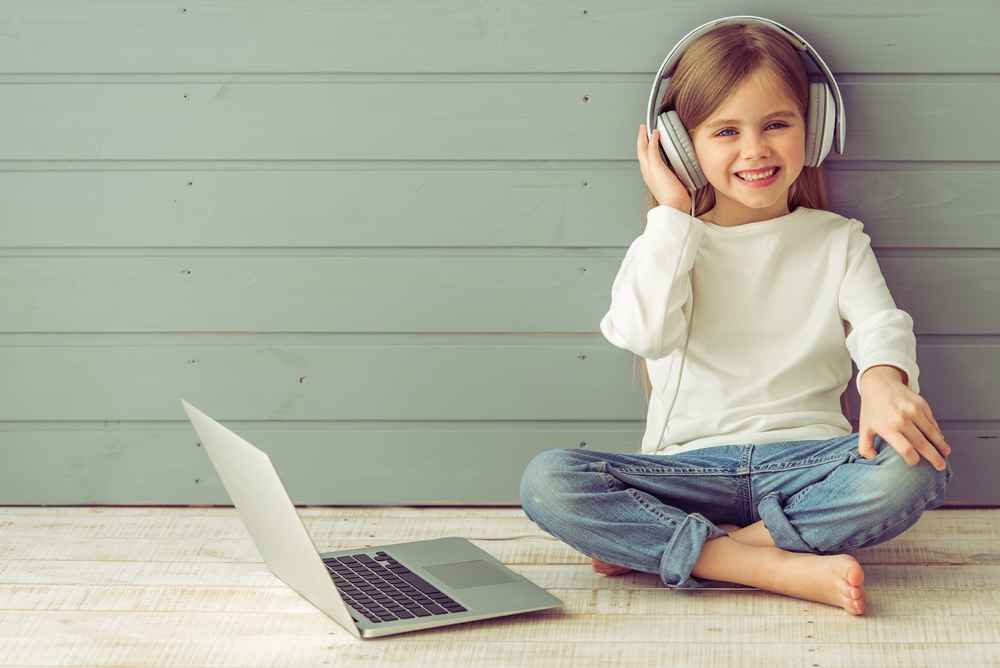 It's safe to say that we're all going a little stir crazy from being cooped up inside these days. Our kids have a neverending list of questions, and we're all trying to find things to do without really leaving the house. It's stressful, frustrating, and if you're anything like me, you're banging your head against the wall trying to figure out how to keep them entertained day after day. After all, the have-them-run-around-outside-for-as-long-as-possible routine can only work for so long, right?
But thankfully, there's some good news. As this thing drags out, more and more companies both large and small are coming up with amazing virtual experiences (most of which are free!) that can help keep your kids entertained — maybe if you're lucky, for 10 whole minutes!
Fun with Reading
Missing storytime with friends at the library? Luckily, there are several virtual options, including some from a few famous authors!
A few other fun options? There's Squiggle Park, Storyline Online, 12 Story Library, Operation Storytime, and Scribd. And while the Jacksonville Public Library may be closed, you can still check out tons of e-books there for your kids!
Virtual Art
Have little budding artists on your hands? Check out some of these art-centric online activities.
There are also tons of art museums around the world offering free virtual tours right now. These include The Louvre, the Vatican Museum, the British Museum, the Metropolitan Museum of Art, and many more! If your kids like music and theater, you can also take in a Broadway play from home.
At-Home Science Experiments
Calling all scientists and curious minds! The below ideas are chock full of virtual tours and science experiments.
Other fun science projects or virtual tours being offered for free include NASA, tours of the Smithsonian Museum of Natural History, the Museo Galileo, and the Museum of Science in Boston.
Working on Their Fitness
Keeping kids active helps keep the wiggles out, and without friends to run around with, they certainly need some way to get out all that pent up energy.
Other options include Beachbody Kids, Sworkit, Just Dance and many more!
Virtual Field Trips
Travel and explore without setting foot outside your house.
Zoo Fun
What little one doesn't love animals? Check out the animals in their natural habitats with live webcams and fun activities and projects courtesy of some of the nation's most popular zoos.
Other virtual zoo experiences are available at the Monterey Bay Aquarium, Smithsonian National Zoo, the National Aquarium in Baltimore, the Dallas Zoo, and the Shedd Aquarium.
Math Whiz Kids
Check out these math-related resources for kiddos who love numbers or simply need a little extra brushing up in the math department.
Support Local Businesses
It's important to support our local businesses, and many of them (including a few mentioned above) are offering a variety of virtual classes, projects, and resources to help keep your littles busy.
What fun virtual activities have you found online for your kids?