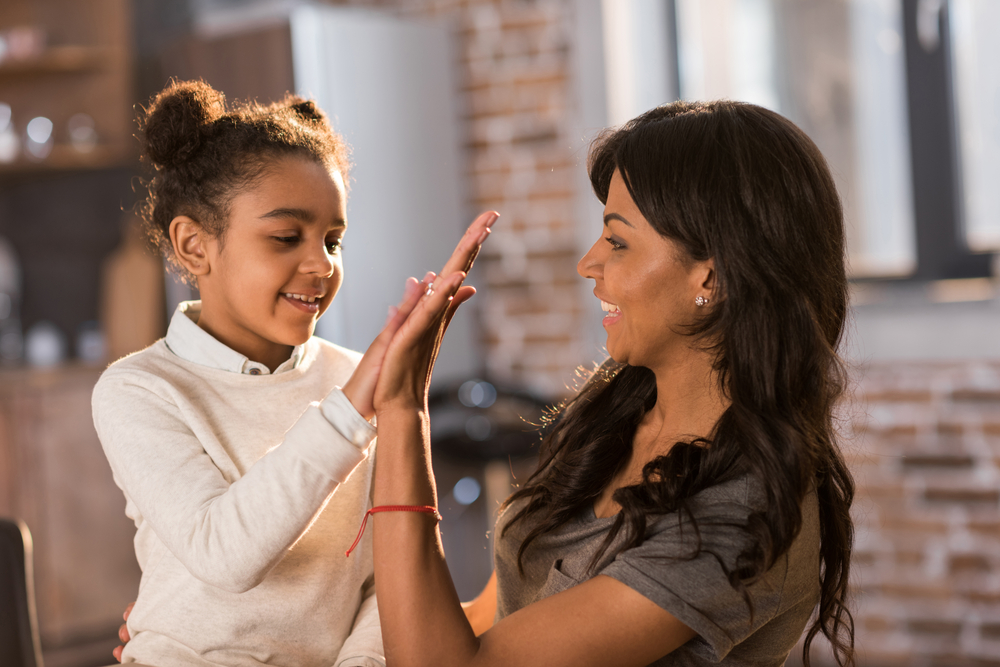 As a counselor, I am often approached by loving parents who are concerned with their child's behaviors. These behaviors may range from little ones dealing with tantrums and difficulty with social skills to teenagers who are struggling with stress, anxiety, and depression.
My favorite part of counseling is noticing the small shifts in behavior that let me know that a child's mindset is beginning to transform in positive ways. Yet, these small wins can go undetected by parents at times who just want issues and problems to be resolved.
So, listen to this… did you know that focusing and praising small wins is what actually motivates kids to make profound positive changes?
Like anything, making changes or doing things differently takes time. We develop our thoughts, feelings, and behaviors based on life events, family systems, and societal rules that have been in place since we were born.
Thus, it is not so easy to give up or even adjust to the coping strategies that we have learned to survive in our world. I get very concerned if I see kids progressing too quickly, as this could be a sign that they are engaging in unsustainable behaviors.
So, the secret is to notice the small wins.
If your kid usually tantrums for 30 minutes but the next few tantrums are 15 to 20 minutes… that's a small win. Congratulate them on being able to self-regulate faster than usual.
If your kid is failing a subject but brings the grade up to a "D," don't just focus on the fact that a "D" is still a low grade. Congratulate your child on getting the grade up to a passing score.
If your kid usually gives up on the first try of something new but later makes 3–4 attempts before stomping off in frustration and anger… praise these efforts.
Why? You are helping your kids build their tolerance for change. Change can be stressful! We need to reward our kids along the journey vs. just putting all of our attention on wanting the end results.
Think about it… even when the "big change" finally comes, there will still always be room for further improvement. Change is a never-ending process.
So, reward the small wins.
Recognize the decrease in that tantrum because this may motivate your kiddo to continue to work on self-regulation. Eventually, that tantrum could whittle down to a mere huff and puff of frustration.
Congratulate your child on raising a grade from an "F" to a "D" because this can encourage your kiddo to start striving for the "C" — and possibly higher grades in the future.
Praise your kid who still gives up but is engaging in more attempts to show effort because this will encourage your child to eventually keep going until competence is developed to master that new skill.
How will you start recognizing the small wins of your child?
About the Author
Erica Whitfield is a Licensed Mental Health Counselor and
Certified Therapeutic Art Life Coach who has a Masters in Counseling Psychology and over 10 years of experience working with children and adolescents. She is the Founder of Positive Development, LLC, a counseling practice for youth located in Jacksonville, Florida. Erica combines expressive therapies using art, music, physical movement and writing, with evidenced-based therapeutic modalities such as CBT, solution-focused and positive psychology approaches to help children and adolescents process past trauma, transition during difficult life adjustments, form healthier relationships, perform better in school and work through self-harming behaviors. She specializes in providing strengths-based counseling and has helped hundreds of youth unleash their capabilities, transform obstacles into opportunities and find healthy ways to express their energy and creativity.