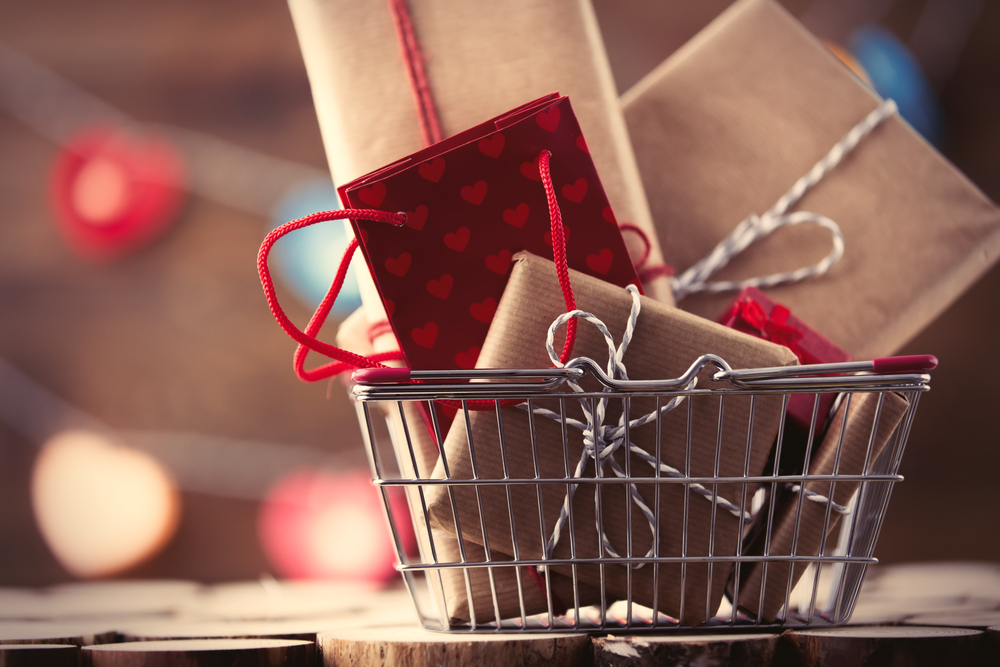 Valentine's Day is kind of a big deal! At least, it is for kids. Between the DIY Valentine's cards made for their classmates and friends to their personalized Valentine's shoebox, they definitely deserve a little something of their own for all their effort.
I personally love making gift baskets for the kids filled with their favorites. I skip the stuffed animals (because we already have so many) and opt-in for treats, knick-knacks, or useful items that go beyond one use. Stuck on what to get? These Valentine's Day gifts for kids from both national and local retailers will totally make them feel the love!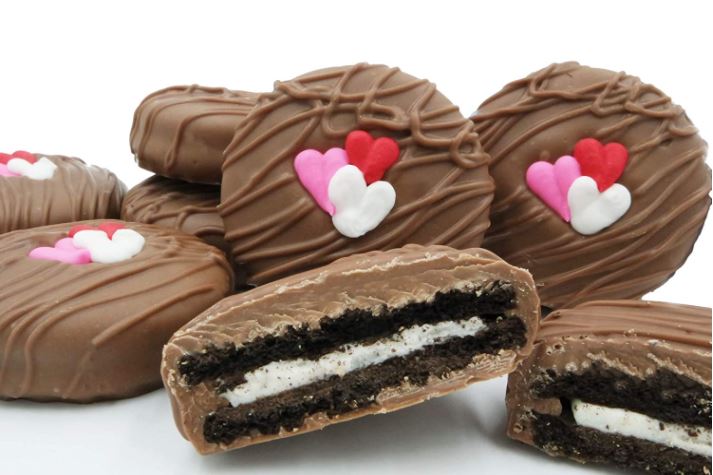 Chocolate-Covered OREO Cookies: Nothing quite says love like an ooey-gooey OREO! Many local bakeries can do these types of cookies, and they're delicious. Peterbrooke Chocolatier, $10 for 6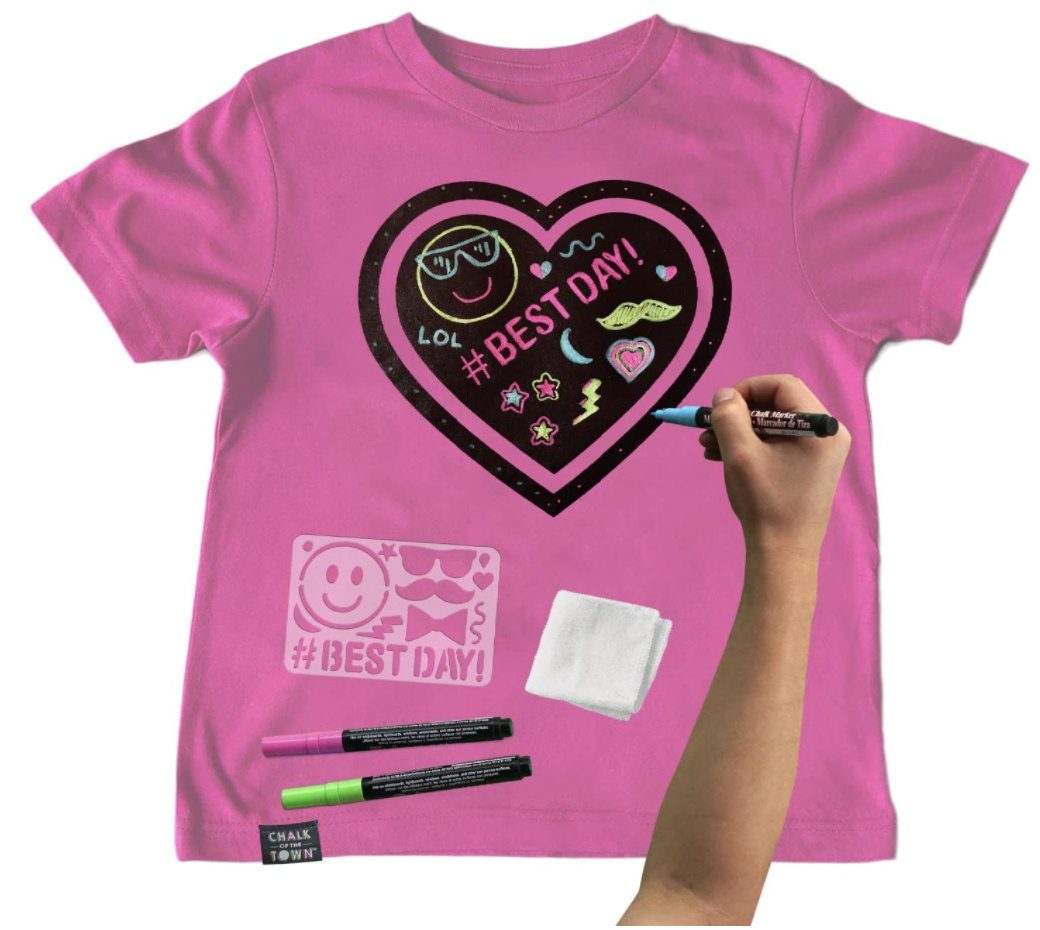 Chalk of the Town Chalkboard T-Shirt Kit: Creativity for the win! This shirt comes in a variety of colors and includes additional items such as markers and a stencil. Amazon, $30

Klee Nail Polish: This non-toxic, water-based nail polish for kids and tweens is quick-drying, odor-free, and peelable. No nail polish remover needed. Bonus: Bay & Bee will hand-deliver it (or an array of other toys) just in time for Valentine's Day! Bay & Bee, $9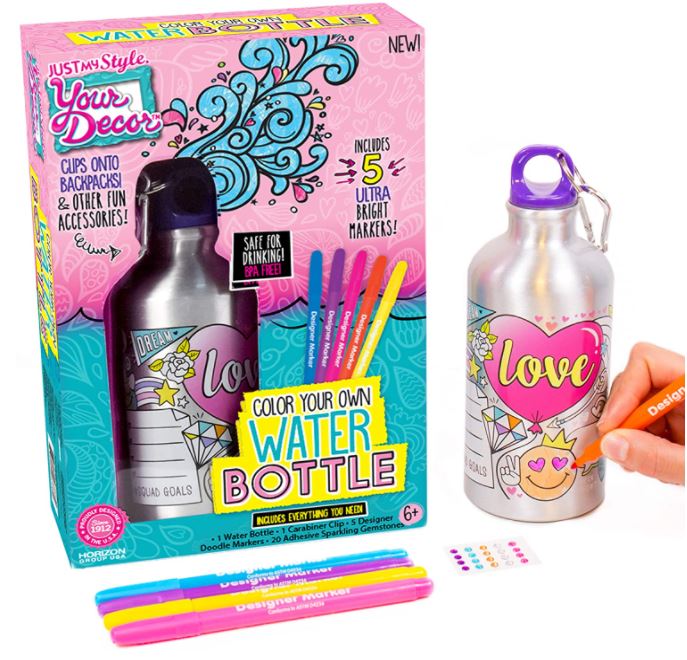 Just My Style Color Your Own Water Bottle: It's the water bottle that they will probably still forget at school, but at least it will be personalized and fun! Amazon, $10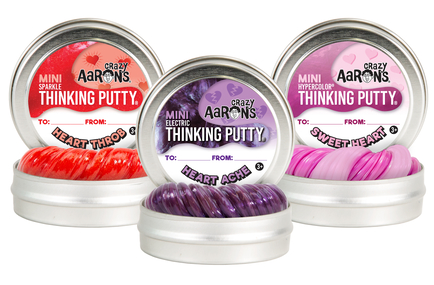 Crazy Aaron's Valentine's Day Thinking Putty: This stretchy, bendy, breakable putty is so simple and so much fun to play with! (It's also great for building hand strength and keeping fidgety hands busy during school time.) Grab it at Villa Villekulla in Fernandina Beach, or have them deliver it locally just in time for Valentine's Day! Villa Villekulla Neighborhood Toy Store, $4 each
Do Not Disturb Gaming Socks: Have a gamer in your life? These funny and novelty socks will be the perfect fit! Amazon, $9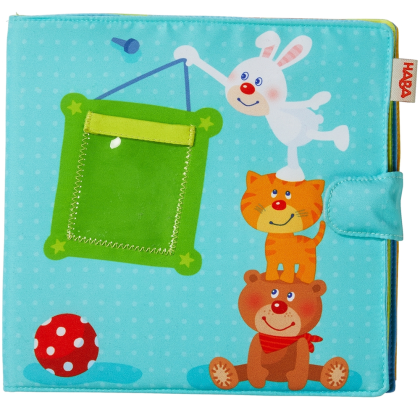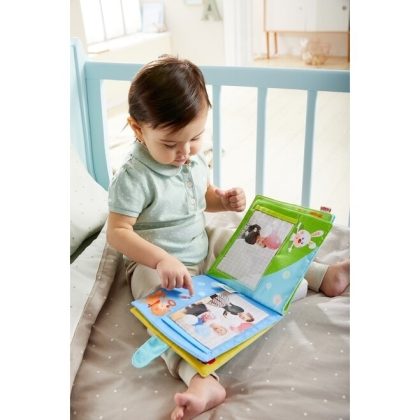 Haba Baby Photo Album: For the babies, check out the most adorable photo album, perfect for the tiniest hands. Bay & Bee has it locally, or get it delivered right to your door! Bay & Bee, $20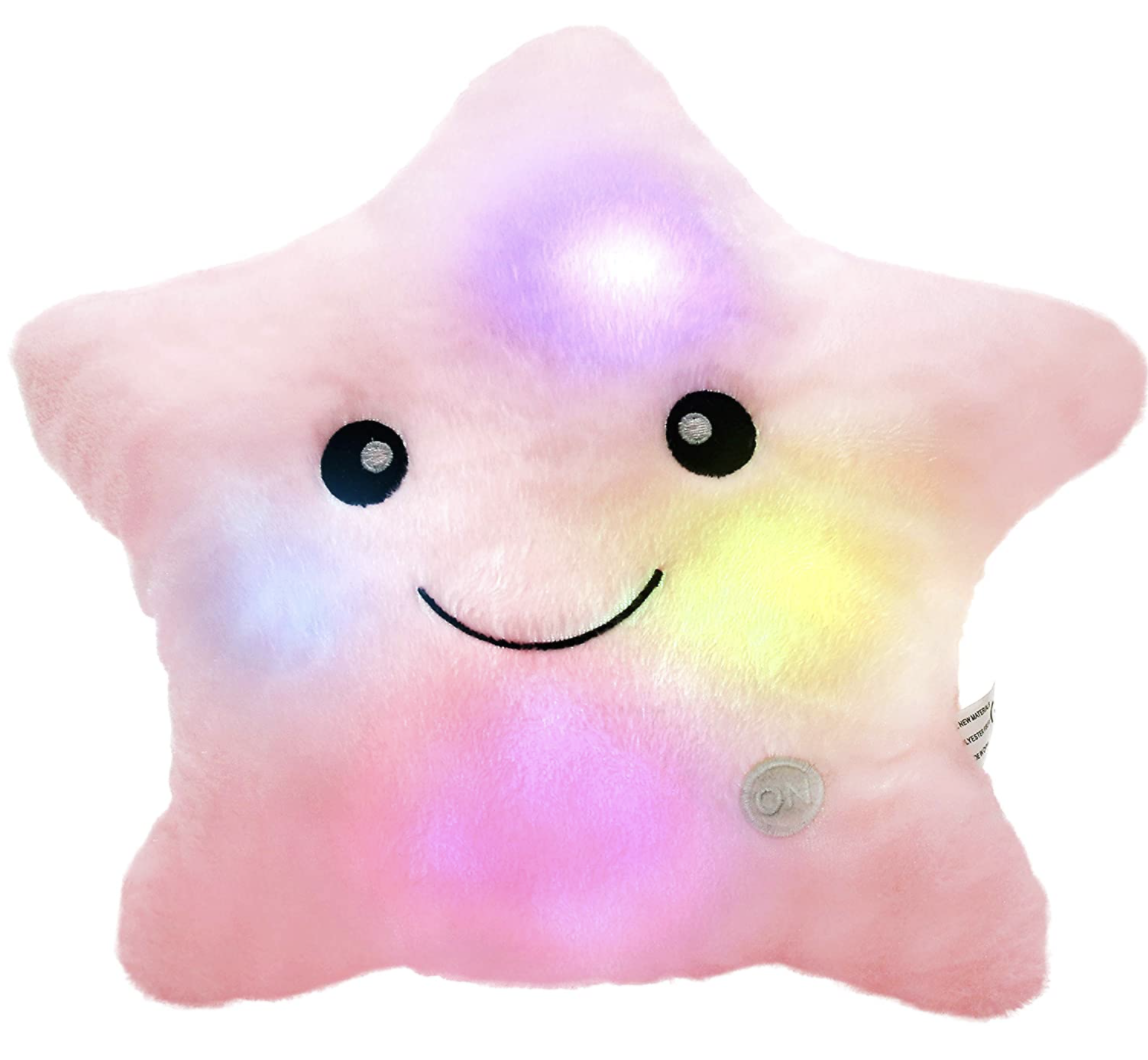 Twinkle Star Glowing LED Night Light Pillow: I know I mentioned earlier how I feel about stuffed animals, but that doesn't mean they can't make a great Valentine's gift for the little ones. This adorable pillow lights up and has multiple colors to choose from! Amazon, $22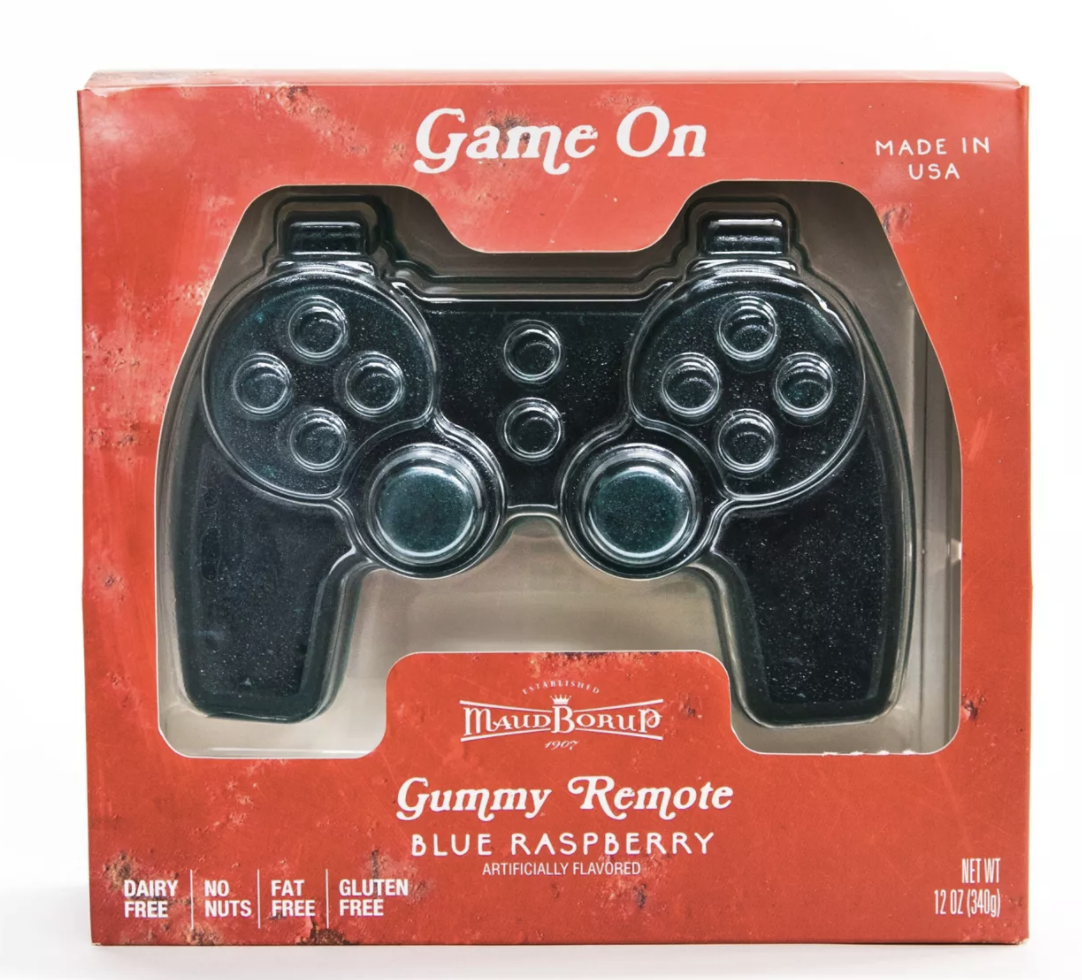 Gummy Game Controller: Sugar rush alert! This 12 oz. gummy candy controller goes hand-in-hand with a Valentine's Day gift. I'm sure any kid would be up for that challenge to finish this all in one sitting (not a chance) or keep it on display. Target, $10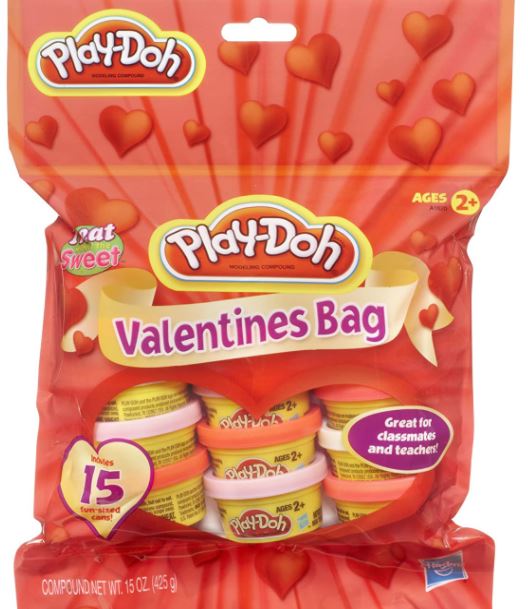 Play-Doh Valentines Bag: Play-Doh in our household has to be in a designated area because we have had one too many oopsies with it, but it is always so fun to play with! This is perfect for any little Play-Doh lovers. Amazon, $22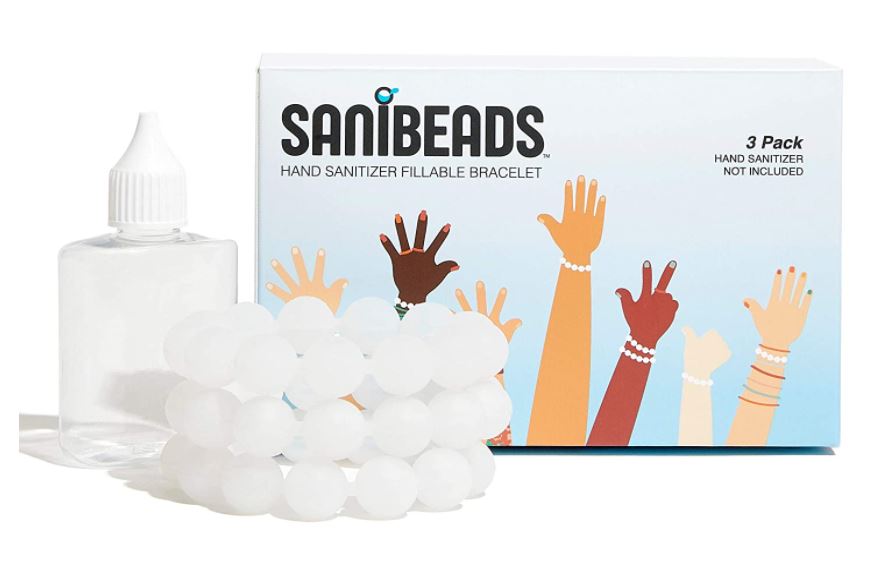 Wearable Refillable Hand Sanitizer Beaded Silicone Bracelets: Crazy or genius… that this type of thing exists? This is a fun and unique way for kids to remember to keep their hands clean on the go! Comes in a three-pack and includes the sanitizer bottle that you use to refill the bracelet beads. Amazon, $15
The Gift of Imagination and Creativity: Staying in? Make the most of it by having a family Valentine's Day! Make a Valentine-themed breakfast, build a fort and pop in a movie, or gather everyone's favorites and have a board game extravaganza! The ideas are endless to make some fun at home. Priceless
Gift Cards: Or, you can skip the gift baskets and little extras, and give the gift of an experience at their favorite local dessert spot, retailer, or play space by purchasing a gift card! Or add it as a bonus to the gift baskets — the choice is yours. Here are a few of our favorite local spots, many of which offer gift cards!
What do you do to celebrate Valentine's Day with your family?
*This post contains a few affiliate links.