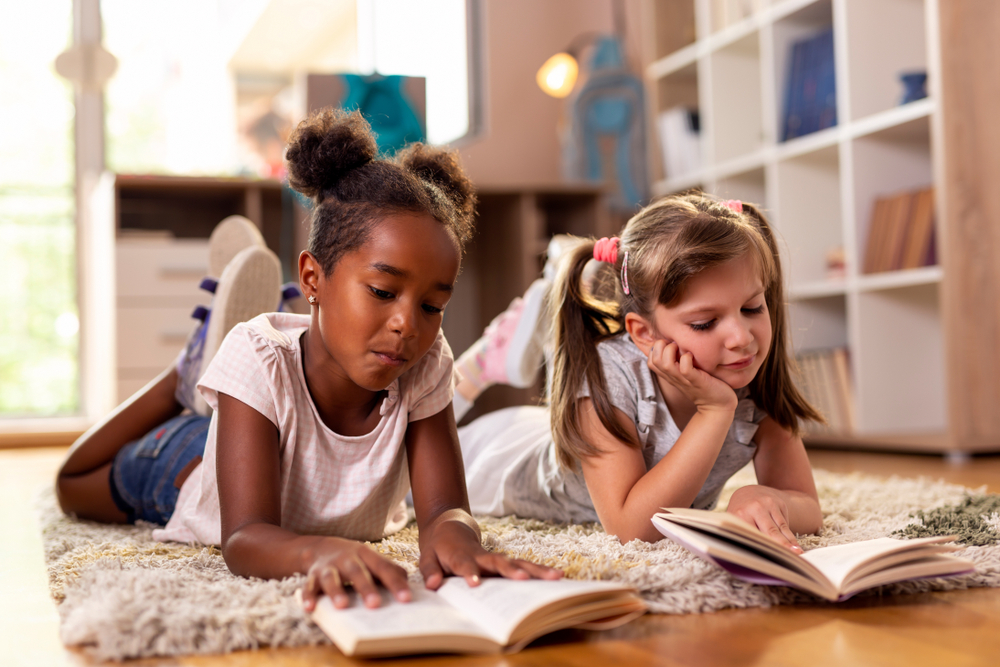 It's so important (even for babies!) to see people who look different than them. But beyond just seeing, it is equally important for children who represent the majority race in their society to learn that people with black and brown skin can also be in starring roles and positions of power, such as authors, doctors, teachers, lawyers, and so on.
Through sharing books, television, and movies that celebrate kids of all colors, cultures, nationalities, religions, and abilities, you can help foster racial acceptance — and acceptance in general — with your child. Use the resources below* to help create an open dialogue and safe place for you and your child(ren) to discuss race.
Books on Racial Acceptance
Dream Big, Little One by Vashti Harrison (ages birth–3) This book features 18 phenomenal black women in American history and teaches even the littlest readers that they can do something big and amazing, too, inspiring the next generation. (Amazon)
An ABC of Equality by Chana Ginelle Ewing (ages birth–5) From A to Z, this book helps celebrate differences, helps children ask more questions, shares acts of kindness, and helps facilitate learning to better understand the world. The book establishes that all people have the right to be treated fairly, no matter who they are, what they look like, or where they come from. (Amazon)
Ten Little Finger and Ten Little Toes by Mem Fox (age birth and up) This is a great rhyming book that celebrates baby fingers, baby toes, and the joy babies bring to everyone throughout the world. (Amazon)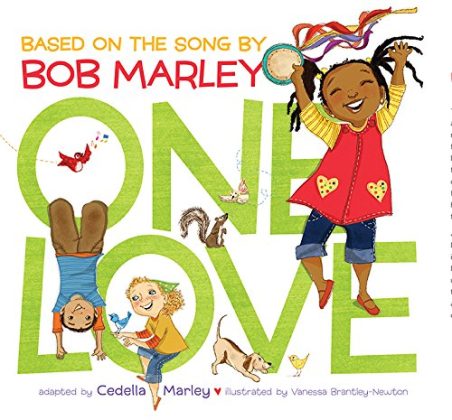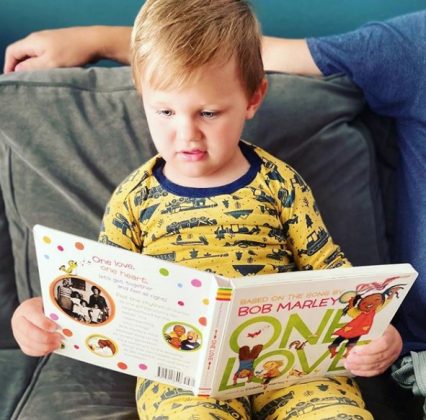 One Love by Cedella Marley (ages 3–5) One Love is based on Bob Marley's song of the same name and was written by his daughter, Cedella. Filled with catchy phrases and vibrant photos, this board book features children of all backgrounds and ethnicities getting along and having fun. Cedella also wrote another book with a similar message to help teach children how to counter injustice called Get Up, Stand Up, based on a different Bob Marley song. (Amazon)
Last Stop on Market Street by Matt de la Peña (ages 3–5) This book shows differences in the world around us while traveling through a busy city on a bus highlighting the unique perspective only a grandparent and grandchild can share. (Amazon)
A is for Activist by Innosanto Nagara (ages 3–7) A unique ABC that discusses activism, environmental justice, civil rights, LGBTQ rights, and literally everything else that activists believe in and fight for. (Amazon)
We're Different, We're the Same by Bobbi Kates (ages 3–7) A book to teach us that we may all look different on the outside — but it's important to remember that we are all alike on the inside as we all have the same needs, desires, and feelings. (Amazon)
The Skin I'm In by Pat Thomas ( ages 4–7) This book discusses racial discrimination and encourages kids to accept and be comfortable with differences of skin color among their friends and within themselves. (Amazon)
Let's Talk About Race by Julius Lester (ages 4–8) The author shares his own story while helping children learn, grow, discuss differences, and what makes us special. (Amazon)
All Are Welcome by Alexandra Penfold (ages 4–8) A book about a school where diversity and inclusion are celebrated and young children have a place, have a space, are loved and appreciated and accepted with opened arms no matter what. (Amazon)
We March by Shane W. Evans (ages 4–8) A book that tells the story of the African-American civil rights movement that took place on August 28, 1963, when thousands of people gathered in our nation's capital to participate in the March on Washington where Martin Luther King Jr. delivered his historic "I Have a Dream" speech, advocating racial harmony. (Amazon)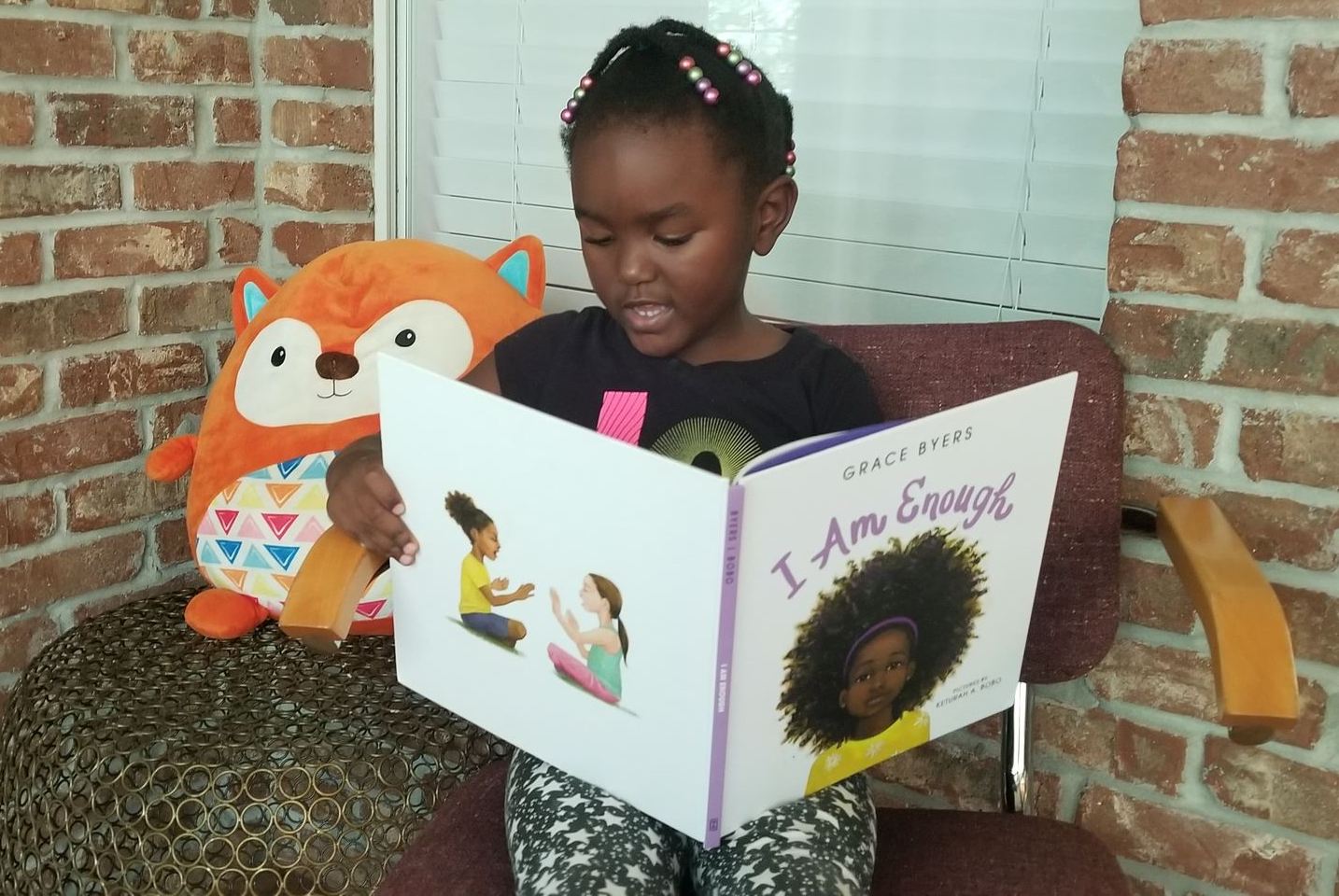 I Am Enough by Grace Byers (ages 4–8) A perfect book to set the tone for positive affirmation as it demonstrates loving who you are, respecting others, and the importance of being kind to one another. Simply put, "We are all here for a purpose. We are more than enough. We just need to believe it." (Amazon)
The Princess and the Pea by Rachel Isadora (ages 4–8) This diverse princess story is sure to appeal to princess-lovers of all ethnicities and backgrounds. (Amazon)
The Skin You Live In by Michael Tyle (ages 4–8) A book of social acceptance,
friendship, self-esteem, and diversity for young readers. It features illustrations of children's activities across all cultures, such as swimming in the ocean, hugging, catching butterflies, and eating birthday cake. (Amazon)
The Color of Us by Karen Katz (ages 4–8) A book where 7-year-old Lena learns that brown comes in many different shades and celebrates the differences and similarities that connect all people. (Amazon)
I Walk With Vanessa by Kerascoet (ages 4–8) Inspired on actual events, this book tells the story of one girl who inspires a community to stand up to bullying. This book explores the feelings of helplessness and anger that arise after seeing a classmate being bullied, as the authors convey the idea that you can be an ally without having to say a word. (Amazon)
The Other Side by Jacqueline Woodson (ages 5–8) A story of the friendship of a black girl named Clover and a white girl named Anna during segregation. Despite Clover being told it isn't safe to cross the fence that segregates their African-American side of town from the white side where Anna lives, the two girls get around their parents' rules by sitting on top of the fence together. (Amazon)
The Youngest Marcher by Cynthia Levinson (ages 5–10) In this picture book, you meet the youngest known child (9-year-old Audrey Faye Hendricks) to be arrested for a civil rights protest in Birmingham, Alabama, 1963, showing readers that you're never too little to make a difference. (Amazon)
Separate is Never Equal by Duncan Tonatiuh (ages 6–9) The story of Sylvia Mendez and her parents helping end school segregation in California, almost 10 years before Brown vs. Board of Education. (Amazon)
Can I Touch Your Hair? by Irene Latham & Charles Waters (ages 8–12) This is a great book of poems based on different perspectives of everyday things such as hobbies, family dinners, and of course, hair like the title suggests. In hopes to promote thoughts and conversation, this book shares the perspective of both authors — Irene who is white, and Charles who is black. (Amazon)
Look What Brown Can Do by T. Marie Harris (ages 8–12) This book helps children understand that big things can be achieved by people of all shades of brown. (Amazon)
Not My Idea: A Book About Whiteness by Anastasia Higginbotham (ages 8–12) This is an eye-opening picture book that explores racism and racial justice. (Amazon)
Ghost Boys by Jewell Parker Rhodes (ages 10 and up) A heart-wrenching and powerful story about a black boy killed by a police officer. (Amazon)
TV Shows on Racial Acceptance (Ages 2 and Up)
Esme and Roy (HBO, Hulu, PBS Kids) An animated series from the makers of Sesame Street, Esme and Roy use the power of play to help toddler monsters overcome big challenges and work through familiar situations, helping them learn how to manage emotions with simple mindfulness practices.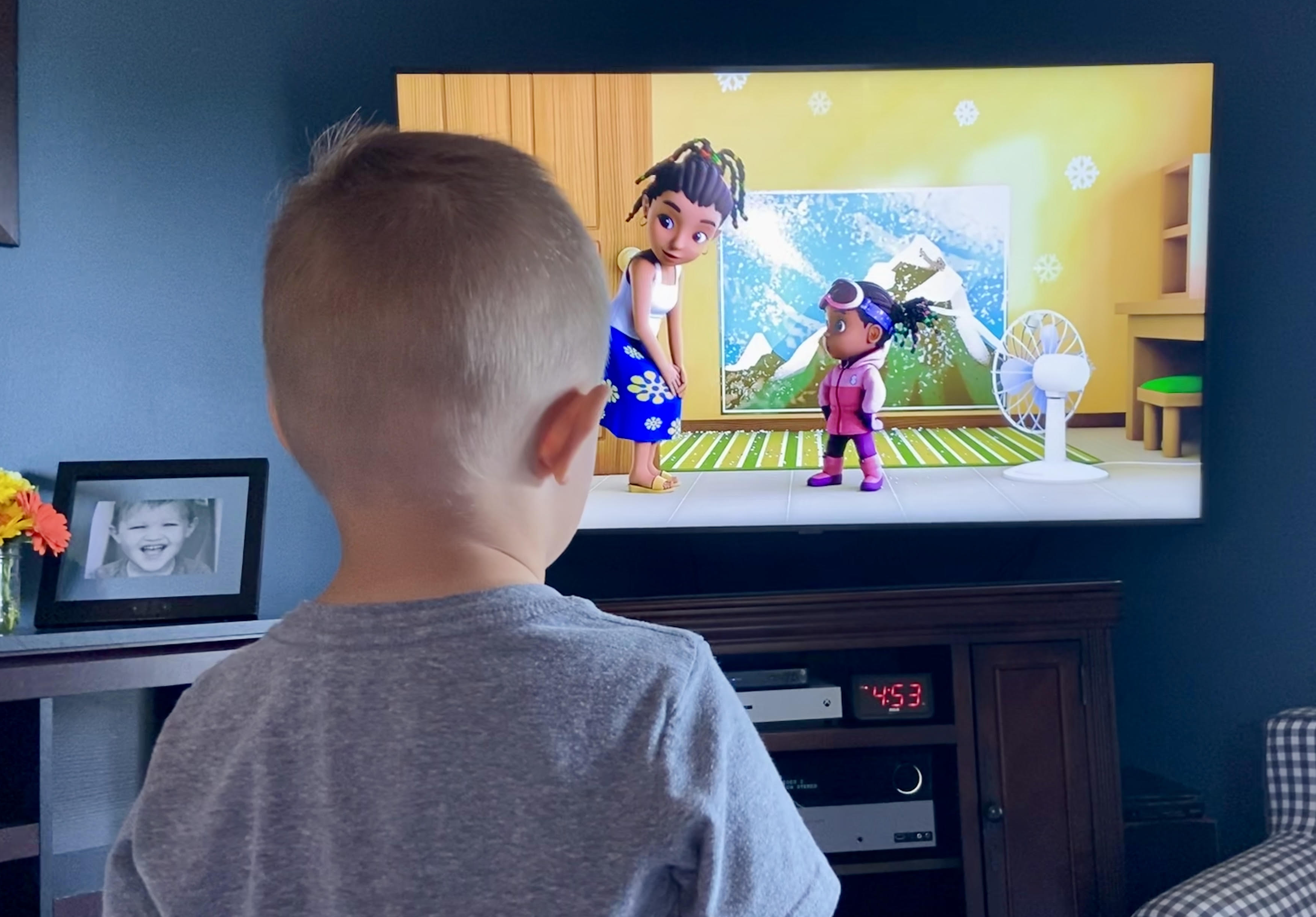 Super Wings (Amazon, Netflix) This animated show discovers the world's cultural diversity, as well as geographically, as the characters fly by plane all over the world.
Nella and the Princess Knight (Nick Jr.) A young princess who is also a knight in shining armor — she is an excellent role model for younger kids and helps solve problems for herself and others.
Reba to the Rescue(KweliTV and YouTube) This show features a pint-sized African-American princess with a cape and an afro. Her mission is to help young viewers learn and help love others.
Sesame Street (PBS) This classic show continues to celebrate diversity and differences.
3rd and Bird (Disney) Colorful bird characters teach cooperation, caring, and respect and the bird community celebrates diversity cooperation.
Bubble Guppies (Nickelodeon) This popular tot show teaches social lessons about friendship, responsibility, and solving problems with diverse characters.
Nina's World (Amazon, Hulu) A show that celebrates multiculturalism within their Latino family while English, Spanish, and American Sign Language is used. Overall themes include solving problems and embracing new experiences
Doc McStuffins (Disney, Hulu) Perfect for preschoolers, this animated series provides great messages about caring for others, problem-solving, and imagination. Bonus, it helps normalizes going to the doctor!
Dinosaur Train (Amazon, AppleTV, DirectTV) This series teaches kids about science and diversity.
TV Shows on Racial Acceptance (Ages 5 and Up)
Bino and Fino (Amazon) When a dynamic brother and sister duo take on their daily adventure, surrounded by African music, art, and culture, it makes for the perfect educational experience.
MoTown Magic (Netflix) With the classic sounds of Motown, imaginative boy Ben transforms his city by bringing colorful street art to life with a magic paintbrush. This series is complete with themes of creativity, family ties, individuality, and self-confidence.
Mouk (Amazon) Animal characters help promote cultural and geographical diversity as they experience new people, countries, and cultures with respect and kindness.
Mira, Royal Detective (Disney) An animated series where a young girl helps people within her Indian community by solving mysteries and working together as a team.
Molly of Denali (Amazon, DirectTV, AppleTV, PBS Kids) An animated series that features an Alaskan Native girl who learns about the indigenous experience through travels and meets new people along the way.
The Bravest Knight (Hulu) An animated series about a young girl who is learning from her adoptive dads how to become a knight. The themes included are courage, compassion, kindness, inclusion, and thoughtfulness.
Elena of Avalor (Disney, DirectTV, AppleTV) An animated series with a Latin-inspired princess who is an excellent role model. Themes of friendship, family relationships, respecting others, honesty, fairness, and kindness are explored.
Craig of the Creek (Amazon, DirectTV, AppleTV, Vudu) An animated series in a nature area within a neighborhood where kids love to hang out and find camaraderie and loyalty among their peers. Themes of creativity, adventure, joy, self-discovery, and individuality are established.
The Deep (Netflix) Family-focused animated series perfect for those who love adventure and sea creatures. Working together, solving problems, and finding strength in those who love you, along with the importance of protecting wildlife are the main themes.
SciGirls (Amazon, AppleTV, Hoopla, Vudu) A ground-breaking educational series that shows girls that they can do anything they want including engineering and technology, traditionally male-dominated fields. Conflict resolution, teamwork, respect of differences, and mathematics, plus scientific principles applied to real-life scenarios are introduced.
Movies on Racial Acceptance (All Ages)
Grab the popcorn! The following movies are worth exploring and watching with your littles during a family movie night.
March On! The Day My Brother Martin Changed the World (ages 4 and up)
Dancing in the Light: The Janet Collins Story (ages 5 and up)
Garrett's Gift (ages 5 and up)
The Journey of Henry Box Brown (ages 5 and up)
Our Friend, Martin (ages 8 and up)
Becoming (Netflix) (ages 9 and up)
And the Children Shall Lead (ages 9 and up)
A Ballerina's Tale (ages 9 and up)
Remember the Titans (ages 10 and up)
Hidden Figures (ages 10 and up)
Zion (ages 10 and up)
Bobby Kennedy for President (Netflix) (ages 12 and up)
All American (ages 13 and up)
Let It Fall: Los Angeles 1982-1992 (Amazon, Netflix) (ages 13 and up)
Malcom X (Amazon) (ages 13 and up)
Miss Virginia (Amazon, Netflix) (13 and up)
* This post contains some affiliate links. In addition to the convenience of Amazon, ordering items from a Black-owned business is another step in the right direction in an effort to advance diversity.
What are some of your favorite resources for exploring diversity and fostering racial love and acceptance?