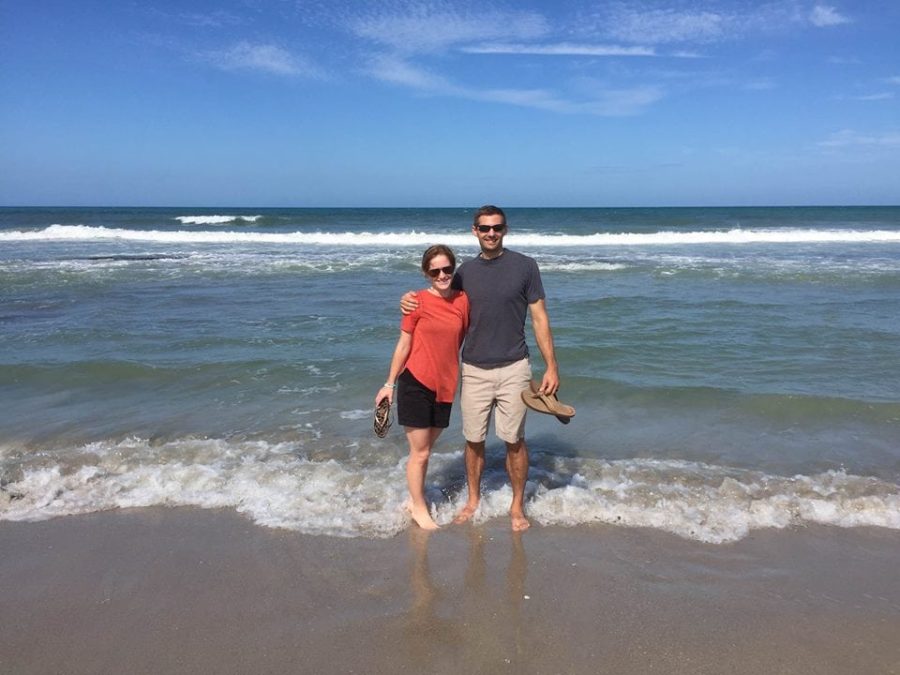 Although my sister, Kristin and I both love holidays, she has a really funny way of celebrating Breast Cancer Awareness month. On October 1, 2015, her doctors called and confirmed – yes – it was ductal carcinoma, stage 2. As for family history, this was not the first news of breast cancer. My mother and both grandmothers, plus several others, had survived or died from the disease.
After talking with my sister frequently through her mastectomy and treatments it became very apparent to me that 1 – I needed to do anything I could to avoid this for myself and 2 – I was probably next. My super supportive husband Logan agreed immediately so I set out on my journey of prevention.
I knew that I wanted to stop the cycle, but I had no idea where to start. I found myself Googling really simple terms like breast cancer in family and how to know when to get a preventative mastectomy and my searches always seemed to come up short.
After finding the Breast Hill Center, part of the Baptist MD Anderson Cancer Center, I started to find some clarity. A genetic counselor conducted the 21 Breast/Ovarian Cancer Panel on me just by taking simple bloodwork. After a few meetings and a review of the findings, my mom and I were declared variant for a gene called NBN.
The kicker for a woman like me who needs answers? There was no answer. NBN was a new, understudied gene and was not something to worry about, like BRCA for example. The genetic counselor's exact words were: this should probably be fine but we don't really know what NBN is yet. And a variance simply means I don't definitely have the gene but I also could possibly have the gene. It was enough to cause a head spin.
The point is this: I did not have the BRCA gene. My sister did not have the BRCA gene. My mom did not have the BRCA gene. And although they didn't test, I'd have to bet that my grandmothers, great aunt and great uncle did not have the BRCA gene, either. But yet – they all still got breast cancer and I still felt the need to prevent it.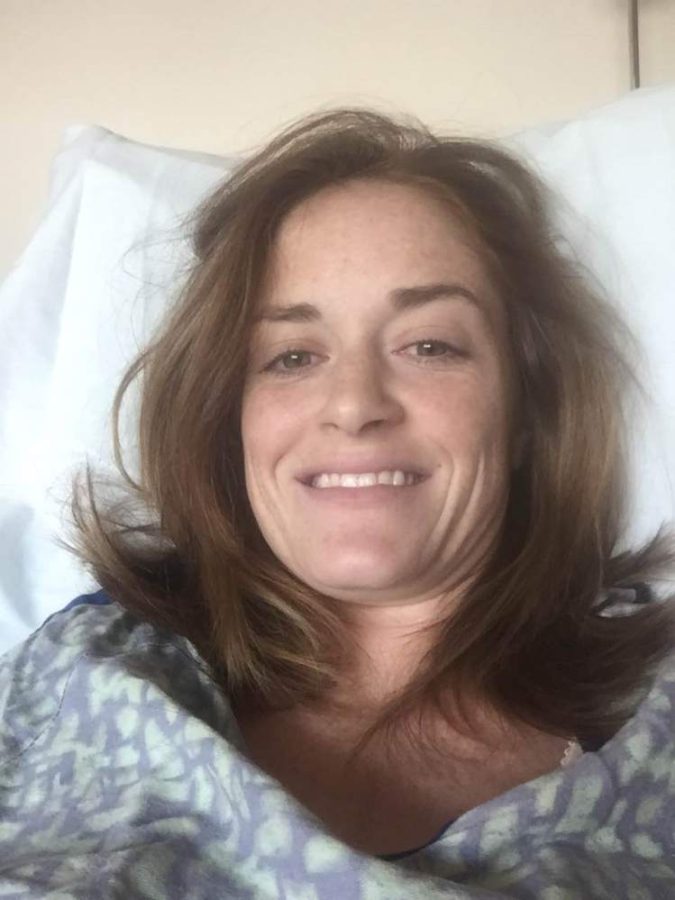 I chose to have a prophylatic, double mastectomy on September 19, 2016, based solely on my extensive family history. Nothing else. Twelve days later, I already feel more laid back about my future with my boys.
I urge everyone, female, and male, to become familiar with your family histories of diseases like cancer. You may not have an obvious red flag on your health report card like the letters BRCA to tell you that you may have a future problem.
And if you find that the genetic makeup of breast cancer in your family is prevalent, surround yourselves with support. Without family, friends, Trinity Fitness prayer warriors and the dear friends made through my local mom's group, The Real Housemoms of Nocatee, I would not have been able to heal – both physically and emotionally.
Breast wishes!