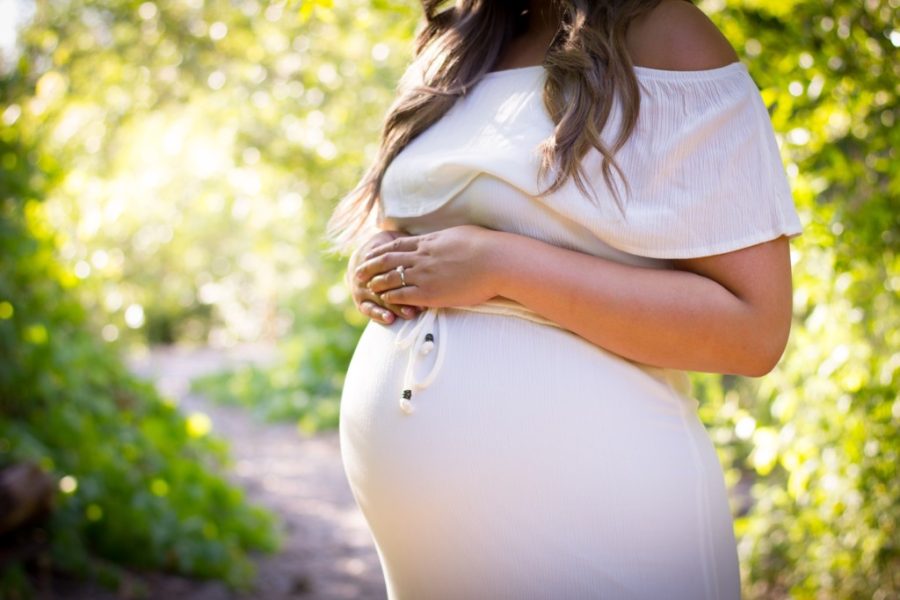 I've dreamt of being pregnant ever since I was a little girl putting baby dolls under my shirt. Being a mother is just always something I've felt in my bones. So when we finally got that positive pregnancy test (and then nine more to confirm it was true), I was so incredibly excited that this stage of life was finally here for me.
Needless to say, I had a lot of expectations going into this whole pregnancy thing, and while some of those were right, a lot were way off!
1. The first trimester is more than just morning sickness. I was one of the lucky ones who never actually threw up. What did make me sick to my stomach was the mere thought of how delicate the life growing inside of me is. The first trimester is like 14 long weeks of praying you hear a heartbeat at each doctor's appointment. The fear is real, and Lord help you if you decide to start reading things on the internet discussion boards. Every trip to the bathroom, I squinted my eyes as I checked to make sure I didn't see any blood. Truth be told, I actually wished that I had morning sickness, because to me, it meant things were going as planned. It was the days I was pregnancy-symptom-free that really freaked me out.
2. Every pregnancy is wildly different. One thing I learned pretty early on was that nothing is the same, and (mostly) everything is normal. Having a weird cramp in your side? It's just part of pregnancy. Not everyone has it. But it's normal. That's where the millions of discussion boards actually do come in handy. All you need to do is search what you're feeling, and there's a solid chance at least someone out there has had it, asked their doctor, and already been told the famous line you'll get used to hearing: "It's all just part of being pregnant."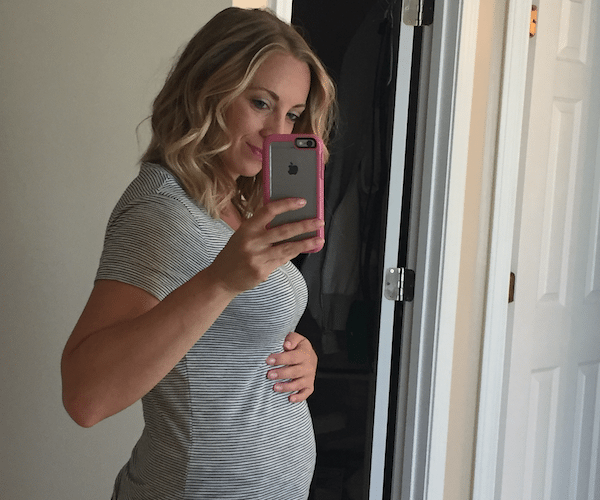 3. You don't feel pregnant most of the time. It really took me until late second and early third trimester to truly feel pregnant. Now, this varies from woman to woman (see no. 2), but for me, the early months often went on pretty normally. My husband would often even make the comment, "I keep forgetting you're pregnant." While I would roll my eyes at him and pretend like that wasn't the case for me, it was.
4. The pampering doesn't always happen. Not to be blunt, but no one really cares that you're pregnant. I guess I always sort of imagined the Red Sea parting and people pushing up comfy chairs for me to sit on. More doors held open. Stuff like that. Parking spaces marked "Expectant Moms Only" aren't even a guarantee unless you're going to Babies 'R' Us or Motherhood Maternity. Life just sort of… goes on as normal.
5. Shopping for maternity clothes quickly loses its charm. I was so excited to buy cute maternity clothes, but one thing I quickly found was that a lot of the dresses and shirts tend to have this annoying elastic on the sides to work with a growing belly. Well, if you don't have a well-developed bump yet, the elastic actually just makes you look wider and eliminates any curve you still have to rock. Not cool. So I had this awkward phase where I looked ridiculous in my regular clothes but still wasn't filling out my maternity clothes. Months six and seven seemed to be the ideal maternity clothing time for me. At nine months, I'm finding everything to be a bit too tight and too short — and who wants to buy new clothes at this stage of the game?
Pro Tip: I found that longer versions of regular clothes work best throughout pregnancy (i.e. really long tank tops, knee-length dresses, etc.).
6. Pregnancy feels like a lifetime. You mean to tell me there was a time I wasn't pregnant? Can't remember it at all. You forget what wine tastes like. Can't remember what your stomach looked like, never mind how to "suck it in." The last two months particularly make you feel like you were just born pregnant.
7. Baby kicks are weird and painful… and weird. I get weirded out by checking my own pulse, so needless to say, I have found baby kicks, rolls, and hiccups to be oddly unsettling. It's great to know my little lady is in there doing well, but then I just cringe when she won't stop. It feels like your organs are moving around, and it's just… weird.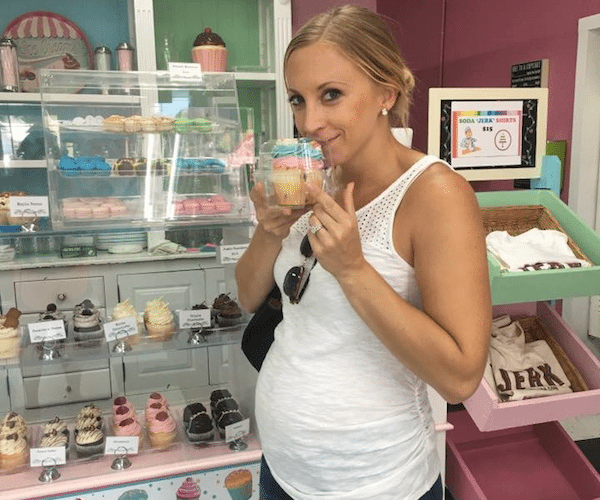 8. You can't really "eat for two." Ah, yes. The lovely tale of pregnancy that you can all of a sudden throw your diet out the window, because lady, you are eating for TWO now! Double cheeseburgers, extra servings at dinner, and zero judgment, right? Not so much. I quickly learned the sad fact that you only truly get an extra 300 to 500 calories a day. So, like, a granola bar and an apple. Cool.
9. Pregnant women have an automatic bond. This I found to be pretty awesome. If you're a pregnant mama out there, there's sort of this unspoken bond that's created. Baby bumps act as a team jersey for the sport of motherhood. We all kind of give this mental high-five smile as we walk by one another. Sort of like a, "Yeah, I'm going through that, too," acknowledgement. Meeting up and talking with expecting mamas reaches another level of female bonding. The experience is so unique and so intense, it's nice to know we're all working toward the same goal together.
Pro Tip: If you don't have any other friends currently pregnant, the Jax Moms Blog Expecting and New Moms Facebook group is amazing!
10. Deciding how to birth your child is not easy. If you're like me and have a terrible time making a decision, the end of the pregnancy can be extra tough. Time to think delivery now… drugs or no drugs? Which drugs? When? How much? Can I do this? Every article I read, every medical professional I speak with, every new mom I ask, I change my mind. I'm a rather open-minded person and can easily see both sides of any story, so what to do about labor and delivery really has me thrown. With my little girl's due date just a few days away, it's safe to say I'll have to figure it out soon!
What aspect of pregnancy has surprised you the most? Let me know and leave a comment below!
About the Author
Melissa Rye is a freelance writer and stay-at-home mom to her expected newborn baby girl, Audra and 2-year-old rescue dog, Bodhi. Originally from Connecticut, Melissa went to school for journalism at the University of Connecticut and is an avid UConn Huskies fan. After graduation she drove across the country with a friend and ended up spending six years in sunny San Diego where she met her now husband, Chris. In 2015 the two were married and decided to start their new life together in Jacksonville, Florida. When she isn't busy writing, Melissa enjoys hitting the gym or taking long walks with her dog. When she can, she also loves to travel to new places and experience new cultures.