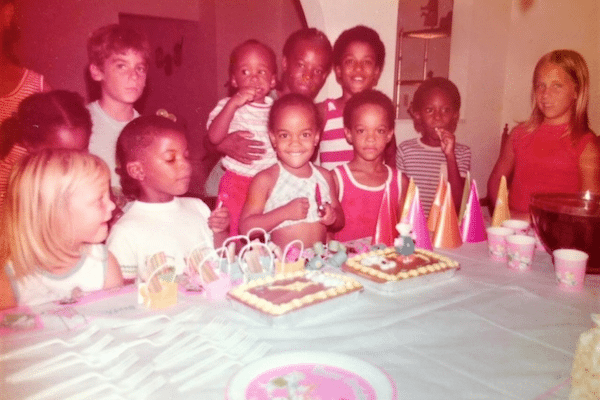 Although I'm usually as excited as my children are about their birthdays, the time, energy (and sometimes stress) that comes along with planning parties has caused me to develop a serious love-hate relationship with the work I invest in the celebrations. Every time I promise, "Next year I'll keep it simple," as I find myself Googling the most over-the-top entertainment (from laser-light shows to "real" ninjas), turning even classroom cupcake snack-time festivities into a major production.
I realize that our current social media and Pinterest-inspired culture has an interesting way of encouraging bigger and better experiences. I also admit that a lot of these new-school party ideas can be awe-inspiring, pushing us to our creative limits as parents. But when I look back at pictures from my own childhood birthday parties, they were pretty remarkable, too! I'm convinced there are lessons we can take from some of the simpler back-in-the-day trends that can both impress our children AND benefit our budgets. So, after taking a fun walk down memory lane, here are a few of my favorite old-school birthday trends I'm considering bringing back:
Sunday Funnies vs. Expensive Wrapping & Gift Bags
My mom kept a stash of Sunday comics ready for last-minute birthday gift wrapping. Don't get me wrong, this was never something that was just thrown together. The gifts always looked AMAZING! For goodness sake, we spend $4.99 on some gift bags, and our kids rip through them so fast it'll make your head spin. I'm totally reviving this throwback!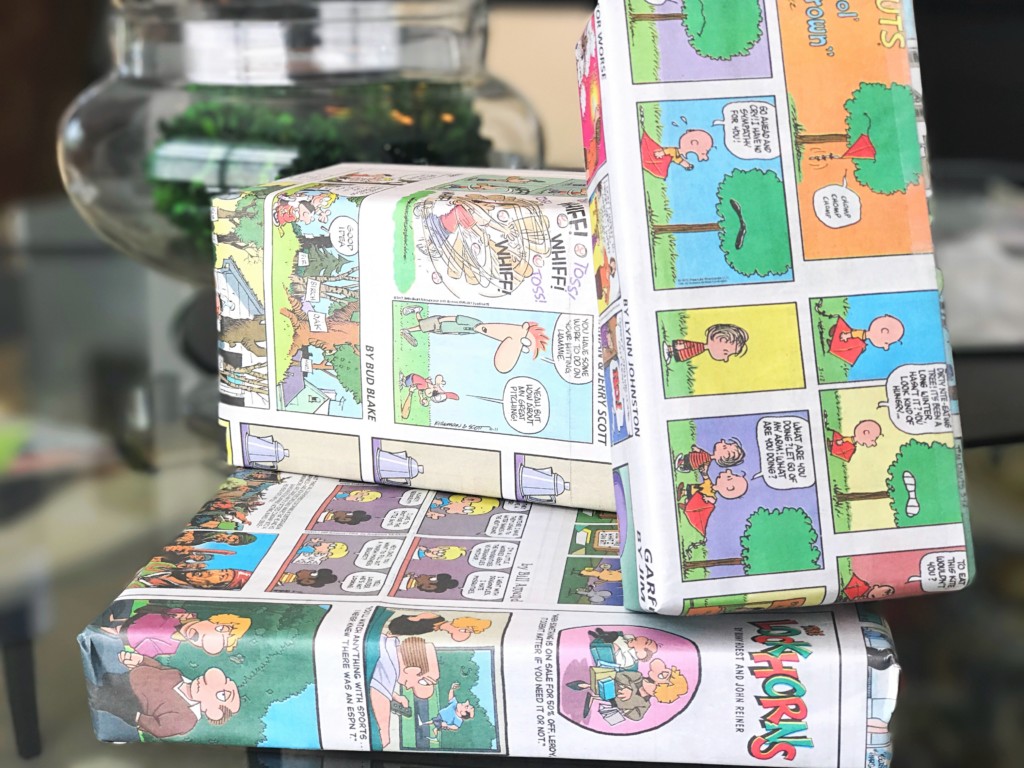 Actually Dancing vs. Anything BUT Dancing
Correct me if I'm wrong, but back in the day, a good party meant running around your own house or backyard, playing a game of Pin the Tail on the Donkey (no peeking), and dancing our little hearts out! These days, it seems if we're not having a party at a mini amusement park, it isn't complete without hiring a semi-sized game truck or bouncy house.  It's not that my children haven't absolutely loved the bowling shindigs, movie parties, and even martial arts experiences they've hosted or attended… I'm just ready to bring back a little old-school freeze dancing!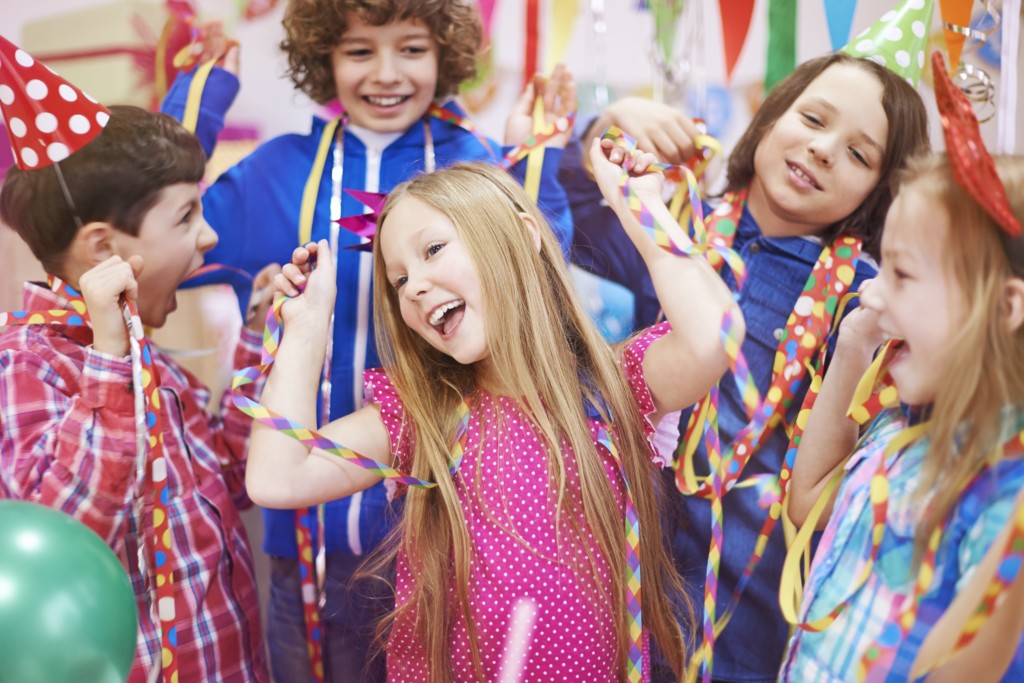 Handmade Birthday Cards vs. Store-Bought Cards
Maybe it goes hand-in-hand with actually writing letters and passing notes in class, but I certainly don't remember my parents spending (the equivalent of ) $5-$10 on a greeting card back in the day — even if it did play music. We'll be making a lot more birthday cards like this last-minute money holder Jackson made for his friend's Hot Wheels-themed party.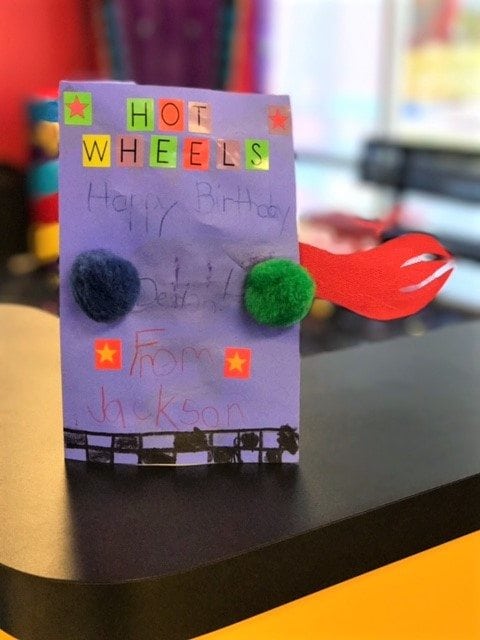 Homemade Birthday Cakes vs. Custom-Designed Fondant Cakes
Looking back, outside of Carvel ice cream cakes, I don't remember anything more fancy or fun than the delicious cakes my mom and I baked together for my birthday. Choosing my own special flavor and helping to decorate it was one of the best parts of the celebration! For my own two boys, I've given in to huge, life-like character sculpted cakes, but I'm seriously considering "literally" dusting off my apron and getting back to the basics.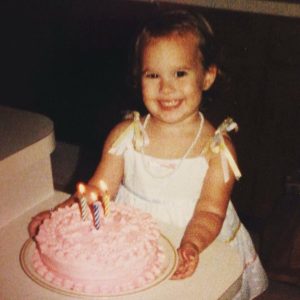 Goody Bags vs. Guest Gifts
I get it. Kids love a goody bag, no matter what you put in it! As I looked back at old pictures, I had forgotten that we had them back in the day. But it seems the "new-school" way sometimes turns into actual "guest gifts," instead of a small token to say, "Thank you for coming." My son went to a birthday party recently, and there were $10 iTunes gift cards included in the goody bags, in addition to the treats! He was ecstatic, of course, but it made me realize that I had obviously missed the memo. How do you handle goody bags?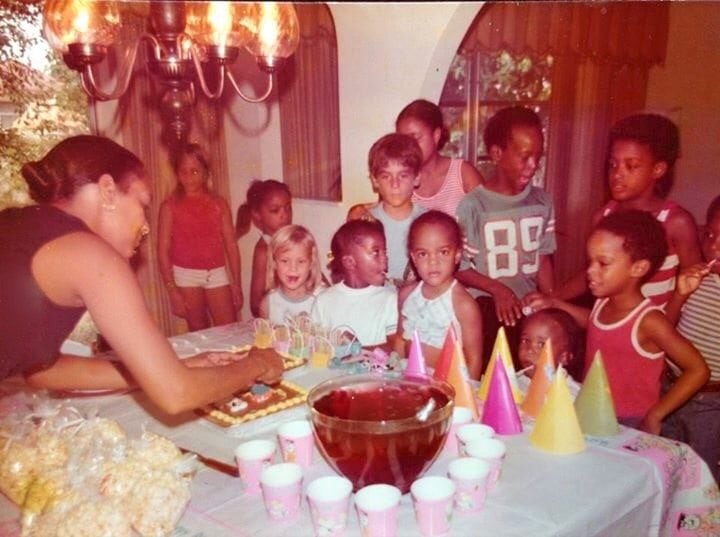 So while I'm "oo-ing and aah-ing" over my saved Pinterest folders and Instagram faves, these are just a few old-school hacks I'll be keeping in mind that are budget-friendly and fun!

What are some of your favorite back-in-the-day birthday trends you'd like to bring back?