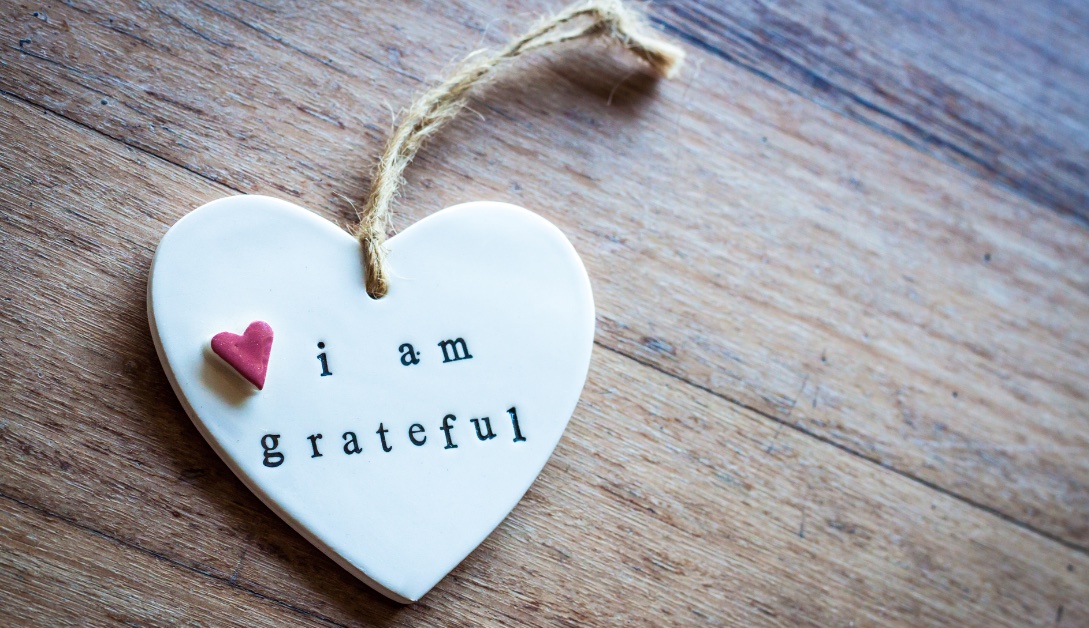 In this crazy world of constant comparing and "Keeping Up with the Joneses," it's nice to take a step back and remember what we have to be grateful for. It can be hard as adults to make this a habit, and kids need even more help and guidance in being reflective.
So, here are a few ways to practice gratitude with your kids this month — and all year long:
Set a good example for gratitude
As easy as this may sound, it can be super difficult to remember to voice gratitude on a regular basis. Between cooking, cleaning, shuffling kids to various activities, and working a full-time job, I know I'm exhausted most days. But, kids model what they see and hear (especially those things we wish they didn't!), so I try to be really conscious to express gratitude about what happened during my day, as well as recognize my husband and kids when they do something helpful. We all love being thanked, and the more your kiddos hear it, the more likely they are to make it a habit of their own.
Make it part of your dinner conversation
I honestly don't remember what prompted it, but a few years ago we started replacing the question "How was your day?" at the dinner table with "What are you grateful for today?" We aren't always great about staying consistent, but it's something that makes a huge difference for our family. Asking about what our kids are grateful for helps them really think about their whole day and identify the positives, rather than focusing on what may have frustrated them at the end of the day or once they got home. 
Volunteer and give back with your kids
When my oldest was maybe 3 or 4 and was having a particularly rough day, I was attempting to get him to appreciate all the things he did have, rather than focusing on what he didn't. "Just think of everything you have to be grateful for," I said. "Like good food, a house and a bed, clean clothes, books, and toys." My son didn't seem moved. "But, everybody has that," he said. Yikes. I realized that we hadn't been doing a good job of providing perspective, so we've made a conscious effort to involve our kids in opportunities to give to those less fortunate. We've had them help us shop for adopted families and donations for the homeless shelter, and we plan on having them volunteer once they're a bit older. 
Create a 'gratitude table'
I'm excited to try this one out for the first time this year! First, find a large roll of art or craft paper and wrap your dining table with it. Put a few cups of pens and markers on the table (I love these erasable ones!) and have everyone write or draw something that they're grateful for each day. Keep it going until Thanksgiving and then take time to appreciate everything your family has to be grateful for! 
In what ways do you help practice gratitude with your family?