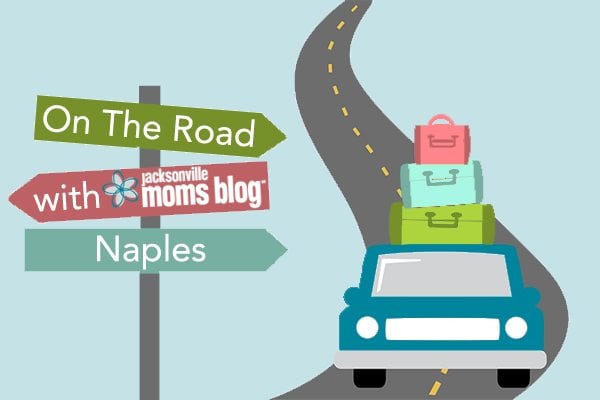 Located about two hours south of Tampa, Naples is a beautiful city on Florida's west coast. While it can be a solid six-hour drive from Jacksonville, it is definitely worth the trip. Beautiful beaches and plenty of kid-friendly activities make it a fun place to visit for everyone.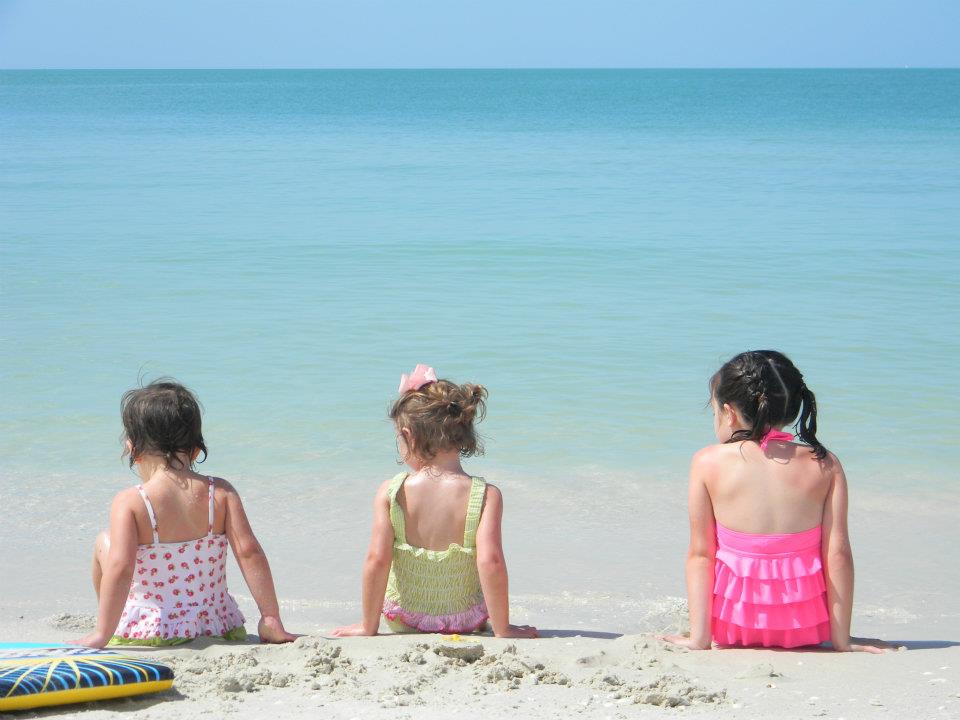 When to Go
Naples has a "season" — and I don't mean weather. "Season" is about October to a week or two after Easter, when everyone from up North comes South for warmer weather and many high-profile, glittering social events I've not yet been invited to. I often refer to Naples as Disney for grown-ups. But for families, I would say the best time to visit is in the late spring, end of May, or over the summer. While the summer is extremely hot, it's not any worse than here, so Jacksonvillians won't be bothered by it. Summer means the city is quiet, the traffic and people are gone, and the hotels and restaurants offer great (think 50%-off dinner) deals to fill rooms and tables. Attractions aren't as crowded, and it's much more manageable with children.
Where to Stay
While there are many hotel options along Route 41, the main drag that edges Naples, one of the best parts about Naples is the beautiful beach and Gulf water. In the summer, hotel rooms are much cheaper. Check out summer rates at the Inn at Pelican Bay — includes breakfast (hello, waffle bar), a beach shuttle and is within walking distance to CVS and Publix for those late-night diaper runs. The NaplesBeach Hotel & Golf Club, the Naples Grande and La Playa are all on the beach and worth the summer rate if beach-going will be one of your main activities. All are within a few miles of downtown Naples and the things to do listed below.
What to Do
There are several public beach access points, great shopping and gelato, as well as kid-tested-and-approved family attractions in Naples.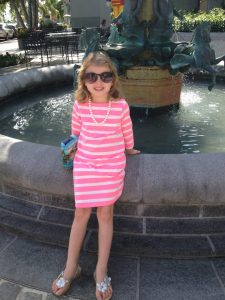 The Golisano Children's Museum of Naples is one of the best I've been to. For an entry fee, children can explore a museum with very hands-on exhibits, including a grocery store with play food and carts, a climbable two-story tree, train room, (fake) fishing pond, trolley, outdoor water table and play area and snack area.
Tip: This gets very crowded on rainy days, so your best bet is an early-morning visit on a nice day. 
Across the street from the children's museum is the Sun-N-Fun Lagoon Water Park with splash pads, a lazy river, four pools and water slides, concession stand and locker area.  Turtle Cove is great for kids ages 5-12. Tadpole Pool is perfect for your littlest ones.
The Naples Zoo and Caribbean Gardens is open seven days a week and offers a variety of exhibits. Alligator feeding, meet the keepers, primate expedition cruise and a historic Caribbean Garden will keep the littles busy and engaged. Animal exhibits were installed around the garden, originally planted in 1919, so up close and personal is the name of this zoo game!
For those with budding artists, the Baker Museum has a make-and-take area for children that allows them to create their own masterpieces, as well as three Dale Chihuly glass exhibits, including an entire ceiling, that are sure to inspire. The museum also provides family-friendly programming, including concerts, so check to see what's happening when you're planning to go.
A block away from the Baker Museum is Waterside Shoppes, an outdoor shopping mall (similar to, but smaller than, the St. John's Town Center), with great fountains (really, the kids love them), a California Pizza Kitchen and a Häagen-Dazs and Starbucks. Perfect for a low-key late afternoon treat to kill the hours after the beach but before dinner. Bring some pennies to throw in the fountains!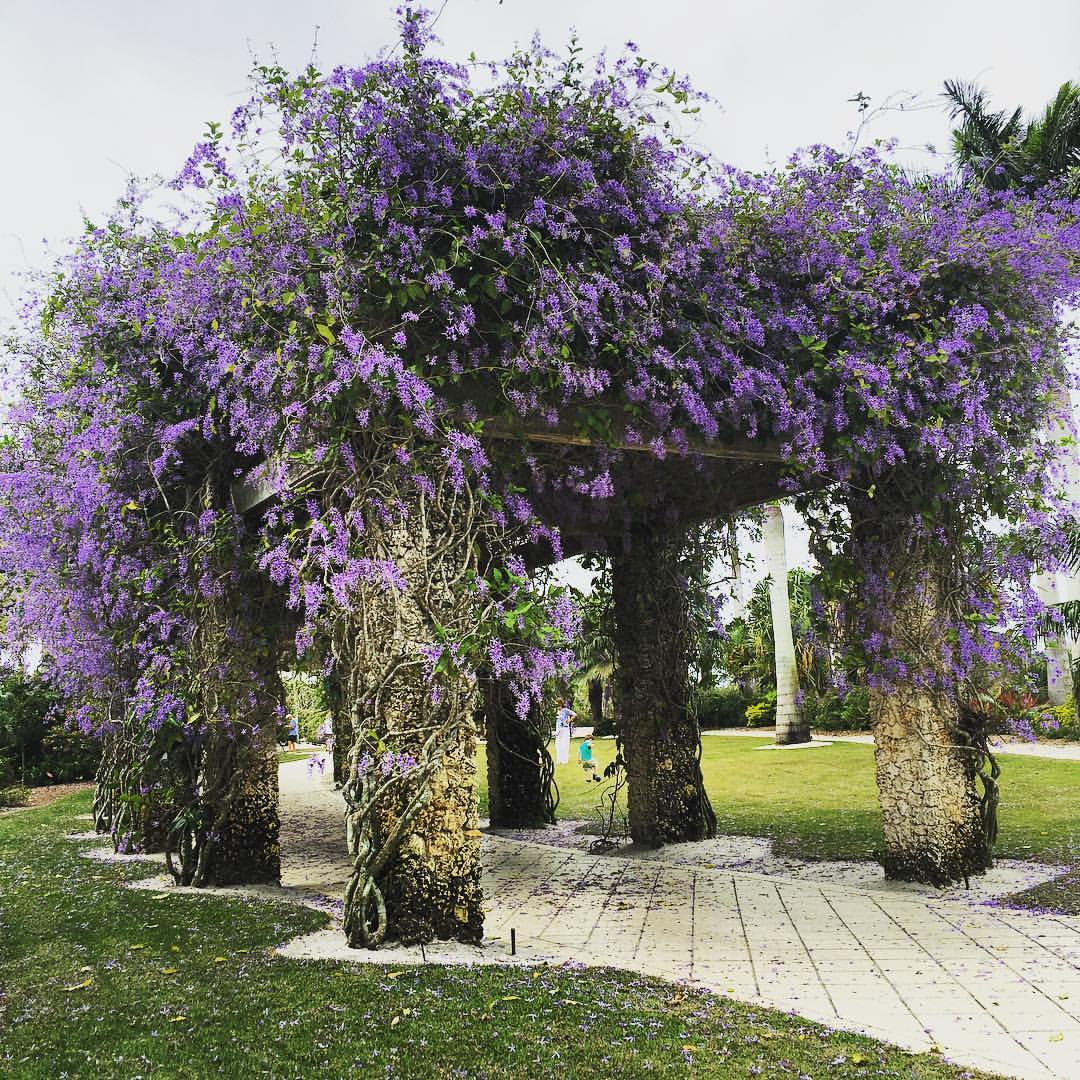 The Naples Botanical Gardens are big with plenty of room for busy kids to run. Plan to bring a stroller for smaller children, as well as bug spray, sunblock, snacks and water. The plant life is wild and varied. Children will enjoy tree houses to climb, a house full of LEGOs in the Caribbean garden and very interesting and different flowers and plants. My children in particular enjoyed the orchid garden, Smith's Children's Garden and Asian gardens. In the summer, children under 4 are free. The Fogg Café is a good outdoor spot for lunch with really great food, shade and a good resting place.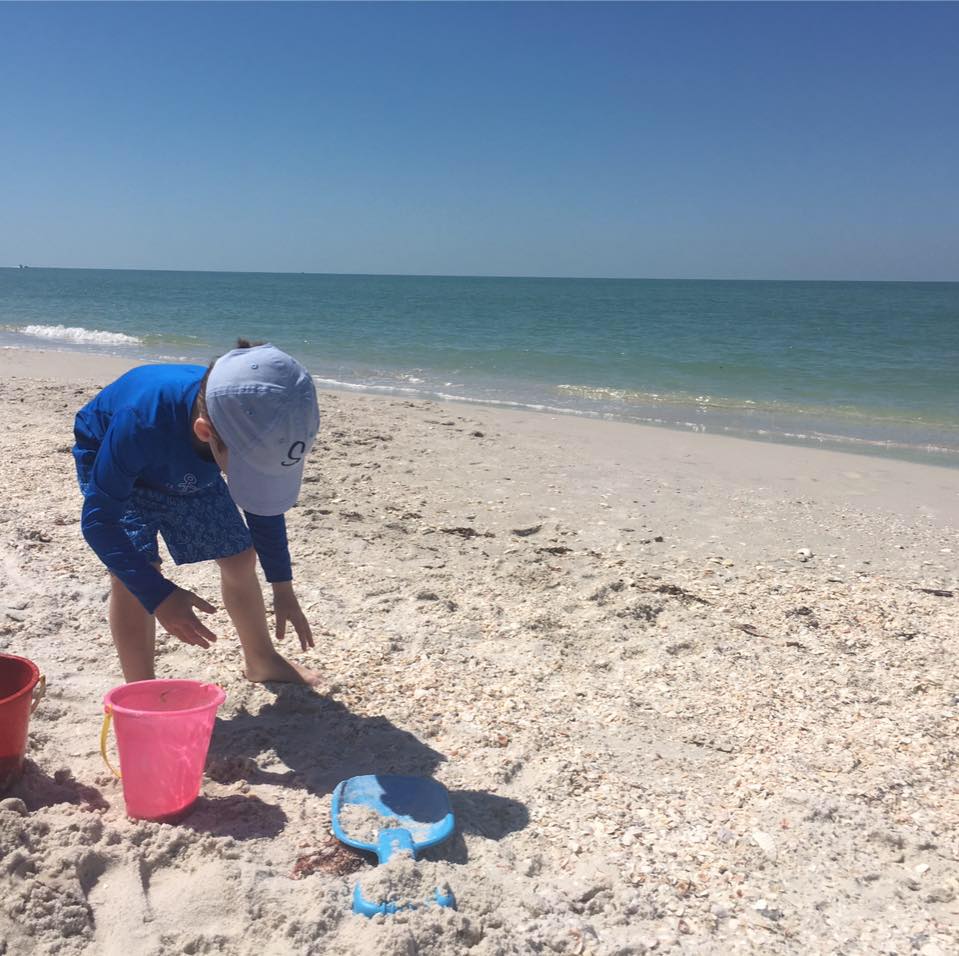 Go to the Beach! The Gulf water is beautiful, and the sand is white and often filled with shells. We've seen dolphins and pelicans, rays and fish swimming just off the beach. If you aren't staying on the beach, public beach access can be found at Lowdermilk Park (playgrounds and picnic tables!), Clam Pass and Vanderbilt Beach.
Tip: Just like in Jax, parking can be tight, and it gets hot quickly. Go early!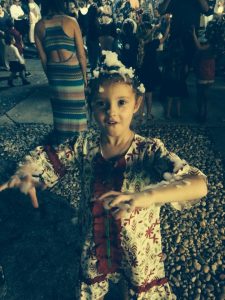 Shopping and restaurants in Naples are aplenty. There are several stores for children, many with great summer sales at Fifth Avenue South and The Village Shops on Venetian Bay. Gelato, pizza and ice cream are always nearby for a kid pick-me-up. Restaurants offer many deals in the summer (check their websites for coupons or emails). Third Street South, in the heart of old Naples, is my favorite street. If you go during the holidays, a Christmas tree lighting, Santa, and live crèche kick off the season during Christmas on Third Street South. Singing, dancing, food and drinks are abundant. "Snow" (soap bubbles) falls every night from the street lamps.
Holiday Season Tip: Arrive early for parking and make reservations if you plan to eat!