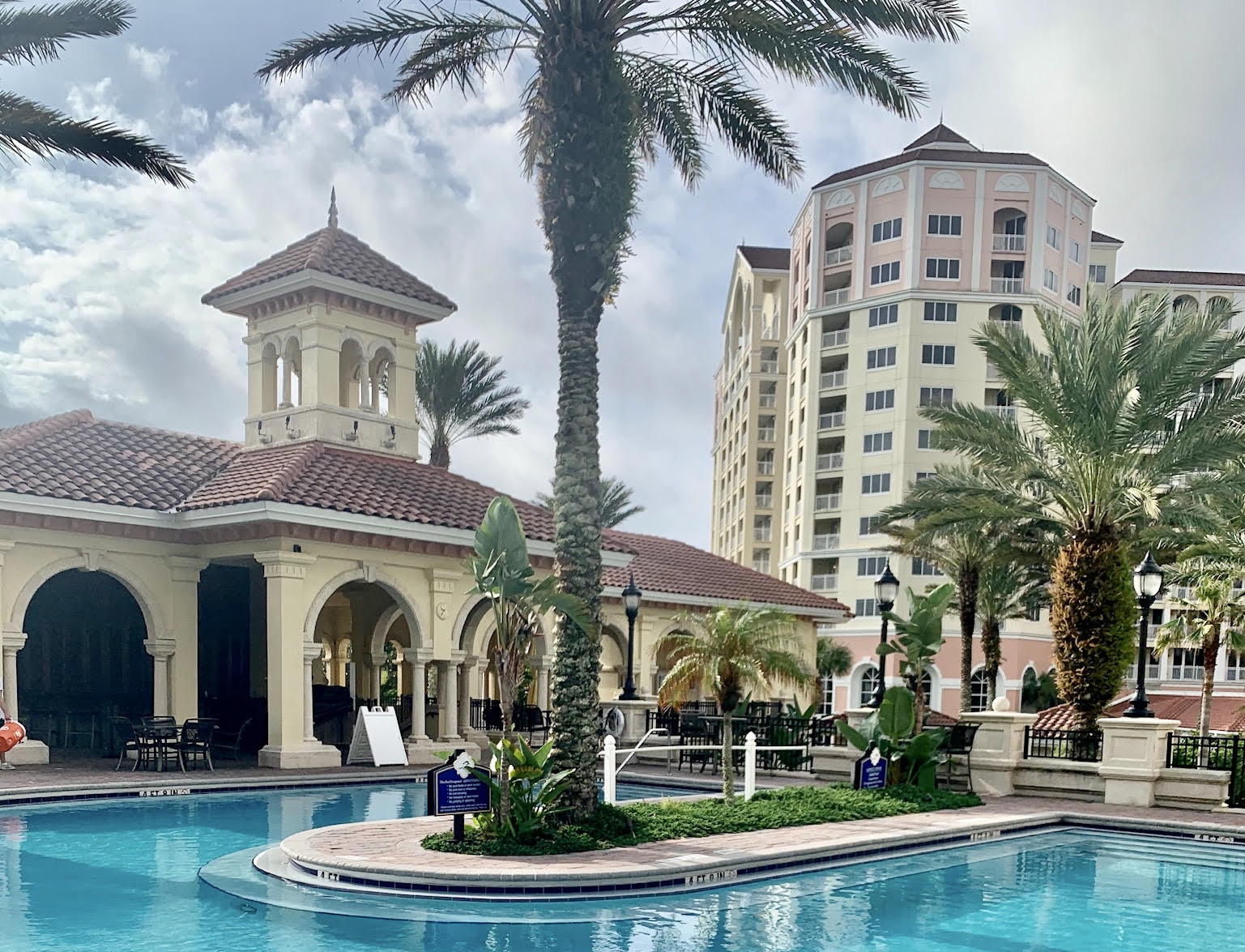 Along Florida's Atlantic coast between Daytona Beach and St. Augustine, you'll find a cozy beach town known for the salt life. With friendly residents, open-air restaurants, and that coquina sand between your toes, Flagler Beach makes for the perfect getaway for moms, couples, and families alike. Honestly, it would be hard for Flagler Beach not to leave a stamp on your heart.
Where To Stay
The beautiful Hammock Beach Golf Resort & Spa along the Atlantic Coast is a family-friendly place to stay and was an excellent choice for a moms' weekend escape. With many activities for the whole family, you'll never find yourself looking for something to do. Float down the lazy river, ride the twisting water slide, or build a poolside sandcastle at the Fantasy Pool Complex. The grounds also have two hot tubs in a semi-private garden and an indoor pool complex with classic table tennis and foosball.
Looking for something a little more on the quiet side? Take a dip in the Ocean Tower Pool or Lodge Pool and unwind. The beach is steps away, and the golf course is ready to play at your leisure. There are many activities on the resort grounds to keep busy, and the room options make it an even cozier experience with their spacious floorplans and amenities to match you and your family's needs!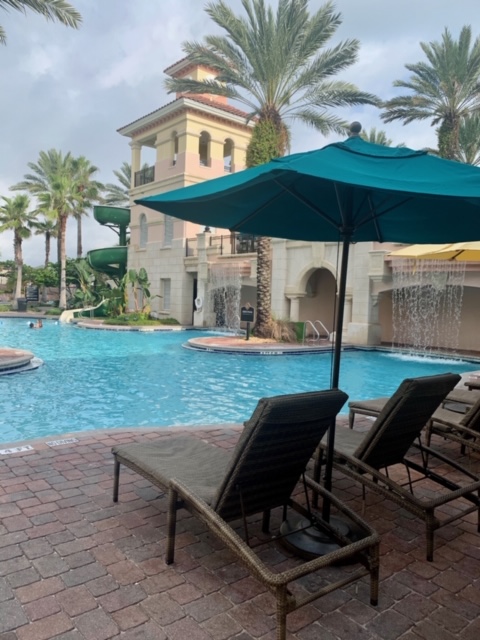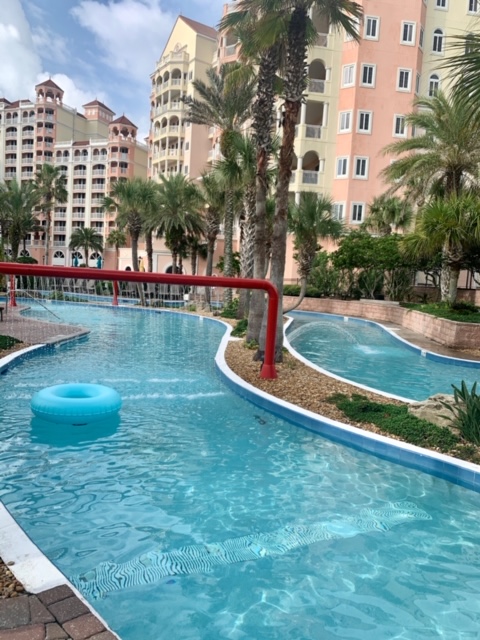 Things To Do
Kayaking
You won't have to travel far to have the vacation you crave. Kick off your Flagler Beach vacation with a morning kayak tour with Ripple Effect Ecotours. Along Florida's beautiful waterways and wildlife landscapes, you'll paddle in and out of mangrove tidal creeks as birds fly overhead. The best part? You don't have to be an expert in kayaking to enjoy the ride.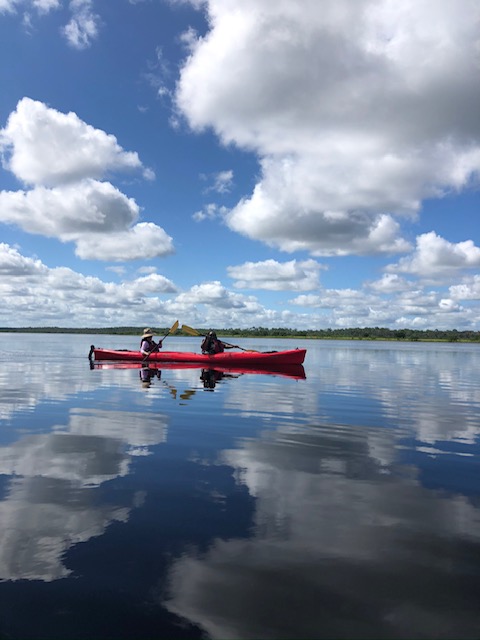 Swim with Dolphins
For an experience of a lifetime, check out Marineland and get up close and personal with marine life. Swim with dolphins, see the sea turtles and sand tiger sharks and get involved in their conservation efforts, inspiring visitors to value and respect marine mammals and their environment. Marineland will give you endless fun, and you can make a whole day out of it. With different packages to choose from, you'll see there is something for the whole family.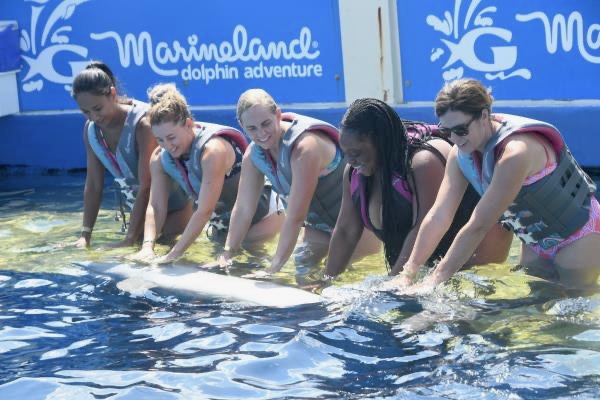 Visit Beautiful Flagler Beach
The limit does not exist on how many beaches we have in Florida, but Flagler Beach gives a different experience with the red sand and coquina shells that kiss the shore. Laying out on a sunny day while enjoying the waves crashing is a peaceful respite from our busy lives.
Shop Along Flagler Avenue
The beach town is full of mom-and-pop shops with handcrafted items made with love by community members. From soy candles to wood-carved toys and handmade earrings, the shops of Flagler are perfect for anyone who loves homemade gifts, wants a souvenir to remember your vacation, or loves to shop.
Enjoy the Local Parks
With Washington Oaks Gardens State Park and Betty Steflik Memorial Preserve in Flagler, you'll get all the necessary outdoor time. Washington Oaks is most famous for its formal gardens, but it also preserves the original habitat of a Northeast Florida barrier island. With 20 acres of gardens, it's a great place to enjoy the wonders of nature. If that's not enough, Betty Steflik Memorial Preserve offers a network of boardwalks that carry you along estuarine creeks and out to the Intracoastal Waterway, offering panoramic views at every turn and nature trail.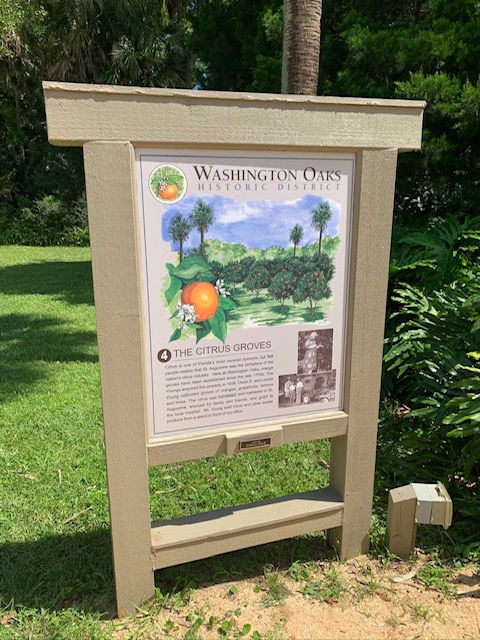 Where To Eat
If you're looking for a brunch spot with a view of the ocean and an eclectic vibe, choose Funky Pelican — a casual beach restaurant with indoor and outdoor seating and a perfect place to have a Bloody Mary or mimosa. While I did go for brunch, I have no doubt it would fare nicely for lunch or dinner. Now, If you're looking for a more on-the-go breakfast and have a sweet spot for donuts and coffee, then Swillerbees is the stop for you. Serving specialty large cake donuts that will make you salivate and satisfy the sweet tooth in anyone.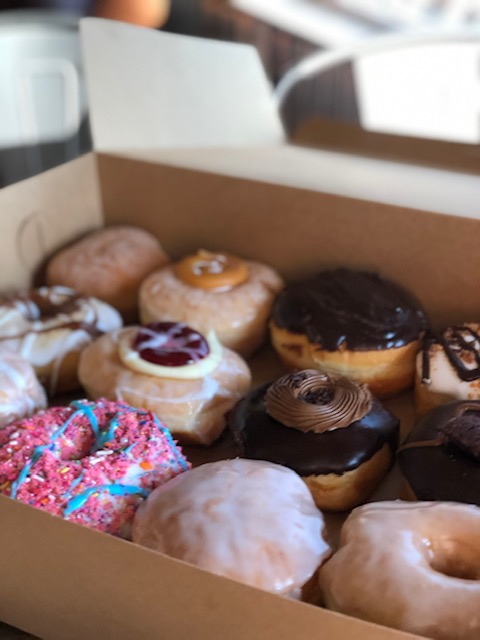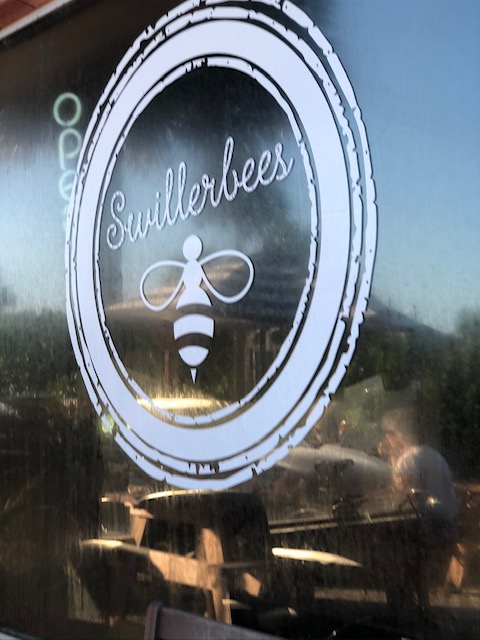 On the grounds of the Hammock Beach Resort, Atlantic Grill offers massive ocean views and is a great spot to drop in and eat. Serving coastal fine dining and an extensive menu, as well as a full bar, your options are endless. The staff makes you feel right at home, and the food is a 10 out of 10. If you're looking for a cozy local spot nestled between the Flagler shops, try the Vessel Sandwich Co. and take advantage of their flexible eating options: Eat inside or out, take it on the go, or even call ahead for catering. Known for their chicken feathers and gourmet sandwiches, picking anything off this menu will make you want to return. Looking for a mixture of a little bit of everything? Then try Break Awayz, where you can enjoy live music, laid-back beach vibes outside, high-top tables, wall-to-wall large-screen TVs, darts, and a full bar inside. This restaurant will surprise you the most because of the food presentation alone; there is something for everyone.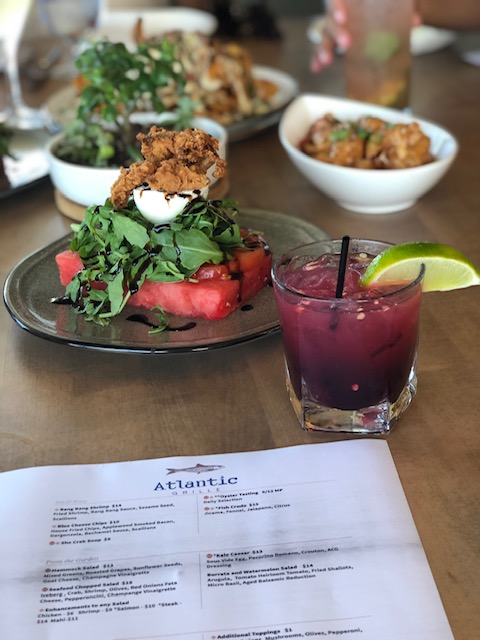 A little nightcap, anyone? Then Flagler Beachfront Winery is the good time you need! Overlooking the Atlantic Ocean in Flagler Beach, enjoy a wine slushy where all wines are handcrafted on-site using the best grapes from various regions throughout the country. You can mix the flavors, and I recommend getting the tumbler that you can keep and bring back on your next trip for a refill.
Or skip the nightcap and go straight for the ice cream at Sally's Ice Cream — or do both! After all, they're in the same vicinity, and everything is nearby and within walking distance. Ice cream is good at any time of the day living in Florida, and Sally's features unique flavors and a colorful shop that you can't miss. With homemade flavors like chocolate peanut butter, blueberry cheesecake, pumpkin cheesecake, and vegan and lactose-free choices, it's no wonder this ice cream shop is a local favorite.
If you're looking for more, honorable mentions in the area, include Raw Juice Cafe and Island Grill.
Tip: Now that restaurants have been open to full capacity, keep in mind reservations should be considered if applicable.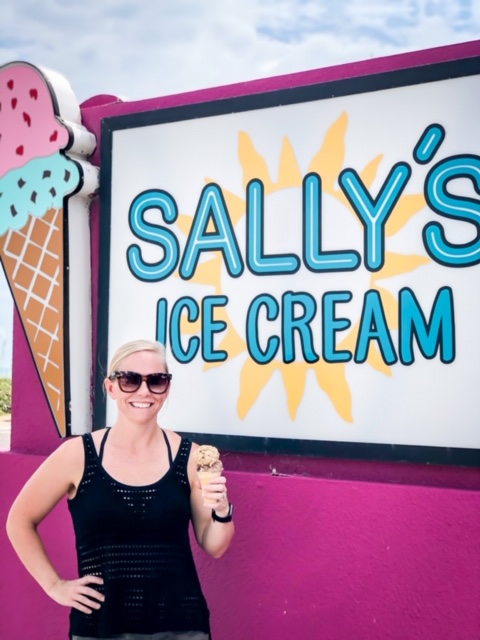 A weekend mom getaway to remember with a six-mile-plus stretch of spectacular ocean views and a laid-back vibe with retro elements, it's no wonder Flager Beach was a "Coolest Small Town" finalist in Budget Travel magazine. If you're looking for a hidden coastal gem where your only worry will be in choosing whether or not you want to wake up early and watch the sunrise (Answer: Yes!), then plan a trip to Flagler Beach.