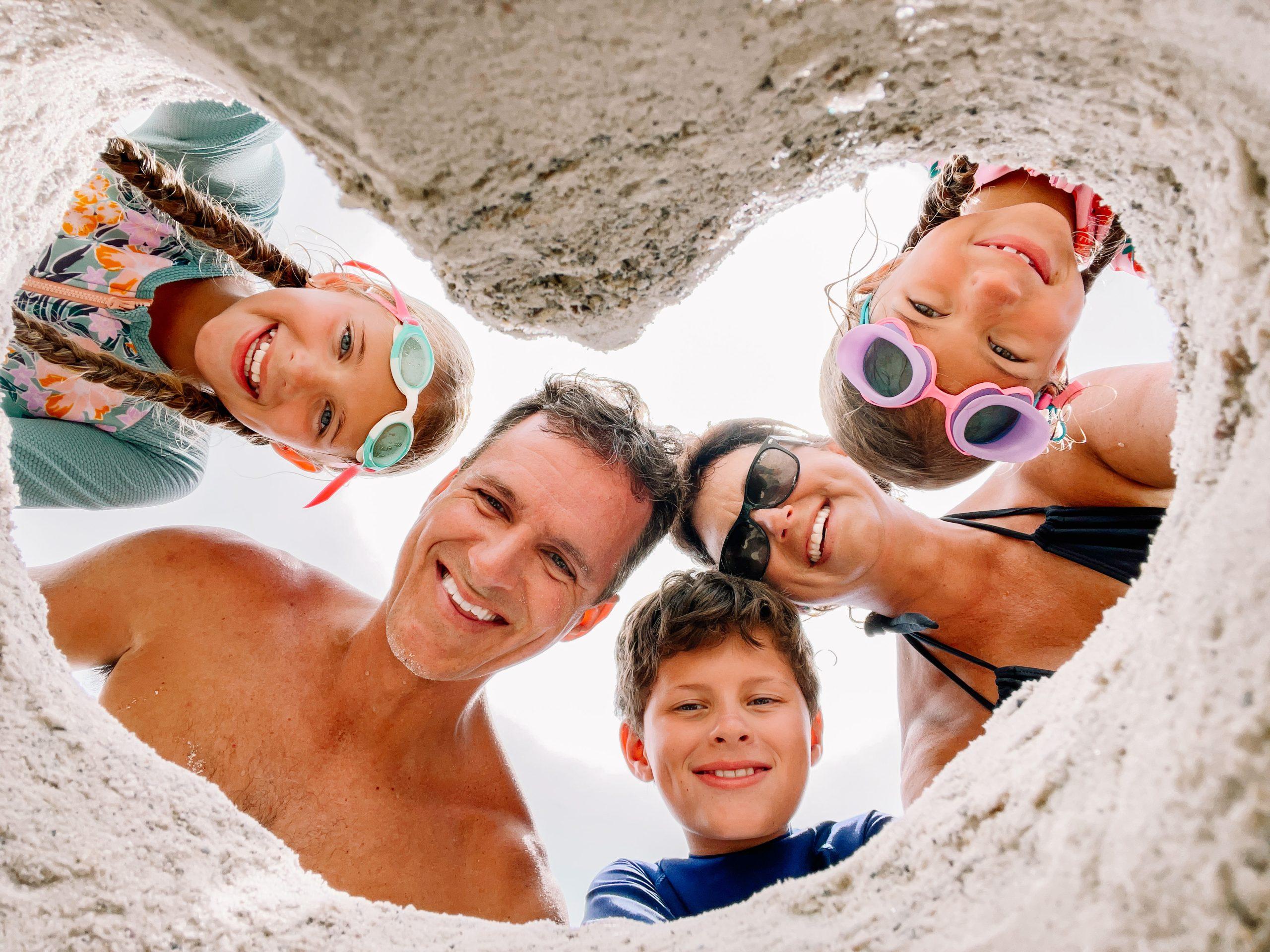 Just south and a bit west of Tampa lies an oasis of happiness called Anna Maria Island. My family has vacationed there every summer since our soon-to-be 11-year-old was 9 months old. It has become our family tradition. One where we wake up daily, get donuts from a unique shop on Pine Avenue, walk to the beach, return to the pool, find a great place to eat dinner, watch the sunset, and repeat the next day. It is blissful relaxation (as much as it can be with the kiddos in tow), and one we will continue to repeat hopefully forever. Let's break it down.
READ: On the Road: Jax to the Tampa Bay Area
Where to Stay
While it's not the shortest drive (the most magical place on earth is closer), Anna Maria Island is approximately four hours from Jacksonville. Very doable, with lots of places to stop along the way (including Buc-ee's). The island is a scant 7 miles long and a mile wide at the widest part of the island, in some places it's much less than a mile wide. There are three tiny towns on the island: Anna Maria, Bradenton Beach, and Holmes Beach. We stayed in Holmes Beach the year we first came, and we have remained there every summer since. We have rented from Lizzie Lu's Island Retreat for 8 of these years, and at this point, I wouldn't go with anyone else. They have amazing customer service, are a small business run by a husband-and-wife team, provide beach chairs, towels and a wagon, and the homes are kept in immaculate shape. Also, most are a stone's throw from the ocean. There aren't any hotel chains on the island, but if you don't want to stay the full week that most house rentals are, you could try out Bali Hai Beachfront Resort, or Anna Maria Beach Resort (this one also has day passes to the resort), or check out the usual Airbnb or VRBO options.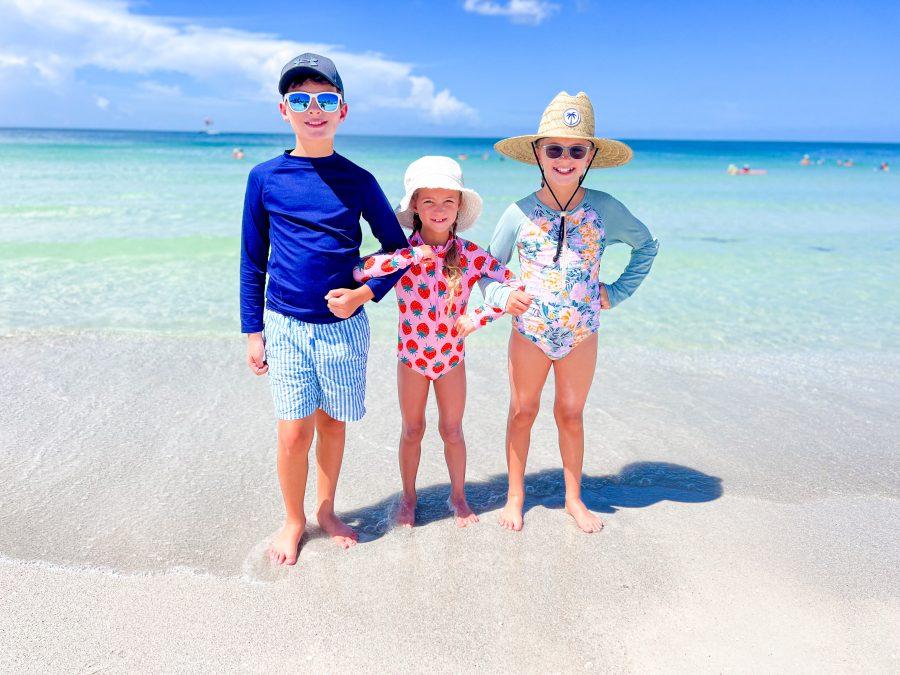 Where to Eat
There are so many options for food! For a breakfast treat, we love The Donut Experiment (we may or may not get them several times during our weeklong stay). For a healthier option, we enjoy eating al fresco at the North Shore Café. The Anna Maria Island Beach Café is great for big eaters, as you can get all-you-can-eat pancakes with the sand in your toes. Need some waffles? The Waffle Press has you covered! Want sandwiches delivered to you on the sand? Just call Scott's Deli. There is a Publix on the island, but it is not big! It is completely crazy on Saturdays since that's the day everything turns over. Sometimes we go to Publix and/or Target in Bradenton before we get on the island.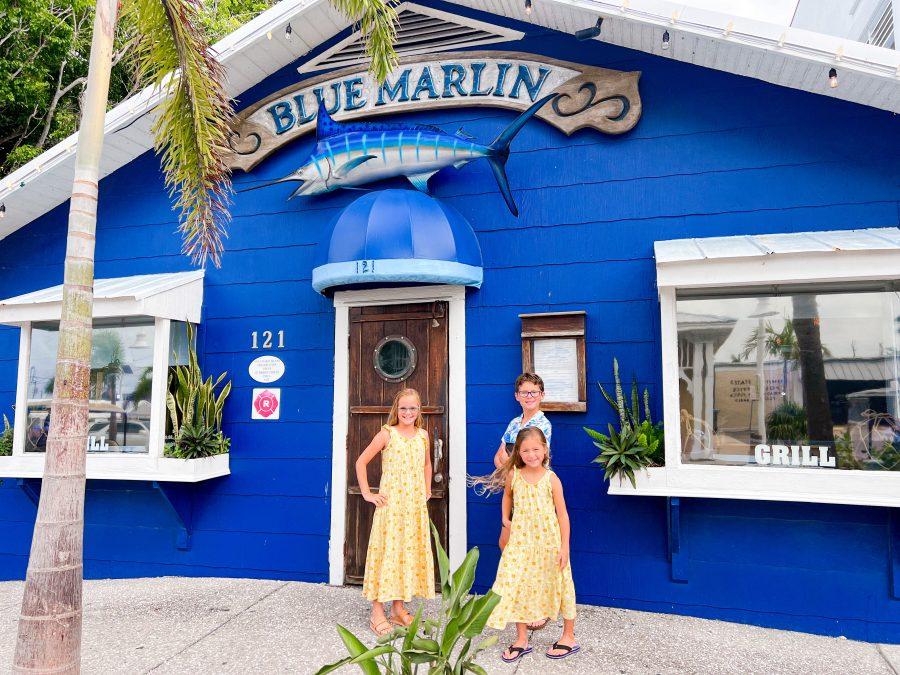 Dinner lends itself to another load of fun choices. The Feast Restaurant has great pizza and seafood. We always have our special meal at the Blue Marlin, which is super quaint because it is in an old house. Fair warning: This is not a cheap restaurant, but we always enjoy it for our big night out. The Sandbar Seafood and Spirits is literally on the beach, and if you want a real local place to dine, be sure not to miss Rod and Reel Pier. You can even fish off their dock! Island Time Bar and Grill is a fun stop after mini golfing, and The Ugly Grouper seems to be the best dive bar on the island — if nothing else it has a great photo op! I will say one of our favorite places to eat is right in our own beach house — I can keep us on a budget and we get more time together. We love to play games right after we eat, until we go watch the sunset!
What to Do
I feel like we always run out of time when we go to Anna Maria Island, and I am still trying to convince my husband that we need two weeks there every summer. The first obvious activity choice is the beach. I LOVE the Gulf Coast. I can see the bottom of the ocean, the waves are usually very calm, and my kids spend hours diving for sand dollars on the bottom of the ocean. Most homes also come with a pool, so there's that as well. But if you need a break from the water, be sure to check out mini golf on the island. We love Fish Hole Mini Golf (if you do a second round the same day your second round is only $2 per person), and then my kids love to shop at the touristy shops next door to mini golf. You can of course charter boats, rent paddleboards (they deliver), go parasailing and dolphin watching, and do all the water things. You can even ride horses through the water if your heart desires! Bike rentals and GEM car rentals (think golf carts with seat belts) are also popular. Fort de Soto is an hour away, and we love the Get Up and Go Kayaking company that does tours in the area. You could also take in a Tampa Bay Rays game or visit the Clearwater Aquarium (we do this after a few days in the sun).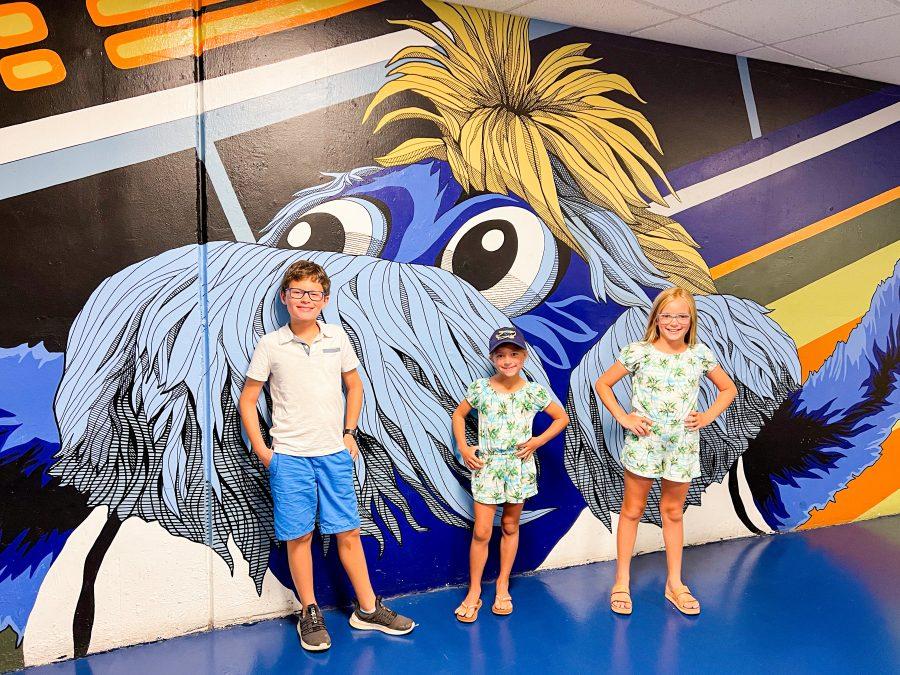 One of our favorite things to do is take turns taking the kids on "dates." They each pick a parent and get a few hours of uninterrupted one-on-one time, doing an activity of their choosing. We love shopping on Pine Avenue, seeing the history behind the "jail," going to get ice cream (our favorite is Two Scoops but there are so many), or painting (fake) sand dollars at The Shiny Fish Emporium. The sand dollars make great Christmas ornaments.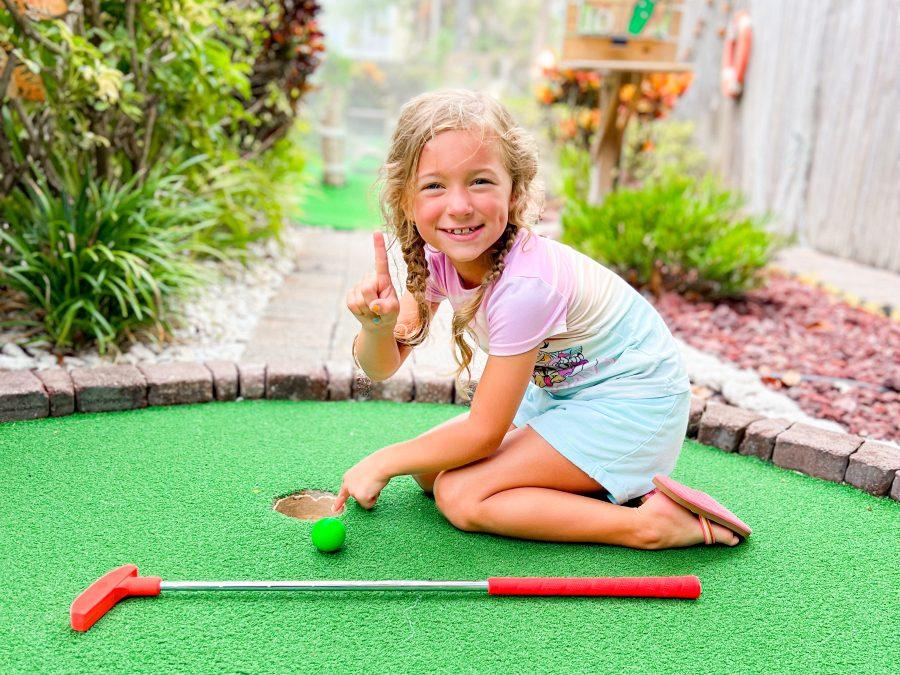 The last recommendation I have is to go see at least one sunset. Yes, the kids get sandy and hot again, but the sunsets are simply gorgeous. Bean Point is known for having the most beautiful sunsets on the island.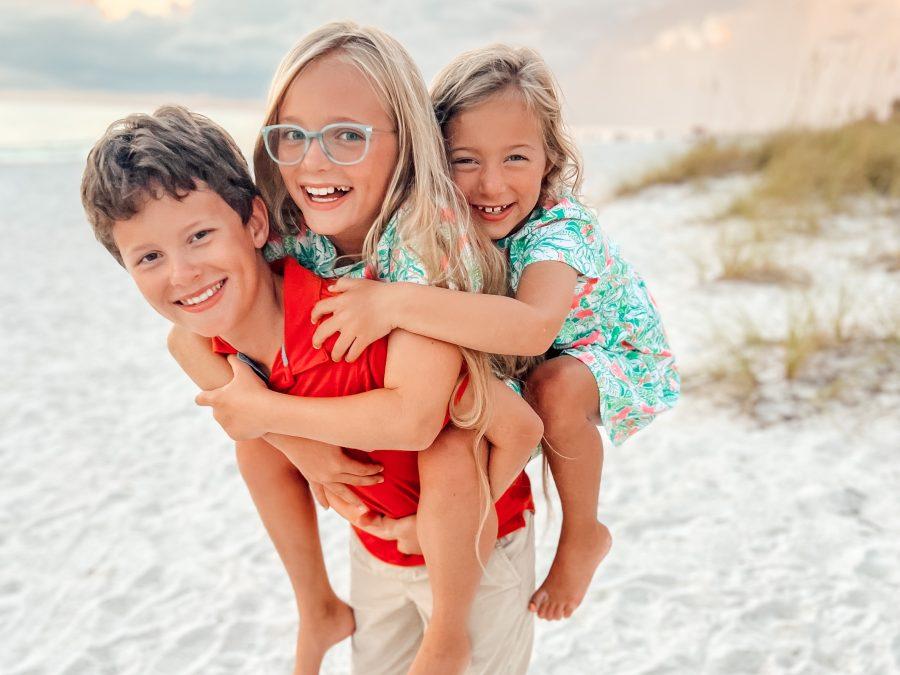 The island is very small, but there are so many fun places to see and experience, and so many memories to make with family and friends! Have you been?