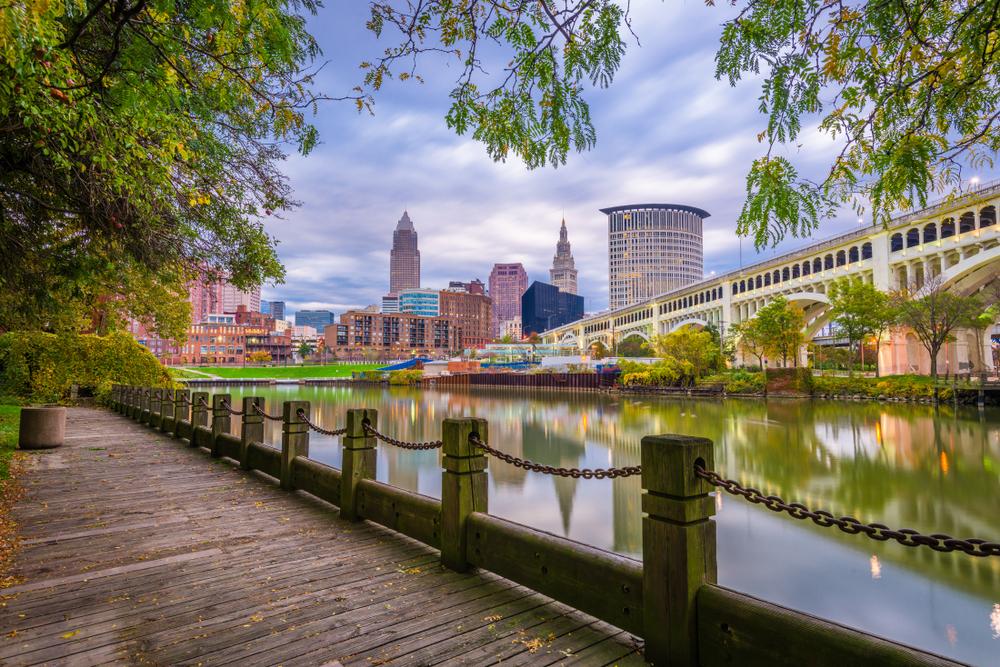 When you think of vacations, you probably think of white sandy beaches and waves crashing around with a margarita in your hand — or perhaps a cozy winter night snuggling in front of the fireplace with a cup of hot chocolate after skiing in the Alps all day. Whatever your idea of a vacation is, it's probably not Ohio. But it's mine.
My dad is from Ohio, and my brother and I spent many summers with my grandparents and aunt at our family home in Ohio. There is something about the Buckeye State that resonates with me as home. The fresh air, the peace and quiet, and honestly… time just slows down in our small town up there. It's a nice change of pace and scenery for this Jacksonville-born and STA-raised girl. So join me and my 4-year-old as we ride rides, take a dip in the lake, and catch lightning bugs on our adventure to Ohio!
The Flight
Solo traveling with a 4-year-old while transporting oversized luggage and a car seat is the equivalent of running the NYC Marathon… twice. I said what I said, and I stand by it. It's a lot, which is why I made this time-arm-energy saver to help with getting through just about every single airport MUCH quicker with a little one.
There are a few major airports in Ohio you can fly into, but we were headed to Cleveland, since it was the midpoint between all our destinations and had the car rental place right next door — with a shuttle.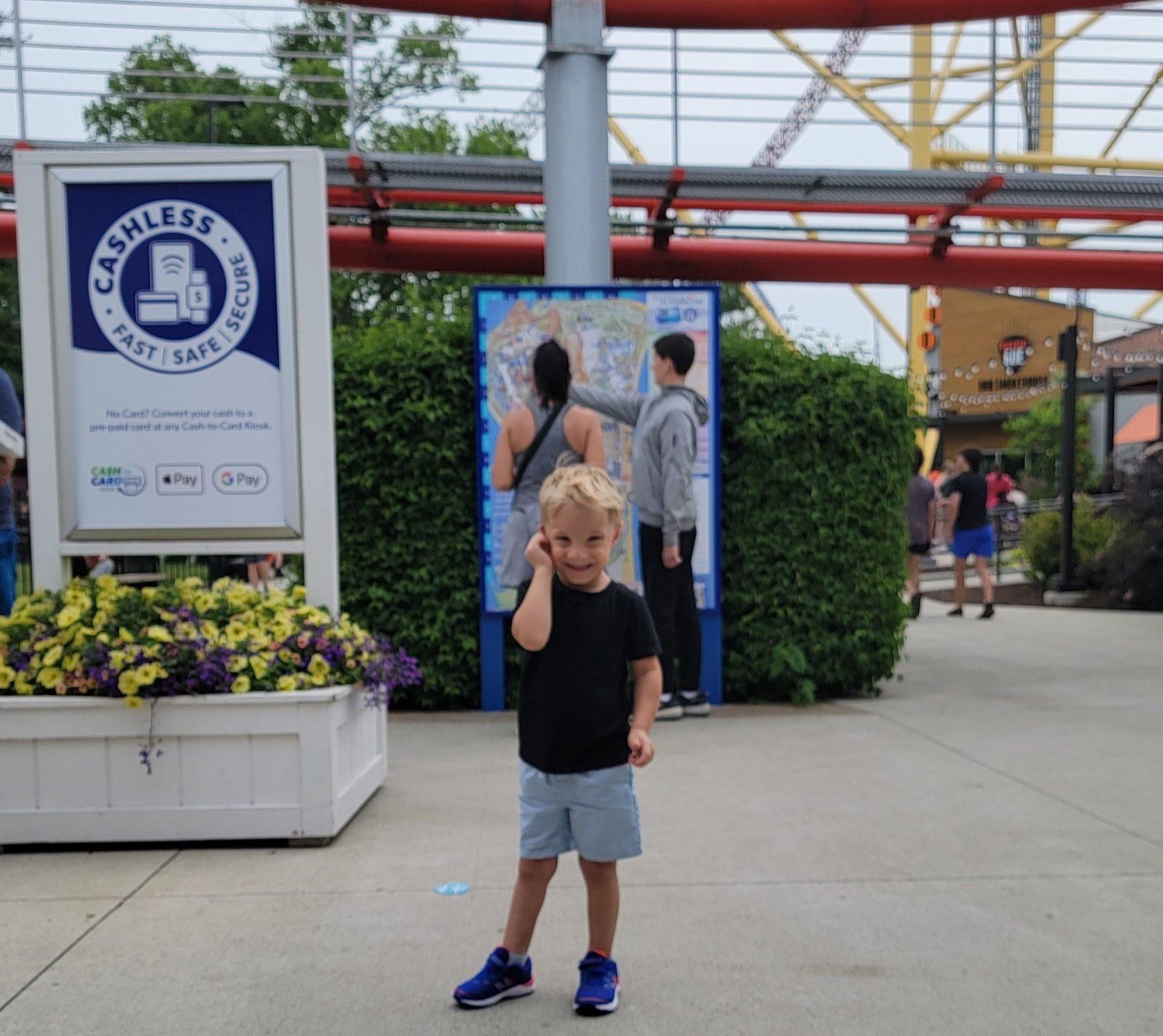 First Stop: Cedar Point in Sandusky, Ohio
If I could describe Cedar Point, I would say it's Disney World, but for adults, with the Peanuts Gang as a theme. Cedar Point is home to 71 amazing rides all ranging from family-friendly river rides to high thrill roller coasters. I am a thrill seeker, so you will definitely find me on Steel Vengeance (and you'll have to go through a metal detector since NO carry-on items are allowed, including sunglasses). There is a water park, so many shows, countless immersive dining experiences, and signature summer events. There really is something for everyone for a fraction of the cost of Disney World (talk about a WIN). When you get tired of exploring the park (although highly unlikely), you can put your feet up and enjoy a drink on the mile-long sandy beach of Lake Erie or play one of the many ongoing beach activities on the beach with new friends made from around the country.
Where to stay: Hotel Breakers and Cedar Point go together like peanut butter and jelly. Hotel Breakers is on Cedar Point property and comes with many perks and benefits just by staying on-site. In addition to getting into the park an hour earlier than the public, you can purchase all of your park necessities in the hotel itself including tickets (at a discounted rate), and all of your fast passes for the whole family. There are six fully staffed restaurants on-site, parasail and jet ski rentals, indoor and outdoor pools and hot tubs, and an outdoor water play area for the littles. There is also direct access to the beautiful Lake Erie, just steps outside of the resort.
Cedar Point tips and tricks:
Get the fast passes, especially if you're a thrill-seeker looking for fast roller coasters. The fast passes aren't like Disney where you have to register for certain time slots or are limited to a certain amount of times you can use them.
If you're looking for a waterpark and resort all in one, look into Castaway Bay. Also a Cedar Point resort, there is a shuttle service that takes you to and from the park to your hotel. Plus, it's an indoor waterpark!
Not feeling the park? Enjoy a day at the beach with water sports activities, and boat and jet ski rentals. Growing up in the nation's oldest city, and spending almost every waking moment at the beach, I've always felt strange calling the sandy shores of Lake Erie a beach.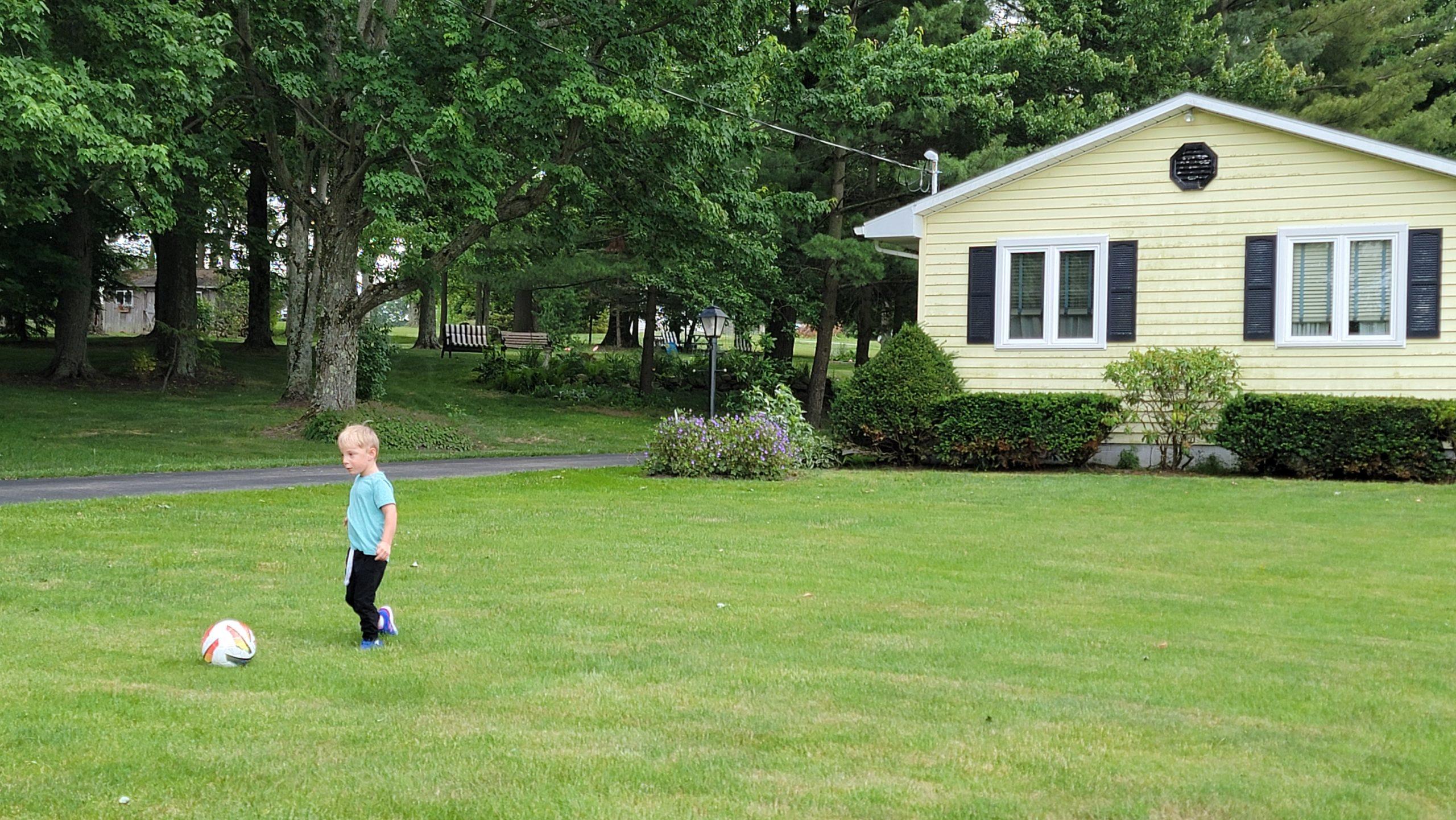 Second Stop: Salem, Ohio
I call it the real Small Town, USA, but I guess that is not entirely true since there is a Starbucks there now. It is small, quaint, and honestly, everything I could want in a place to call home. As a child, my dad would take my brother and me up to see my grandparents at their home in Salem. We spent our time outside mostly, catching lightning bugs, fishing, swimming, driving the tractor, and looking for worms (for bait, of course).
Third Stop: Cleveland, Ohio
Cleveland is also known as The Land, among a few other unique names. The Land is probably the most fitting. Again, I know it doesn't seem like a great vacation spot, but hear me out. It is an amazing vacation spot because there really is something for everyone.
The Rock & Roll Hall of Fame: I'll give you 10 seconds to name a museum that hosts live music from rock and roll royalty to local bands, book signings, fan days, and interviews. I'll wait. Exactly. Unique to the genre, each exhibit at the Rock & Roll Hall of Fame highlights key themes, moments, and items of Rock and Roll, while giving you a hands-on experience to interact with instruments, learn to play, and create your brand for your own band!
The Cleveland Botanical Gardens: This is said to be a secret oasis in the Towering City of Cleveland. With 10 acres of outdoor gardens, a massive glasshouse, and a children's garden (with a tree house), the Cleveland Botanical Gardens is a perfect place to spend a (not 100-degree) summer afternoon with the family. Within its gates, you will find 11 themed gardens, 350+ exotic plants, reptiles, and birds, and a darling little cafe for a light afternoon snack. Take a look at their schedules for arts, crafts, yoga, and butterfly releases.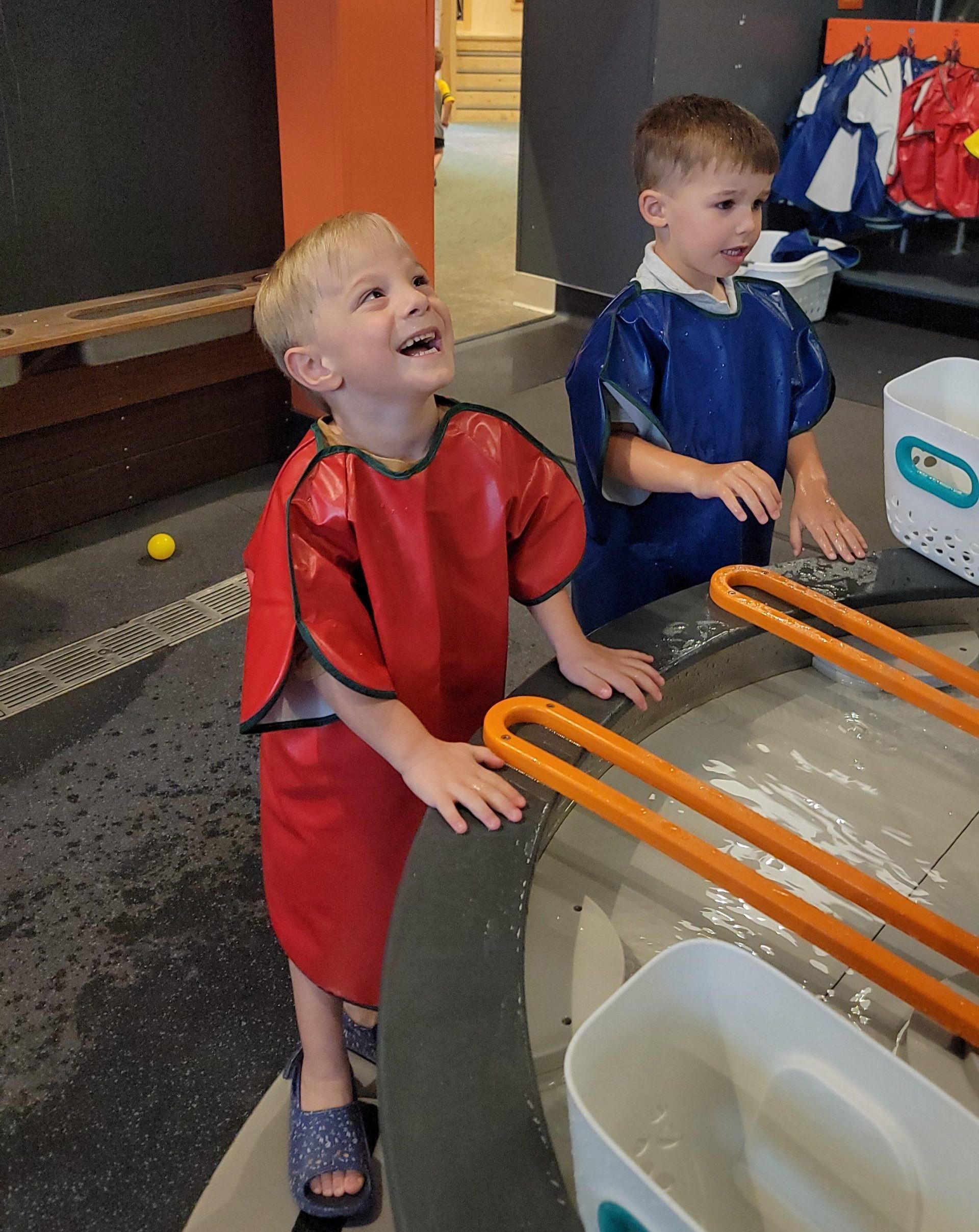 The Children's Museum of Cleveland: The Children's Museum of Cleveland was honestly my favorite experience. Think about a four-story mansion dedicated to providing a hands-on playful learning experience for children. Each floor welcomes the whole family to participate in activities with their children. We could've spent the entire day exploring Adventure City, playing in the water activities in the Wonderlab, and making bubbles in the Bubble room. The Children's Museum of Cleveland is more than just a big indoor play space for children to interact and have some hands-on learning. It also offers access to resources to help families raise creative, healthy, and well-educated children.
The Greater Cleveland Aquarium: The Greater Cleveland Aquarium invites you into the home of over 1,500 aquatic animals. The aquarium takes you on a journey over seven galleries where you meet and learn about animals from all over the world, complete with themed rooms, reflecting the animals' natural environment. We are no strangers to the aquarium. In fact, Mark bolted straight to the 11,000-gallon stingray touch pool where he proceeded to name (and rename) every stingray.
There are so many other places worthy of exploration in this overlooked and underestimated state. As we continue our yearly journey to our summer home, we will likely find ourselves exploring new places to share with you. As I said, it may not be a beach and it may not have mountains, but Ohio, on its own merit, is a hidden gem worth your time.