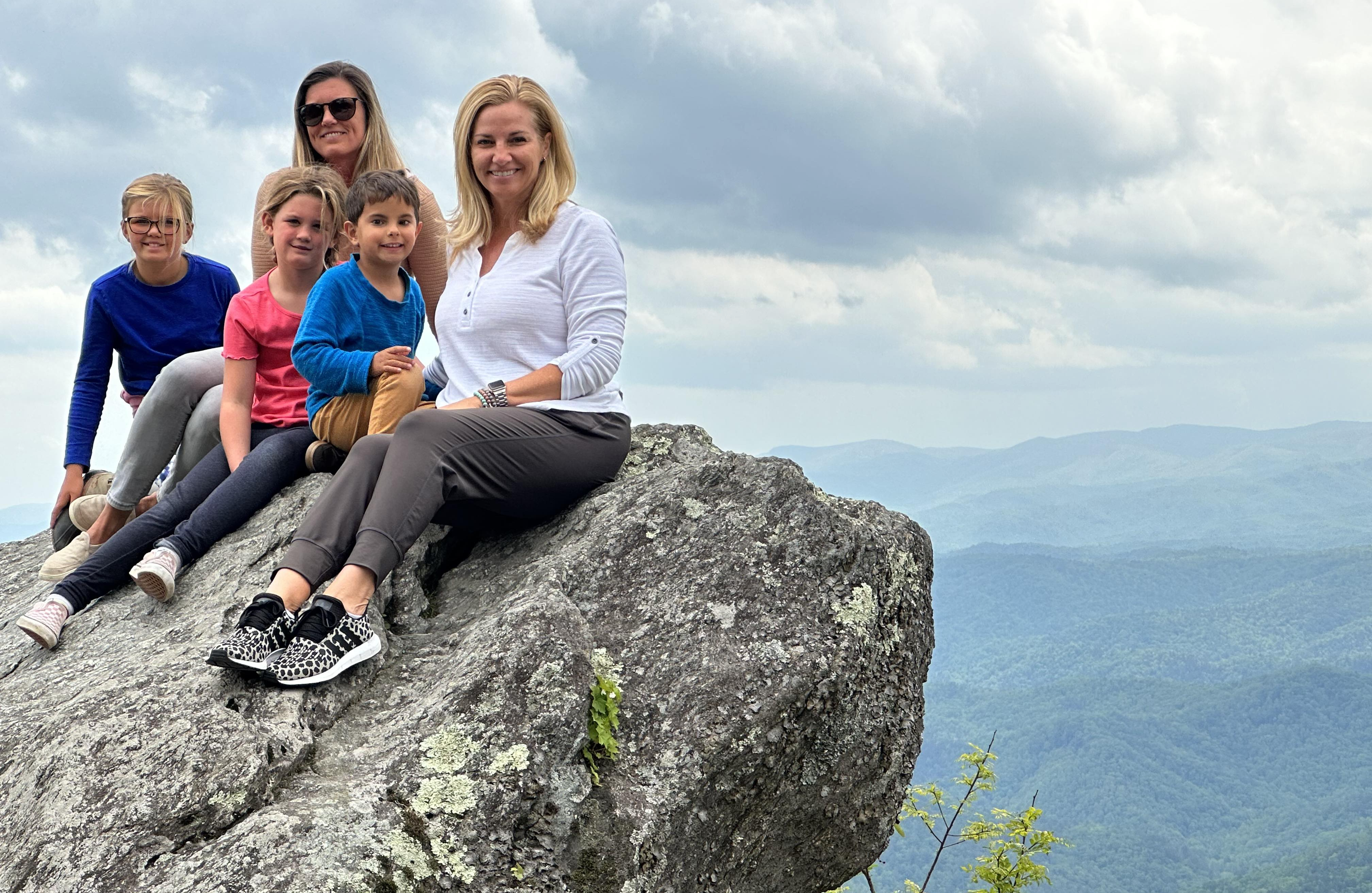 Move over Asheville, there's a new destination in the Blue Ridge Mountains gaining popularity for its quaint, family-friendly, small-town allure.
About 7.5 hours to our north is Blowing Rock, North Carolina, aka "the Crown of the Blue Ridge." Just a 15-minute drive from Boone for geographical reference, Blowing Rock is named after The Blowing Rock, an enormous cliff high above the Johns River Gorge with views for days of other nearby mountain ranges.
The Story of The Rock
According to Blowing Rock history, the windy cliffs of the area were home to the Cherokee and the Catawba Indian tribes, who were hostile to each other, and was the basis for the story of "The "Blowing Rock." Two star-crossed lovers, one from each tribe, were walking near The Rock when the reddening sky signaled to the brave that he must return to his tribal duty, and the maiden urged him to stay with her. His desperation in choosing between duty and love caused him to leap from the edge of the gorge toward the rocks below, while the maiden beseeched the Great Spirit to bring him back to her. The famous winds of the John's River Gorge blew her lover back into her arms, and this legend about The Blowing Rock is still told today.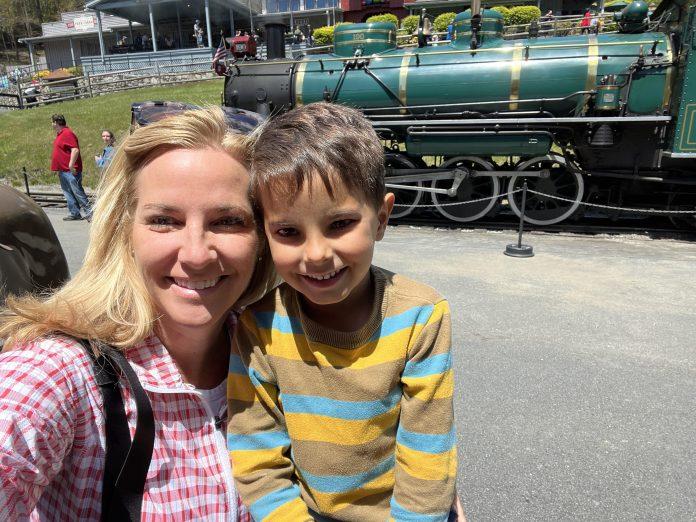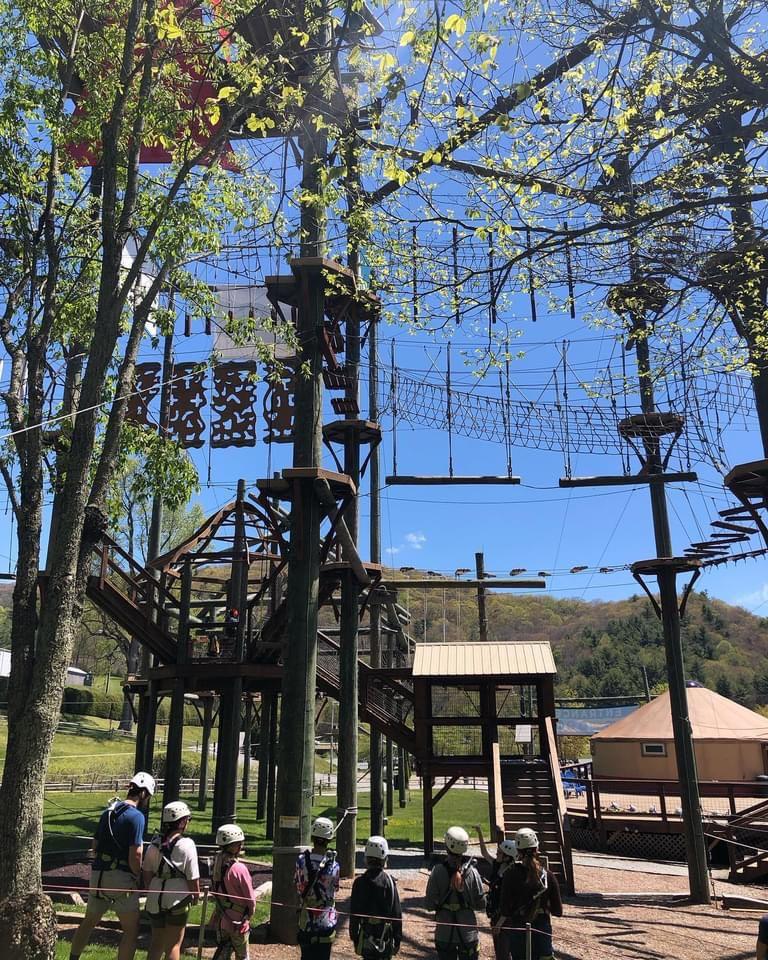 What to Do: Fun for the Whole Family
Tweetsie Railroad: We first visited Tweetsie Railroad about seven years ago with our then 5-year-old son and we were so excited to take our now 12-year-old and his little brother back. Plan to spend at least half the day at the Wild West theme park where the main attraction is a historic steam engine train ride through the mountains — watch out for the cowboys! Hop on the chair lift for a quick ride up to Miner's Mountain for some gold panning and gem mining, plus more fun rides for the littles. Admission is free for children under 2, $40 for children 3-12, and 13+ is $60.
High Gravity Adventures: In the parking lot is High Gravity Adventures for kids 5 and up, a challenging adventure course with an aerial bridge, tight ropes, floating foot loops, free falls, zip lines, and more! There are 75 challenges total throughout the three levels. The older kids (and adults) had an absolute blast racing each other. Admission is $49 for 14 & up, $39 for 8-11, and $19 for kids 5-10.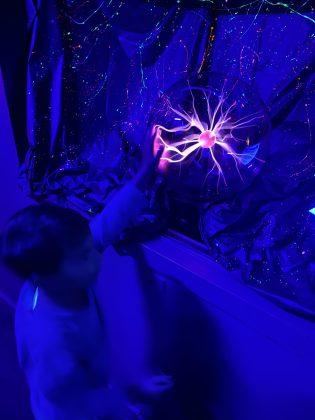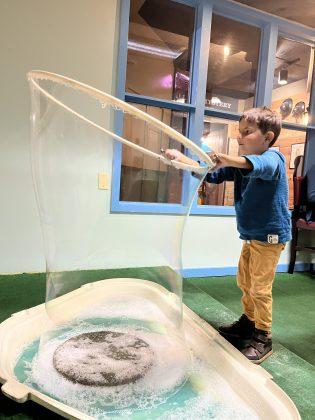 Mystery Hill: When driving through town you can't miss this roadside attraction: Mystery Hill is definitely one of the quirkiest things to do in Blowing Rock. I was skeptical at first, but Mystery Hill turned out to be one of the most fun things we did and the kids gave it a 10/10.
On the site of a former apple orchard is now a collection of attractions including a naturally occurring gravitational anomaly that really plays with your mind. I still don't quite understand how it tricked my sense of gravity, but boy did it. Watching water flow uphill blew the kids' minds. You have to experience it to believe it. There's also mechanical bull riding, a hall of mystery, Prospector Hill Gem Mine, ax throwing, and an old-fashioned photo studio. The "do it all" package is $64.95 for ages 13-59. Children 4-12 are $62.95 and children under four are free.
Glen Burney Falls Trail: For the outdoorsy types, check out Glen Burney Falls Trail for a 3.1-mile trek through dense forest and past three waterfalls. We didn't get to do this, but many locals suggested it as the place to hike. And, when you're down exploring Blowing Rock, you've got several other little towns within driving distance like Boone, Banner Elk, Grandfather Mountain (check out the mile-high bridge), and Linville Falls with spectacular hiking as well.
Golfing: Golf enthusiasts have five public course options in the area. Our group played a round at Boone Golf Club which is a quick drive from Blowing Rock. My husband said there were lots of elevation changes and picturesque views and the course was challenging. The website says the course is considered one of the highest-rated public golf courses in Western North Carolina and is open from April through November. Rates vary by day of the week and number of holes.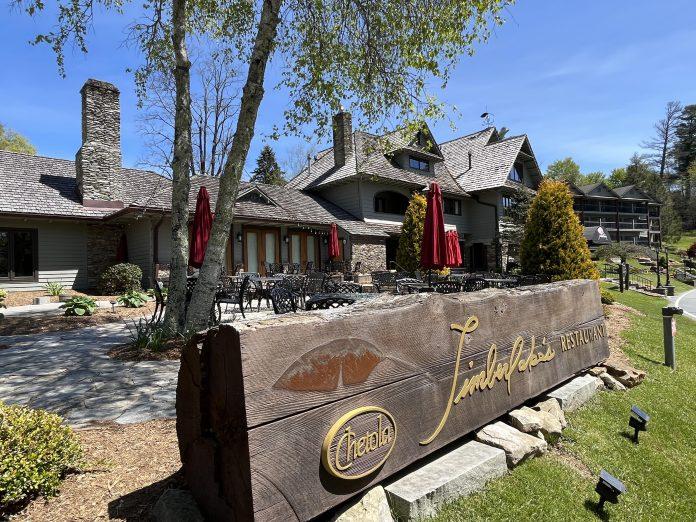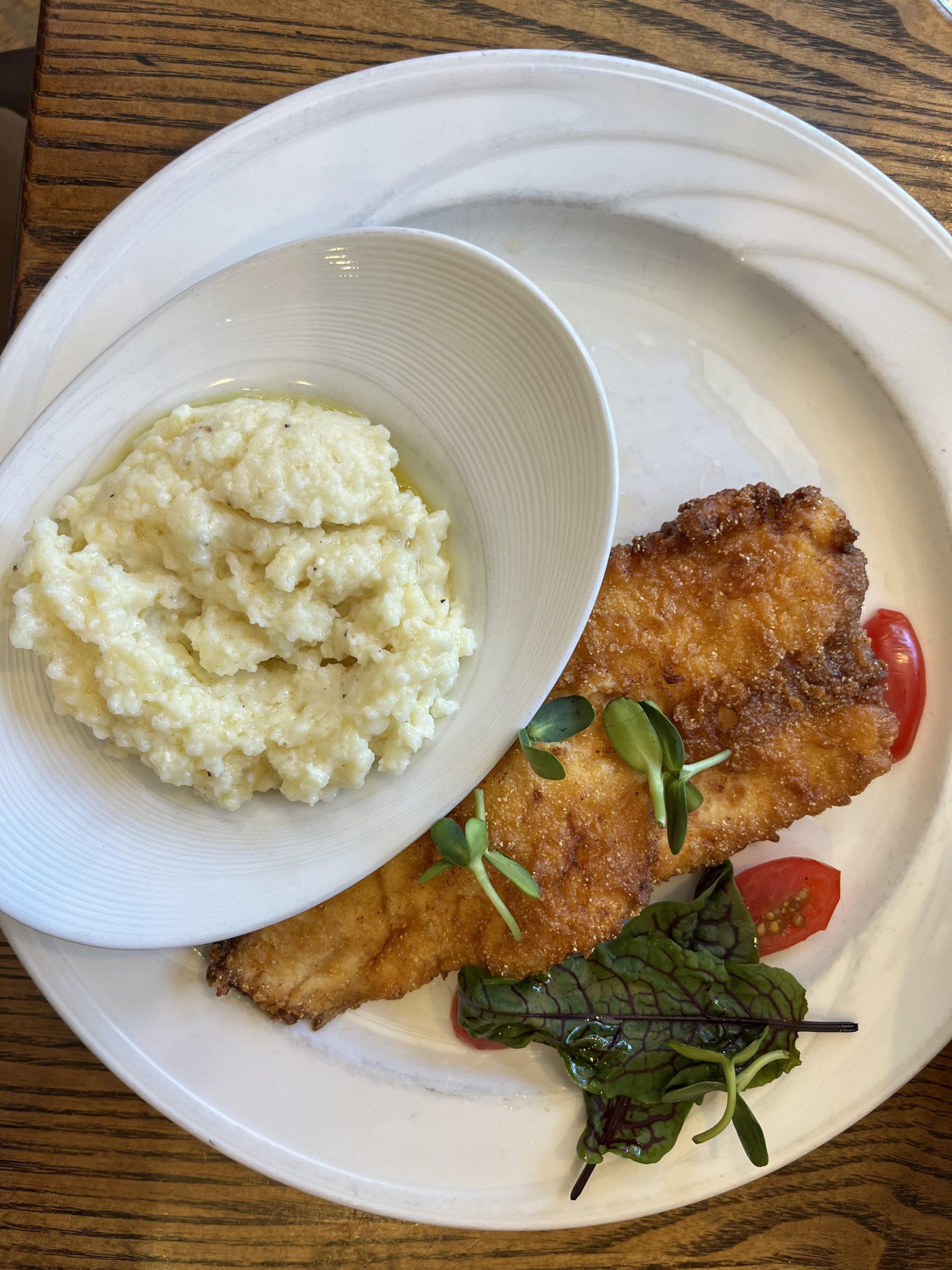 Where to Eat & Where to Stay
Blowing Rock Ale House & Inn: If you work up an appetite, there are so many great family-friendly places to go. We loved Blowing Rock Ale House & Inn, the town's first microbrewery, just a block from Main Street where you'll find antiques, home décor, clothing, and many cute shops for the moms who want to do a little retail therapy. We sat outside and enjoyed the crisp air and had a few local craft beers and apps while the kids played on the playground/park area at the top of the hill.
The Speckled Trout: The Speckled Trout Restaurant & Bottle Shop is another popular dining spot with live music and is dog friendly. And for some "wine with altitude," stop in Sunset & Vine and have a flight of wine on the adorable porch with the locals.
Timberlake's Restaurant at Chetola Resort: If you're looking for a more upscale experience with truly scenic surroundings (don't miss the swans swimming around the lake), check out Timberlake's Restaurant at Chetola Resort (open for breakfast, lunch, and dinner). We enjoyed tasty local trout and some of the best grits I've ever had, and I am from the South. The boys borrowed some fishing poles from the resort and spent the entire meal down by the 8-acre lake stocked with brown and brook trout.
You don't have to be staying there to enjoy the restaurant's specials, but after we dined and had a tour of the property, we know where we're staying when we come back. Chetola (which means haven of rest in Cherokee) Lodge has 42 rooms with views of Chetola Lake or the grounds, and five Bob Timberlake suites, each named for a prominent individual who was part of the historic fabric of the resort and town. Bob Timberlake is a famous artist and the inspiration behind the mountain inn's decor and furnishings. Seemed like a pretty unique and relaxing place, and really family friendly with an indoor pool, recreational games, hiking trails, fishing, and more. FYI, the resort just received TripAdvisor's 2023 Traveler's Choice Award!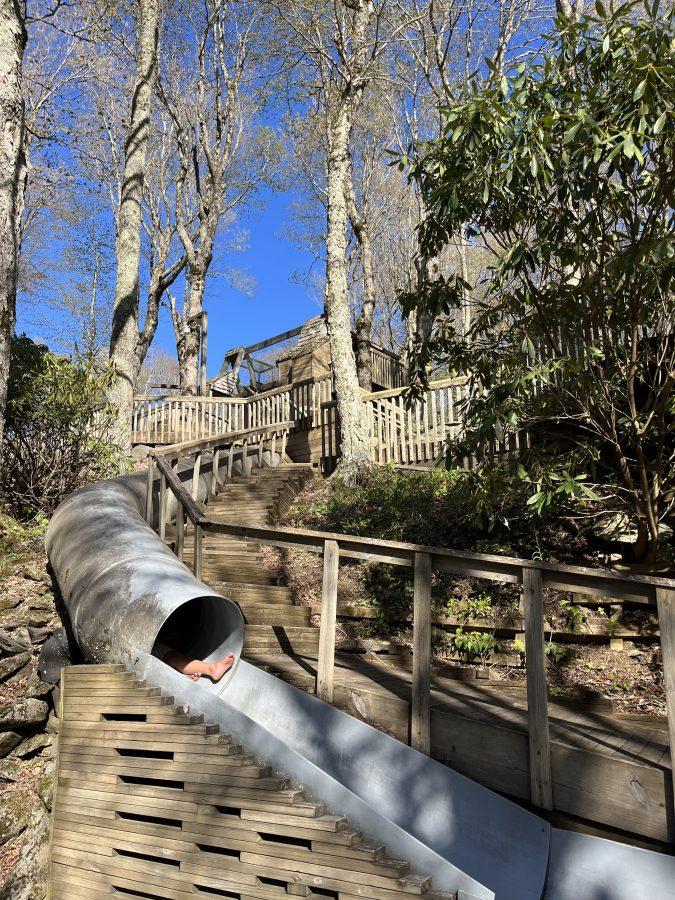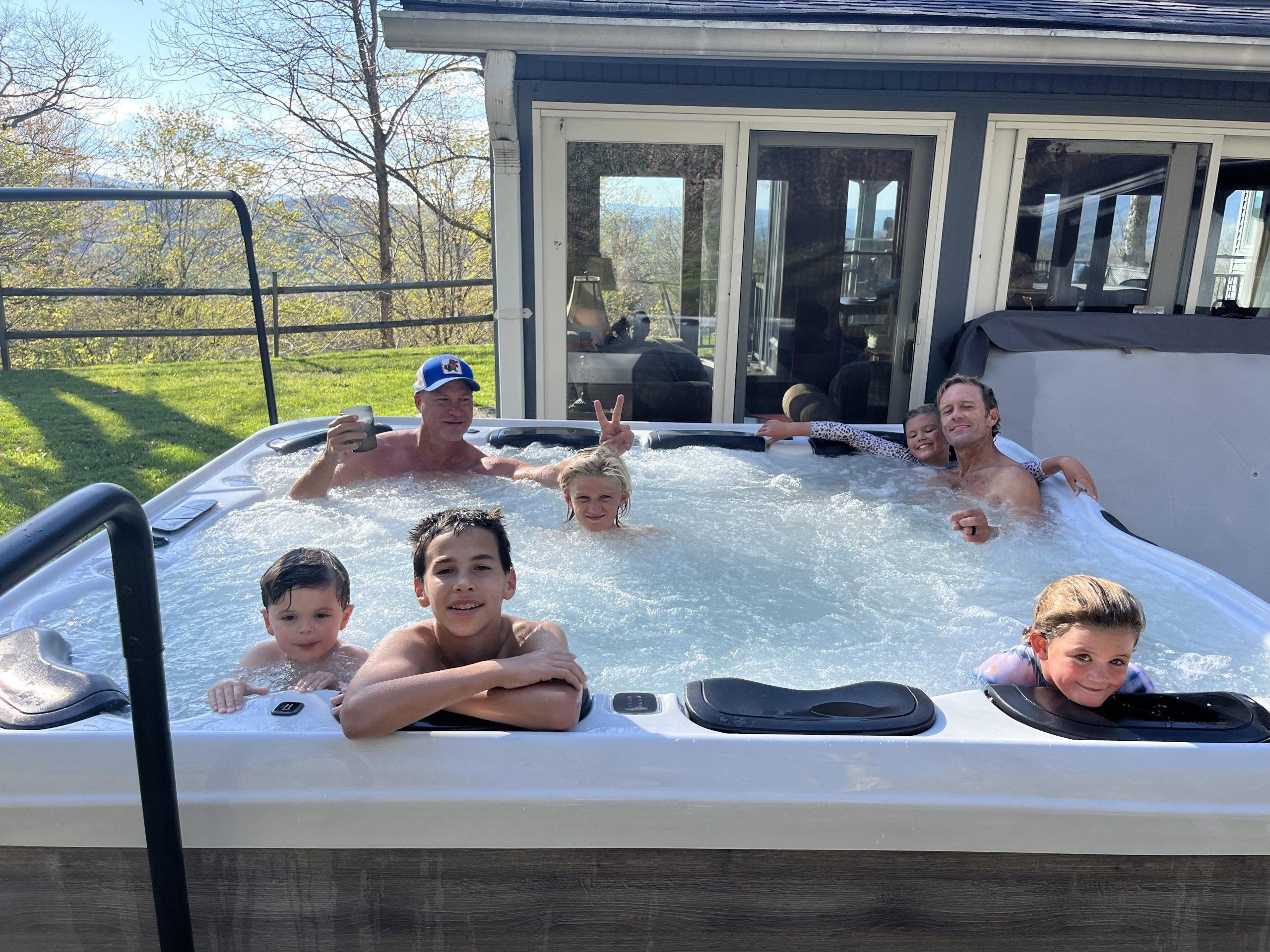 A VRBO Gem: If you have a large party or family looking for an awesome rental home, I highly recommend this place on VRBO. It had space for 20 people, so many sleeping areas, a game room, bunk beds, a hot tub, a fire pit area, beautiful views, outdoor dining, an indoor dining table for 20, and the coolest slide that kept the kiddos outside and off their electronics. The chipmunks and badgers running around the property were a bonus!
We can't wait to go back and explore more of what the "High Country" has to offer.