This summer the kids and I are ready to go! Here are 10 kid-friendly day trips or weekend trips that offer plenty of fun, educational activities for the kids (and us parents too)!
1. St. Augustine
I know, it's a given. But I often forget what an easy, fun place this is to visit for the day! If you haven't been to the Alligator Farm, it's a must-do. My personal favorite thing about the Alligator Farm is feeding time when they throw HUGE rats to the gators (that you are basically standing right above) and watch how high they lunge in the air to catch their meal. Scary and Awesome.
If you are looking for a more laid back kind of day, Project SWING Park is a fab playground (similar to Sunshine Park in Jax Beach), located right next to the parking garage in downtown. This is a great place to start a day of fun. A walk across the street will lead you to the Castillo de San Marcos where kids will enjoy running in the grass or pretending they are knights (or I guess, in this case, Conquistadors!). Head towards the Bridge of Lions and you will find the Black Raven at the Marina. Hop aboard for a pirate adventure the kids will LOVE. An excursion to St. Augustine isn't complete without a stop at Davenport Park and a ride on the historic carousel. It is always our last stop on the way out of town!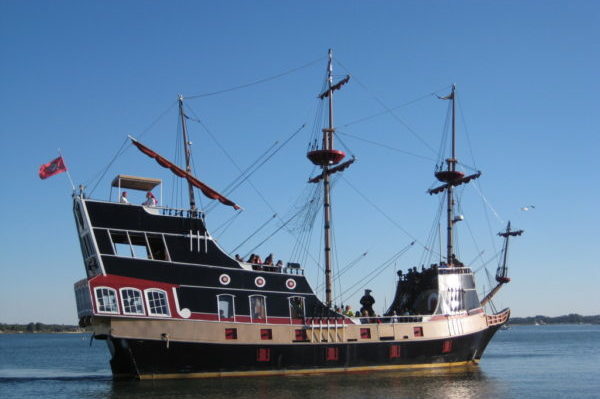 2. Catty Shack Ranch Wildlife Sanctuary
Who knew that there was a cool place to get up close and personal with endangered "big cats"!? Located on the Northside of Jax, Catty Shack is a nonprofit organization whose mission is to provide a safe, loving forever home for endangered big cats and to educate the public about their plight in the wild and captivity. If your kids can stay up a little later (7:30), word on the street is to go to their nighttime feeding and watch as 450 pounds of meat are distributed to these kitties. Check their calendar for exact times and dates.
3. Marineland Dolphin Adventure
My husband and I did this a few years ago, and it was just AWESOME. Located in South St. Augustine, Marineland offers a variety of dolphin experiences for kids and adults alike. Programs include swimming with the dolphins for participants 5 and older or the popular Touch and Feed program for kids 3 and older. For a list of all the programs offered, see their website here. This experience is pure magic!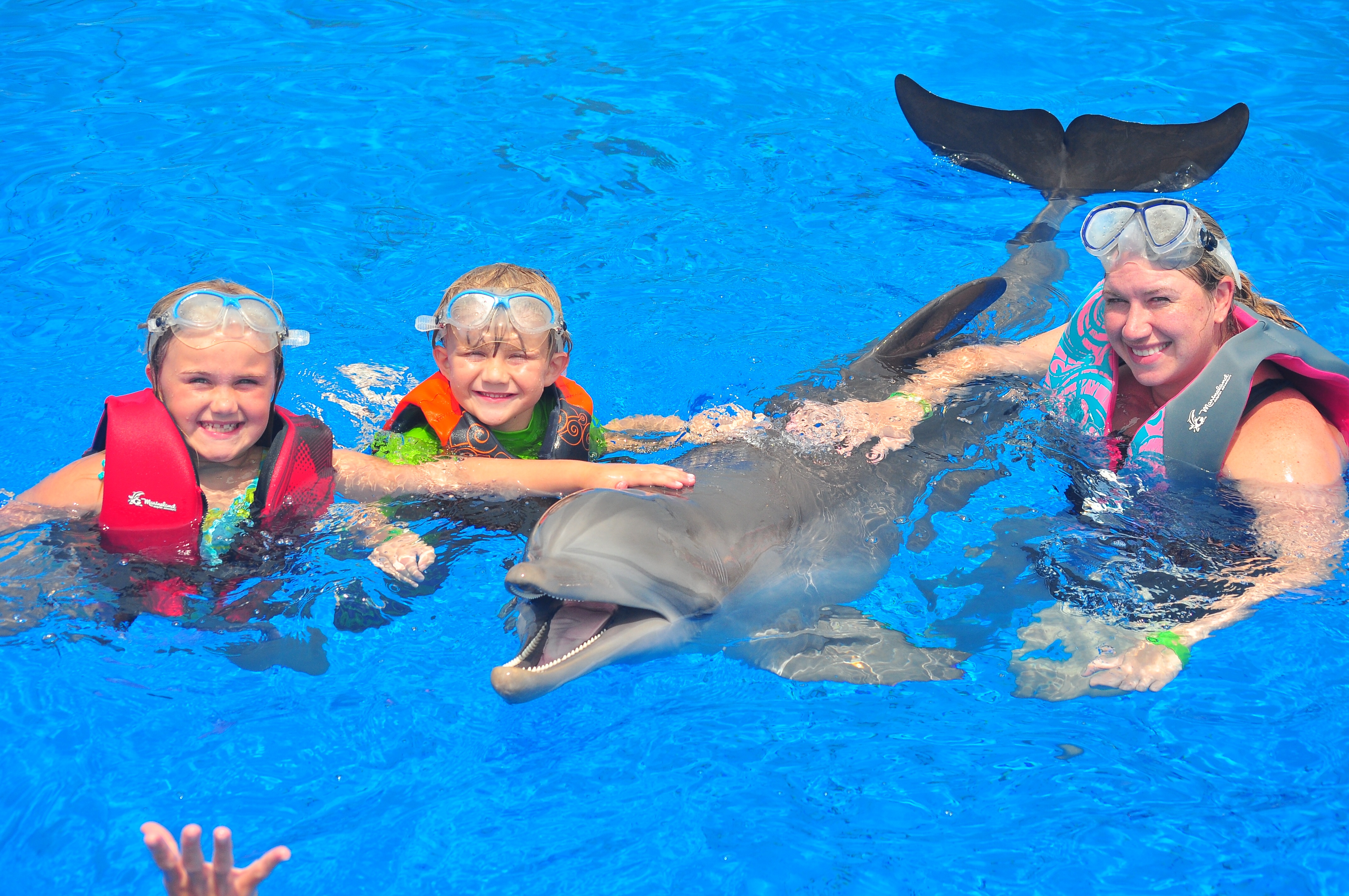 4. St. Marys Aquatic Center
This one is a hidden gem. Located just an hour north in St. Marys, Georgia, this water park offers endless amounts of fun for a fraction of the cost you would pay for a day at a big water park. There is an awesome splash park for the little kids offering a zero-depth entry water playground with sprinklers, water cannons, slides, and a huge bucket that dumps 300 gallons of water every 5 minutes. There is a large waterslide for bigger kids and a lazy river for everyone! My friend hosted a birthday party here a few years ago, and it was a hit with EVERYONE! The very last day of the regular swim calendar (September 9th this year) goes "to the dogs." They open the splash park to our four-legged friends for some fun! Visit their website for hours and directions!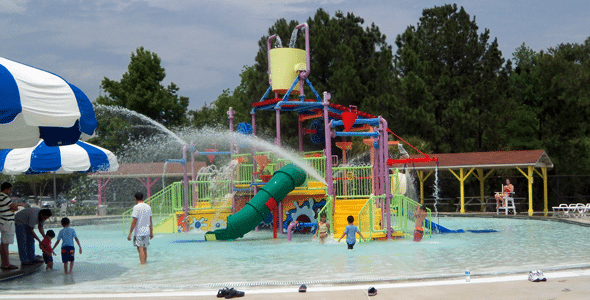 5. Fernandina/Amelia Island
This is another one that is a given but offers a ton to do just 45 minutes north of us. Take a horseback ride on the beach, explore Fort Clinch, rent a kayak, and explore the wildlife. Downtown is beyond charming and home to plenty of delicious kid-friendly restaurants. For a quick, casual, kid-friendly meal, head to Timoti's Fry Shack. You order at the counter and can sit outside where you can watch your kids play on an awesome pirate ship playground. It's every parent's dream to have a playground at a restaurant that isn't Chick Fil A, right!? After dinner head to Fantastic Fudge on Center Street for some yummy ice cream!
6. Take a Train to Winter Park
If you have kids who LOVE trains like my son, this is a must. We are lucky enough to be able to hop a train from the Amtrack station in Jacksonville and take a ride to Winter Park, FL, just outside of Orlando. While our Amtrak station is not located in the most convenient place, Winter Park's train station's location is PRIME! From the station, you can walk around this charming, quaint town with shopping and restaurants galore! Tickets are $60 round trip, and the ride is 2.5 hours each way. For a list of train times check here.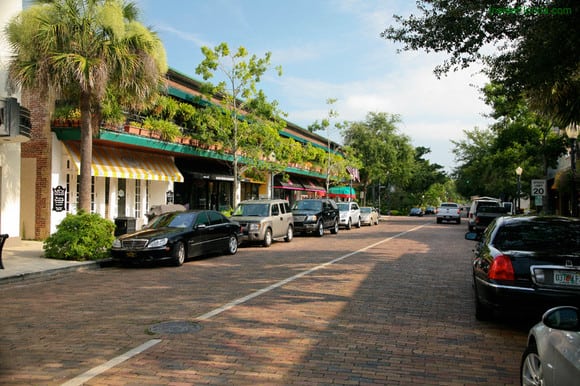 7. Swim with the Manatees
Just a few hours to our southwest on the Gulf coast lies an "Old Florida" town that is home to some amazing Florida wildlife. When the temperatures drop in the winter, Manatees head from the Gulf to Crystal River, one of the few places you can SWIM with manatees! I was lucky enough to get the opportunity to swim with the manatees when I was in high school and it was an unforgettable experience. What a neat thing to be able to do with your kids and a great way for them to learn a little about Florida wildlife and some Florida history too.
There are many businesses that offer manatee excursions. I will link to one here based on recent good reviews. Costs seem to run about $45 for snorkel and wet suit. For kids not old enough to suit up and swim with these gentle giants, plenty of places just offer boat cruises for viewing. Afterward, stop by the Shoppes of Heritage Village in historic downtown Crystal River to browse some local shops and eateries! Remember this is better to do November- March!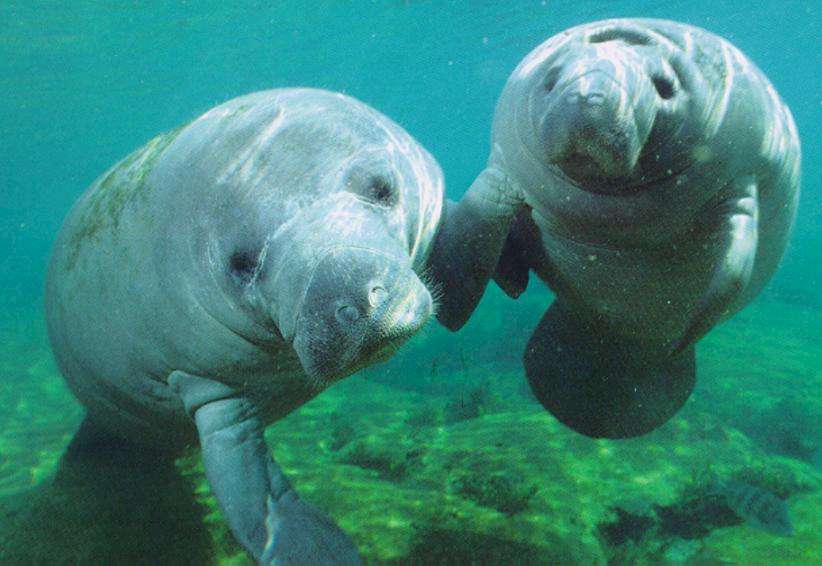 8. Tube the Ichatucknee
This a great, relaxing, beautiful tour of untouched Florida nature. Head to the Ichatucknee, rent a tube and float away a hot summer day in the cold, crystal clear water. Located very close to Lake City, this is a great day trip from Jacksonville. I feel like this was a Florida tradition growing up. Tubes, rafts, kayaks, etc. can be rented from various rental companies such as this one. For smaller kids, I would recommend a raft or a tube with a bottom as the water is cold and your kids will have blue lips before you know it if they are in the water for a while. Also, don't forget to rent or bring life jackets!
I will say, during the summer, it is best to go with a tube vs. kayak/canoe as there are many people on the river, and this seems to ease the congestion. Ichetucknee Springs Park has different launching and ending points, and you can choose to tube from 1- 3 hours depending on where you exit. There are multiple picnic areas throughout the park, and it is the perfect place to pack a cooler and enjoy the outdoors after your tubing adventure!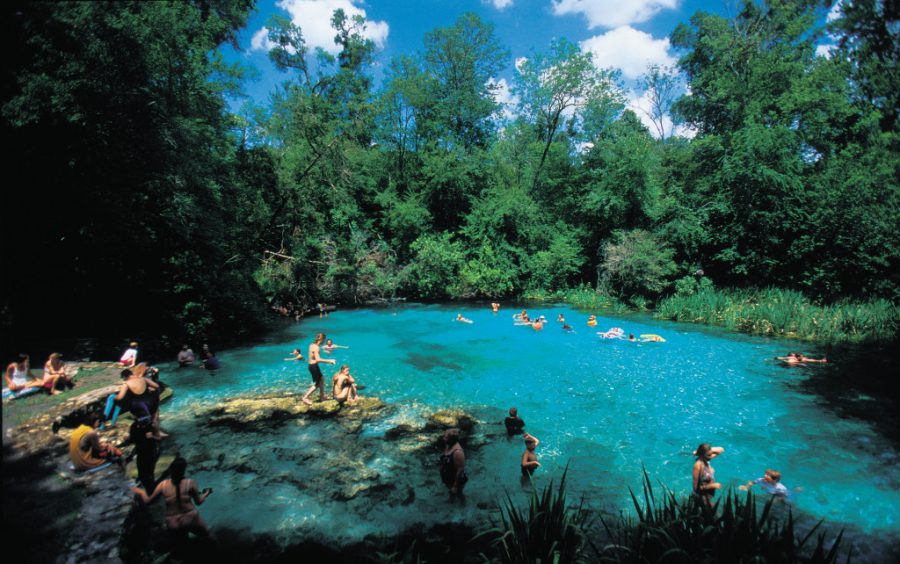 Since 1947, the Mermaids of Weeki Wachee Springs have been performing shows in their underwater theater. This is Old Florida at its finest! Learn more about Weeki Wachee's history here. This place is a legend and a great part of Florida history. Today, Weeki Wachee Springs is still home to the famous underwater theater of performing mermaids. For kids, the mermaids perform their version of The Little Mermaid. Also great for the whole family, is Buccaneer Bay, a small water park with waterslides and splash areas. There are also riverboat cruises and animal encounters! For more information, visit their website.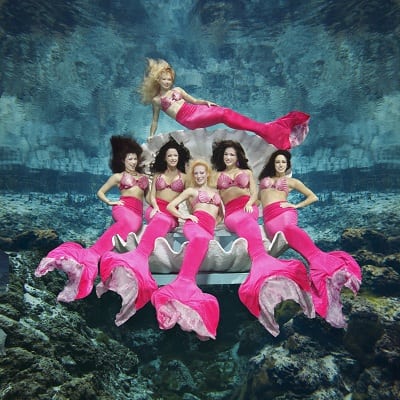 10. Kennedy Space Center
On June 29th, the new $100 million dollar home to Space Shuttle Atlantis will open at the Kennedy Space Center telling the incredible story of NASA's 30-year space shuttle program. I have seen Shuttle Endeavor in DC, and I'll tell you, it takes your breath away. It's just so cool to see the shuttle that went to space! Your little astronauts will love seeing these spacecraft up close and will also really enjoy the Junior Astronaut Playdome, a play area where their imaginations can soar with space-themed rock walls, slides, and more! For information visit the Kennedy Space Center website. Also new at the Imax theater is the Angry Birds Space Encounter. A fun, interactive activity for the whole family!  Check out the details here!
Check out 10 MORE Kid-Friendly Day Trips from Jacksonville!