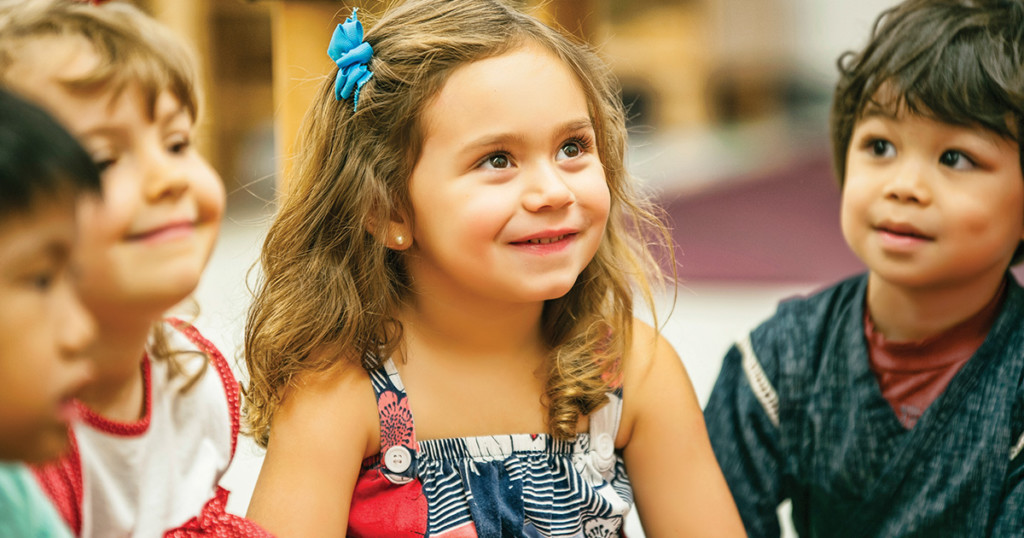 "I'm not sure what I should be teaching our son," I recently said to my husband of our 18-month-old son, Archer. "He can say all of 12 words. Isn't it a little early to be teaching him numbers and letters?"
While I realize it's never too early to teach my babbling bundle of joy the wonders of the world including the ABCs and 123s, I still felt a bit… clueless. What is most important, and what is he most likely to retain at his age? Farm animals? Shapes? Colors? Not to mention the age-old, mom guilt-ridden question: What if I'm simply not doing enough? As a work-at-home mom, I can only spend so much time (and sanity) discussing ducks that quack, dogs that woof and the fundamental differences between a circle and a square.
That's where the Learning Care Group comes in — a nationwide leader in early education, specializing in developmental programs for children ages 6 weeks to 12 years. Luckily — because finding a quality, reputable daycare or preschool can be downright overwhelming — there are two LCG brands right here in Jacksonville: La Petite Academy and Childtime, both of which offer several locations and a variety of programs throughout the greater Jacksonville area.
Experience the Joy of Learning at La Petite Academy
Nurturing care and creative learning experiences are the cornerstones of La Petite Academy, where children in various stages of life (from infants to school-age students) will discover respect, collaboration and the joy of learning. The Academy's exclusive School Readiness Pathway paves the way for future academic success and is based not only on age, but on the specific needs and individual pace of each child. Essentially, no two lesson plans are the same because no two children are the same. This ensures that your student is better prepared for elementary school, thanks to La Petite's specialized curriculum, developmentally appropriate programs and combined focus on building academic skills and life skills.
While the younger set is guided by a more milestone-based curriculum, a central emphasis on STEM (science, technology, engineering and math) is placed on those attending preschool and pre-K. Children are natural-born engineers and scientists, drawn to discovery and investigative play, and La Petite fosters that growth in the classroom.
In addition to preschool, before- and after-school programs, as well as electives such as Spanish, yoga, gymnastics, computers and music, are also offered for children of all ages.
Another aspect that makes the Academy truly unique is its focus on health and well-being through the Grow Fit® initiative, which helps instill a lifetime of health habits such as physical activity, nutritious meals and limited screen time.
Enroll Now & Receive a Special Offer
Enroll now at La Petite Academy and receive free registration or $150 off tuition. Must enroll and attend by September 7. Call to schedule a tour at (877) 861-5078 or visit LaPetite.com.