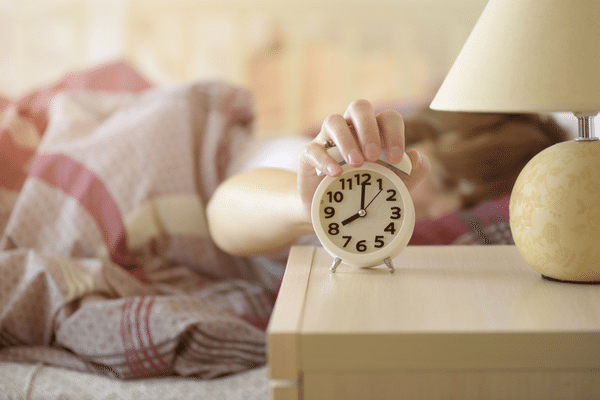 As moms, we all have different strategies when it comes to our child's bedtime routine.
Some of us (maybe myself) turn into cold-blooded militants when 7:30 p.m. rolls around, as the ritual of bath time, soothing lavender lotion, a book and prompt bedtime ensue. You want another sip of water? Forget it. Your mosquito bite has decided to itch? Well, deal with it. Mom is heading to the promised land at 8 p.m. sharp.
Other moms are cool cats — flexible and go with the flow. They're the moms whose kids are still playing in the cul-de-sac when you walk the dog at 8:30 p.m. and seem to be having the time of their lives. You're a little jealous of that type of mom, but you also can't help but wonder when that said mom gets to take a shower.
Regardless of your strategy, there is one common, evil denominator in the wide world of motherhood: Daylight saving time.
First off, the dictionary has been confusing us all along, as it is actually daylight saving time vs. daylight savings time — but you say tomato, I say tomato. Nevertheless, why do we actually still have to endure the pain of this time of the year as a mother?
Despite common thought that daylight saving time was created to allow farmers to have more time to crop in sunlight, it was actually adopted by the U.S. in the 1900s to give consumers more daytime to shop at retail outlets. Shopping? Really? This is the reason that my son will wake me up at 4:30 a.m. this weekend? And for the energy saving-focused mommas? There is no concrete evidence that daylight saving time actually reduces energy usage.
For me, one huge disadvantage of being a Babywise, schedule-following momma is that my son is just not flexible with this time change. Whether you work full-time and drag yourself and your baby out of bed at 6 a.m. or you corral the troops to get your eldest off to school, babies are accustomed to their specific, daily schedules. To me, this is the night of the year that I loathe the most.
Therefore, this almost 2-year-old who will look like this going to sleep on the Saturday before daylight saving time: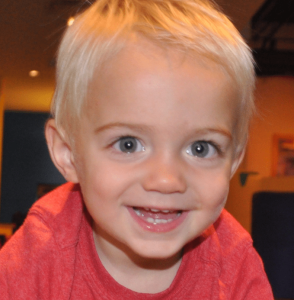 And will wake up at an ungodly hour on Sunday morning feeling a lot like this: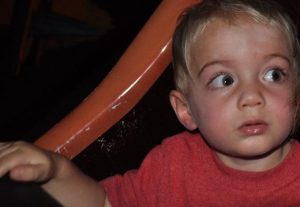 Sadly, there is nothing that we can do as moms besides frequent Starbucks on Sunday — but know, at least, that you are not alone.
Actually, there is one thing that we could all do: Pack our bags and move to the DST-free Hawaii or Arizona. Who's coming with me?