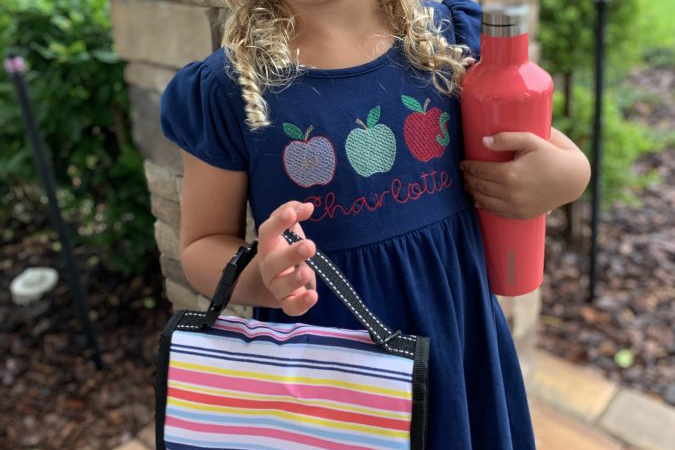 As we prepare to head back to school, one thing we can all agree on is that our kids need to eat lunch — and all the snacks, right?
My daughter begins kindergarten this year. She's been in daycare since she was a baby, and her meals were always provided as part of the tuition. This made our mornings incredibly smooth because besides worrying about bottles and milk, everything was taken care of. This year, there is obviously an option to bring a lunch or have the school lunch.
My plan all along was to have her eat lunch at school, but after having a very detailed conversation with my 6-going-on-16-year-old, it was determined that she would have major FOMO if she didn't get to bring her lunch. She is an amazing eater and will eat just about anything you put in front of her, so that's a plus. I vividly remember as a child comparing my lunch with the other kids in my class and sometimes wishing I had what they had. Wow, comparison starts early, huh?  She recently came home and told me all about her friend who had these "fruit roll-up things" that looked amazing and asked if I could buy those for her.
The Lunchbox: Bento-Style
Over the summer, our camp required us to provide lunches, so this was a test run to get us ready for the fall. Bento box-style lunch boxes have been game-changers for us. They are easy to clean, allow for variety, and no Ziploc bags to worry about! Here are some popular Bento-style boxes:
Leak-free
Cute designs including unicorns, sharks, mermaids, and space rockets
Compartments may be too small for your liking or not hold enough food for older kids
Might be difficult for a smaller child to open or close
A personal favorite (we use the Panino)
Easy for little kids to open and close
Lightweight
Variety of colors
Best to hand wash and air dry for cleaning
Eco-friendly/no plastic
One of the more expensive options
Users reported leaking within the box
Dishwasher safe
May be too heavy for little kids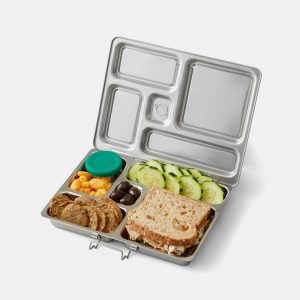 The Lunchbox: Swoozie's
Not a fan of the Bento box? Here are some great local options from Swoozie's at the Town Center that you can pick up today and have personalized in-store.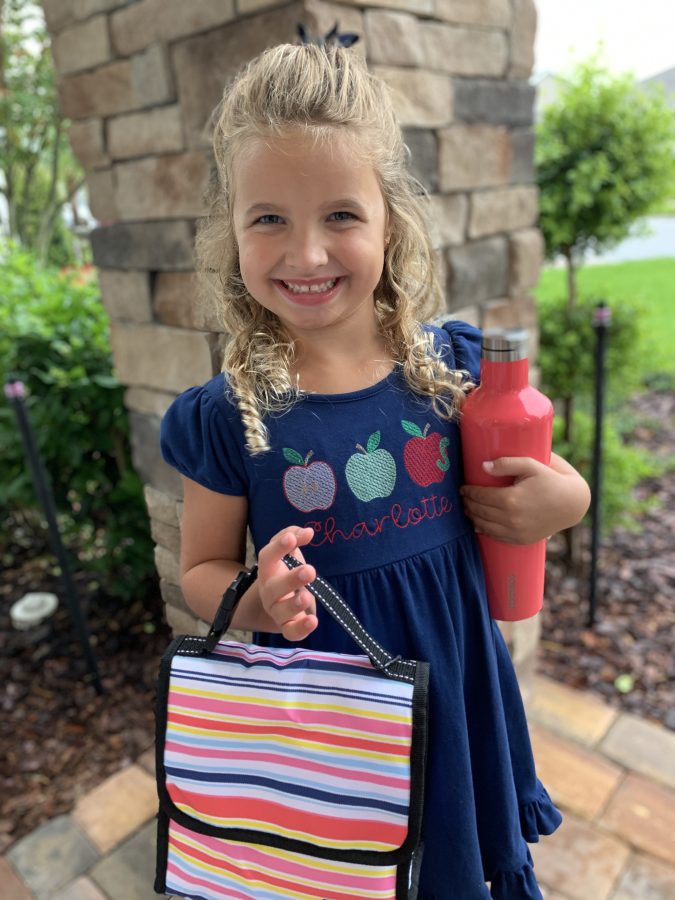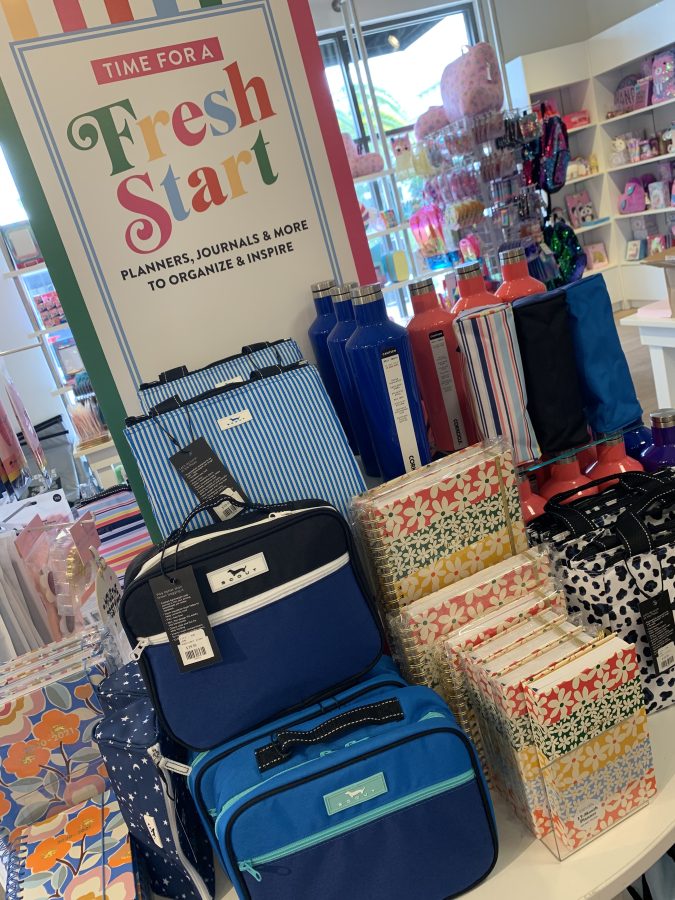 For those who are returning to in-person learning, it is important to keep in mind and plan for your child to be able to open the items you send in their lunch and provide a labeled water bottle, as water fountains will be out of commission.
May the force be with you as we get back to early morning wake-ups, rushing out of the house to get to school on time, and inevitably forgetting a backpack and lunch at home.