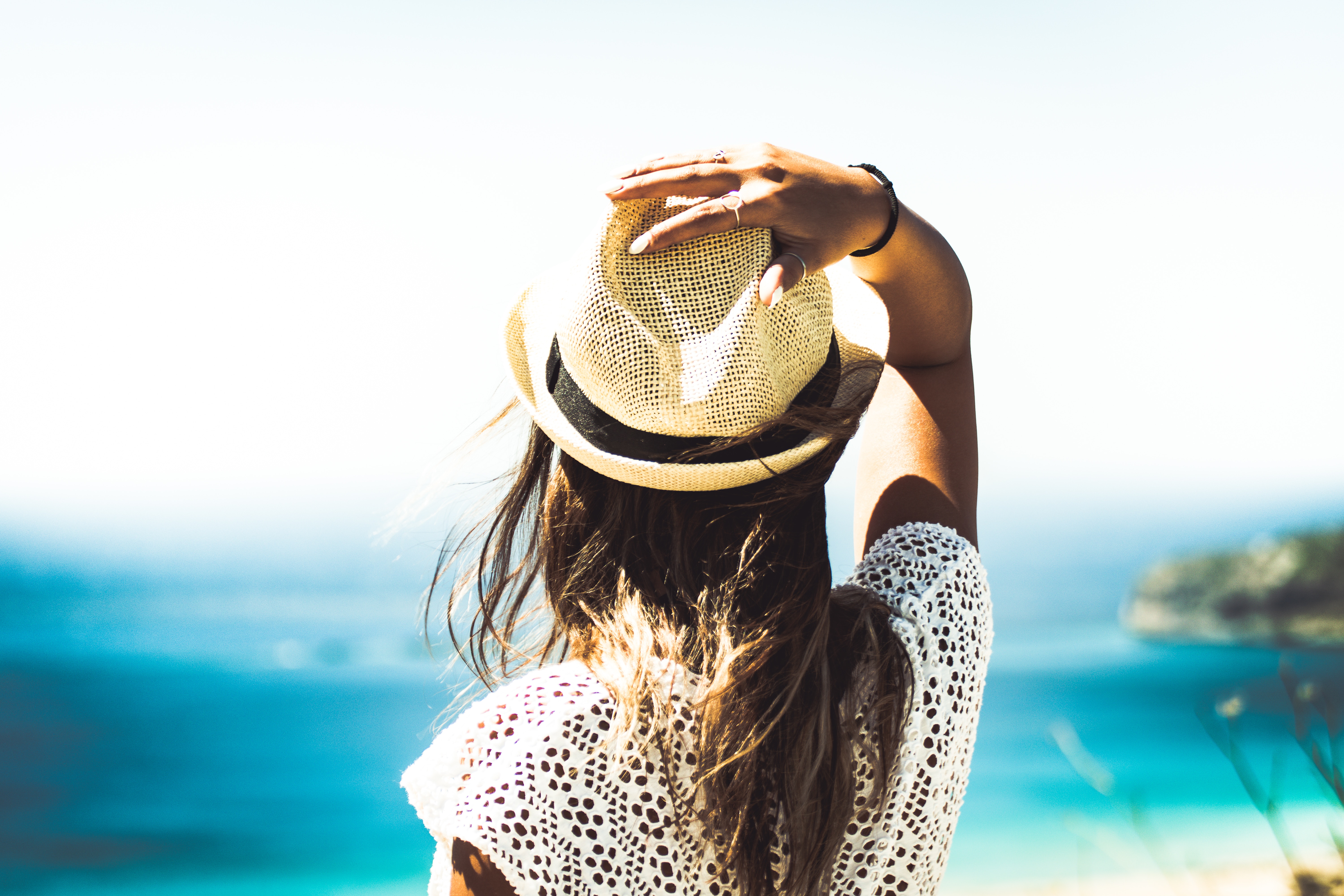 Overnight summer camps can often lead to debate amongst parents. Some parents can't possibly imagine sending their kids off to camp for one, two or three weeks. Others can't wait for their kids to experience everything summer camp has to offer and look at it as a much-needed break! I am in the latter camp (pun intended!)
While I am looking forward to my oldest two heading out to camp in a few weeks for 18 nights, my benefits as a parent is definitely not what overnight camp is about. I see camp as an awesome learning experience for my kids, and I will make ALL three of them try it at least once. My oldest daughter went to her first sleepover camp last year at 9 years old and COULD NOT GET ENOUGH.  She absolutely loved it.  This year, her 7-year-old brother is joining in on the fun!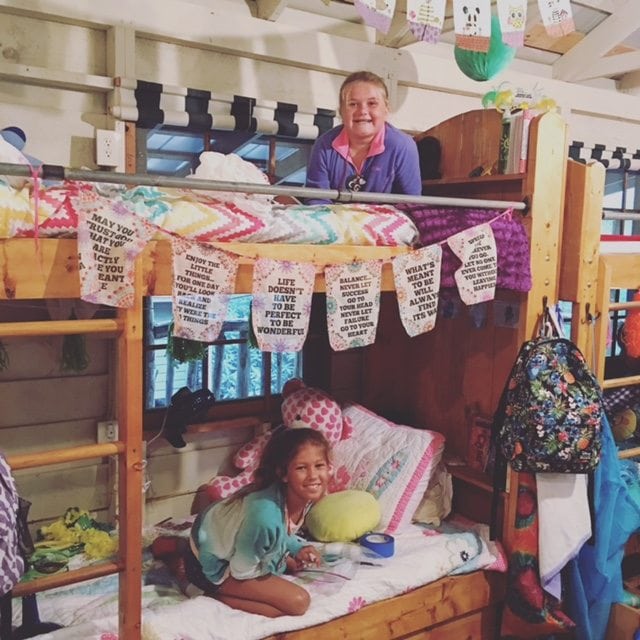 Here are some of the reasons I send my kids to sleep away camp:
Disconnect From Electronics
As much we try to limit screen time for our kids during the summer, I always find myself giving in–it's so hot outside, I have things I need to get done, and my kids are happy in front of the computer or tv. My son is completely obsessed with Minecraft. Camp is a great opportunity to disconnect! No electronics allowed. And the best thing about it, they don't miss them at all! Plus, I see a drastic reduction in interest in electronics at the end of camp. That's a total win in my book!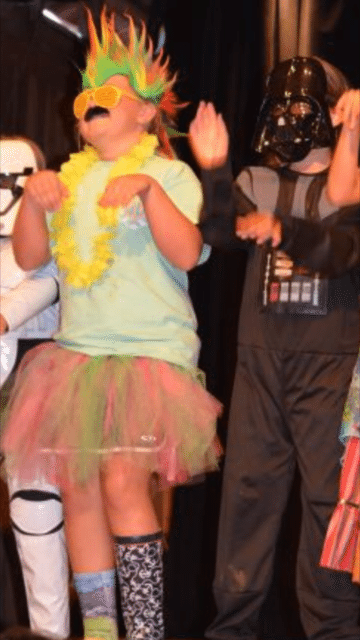 Foster Independence and Self-Esteem
We live in a time of helicopter parenting. We know what our kids are doing every second of every day. Our kids seek our approval daily. At camp, kids are on their own to make their own decisions without parental oversight. They choose whatever activities they want to do, they feel out relationships with new people on their own–they don't have that "parent approval filter" on at camp. Kids can really be themselves! Plus, they learn how to function without us reminding them to pick up, brush their teeth, etc. They learn how to co-exist with all sorts of different people. Camp is an amazing time of personal growth for kids!
Connect with Nature
It seems cliche, but camp is a great time for our kids to really appreciate the things nature has to offer! My kids go to summer camp in the mountains of North Carolina and what an amazing scene to take in. They swim in the lakes, mountain climb, hike in the forest, and play in streams and waterfalls. In a fast-paced technological world, it's so nice to have to pause and appreciate nature.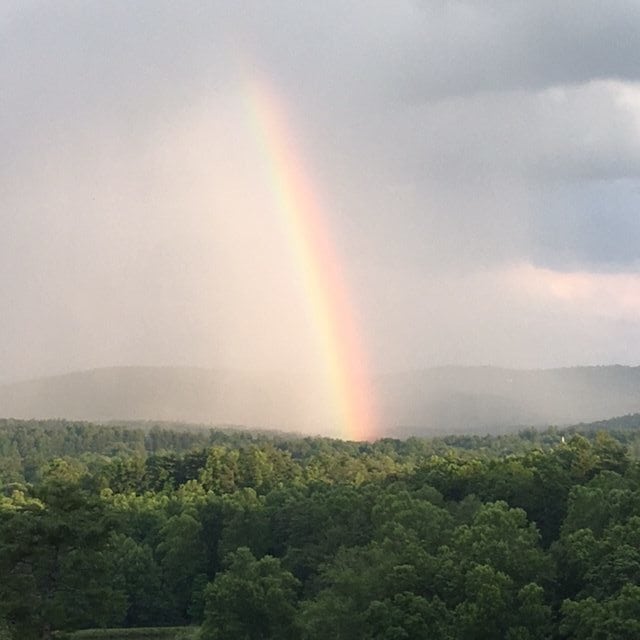 Try New Activities and Food
Kids have the opportunity to try all sorts of new activities and sports they might not have tried at home. My daughter absolutely loved archery. Something she would have never tried was it not for camp. I'm hoping my son has the same experience. Also, the kids don't really have much of a choice in what food they have each day, so I look at it as a great time for my children (especially my insanely picky son) to try new foods and adapt if he doesn't like them.
Make New Friends
Camp offers lots of experience in friendship building and social skills. You have to learn how to live with kids you like, and kids you might think are annoying. It also offers a chance to make friends with people who live in different states and cities. I have many friends who are still best friends with girls they went camping within middle and high school. It's nice to develop friendships with kids, not in your inner circle of friends at home and also provides a fabulous reason to return to camp year after year to spend time with these friends!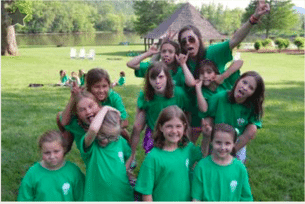 Parents and Kids need a Break
Like I said before, I am totally looking forward to my little break from my kids. Summer is a HARD season of parenting. It's easy to burn out on so much time together. But just as much as I think I need a break, I know my kids need a break from me too! And like that saying goes, "Absence makes the heart grow fonder." That totally applies to this. You miss your kids like crazy when they are gone, but then seeing their growth as people the weeks after camp is over is reallllly awesome.
It's all about Memories and FUN!
Bottom line is camp is fun!! I love the traditions at sleepover camp unique to each camp. My daughter always comes back singing silly camp songs, telling me about the carnival, color wars, Christmas in July… the list could go on and on. These are memories that will last a lifetime.
So, while I miss my kids like crazy for the few weeks they leave me every summer, my kids are getting an experience I could never give them at home. They are growing as individuals, learning new life skills and having fun to boot!
How do you feel about sleepaway camp for your kids?!