They are so cute, small and bright. Little sponges starting to make their mark in the educational world. Are you ready?
Ready for Kindergarten? It's time to start planning for it. I know, it's hard to swallow and we still have 20 plus days until summer but the time is NOW. Have you registered for Kindergarten yet?
Let's chat about what can be done to get you off to a great start. First things first. Visit your school district website and locate kindergarten registration. Registration for kindergarten and first-grade students usually begins in late April or early May. You can also review Kathy's post; A Mom's Guide to Preschool, VPK, and Kindergarten, too.
Registration is now open! You will want to bring the following paperwork with you to your visit:
Proof of Age
Proof of Address
Current Immunization Record (DH 680) – Please see below for more details
Current Health Exam (DH 3040 )
Social Security Card (optional)
Camera
Tissues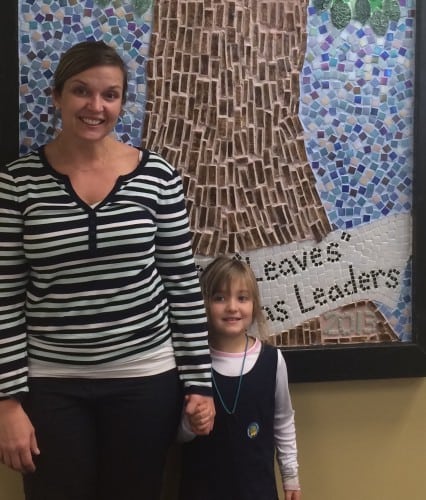 The paperwork is the easy part. Use your tissues to wipe away the tears and let's get to work. It's nothing to stress over but you can do a few things to make the beginning of the year successful. This is my second rodeo with registering a kinder student. That's my girl after registration. The first time around I wish I had taken more control over preparing my little girl. We were making a huge educational style jump to public school. I knew it was the right decision for my daughter but did not take a moment to check for kinder readiness. Even as a professional educator, I had a lot of trust in her preschool. Sometimes you need to double-check yourself and your child's progress.
Here are kinder readiness skills that you can have fun with before the big day or start of kindergarten.
Letters
Have your child practice writing his/her name and letters of the alphabet. A fun way to do this is to use shaving cream, sugar, or sand and have your child make the letters in this tactile way to practice and have a little fun.
Most of us have magnetic letters lying around. Put these on a cookie sheet and let your child explore. Ask them to put specific letters and say the sounds.
You may be thinking flashcards but let have a little fun and play alphabet go fish. This will also incorporate hand eye movement.
If you are feeling teacher like, label your child's items in their bedroom. Lamp, door, bed, etc. You can point to these words and say them aloud and stress the beginning sound.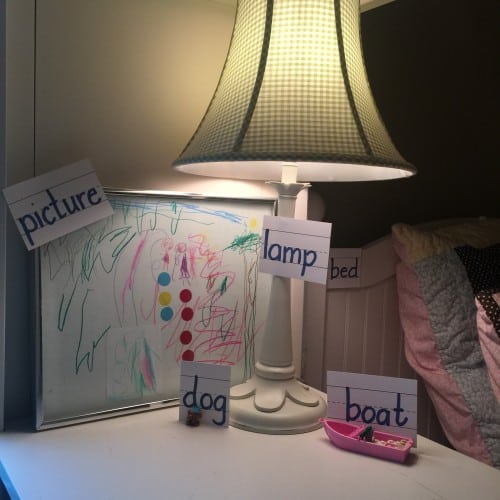 Numbers
Make counting fun and natural throughout the day. While you are sharing snack, count how many pieces you have aloud. You can even have your child sort by color with beads or any item that you have around.
Writing
Get out the crayons and draw. Create a toolkit with paper, crayons, washable markets and scissors that you child can explore. Encourage your little one to express ideas and to be creative on paper. Not only will you help with writing skills you are also identifying colors.
Colors
This one is really easy to master throughout the day. Put a color word in front of everything. Like this: Look at the blue bird. Put on your red shirt. Mommy's socks are pink. We see colors everywhere. Incorporate them into your daily language.
Physical
Have a little fun this summer and play! That's right, play. Grab a ball and have your child kick it, bounce it, throw it and run. Sounds like fun! Enjoy the beautiful weather and know that by doing these fun activities, you are getting your little one ready for success.
Social and Emotional Development
Yes, knowing the academics for kinder is important but we cannot forget about the social and emotional development of your child. Role Play. Share your feelings by making faces and use body language. Ask your child to show you an emotion and play along guiding them to empathize and to treat others with respect.
Make sure your child can take care of his own personal needs. These include using the toilet, washing hands and getting dressed. Remember, it's ok if the shirt doesn't match the bottoms. The success of getting dressed is an important milestone. Your child should also be able to communicate needs.
As you think about kindergarten, you child will be asked to sit and listen to stories and interact with others without you by their side. Exposing your child to additional adult interaction will help. Try visiting the library during story time, open play at the gym, or register for camps.
Chances are you're already practicing many of these skills your child will need for kindergarten. As a parent, you are the first and most important teacher to your little one. It may seem super early and too much right now, but you will be thankful when your little baby has the background knowledge to successfully navigate the beginnings of big girl school. Even if you don't a five year old, you can still think ahead to the next school year.