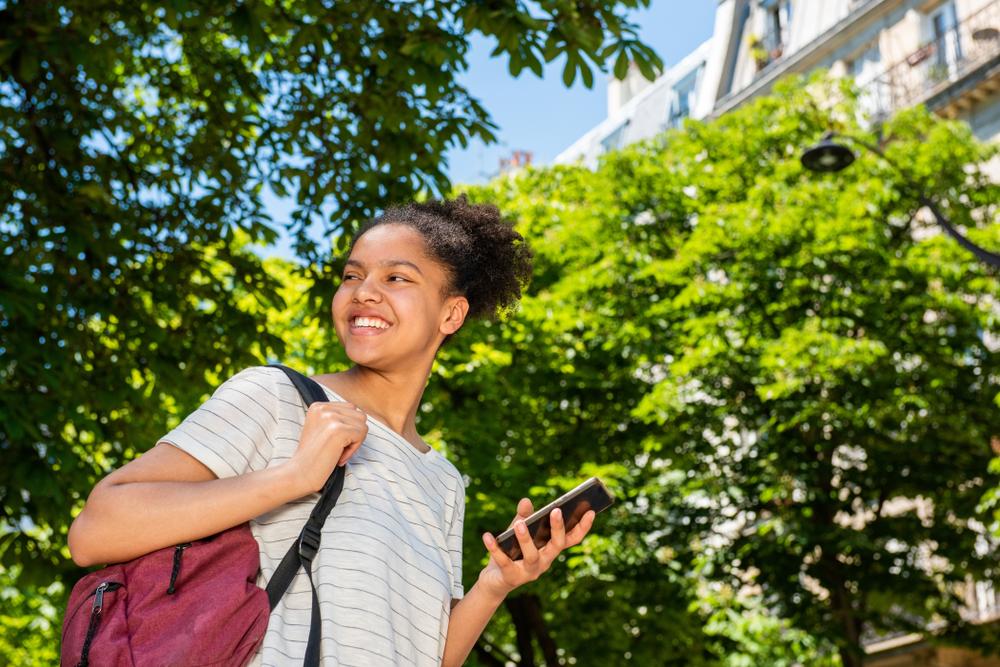 Okay, Mamas: You've had the talk, you've provided the literature, and now the time has come… the first period. What better way to empower your daughter and further prepare her for this new journey in life than a period kit? What's a period kit, you ask? Stick around for a bit to find out.
My daughter has always been inquisitive. For this reason, we have been talking about the menstrual cycle since she was a toddler invading my bathroom breaks. As she got older, we provided her with literature. I've always been a huge advocate for learning through reading, so books about puberty just made sense. We thought it would also be nice to have something she could refer back to if any future questions occurred.
Needless to say, I feel like I did a pretty good job at making sure she was properly prepared. I'm not really sure what I thought the first period experience would be coming from a mother's point of view. I do however know I expected her to at least tell me. Fun fact, I didn't find out until the day after her first period when I noticed a wrapper paper that did not belong to me in the bin. My daughter had started her first period the day before at school! Every girl's worst nightmare, right? Well, for my kid, not so nightmare-ish. Why, you ask? Because she was properly prepared with her period kit. She already had all the supplies she needed both at home and at school. Not to mention she was well-versed in what to use and how to use it.
So, what exactly is this period kit I keep mentioning? No worries, Mamas, it isn't anything too crazy or wild. It's simply a collection of must-haves to help your daughter menstruate comfortably.
Period Kit Essentials
I'm here for anything easy and convenient when it comes to motherhood, so I think it's important to note that these kits can be purchased on Amazon. However, if you are a custom everything, Pinterest-ish mom like me you can put one together yourself. I opted to D.I.Y one so I had the freedom to add exactly what I wanted and customize the items to the aesthetic that fit my daughter best — a.k.a. anything pink and Hello Kitty themed.
If you are creating a period kit for school, it is important to remember to keep it simple. You want to ensure that it is easy to carry and store. Here are a few items you may want to carry in your school period kit.
Waterproof disposable bag. To carry it all in.
Pads. Or whichever period product your teen is most comfortable with. There are so many options out there. From reusable pads to period panties — feel free to explore your options.
Wipes. Feminine wipes or even baby wipes will be helpful when freshening up.
Hand sanitizer. …because it's sanitary.
Pain medicine. Ibuprofen works wonders for those bad cramp days.
Sanitary napkin storage bags. They are cute discrete ways to store pads and can double as storage for soiled undies if accidents occur.
Extra panties. In case of an accident.
When creating a period kit at home, feel free to add as much or as little as you want. Here are a few extra items you can add to your period kit that may come in handy.
Midol. Relief from menstrual symptoms
Plush microwavable heating pad. To help ease cramps and discomfort.
Portable heating pad. Also to help with menstrual cramp relief.
Period tracker journal. Of course, there is an app for that, but you can also buy a journal to help with monthly tracking.
Period books. Amazon has some great finds.
Sweet treats. I crave chocolate whenever I'm on my cycle. Add a little something sweet or her favorite treat for a little extra comfort.
I think it's important to mention that these kits can work with any budget. You can put as much or as little as you want. Every girl is different. Which means their needs will be different. Do what works best for you and your family.
Whether you are preparing your daughter for her first period or celebrating this huge milestone in her life, period kits are the way to go. Getting older is hard and dealing with puberty can be a lot. For these reasons and so many more, I'm always looking for ways to support and guide my girls through the journey.