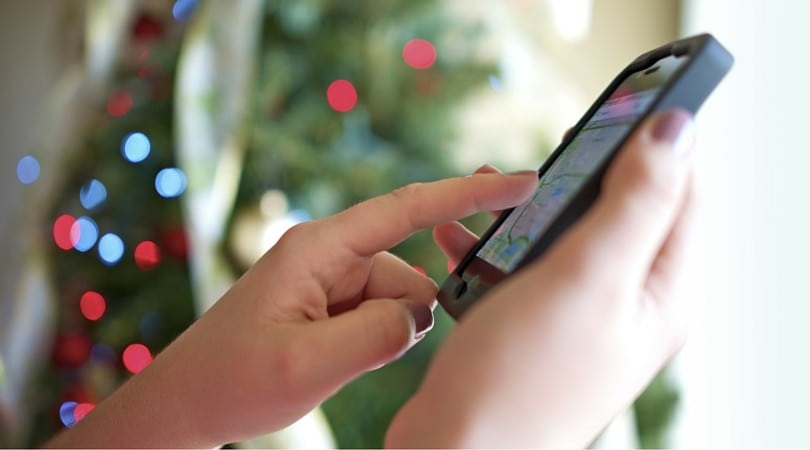 "What do you mean you went through my cell phone while I was at school," my son questioned as I began discussing my findings.

"You left it on the counter, and I remembered it was time for me to do my random snooping," I replied.

"That's a thing?"

"Oh, it's very much a thing."
As a mom of two middle schoolers, I've become well versed in the art of snooping. Some of you might be reading this thinking I'm invading their privacy or imposing on their rights. I say they can have their rights and privacy when they've moved out and have jobs. As of now, my husband and I pay for a roof over their head and all of their things including that phone I snoop on every chance I get. I've told them on more than one occasion when they get uppity about "their stuff" – You don't own anything. It's all mine, and I'm generous enough to let you borrow it.
My 13-year-old daughter is already familiar with this routine. I tell her to hand over her phone for a random compliance check. She proceeds to stare at me with a look of I dare you to find anything. I stare back knowing that there's probably one thing I won't catch because she's crafty, that one. I also take solace in hoping that her knowing I'll perform a random check at any time keeps that one thing from being too egregious.
Yes, we have all of the safeguards in place such as passcode protected settings requiring videos, apps, and content to be age appropriate. We also have software that alerts us if potentially inappropriate websites are attempted to be accessed, but I am here to tell you that nothing is 100%. For me, the random checks I perform are about instilling some good old fashioned mom fear. It makes them think to themselves, "is this worth getting caught over?" I'm banking on the answer to that question being no in most cases.
What am I looking for that those safeguards might not catch?
Search History – This tells me a lot about what they're interested in these days. It's usually just riddled with video game cheat codes, and although I find that to be a lame way to play a video game, who am I to judge? I've read a few Cliff notes in my day, and I'm still employed.
Instagram – I search the people my daughter follows and the ones who follow her and proceed to block the ones who look suspicious or spammy. As for the people she follows, my rules are simple – Be appropriate. I'm talking to you shirtless boys. You get a few of these mirror selfies but anything more than 10% of your total photos and you get unfollowed. This is for obvious reasons, but I also feel it's my obligation to teach the youth of America that this ratio applies to everyone unless your last name is Hemsworth.
Text Conversation History – I want to know what they're saying and who they're saying it to. I've noticed my daughter only has two conversations she leaves undeleted – ones with me and those with her father. I'm currently seeking a way around her previously mentioned craftiness in this situation. My son has no issues with me reading what he's saying to his friends and leaves them there in all their glory. Let's just say that 6th grade boys are simple people.
YouTube – Don't underestimate this site. I look for previously viewed videos and the recommendations they have based on videos they've watched before. I also take this opportunity to remind my children that the Internet is forever as I recently discovered my son's rapping debut. Yes, son, I know you've seen your mother's video singing Evanescence during live band karaoke on a recent cruise. A – no one should be judged by choices made in International waters. B – Remember the whole do as I say, not as I do speech? It was made for this moment.
Back to my inaugural snoopathon on my son's phone. My only discoveries were that he really likes tacos and has taken a special interest in finding the middle finger emoji. After discussing with him why he's never allowed to use that emoji and the consequences that come with it, I secretly let out a sigh of relief. If the worst thing I find is the middle finger, I'm calling that a win. After all, it could've been boobs, and that my friends is called parenting perspective.