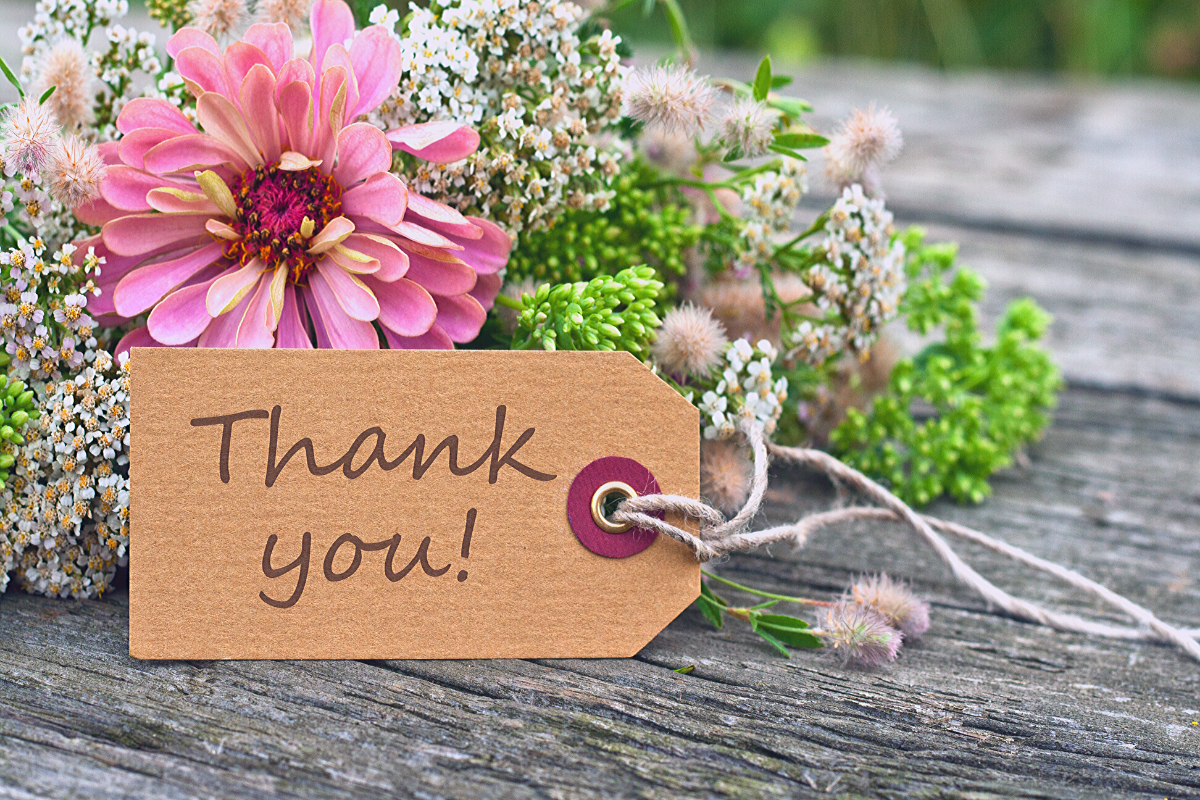 Several years months weeks have gone by now with us attempting to balance being both a mom and a teacher. (As if we didn't have enough on our plates!) If you're anything like me, this whole quarantine online-schooling crud has made you even more thankful for the amazing teachers and staff at your child's school. Like, I want to go hug each of my children's six teachers and tell them all that I think they are Heaven-sent and hand them each a bottle of wine. I'm convinced they might be actual angels sent directly from Heaven.
How else could we explain their ability to teach not just our tiny terrors but a whole class of 20 bat-crap crazy children? I can barely get mine to sit and do their art assignment much less teach them long division, and I am a math tutor. We know our children behave better for other people, it's science, for goodness sake!
If there was ever a time that teachers deserve extra thanks, this year is it. Normally I'd send each child in with a little something to hand to their teacher with a big thank you card attached, but this year that's a tad more complicated. I'm guessing many of you are in the same boat thinking, "How can I let these amazing individuals know they are appreciated when I can't even leave my house?" I wanted to share some easy ways to say thanks in this crazy social distancing time we are in.
Ideas for showing teacher appreciation
Chalk art: This one is a personal favorite! Let the kids be creative and write a message about how much they love their teachers. Email a picture of their creation and don't forget to include their art teacher!
Video collage of classmates: This idea might work best for a room mom to put together or older children who can edit videos. Have classmates send in a short clip of themselves and put them together to send over. Include thank yous, favorite memories from the year, or even the best thing they learned in their class.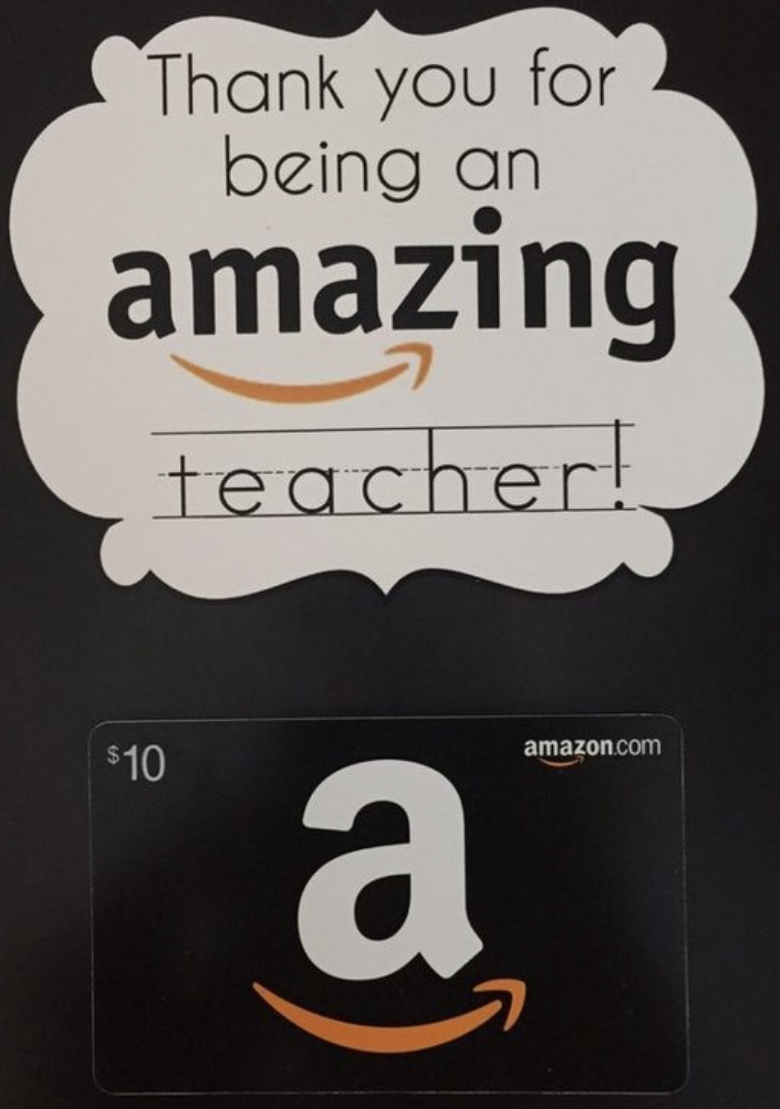 Gift cards: This is something we do every year and is easy to customize to the teachers' likes. Whether it be for coffee, a food delivery service such as Uber Eats or DoorDash, Amazon, etc., you can't go wrong! Bonus: Most places let you email the gift card code for a no-contact delivery!
Online movie rental codes: Websites such as Fandangonow and Redbox allow you to purchase gift cards/codes so your favorite teacher can keep from going stir crazy at home.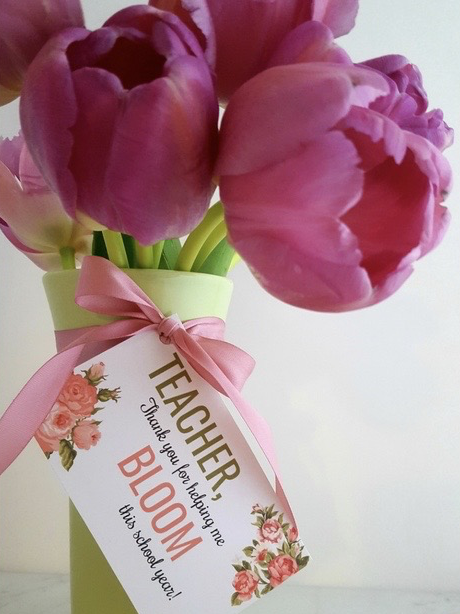 Flowers: This can be done in a variety of ways. Whether you want to have real flowers delivered or get creative, teachers will sure love them! Several alternatives include sending a picture of your child holding flowers, mailing flower seeds, or if you are a room mom or have one, gather pictures of the children and attach them to paper flowers and put them into a bouquet with a message about helping them to grow.
Handwritten letters: While younger children may only be able to write a few sentences — because let's be real, it's their least favorite thing to do — older kids might enjoy writing a sweet letter that won't even be graded! WIN! Every teacher I've spoken to has said that heartfelt handmade items mean the most and are the ones they remember.
Artwork: Have your child draw or paint a picture of them with their teacher or recreate one of their favorite moments from the year. This not only allows your child to talk about what they loved but also reminds the teachers that they truly make an impact on our children.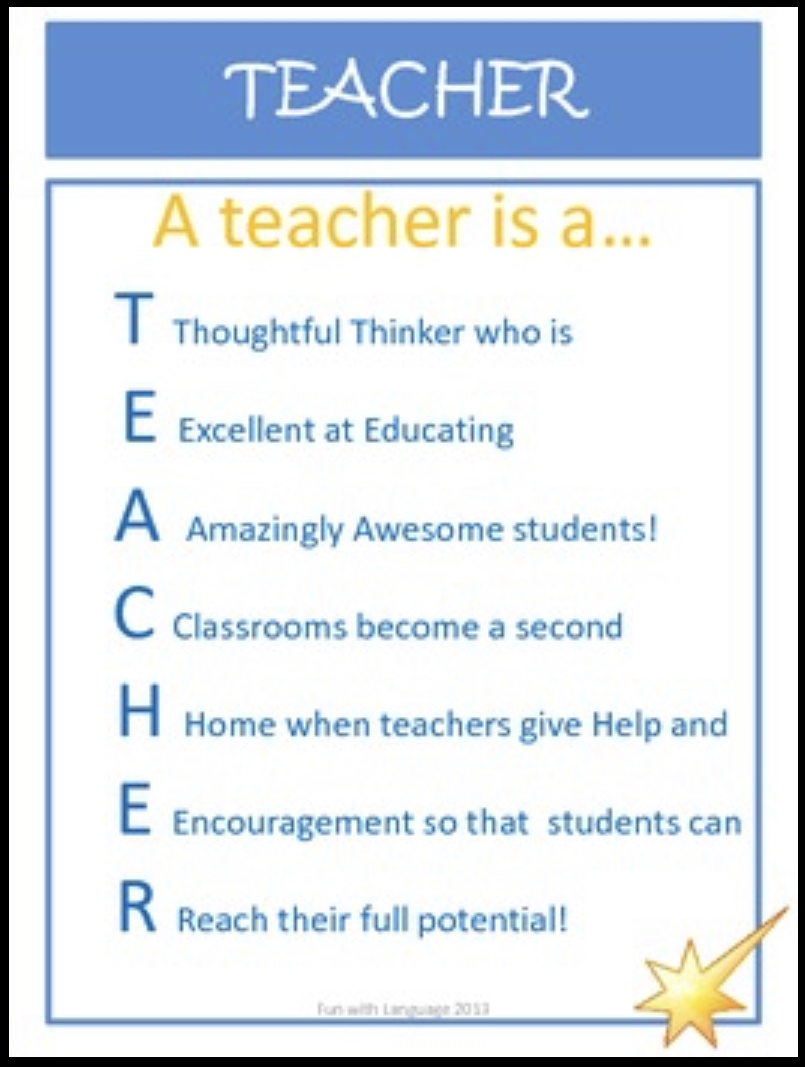 Acrostic poem: You've seen these before, where you take the teacher's name and for each letter, think of a word that describes them. A great way to encourage children to look up new words and synonyms!
Dress up: One last fun idea is to have your child try their best to dress up as their teacher! Take a picture or a short video of the child saying a common phrase or pretending to teach a lesson. The sillier, the better!
Digital cards: You can also easily let them know you appreciate all they've done by sending a sweet digital card via email with Hallmark eCards or cardstore.com.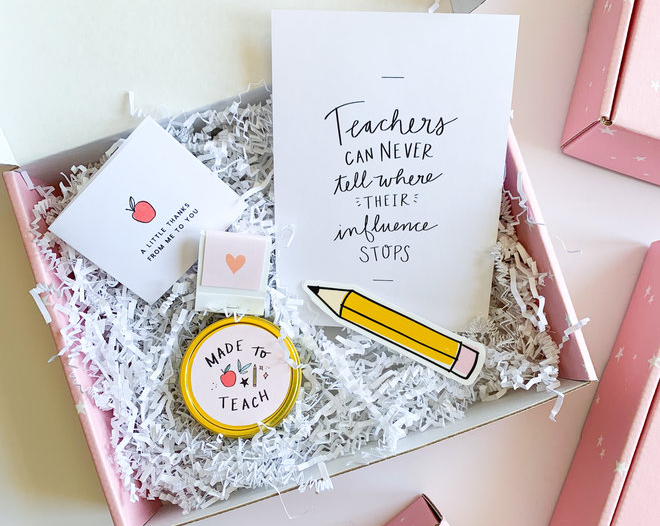 Gifts sent via snail mail: If you do happen to have addresses for your teachers, there are some adorable gift ideas out there!
And if all else fails, don't hesitate to reach out to your school's PTA/PTO to see what they are doing and if they need help.
Moms who are also teachers — a special shout out to y'all, the real MVPs! We hope the teachers appreciate the reprieve from 20 coffee mugs this year and feel free to make school supply lists next year a little extra because we know you deserve every single item you ask for.