Now that school has begun, and we have gotten back in the swing of our morning routine, I thought I would share some tips and ideas for packing school lunches that are fun and appealing to kids! My daughter loves to buy lunch at school, but since it costs more (and let face it- it's just not the most nutritious), I try to make packed lunches that are more exciting by using a few different tools.
Here are a few items that I LOVE for packing lunches:
Easy Lunch Box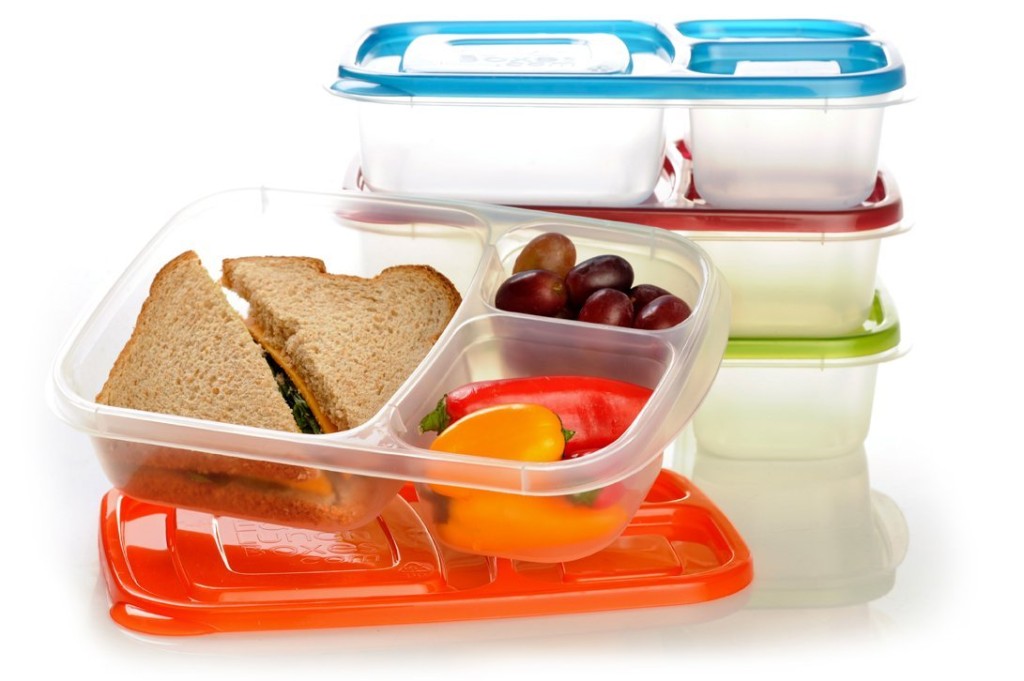 I LOVE Easy Lunch Boxes (and I've tried many others.) They are compartmentalized containers that make packing a lunch easy breezy and eliminate the need for wasting plastic baggies. These hold up so well and are dishwasher safe. Visit their photo gallery and look at all the ideas for lunch using them. They have great ideas!
Sandwich Cutters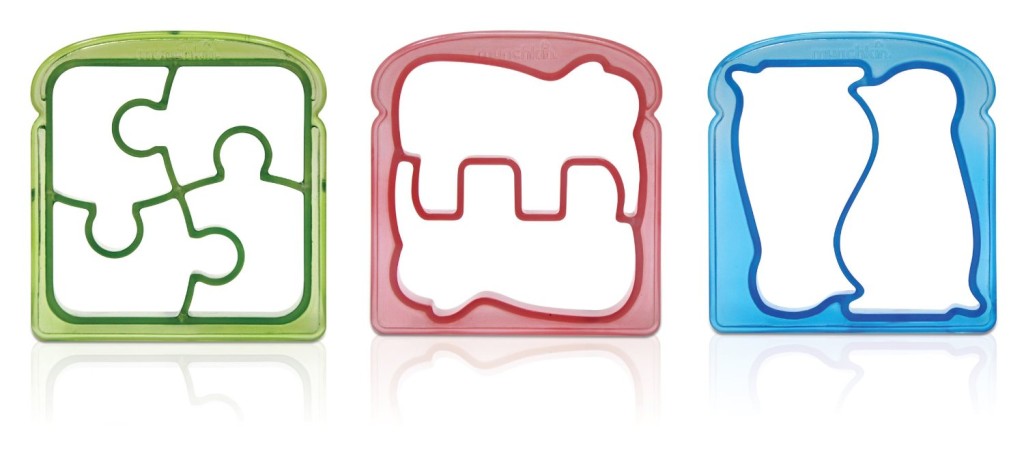 It's amazing that my son won't eat a sandwich if it looks like a sandwich, but the minute I cut it into a Mickey Mouse shape, VOILA! It's all of a sudden his favorite food. This makes eating fun for kids, and there are so many different shapes to choose from! I found some cool ones on Amazon.
Silicone Popsicle Molds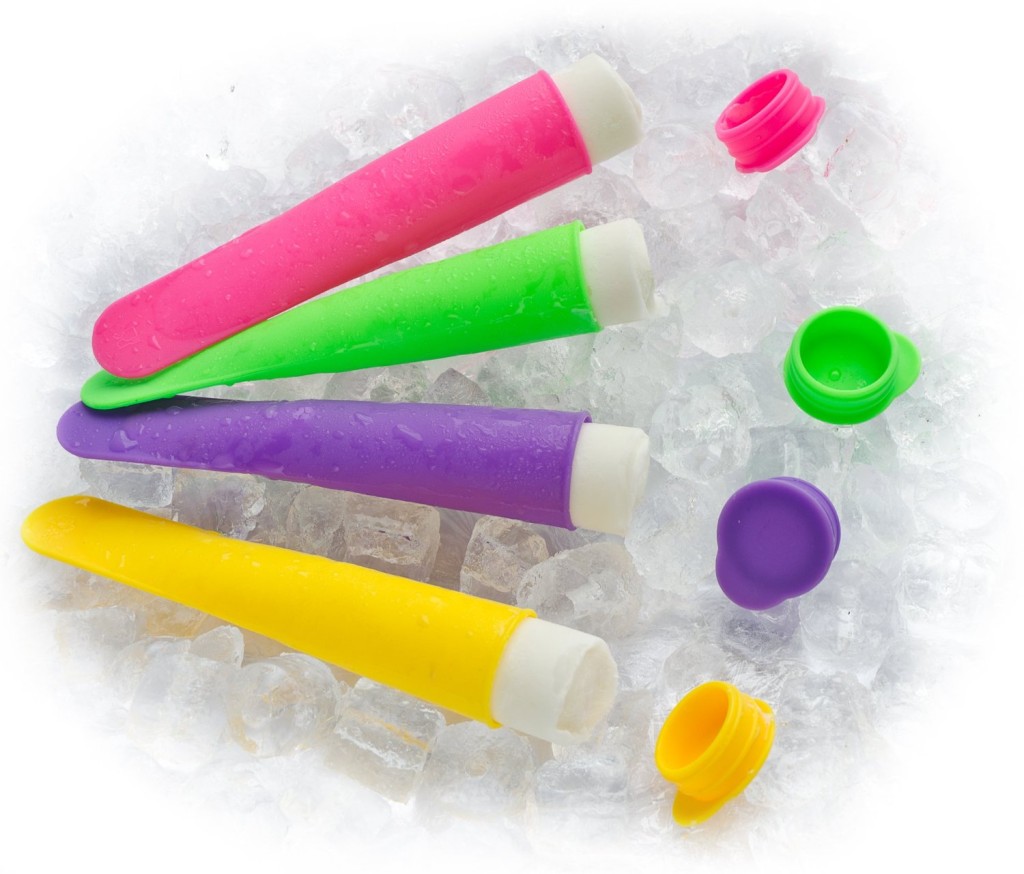 These are great to put smoothies in and freeze in the freezer. Packed in a lunchbox frozen, they act as an ice pack and when melted, are an enjoyable lunchtime drink. Smoothies are the BEST way to hide veggies too. Pack those smoothies with kale and spinach. Your kids will never know! I found some here on Amazon.
Cupcake Picks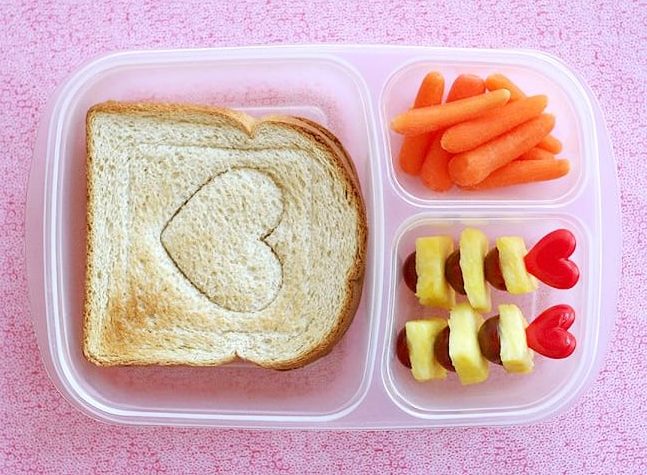 Cupcake picks are a neat way to spruce up even the most ordinary lunch food. Thread some grapes on them for a small kabob or just stick them through a sandwich for some added fun. This is an easy way to make lunch festive with holiday cupcake picks or themed to what they are learning in school. The picture above is from Lisa Storms who blogged her very cute Valentine-themed lunches.
Silicone Baking Cups
Silicone baking cups are the most perfect "space organizers" for containers like the Easy Lunchbox. These are especially handy if your kid, like mine, doesn't like their food to touch. These can be washed in the dishwasher and reused and are handy at home too for dips, snacks, etc.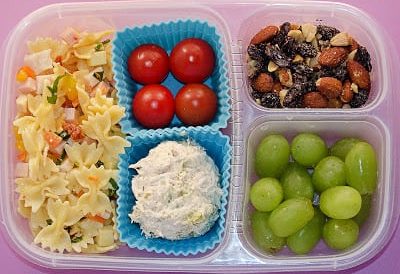 Mini Dipper Sauce Containers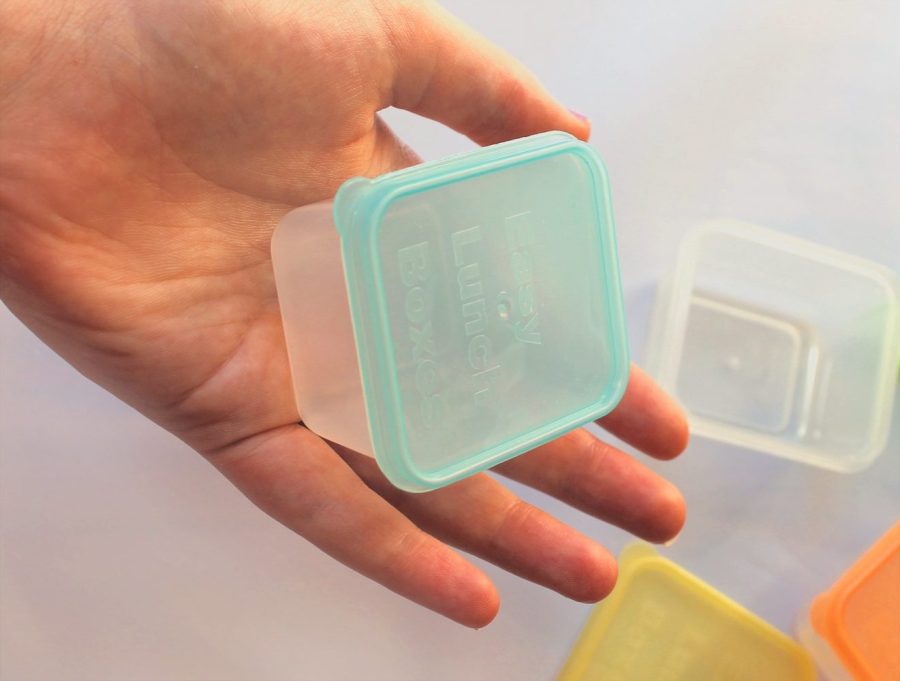 What kid doesn't like dip!? The Mini Dipper containers from Easy Lunchboxes are the perfect solution to packing dips in your kid's lunch! They fit perfectly into the Easy Lunchbox and again are washable and reusable. I use these all the time for hummus, ranch for carrots, or syrup for pancakes.   With these tools, lunchtime is sure to be a success! As for what food to pack in your kid's lunch, visit the JM Pinterest Board on back to school food. If you find yourself in a rut, definitely use the power of Pinterest for inspiration! There are a lot of great ideas out there!
Are there any items you love for packing lunches?
*This post contains a few affiliate links.