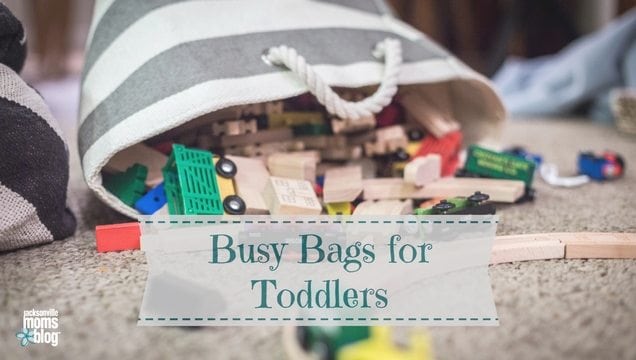 Sometimes I think my toddler is the busiest human being on the planet. She literally cannot sit still. My husband says she is just like me — a busy body! So, when you have a busy body child, you need something to entertain them at restaurants, doctor's appointments, while shopping, etc. where sitting still is required, and that is where our "Busy Bag" became our best friend!
Every child's busy bag will be different, but here are some great options and ideas to fill your toddler's busy bag and keep you sane!
Melissa & Doug On the Go Water Wow! Activity Books. I've found these on Amazon and even at Home Goods. Best features? Small, lightweight, reusable and educational. Also, they don't break the bank!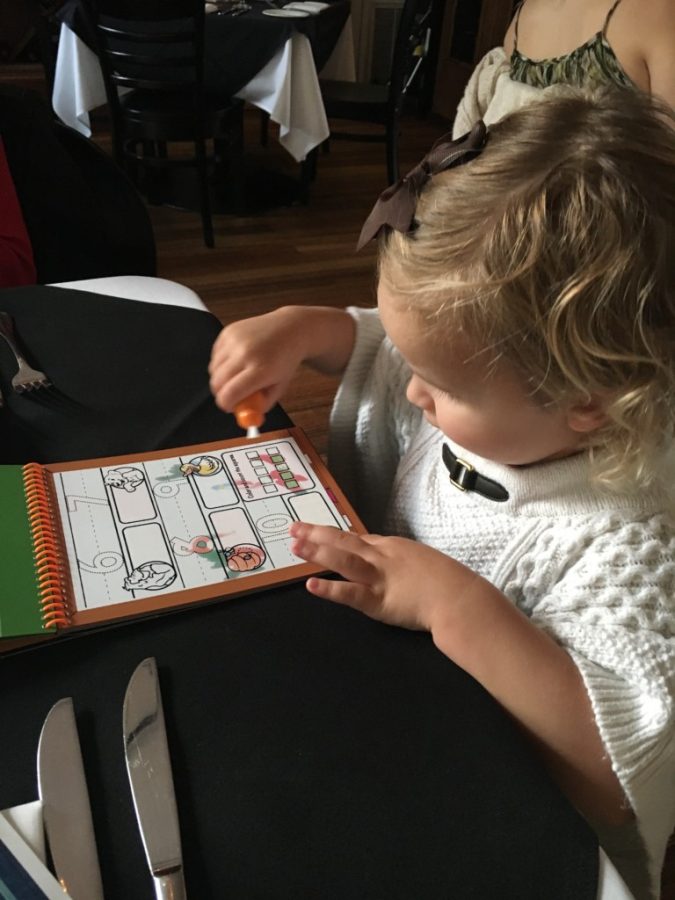 Tegu Blocks. These eco-friendly wooden blocks are my nephew's favorite and are sure to be a hit with your child. They offer endless, open-ended play for your child's growing imagination. They even make cute carrying cases to keep track of all of your blocks! The best part? These can be found locally at Bay & Bee.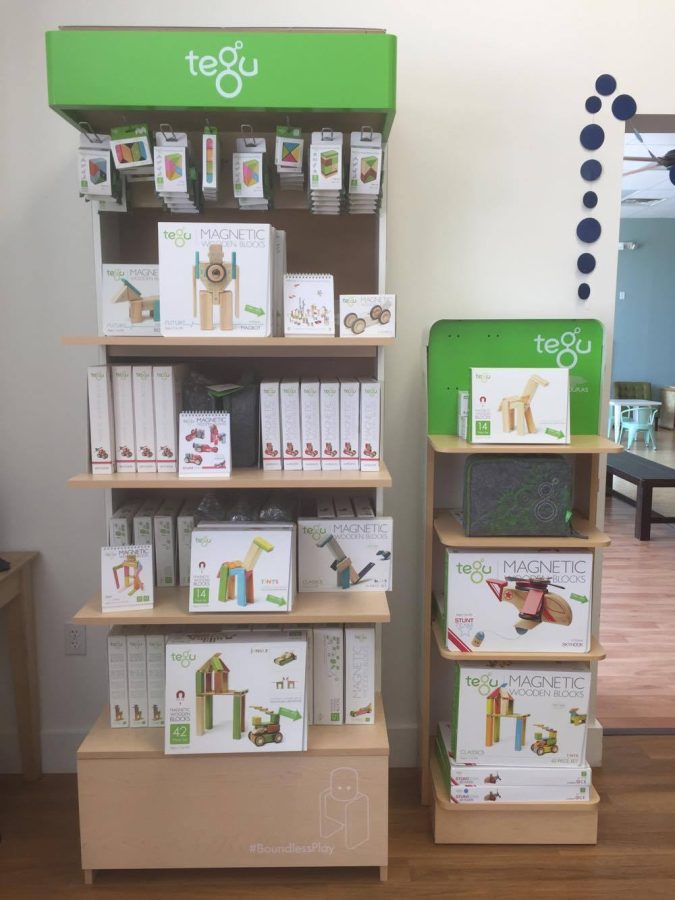 Magnatab. Another awesome Bay & Bee find! My child fell in love with these while playing with one there, so we had to add it to our collection. They have an A-to-Z version, numbers, shapes and also free play. I purchased the glow-in-the-dark version for my daughter. Very important for this one — don't lose the stylus (I have crawled under restaurant tables to find it)! However, you can pick up an extra one to have on hand for around $8.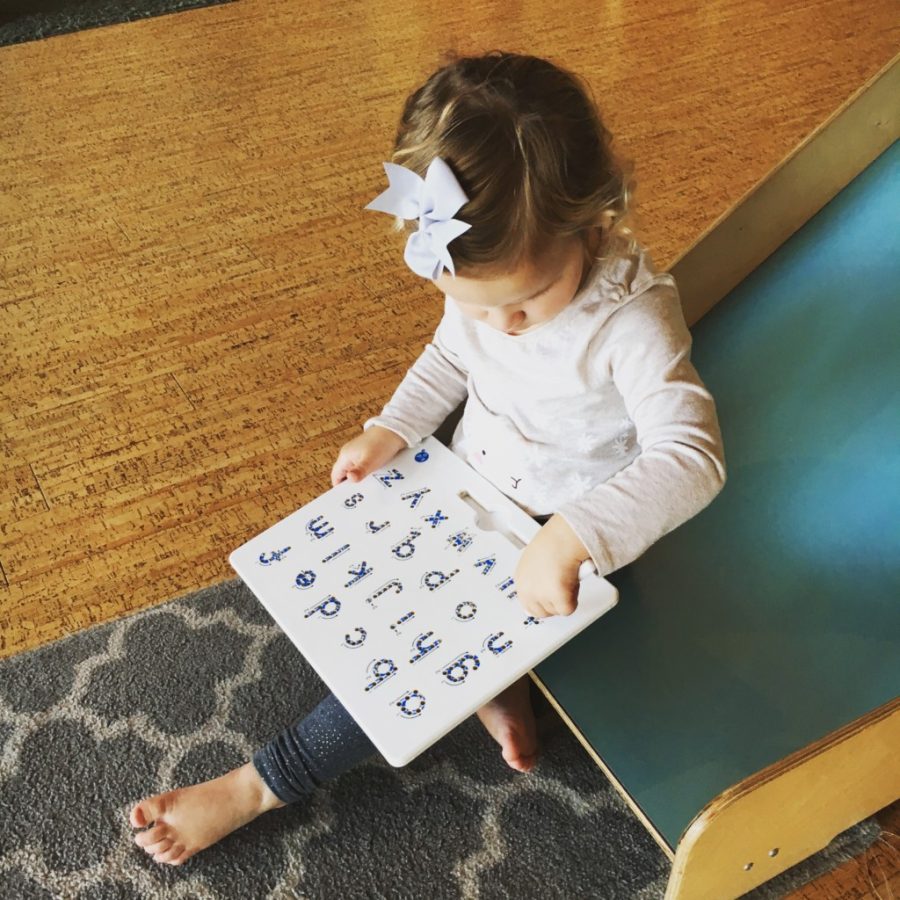 Puzzles. The Dollar Store is a great resource for these! Ditch the bulky box and put them in a ziplock bag so you don't lose any pieces. My daughter is still a little young to do this on her own, but I enjoy helping her put her puzzles together.
iPad or Tablet. We really try to save this for last, but sometimes it becomes necessary! Plus, there are some really amazing educational apps out there. My daughter loves getting to watch  Frozen on the iPad, too. Just make sure you are all charged up before leaving the house!
Snacks. This one is no-brainer, but it is always a winner with the toddlers. They key here is making sure your bag is stocked. It's tempting to leave your bag in the car, but I have a hook that I hang ours up on right by our front door. It reminds me to grab it when we leave and also to re-stock items on our way out!
What is your favorite activity or toy to keep your toddler busy?