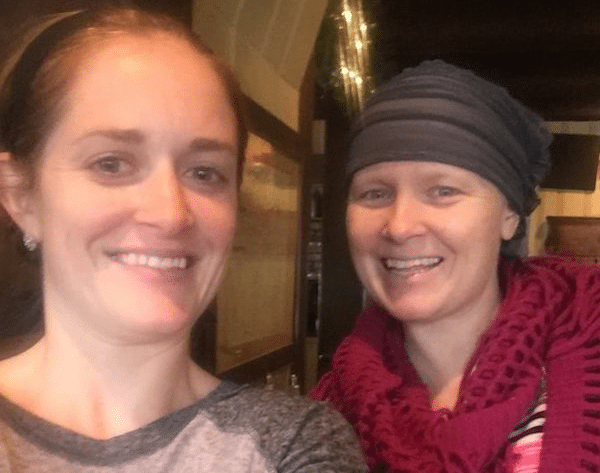 My breasts have provided me many different things over the years.
In middle school and high school, I watched them grow during the awkward period of puberty. As an adult, they made me feel confident and strong as a young woman. And as a mom in my late 20s, they helped me form a connection to my newborn sons while I felt empowered nursing them for their nourishment.
But one year ago, I made a decision to have them removed despite our history together.
My sister called me two years ago with some startling news; she had found a lump. Many women find lumps that become benign, non-troublesome. But I knew the second I heard of my sister's lump that it had to be breast cancer.
Our family has an impressive, yet infamous pattern of breast cancer, starting with a great aunt, affecting both of my grandmothers, my mother and even an uncle. How could my sister's lump not be cancerous?
My sister was diagnosed with Stage 2 Ductal Carcinoma around two years ago today. She battled several rounds of chemotherapy, radiation and multiple agonizing surgeries. As I provided support and comfort to her family throughout that very difficult year, it began to dawn on me: I'm probably next.
And so, I voluntarily underwent a prophylactic mastectomy, removing both of my breasts and replacing them with implants.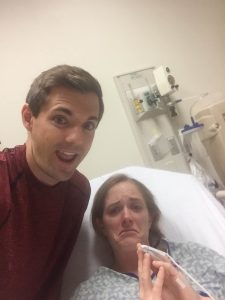 While it was not an easy decision to make, I was surrounded by unwavering support from my husband, family and friends. We had close family friends laying hands on us in prayer and fellow moms provided us one full month of meals to ensure that my family felt loved.
Now, as another October begins and Breast Cancer Awareness month kicks off, I wanted to offer these five easy ways that you, too, can be proactive with your breast health:
1. Educate yourself about your family history. It is important to know who in your family has had breast cancer and if they were tested for genetic breast cancer. I also empower you to learn about your spouse's side of the family, as breast cancer could still be a concern for your child if it is not a concern for you.
2. Empower the men in your family to look out for signs of breast cancer. Sure, male breast cancer is rare. But after having a great uncle in our family die from breast cancer, be sure to be proactive and report any concerns in your breast health, even as a male.
3. Get genetic testing completed. We are so fortunate in Jacksonville to have the resources of Hill Breast Center, a division of BaptistJax to provide genetic testing for breast cancer genes. If you have breast cancer in your family, contact them to see if you are eligible for a genetic screening or mammogram.
4. Learn about genes besides BRCA. BRCA, BRCA, BRCA (sang to the tune of "Marcia, Marcia, Marcia" from The Brady Bunch). BRCA is the most common and well-known gene, but so many other breast cancer genes can be just as deadly. In my proactive journey, I tested variant for the NBN gene, which had I not taken action, could have been very problematic in the long run.
5. Have concerns? Take action. The thought of undergoing unnecessary surgery can feel a bit overwhelming. But if you have an extensive breast cancer history in your family or are a gene carrier, be preventative! YOU need to make the best decisions for YOUR body.
My sister has experienced a full recovery (glory be to God!), and my mother and grandmothers survived this deadly disease. But I know that so many others have not been so blessed.
I love having the month of October to remind everyone to consider their breast health preventatively. My challenge to you is to be mindful of breast cancer during the other 11 months of the year, too. Breast wishes!