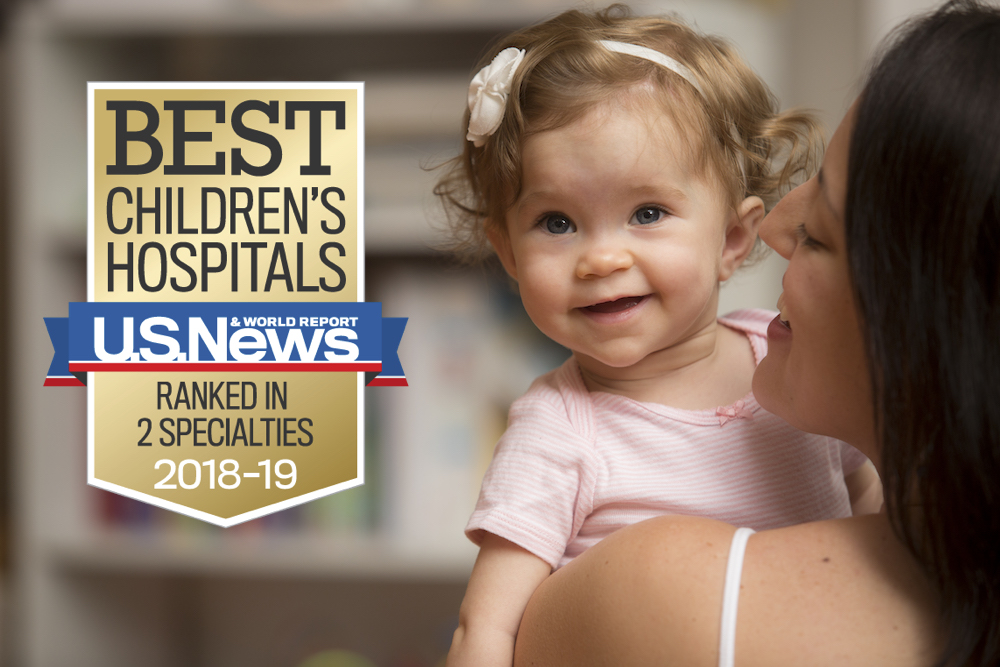 Wolfson Children's Hospital has been named one of U.S. News' 50 Best Children's Hospitals.
Why should parents care?
When you become a parent, your child is your no. 1 priority. You'd do anything to keep your child safe, healthy and happy.
We get it! We're committed to the same thing. Wolfson Children's Hospital considers it our privilege to care for your child. So, in order to earn your trust, we are continually striving to improve our care. We measure the quality of our hospital care in a wide variety of ways — and we often rank as one of the top hospitals in the country.
But we don't seek these rankings or quality awards for the recognition. We do it to make our care better and better. Children's hospitals learn from each other, which leads to improving processes and programs. That's good for kids.
And knowing a hospital's quality scores can help you be more involved in your child's care and allow you to have better conversations with caregivers because you know which questions to ask.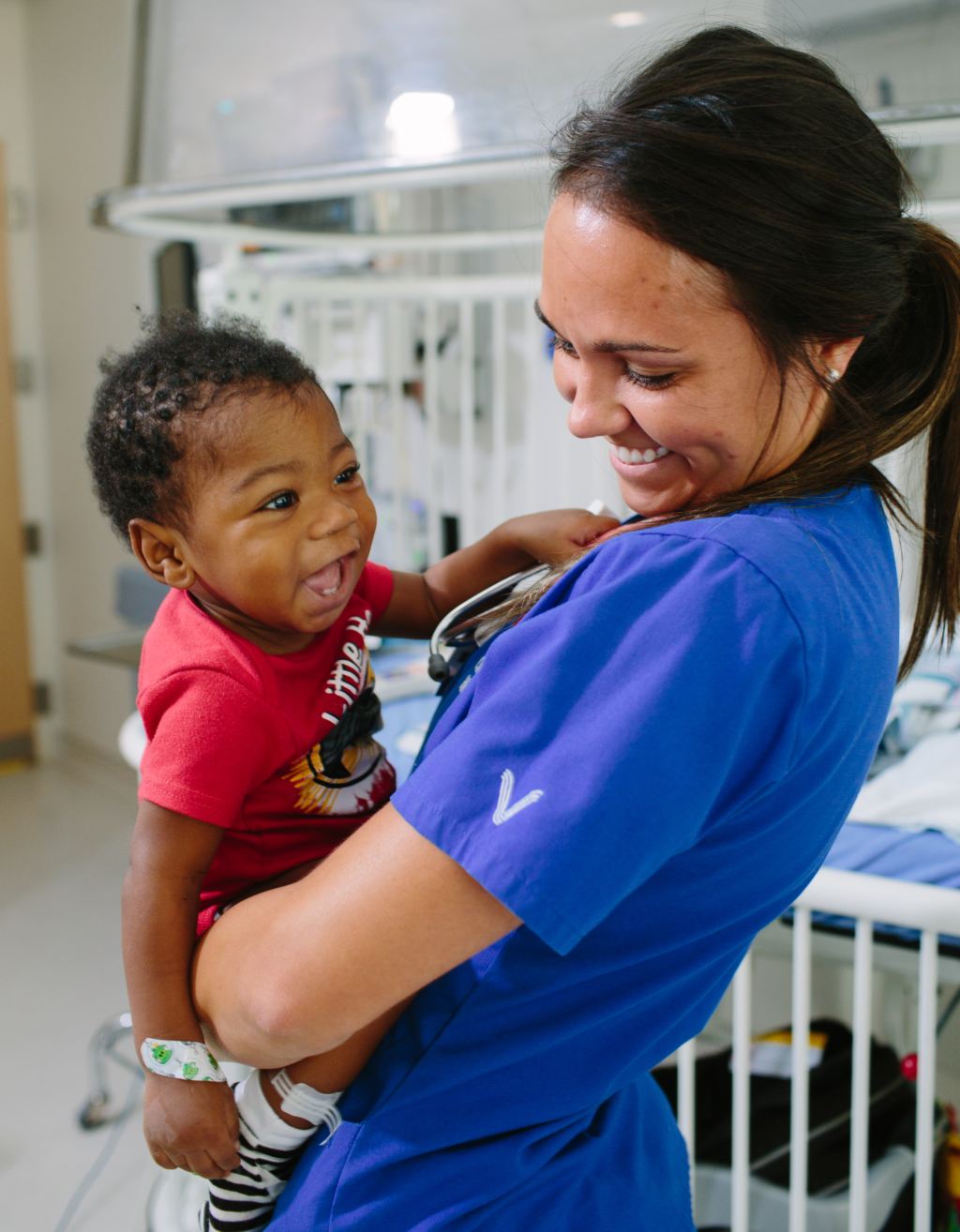 Here are five things to consider when it comes to hospital quality:
1. Do they do a lot of it? These measures may include how the hospital staffs nurses to patients, procedure volumes (the more you do something, the better you get at it), and the scope of services for multiple conditions, from the less serious to the most complex.
2. Is the hospital good at it? You want to know that the children's hospital you choose for your child's care is outstanding at getting kids better and keeping them well. Outcomes information such as low rates of infections and surgical complications, as well as high survival rates, can give you extra confidence in the hospital's ability to take care of your child.
3. Do they teach others how to do it? High-ranking hospitals usually have programs in place to teach. Pediatric residency and fellowship programs, along with teaching programs for pediatric nurses and pharmacists — training the pediatric specialists of the future — are examples of this.
4. Do they do it with care and compassion? The extent to which families are involved in a child's care is a good measure of the quality of the hospital. This refers to special programs that make the hospital experience better, such as parent-involved patient rounding and Child Life services that help ease a child's stress and anxiety in the hospital.
5. Do others think they do it right? The U.S. News Best Children's Hospitals rankings include a reputation score for each hospital based on an annual survey of pediatric specialists. While it isn't the most important measure in quality ranking, it matters to some parents if other doctors in the specialty would recommend the children's hospital you choose and its physicians.
For more information on quality rankings achieved by Wolfson Children's Hospital, visit:
U.S. News Best Children's Hospitals
Nursing Excellence Magnet Status
Foundation for the Accreditation of Cellular Therapy (related to pediatric cancer care)