Years ago, when I moved to Jacksonville from New York City, my husband's four bedroom house seemed like a giant palace compared to my tiny NYC apartment. All this space! It was so easy to find just the right place for all of our things, and of course, before kids, I had the time and energy to keep things organized.
Eight years, two kids and dog a later, our house feels like it gets more cluttered and unorganized by the minute. When my second child was born, the room that was our office became our son's room. So, we made the already combined guest room and playroom the office as well. Yep, that's right, one room serves as our play room, guest room, my office, and his office.
Also, we don't have any hall closets, so this space also stores our luggage, winter coats, board games, and anything else we can't find a place for. It has been impossible to keep this room clean, and my husband and I get so frustrated when we do attempt to clean. It feels as though we are just shoving toys, craft supplies, papers, whatever into any space we can find.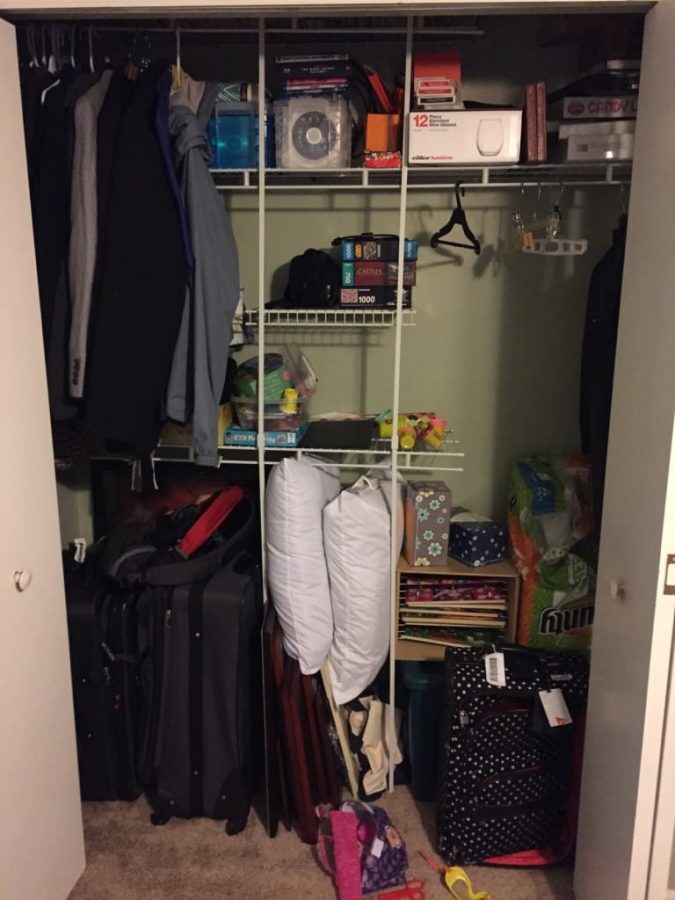 With the influx of Christmas and birthday gifts coming in late December, I knew I needed to do something. I had tried using online 'get organized' techniques, I'd bought the right storage containers, I had attempted to do it on my own, but it didn't seem to make much of a difference. Professional organizer, Kayleen Kelly, came to my rescue!
Before I met Kayleen, I thought that professional organizers only existed on reality TV. I didn't have a Hoarders-level problem (yet), so I wasn't sure if I was a good candidate for professional organizing, but Kayleen was amazing! After our initial conversation, I was excited, but a bit anxious about having someone else helping tackle my mess.  Would she think I was weird for saving all of my day planners from years past? Will she silently judge me for shoving all of the photos, cards, and mementos that were being saved for my kid's baby books in old shoe boxes?
When Kayleen arrived, I was immediately at ease. She felt like a friend, who had come over to hang out. We discussed how I was feeling about the space, and how I wanted it to turn out. Kayleen had a specific plan on how to approach the project, and we were able to get started quickly. She has named her method SPACE – S – Sort (likes with likes)   P – Purge  A – Assign  C – Containerize  E – Equalize (ensure the newly implemented system is working and make adjustments as needed) – which is not only clever but highly effective.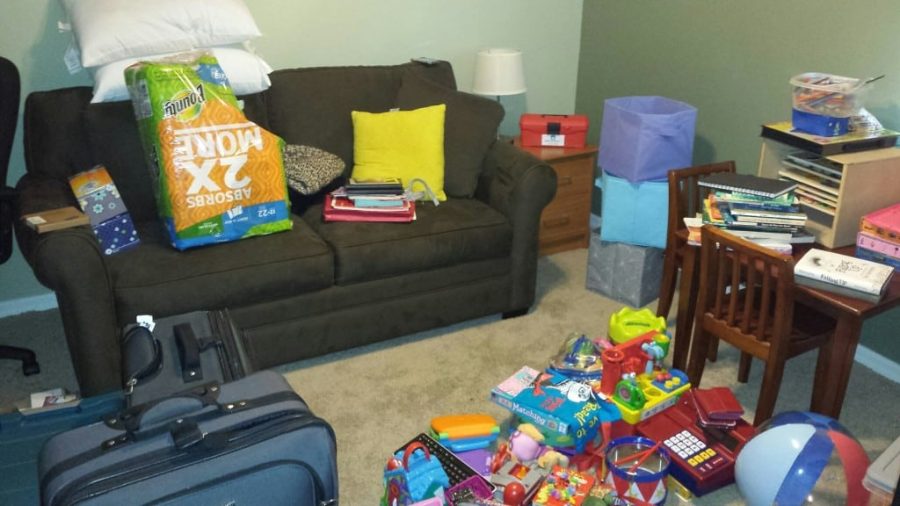 The first step, sort, involved taking everything out from the nooks and crannies and into and sorting it into piles. Seeing everything grouped together definitely put things into perspective–we had way too much stuff we didn't need. Item by item, we talked about if it was something I wanted or needed to keep. I never felt judged or questioned when I wanted to keep something, and having someone else there to talk it through was so helpful. When I tried doing it by myself, I would get overwhelmed, but with Kayleen, I knew she had a plan, so it was motivating to keep going. When we were finished, I had an impressive amount of things to donate!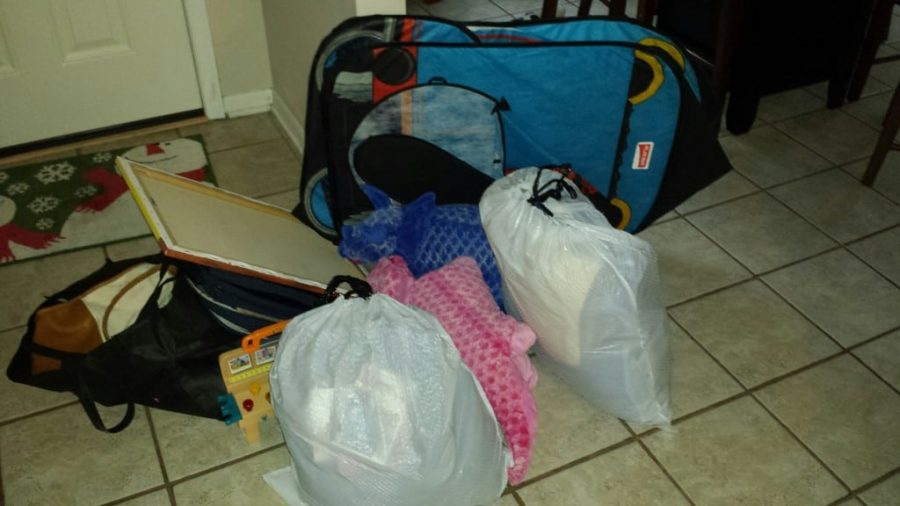 Next, Kayleen had me leave the room while she worked her magic. When I left, all of the remaining items were still in piles all over the room, and I felt bad leaving her alone with such a big mess. But Kayleen assured me that she was all set, and she got to work.
An hour or so later, it was time for the big reveal! I was very excited to see the new space, and I was blown away by how incredible it was! She thought of things I would never have that made so much sense once I saw them. Moving the couch to a different wall added so much floor space. Unpacking the bulk package of paper towels and fitting them on a top shelf–how come I never thought of that?!
What you can't see in the photos is that each container, drawer, and shelf has a purpose. Instead of things haphazardly being put into boxes or shoved onto shelves, everything has a place. This has made the biggest difference in the toy area. When my kids dump every single box on the floor and drag them all over, when it is clean up time, they know that the purple box is for play kitchen toys, the blue box is for cars and trains, etc.
I met with Kayleen almost a month ago, and I am happy to say that the playroom/office/guest room is still in great shape! Even with all of the new toys and preschool art projects from the holidays, we have kept up with our organizational system, and it feels great. I am finally able to enjoy playing with the kids instead of feeling like I should be tackling the mess in the closet or organizing the toys. If getting organized is one of your new year's resolutions, I would highly recommend working with Organizing with Kayleen Kelly!
Visit her website or check her out on Facebook!
Thank you Organizing with Kayleen Kelly for sponsoring this post! All opinions are my own.