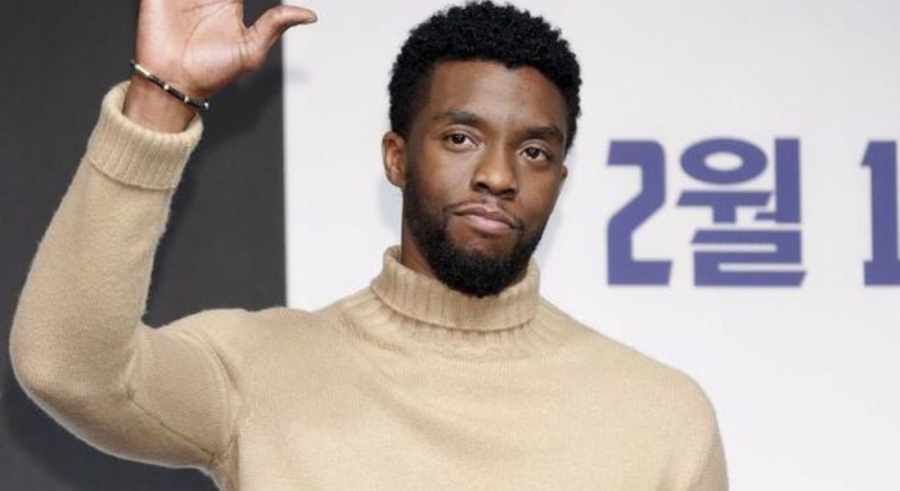 I've long admitted to being a self-professed nerd, and that has meant raising my kids on a steady diet of all things Star Wars, DC, and Marvel. One of our favorite comic book superheroes is Black Panther, brought so beautifully to life by actor Chadwick Boseman. King T'Challa was a fantastic hero and role model, and Boseman embodied the role in a way that I don't think anyone else could.
My 9-year-old son loved him more than anyone else in our family did, though. He adored Black Panther, and he was crushed to find out he had died. Telling him was so hard; his face crumpled, and he literally curled up in a ball, laid his head in my lap, and sobbed. Knowing one of his heroes was gone forever was heartbreaking for him; I can only imagine how much more difficult it must have been for Black boys and girls who, finally, saw a hero who looked like them, who embraced African culture. And for many kids, it was their first real brush with grief. For us, as parents, that can leave a lot of questions about how we can help them heal.
Talk to them
The first and most important thing we can do is not shy away from the difficult conversations surrounding death. It's scary for kids, and even for us as adults, but it doesn't help kids adjust or cope if we shut the conversation down as soon as it comes up.
Let them know that, as sad as it is, death is a part of life — and use that as a way to talk about using the time we have well. Talk about Chadwick Boseman, the life he led, the roles he played, and how he used his fame to help people. Explain that he led a good and fulfilling life and that we can always remember him by re-watching his movies.
Don't diminish their feelings
It might be tempting to brush off this loss as something that's not really real for them because they didn't know Boseman personally. But kids often can't distinguish between a fictional character and the real person; for many children, Chadwick Boseman was the Black Panther. He was King T'Challa. By losing him, they lost someone they loved and admired.
So don't try to downplay what happened or shut down their thoughts. Let them express their feelings, even if it means crying. Be their safe space to be open about their grief, and don't try to fix it. Just be there to support them, and let them know it's okay to be sad.
Honor his legacy
Chadwick Boseman wasn't just a hero on screen. Off-screen, he used his celebrity to help others. Boseman died of colon cancer, and even as he was fighting this awful disease, he kept portraying powerful roles, like Jackie Robinson and T'Challa — and would use those roles to life the spirits of others fighting cancer, like patients at St. Jude Children's Hospital. He helped raise money for children's charities and actively supported the Black Lives Matter movement.
One way you can help your kids is by explaining to them that we can honor Boseman's memory by carrying on the torch for him. I personally believe it's never too early for kids to learn about giving back, and Boseman's death can be a launching point to help kids make donations to cancer charities, to learn about racial acceptance, and to give back to the world around them. I didn't know Chadwick Boseman, but from what I do know of him, I think he'd love knowing that his life inspired countless others to continue his efforts to make the world a better place.