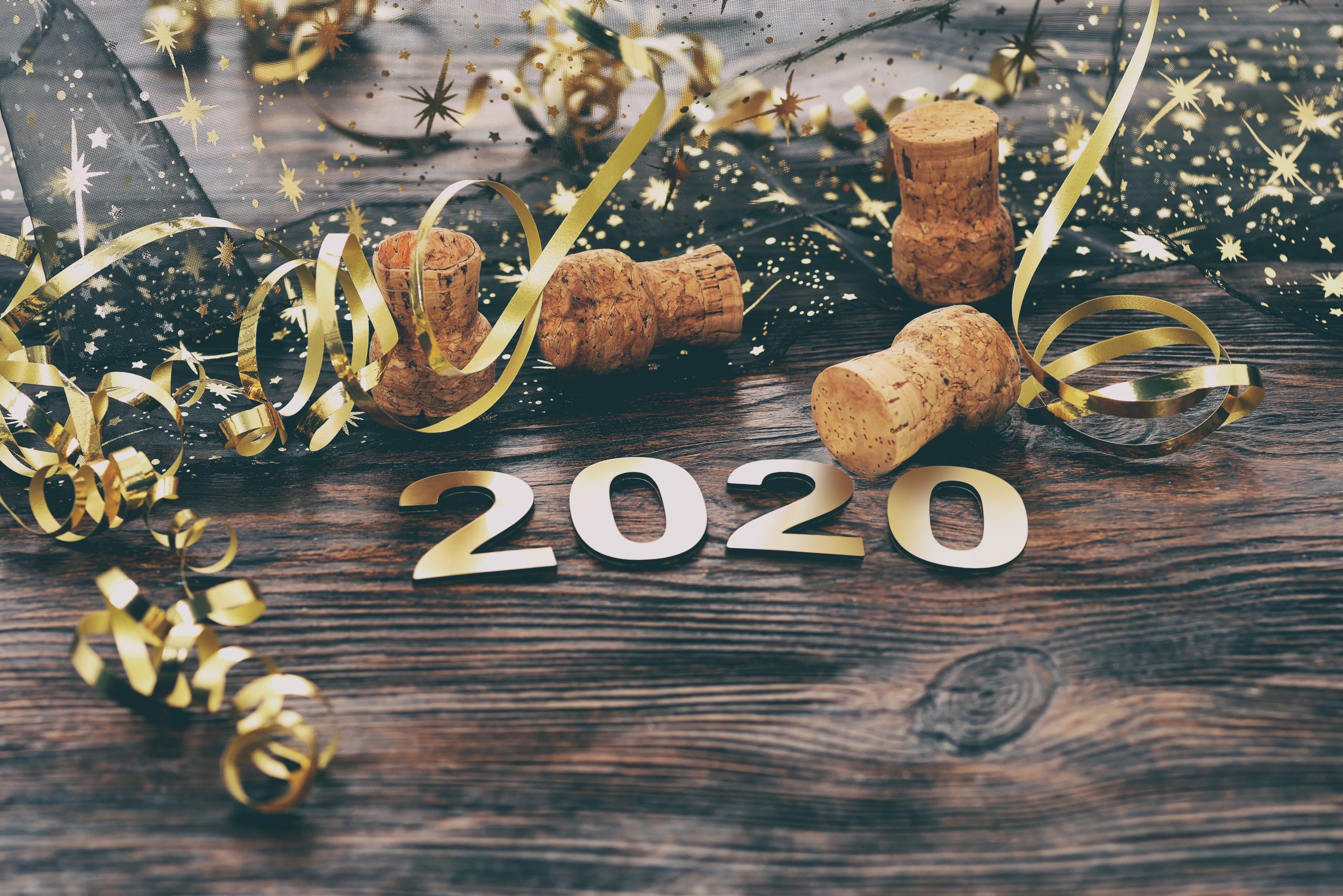 It's about to be the year 2020, which means a lot of people have one very exciting decade in mind to celebrate. That would be the Roaring '20s, which has been having a major moment in recent years. Even here in Jacksonville, we have places like Prohibition Kitchen, the Ice Plant, and the Volstead popping up to take advantage of 1920s fever. Gatsby parties, flapper dresses… it's all hot, and there's no better way to celebrate the second coming of the Roaring '20s with an epic themed party. Whether it's meant to be family-friendly or for adults only, here's your guide to throwing a party everyone will remember.
Decor
Here's a fun fact: People in the Roaring '20s loved theme parties, so don't be afraid to really get into it. For the outside, you can use a printer to make a "misleading" sign, much like a speakeasy. With some spray paint and cardboard, you can make a screen of sorts for your door and cut a peephole into it. If you want to be really extra, you can always board up your windows to give the house an abandoned look — can't let the Prohibition agents shut your speakeasy down! — with all the decadence hiding inside. Even more fun would be to make them go around to the back door, because after all, during Prohibition, people didn't just stroll right up into a bar. They had to sneak down alleyways or through false business fronts. So whatever you do with your entrance, get creative! And have a password required for your guests to gain entry.
For the decor inside, think lots of low light with tons of dim lamps and candles everywhere, little tea lights in martini glasses and twinkle lights. Balloons and balloon drops were popular in the '20s, as were potted plants. Keep a silent movie on the TV in the background, too. And your drinks (more on that later) can even add to the decor; the phrase "bathtub gin" came about because people would make gin in their bathtubs. You don't want to do that exactly, of course, but you can fill up your bathtubs with ice, or use these adorable bronze tubs scattered throughout the house with ice and drinks inside. Drape strings of pearls and peacock feathers everywhere, which were both hip during this decade.
Music
You also need the perfect playlist to really set the mood. Jazz is definitely needed for any good '20s party, but you can make a combination playlist consisting of vintage jazz standards with modern takes. Electro swing is an awesome genre of music I discovered that's perfect for these kinds of parties. It combines classic swing or jazz with house, EDM, or hip-hop. I'd mostly recommend staying away from The Great Gatsby soundtrack, minus this song from Fergie — it's a must-play for any '20s party playlist!
[youtube https://www.youtube.com/watch?v=0ZgjmE6xdaw&w=640&h=355]
To make it even better, use a retro gramophone speaker, like this one on Amazon. It keeps with the vintage vibe, but the bluetooth wireless capability keeps you solidly in the 21st century.
Edibles
Food for a '20s-themed party can be surprisingly simple. It's because many of the foods we eat now were actually "invented," so to speak, in the '20s, and so while they're easy for us, they were exciting then. The biggest thing is to think small. Finger foods are key, and here are some trendy ideas straight from the speakeasy era itself:
Tea sandwiches, especially with fillings like chicken salad or egg salad
Shrimp cocktail
Deviled eggs
Lemon cupcakes
Cheese and fruit platters
Devil's food cake
Oysters Rockefeller
Stuffed mushrooms
Clothes, Makeup, and Hair
When people consider 1920s-inspired style for women, they usually think super short, slinky, beaded dresses. Unfortunately, this is all wrong. Yes, flappers were known for wearing short dresses, but it was only comparatively short; remember the movie Titanic? It's an extremely period-accurate film as far as costuming goes, and that was less than 10 years before the Roaring '20s. So less than 10 years earlier, women were still covering up very, very much of their bodies. Showing their ankles and calves was considered shocking and scandalous, but even then, your average flapper wasn't wearing miniskirts or even showing their knees. Vintage Dancer is a great historically accurate site with pictures, fashion plates, and illustrations of what people wore in the '20s, both men and women, as well as links of where to buy outfits. But, the short version? You want sleeveless, loose, dropped waist dresses with lots of beading, sequins, or feathers. Long, layered pearl necklaces are a must-have, as well as drop earrings, and lots of bangles.
For the hair, whatever length you have, finger waves are a sure bet no matter what. Obviously, the '20s was known for bobbed hair, so if your hair is long, you can pin it up in a faux-bob. If you don't want to do that — and plenty of women in the '20s absolutely kept their hair long — Grecian-style updos were popular. As for makeup, before the '20s, women didn't wear makeup. It was considered vulgar. What does that mean? Well… it means that by today's standards, women weren't very good at makeup! It's all about being over-the-top. Heavy, dark makeup for eyeshadow, heavy kohl eyeliner, long lashes, and dark lips are perfect. You want your skin to be pale, and your cheeks to be rosy. It's extra, but that's the '20s, isn't it?
Drinks
It may have been the Prohibition era, but the drinks were still flowing freely, and a lot of the cocktails we enjoy today were born back then. The reason why was mostly out of practicality; a lot of liquor had to be crudely made, at home or in secret, meaning the alcohol did not taste good. Cocktails were made to mask the taste of the harsh liquor. Some cocktails to have on hand would be the mint julep, gin gizz, gin rickey, gin blossoms, and gin punch. (Yes, gin was big.) Absinthe, moonshine, and champagne are also perfect.
For non-alcoholic beverages, lemonade is a big one, and if you're aiming for a family-friendly party, then mocktails would fit perfectly with the theme.
Activities
Finally, there's the question of what to do with your guests for fun at the party. Dancing is the obvious answer; brush up on the Charleston, because that was the biggest dance craze around. If it's a daytime party — again, totally possible to have a family-friendly '20s bash! — then lawn games are on theme and tons of fun. Get yourself a croquet set or bocce ball set and take the party outside. Card games were also really big, especially bridge. You can also play dominoes, Yahtzee, and Bunco, which, again, were very popular at the time.
Finally, make sure to have an end game for the party, and enlist a couple of friends to do the honors of adding to the vibe — they can dress up like Prohibition agents and do a raid on the party, chasing everyone out (in a fun, silly way!) to end the party with a bang.
What are your tips for an epic theme party?