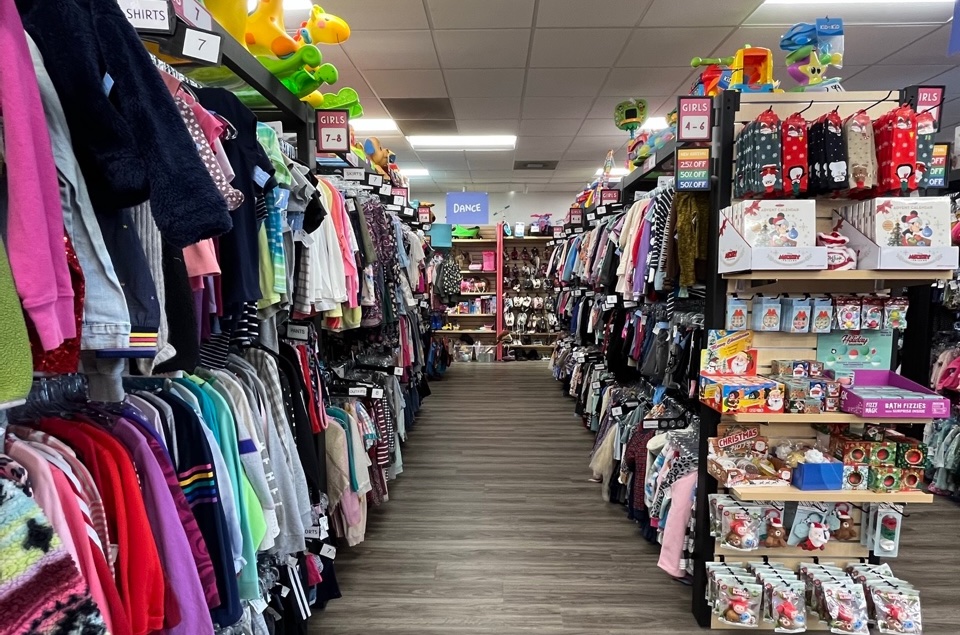 Let's face it: Kids are EXPENSIVE. One easy way to save a ton of money on kids' items is by thrift shopping. Unfortunately, thrift stores have always gotten a bad rap. People assume the items you can find there are old and dingy, poor quality, and that you need to devote hours searching through countless racks and shelves to find that one "needle in a haystack" piece that is worth purchasing. I'm here to convince you otherwise. If you aren't yet a thrift shopper, here is why it is actually very worth your time to check out your local kids' thrift/resale/consignment store.
The quality is much better than you are expecting.
Many thrift stores only accept gently-used or like-new products. Items have to be clean, clothes can't have rips or stains, toys need to have all their pieces, etc. You can even find plenty of items that are brand new with original tags! Kids (and babies especially) grow so quickly that often they are already on to the next size before they even have a chance to wear that new shirt that Aunt Karen bought them.
Save a ton of money compared to retail prices.
As mentioned above, kids grow out of clothes quickly, so why spend a fortune on brand-new clothes that they may only wear two or three times? For example, a pair of pants that cost $20 at Target may only cost you $5 at a thrift store. Now you've got $15 extra in your wallet to spend on diapers or daycare. The savings is a no-brainer. And it's not limited to clothes and toys. Save on items for a new baby like cribs, swings, baby carriers, strollers, and more.
Afford higher-end brands while thrift shopping.
This one is two-fold. Have you been wanting to buy your kid a pair of Nikes but can't justify spending $50+ on a pair of shoes for a 3-year-old? Chances are you can find a pair you like for $20 or less at a thrift store. Can't find what you're looking for? Buy most of your kids' stuff used and you will have that extra money to spend on Nike, Vans, Gap, Ralph Lauren, and other brands you want.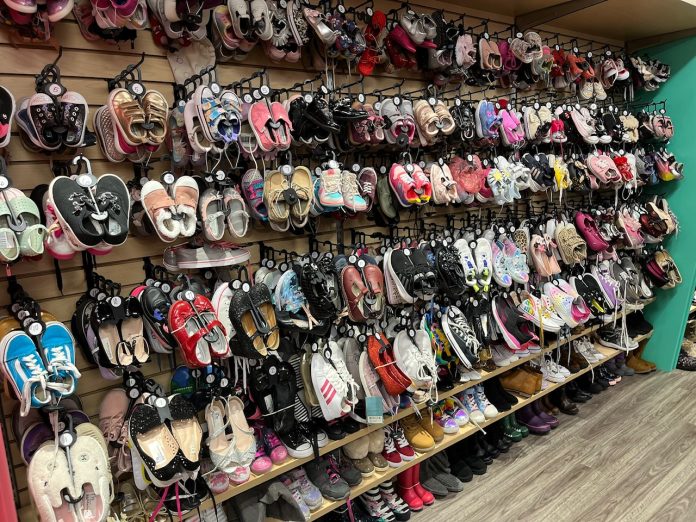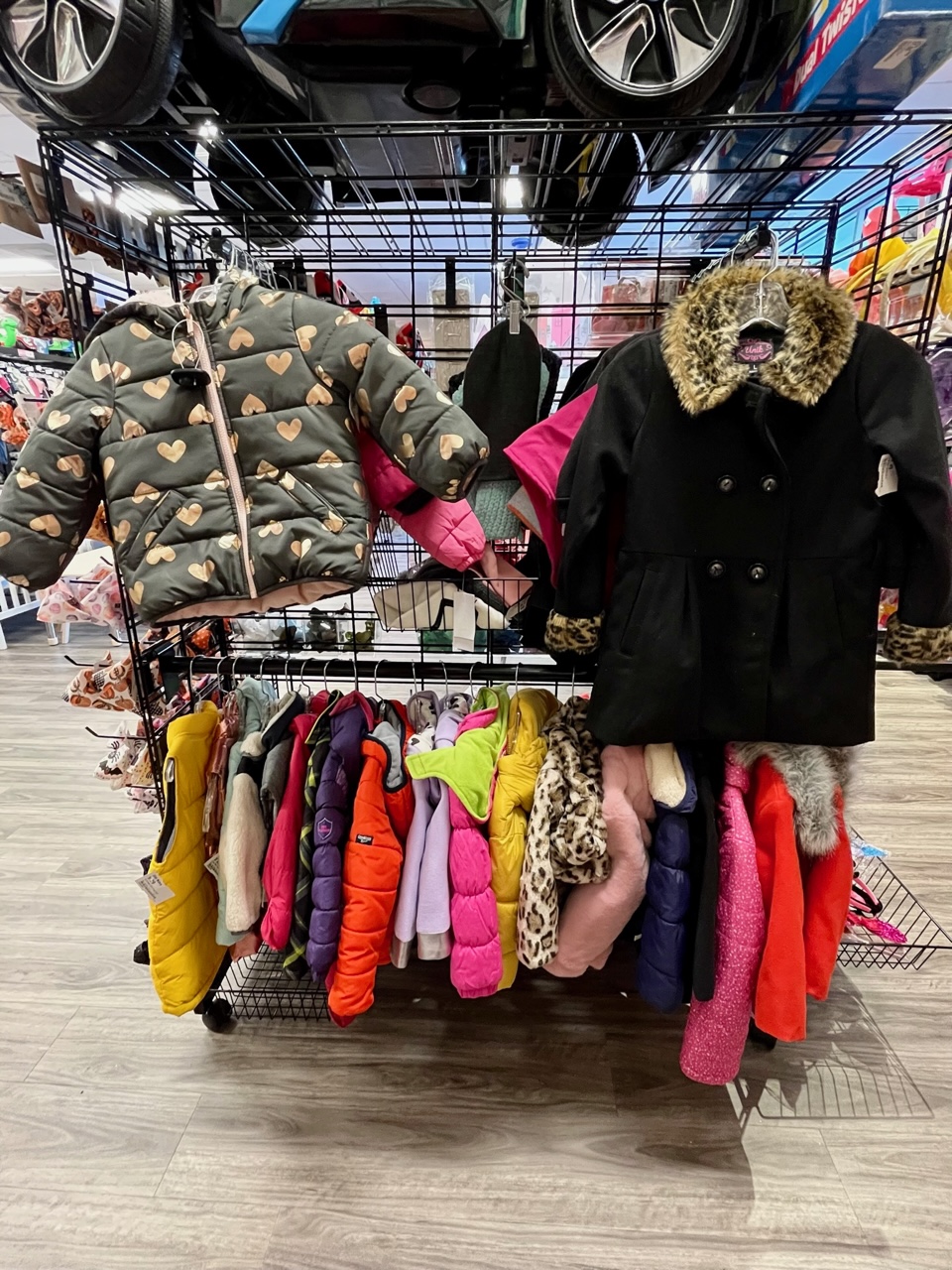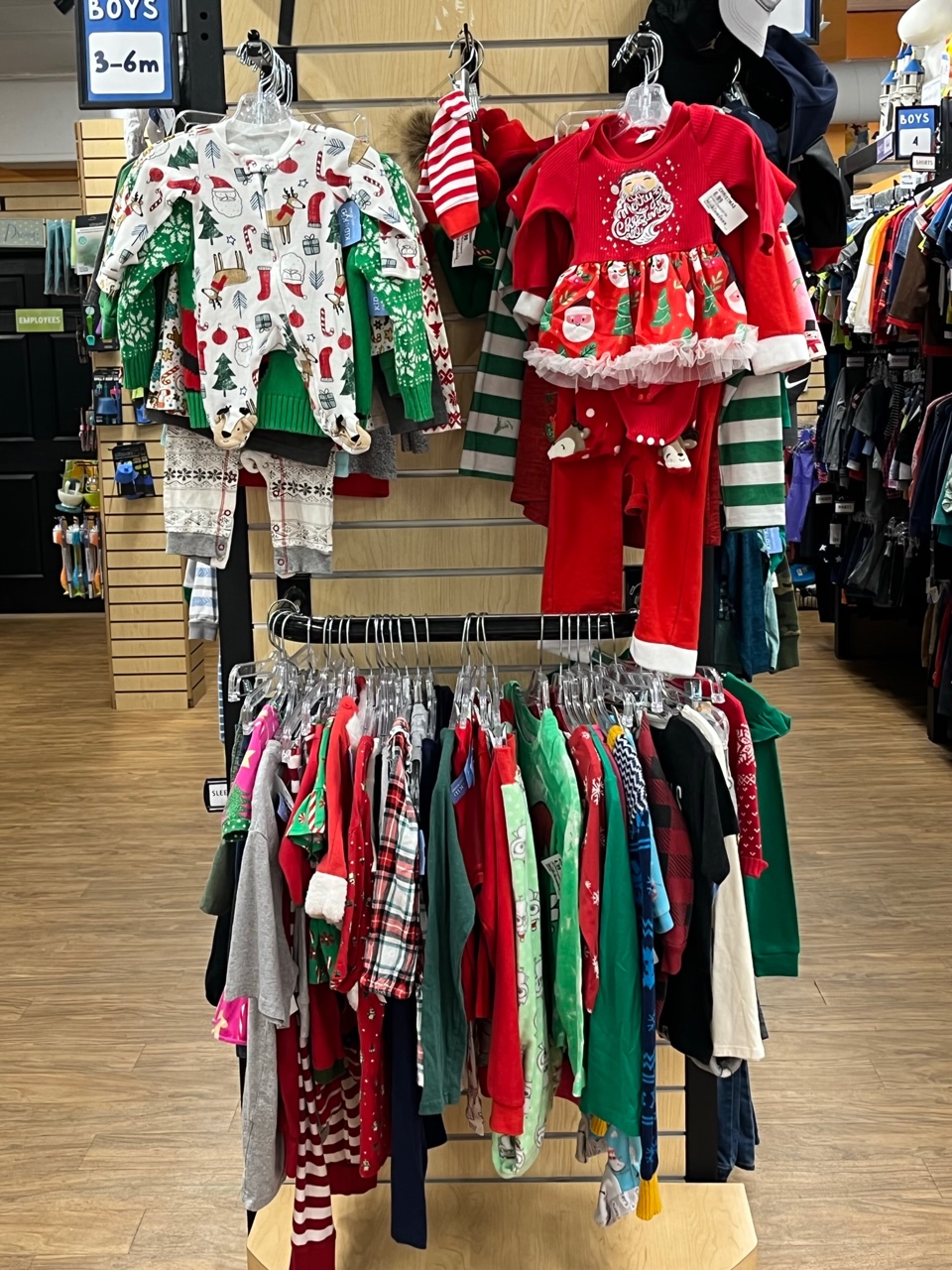 Sell your stuff and make some money.
Where do you think the items sold at thrift stores come from? People just like you! Is your house cluttered with toys? Are your kids' closets filled with outgrown clothes? Do some spring cleaning and sell your stuff to a local thrift/consignment store. You make some extra money while helping other families afford products that may otherwise be out of their price range.
You are helping to reduce waste.
Clothes or toys that may end up in a landfill otherwise have a chance at a second life with a new family in your local community. Plus, you are reducing your own carbon footprint by buying used.
Find unique items.
Thrift stores are such hodgepodges of products that you never know what you are going to come across. Find items that originally came from stores you may not have shopped at before or brands you've never heard of.
Ready to give thrift shopping a try? Here are a few of the local kids' thrift shops you'll love:
Kid to Kid
13500 Beach Blvd., Suite 33
Jacksonville, FL 32224
10601 San Jose Blvd., Suite 112
Jacksonville, FL 32257
kidtokid.com
Amber's Turn
1541 Atlantic Blvd.
Neptune Beach, FL 32266
ambersturn.com
Once Upon a Child
9400 Atlantic Boulevard
Jacksonville, FL 32225
9735 Old St Augustine Road
Jacksonville, FL 32257
13141 City Station Drive, Suite 108
Jacksonville, FL 32218
6000 Lake Gray Blvd, Suite 16
Jacksonville, FL 32244
onceuponachild.com