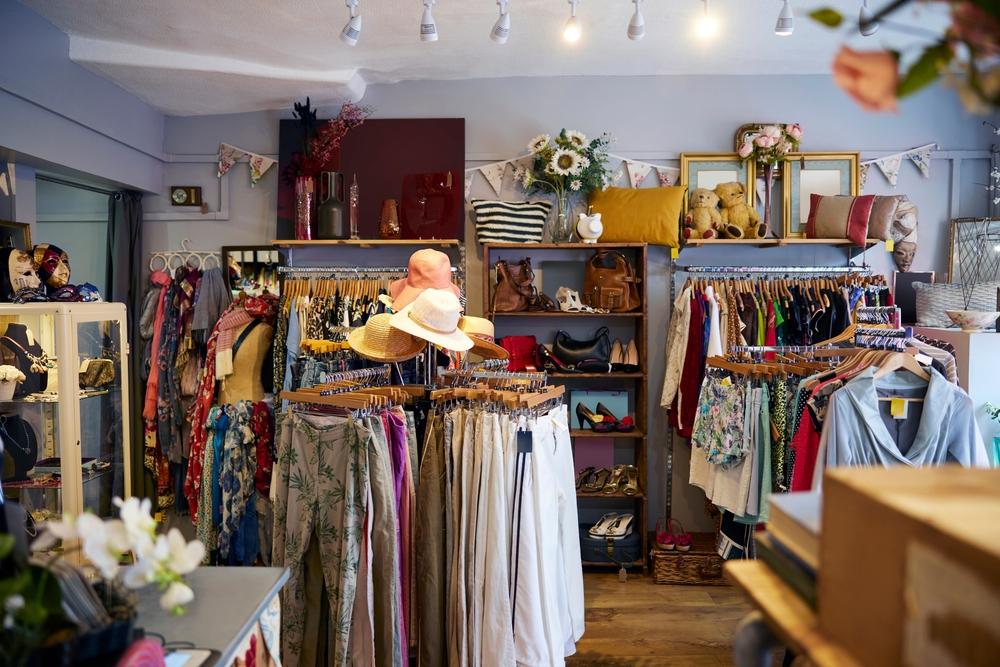 As the saying goes, one man's trash is another man's treasure. That is especially true at thrift stores where bargain shopping is endless, and sometimes you can find amazing deals and hidden gems on things at a fraction of the price.
There's even a national holiday to celebrate thrift store shopping (August 17!), which is intended to rally support for local thrift shops and raise awareness for charitable organizations, as many of these shops aim to help those most vulnerable in communities and give back to the needy.
READ: 6 Reasons Why You Should Consider Thrifting
Take my favorite thrift store: Hope's Closet Thrift on the corner of San Pablo Road and Beach Boulevard (a second location is on Commerce Center Drive). I pop in about twice a month and always walk out pleasantly surprised with my findings. Last month, I found the cutest Betsey Johnson animal print peplum dress for $7. It appeared brand new or very gently worn, and I snapped it up in a heartbeat. I also picked up an unopened Buzz Lightyear toy that is probably $30 brand new and I paid only $5. Books are four for $1, and if your family reads as much as we do, this is worth the visit alone.
READ: Conscious Thrifting for Trendy Styles
Thrift store shopping does require patience. It can take a while to sift through the many clothing racks and other departments if you're just browsing. I tend to look specifically for books and toys, extra pairs of kids' shoes (because their feet grow so fast, and it's good to have "play" shoes to save wear and tear on nicer shoes), and water bottles (because we lose about one a week). This way I don't feel bad if something breaks or gets misplaced. I can get 10 things for the price of one sometimes, and that is a steal! Plus, there is leftover for things I want to buy new.
There are quite a few thrifting options around the First Coast.
While there's no "perfect" day to shop second-hand stores, many regulars swear by shopping early on Mondays and Tuesdays. Homeowners tend to drop off garage sale leftovers or do "spring cleaning" on Sunday nights, making for new finds. Plus, the weekends are more crowded shopping days, so stores look to restock early in the week.
For some, shopping at a thrift store isn't just about the savings. Instead, it's about finding that diamond in the rough. And, while thrift shopping helps the budget, it also helps the environment because every item purchased from a thrift shop is one less item in a landfill — so you're recycling without even knowing it!
What's your go-to thrift store around town?