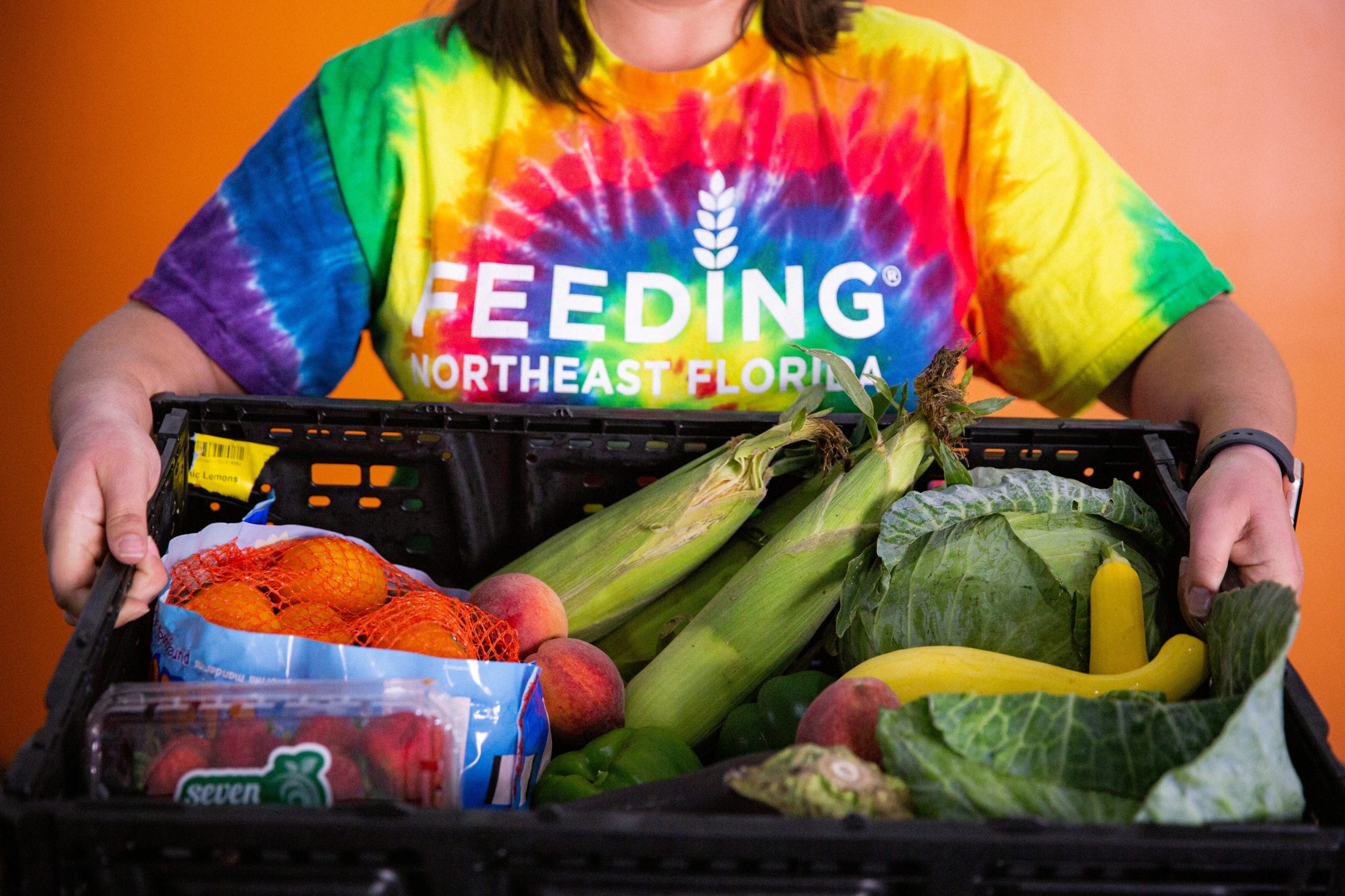 As parents, we've all dealt with the consequences of overly hangry children. Maybe we forgot to pack a snack for our outing or had a late practice delay dinner. We've seen firsthand what a brief lack of food does to young bodies and minds, and it is NOT. GOOD.
Now, imagine if your child had to skip a meal, or several, every week. It's difficult to think about, but hunger is a very real issue that many families in our community deal with on a daily basis. Rising housing rates and inflation are making it even more difficult for many to make ends meet, causing some to opt out of meals just to get by.
September is Hunger Action Month, an annual observance when people and organizations all over the country come together to address the silent crisis of hunger in our communities. Started in 2008 by Feeding America, the campaign brings awareness to hunger and food insecurity across the nation. In our area, Feeding Northeast Florida is leading the effort to highlight hunger here on the First Coast. 
I think one of the most shocking things about hunger is how prevalent it is, but often unknown. Your neighbor, your coworker, your friend could be suffering from food insecurity, and you'd never suspect it. Currently, Feeding Northeast Florida serves over 85,000 people every day, equal to one in seven adults and one in five children in the food bank's eight-county service area. 
How You Can Help
But, there are plenty of ways you can take action this month and beyond to help fight hunger in our community:
Make a donation. Feeding Northeast Florida is able to purchase food at a discount, so just $1 provides six meals to your neighbors in need. Donate here.
Share on social.

Show your friends how you're helping #EndHunger during #HungerActionMonth.
Advocate for change.

Talk to your local elected officials about the need for charitable food assistance in our community.
Volunteer your time. Make a direct impact by sorting food in Feeding Northeast Florida's warehouse or assisting with mobile pantry distributions. Click here for ways you can help volunteer.
Wear orange.

Bring attention to the issue of hunger by donning orange on Hunger Action Day, September 23.
To find out more about what Feeding Northeast Florida is doing for Hunger Action Month, visit FeedingNEFL.org/HungerActionMonth.