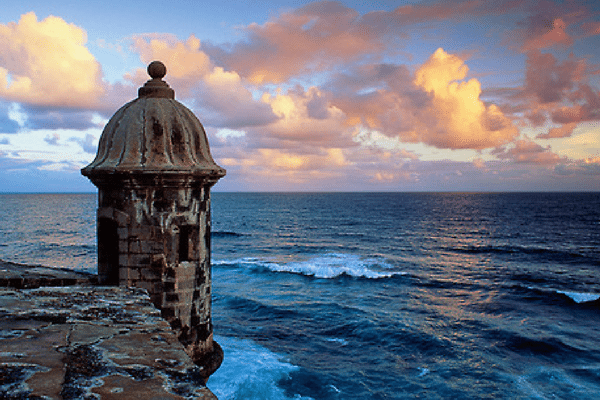 When you first glance at me, you don't see it. It's okay, most don't. But the minute you hear me talk with my family, you know — I'm a Puerto Rican through and through. I was born to Puerto Rican parents and lived there the first few years of my life. While most of our family stayed in Puerto Rico, my immediate family left the island when I was young. My dad was a physician in the Army, so it kept us traveling all over the world.
My dad's job didn't keep us from going back to the island we considered home every year. Even when we lived in Germany, we would go home for the summer. Every year we stayed at our abuela and abuelo's house for weeks at a time. We looked forward to long days at the beach and hot summer nights sitting out on the porch, listening to the coquí echo through the night, and playing cards and dominoes while the neighborhood kids rode bikes up and down the street. Every porch had a rocking chair with a mami or abuela rocking on the porch watching the kids play in the yard. One of my favorite memories during the summer was staying at my uncle's beach house in Luquillo. We spent all day at the beach and then cooked out in the backyard at night. Right when the sun would start to set, the kids would set out armed with flashlights and buckets to dig for crabs. So many fun memories!
Why do I tell you all this? Because my little island will never be the same. Laughter has turned into anguish. Coquís are now silent. The moon is the only light seen across the mountainous skylines. The nights are no longer bustling with neighbors playing cards. Everyone is inside because it's now too dangerous.
To hear about and see the devastation in Puerto Rico is unimaginable. Hurricane Irma left them without power, estimated for months at a time. Hurricane Maria has now left them with one of the most devastating hits to the island in the last 50 years.
My family there rode out the storm. The seemingly endless hours of whistling from the wind was horrendous. My aunt sent me video of the the wind trying to bust down her door even while it was locked, like an angry ex-boyfriend trying to come in. She ended up barricading the door with a bookcase and a chair in case it shattered. Her gate was pulled right out of the cement, as if you were lifting a flower from its root out of dirt. After the eye passed, my cousin and many other men in the neighborhood joined forces and went around removing storm debris that was clogging drains. My cousin is about 6'2″ for reference, and you can see the water hitting him at chest level.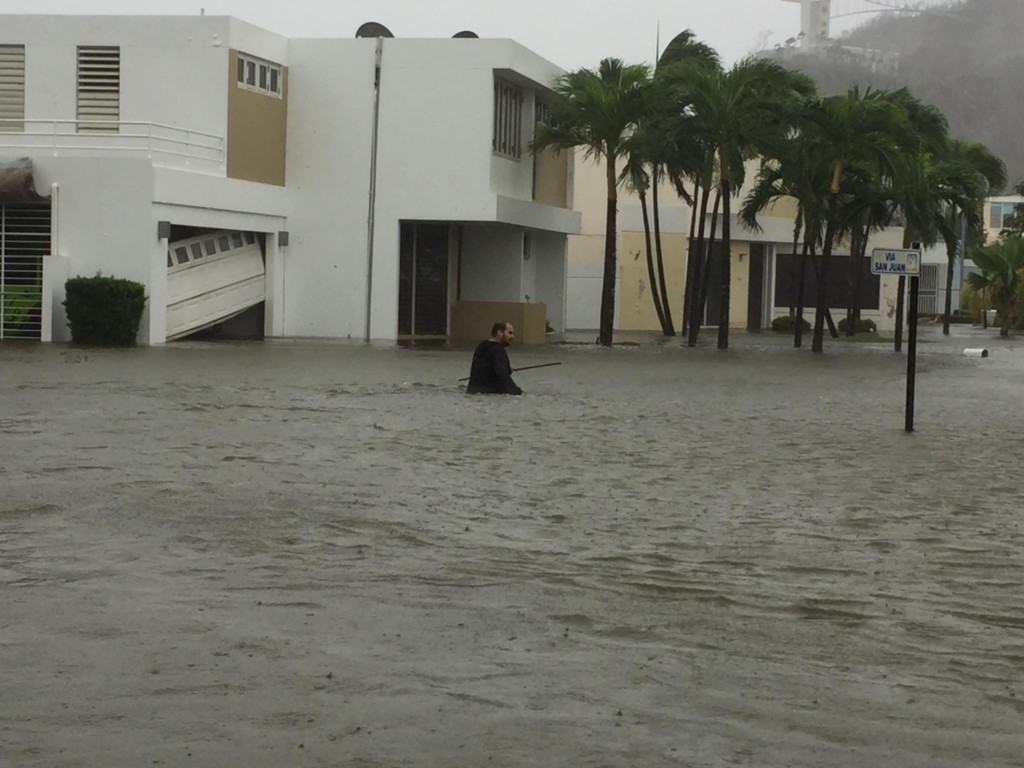 Since the storm hit, they've limited water usage to 30 minutes per day, and they have to stand in line to take a shower. Can you imagine? Good thing my cousin and his friends are creative. They built a shed with loose materials and use pool and rain water they've collected and rigged to come through — the entire neighborhood uses this shower now.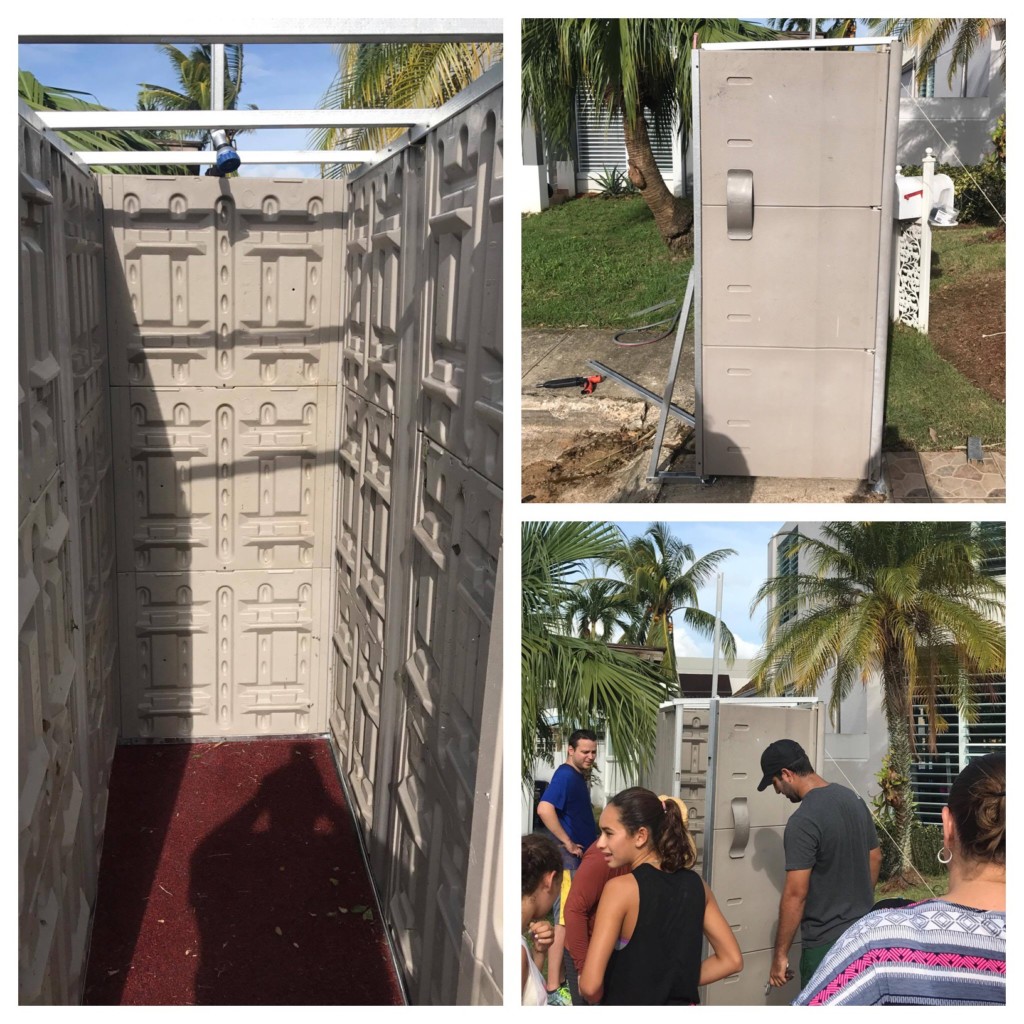 This is just one story. There are so many, and some I won't share because they're simply too sad. My point here is this — our island needs help!
Living in Jacksonville, we are limited in what we can do. Right now in Puerto Rico, the mail isn't working. Amazon isn't working. But, there are organizations that are networking with other companies down in Puerto Rico to send and receive. The problem lately is on the receiving end. If there isn't anyone to pick up what's being sent, it gets in the wrong hands and the families never receive the goods. It's an awful situation, but it's real and raw.
How You Can Help
If you feel compelled to give and help out, here is a way you can this weekend.
The Puerto Rican and Hispanic Chamber of Commerce will be accepting donations at their Hurricane Maria Relief Drive at the Jacksonville Landing on Sunday, October 1, 11 a.m. to 6 p.m.
The primary items that are desperately needed at this time according to family and friends who live down there are baby products, feminine products, batteries (C and D), flashlights, radios, hand sanitizer and canned food. These items will be sent via secure crates to the island. Our friends in Puerto Rico have a long road ahead, but with our aide, we can help them a little bit at a time.