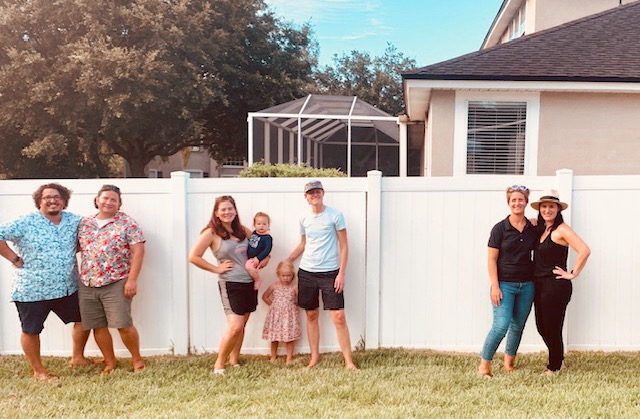 With social distancing and travel restrictions in place, this year has been a challenge in keeping friendships afloat. I always joked that I was not someone who likes hugs (and I know I'm not alone), but during a year where not only could I not hug anyone because the threat of actually hugging them could bring illness, I wish I had hugged more people when I had the chance. I am really proud of my social circle's adaptability, and here are some of the things I hope we all keep in the post-COVID world.
Door drops. We all got really creative with drops-offs this year. At the beginning of the pandemic, I once woke up to a pack of gold tissue-wrapped toilet paper on my doorstep. We've gotten potted plants to remind us that spring will come and life will continue, amazing jars of add-your-own spirits from Camp Craft Cocktails to enjoy "together" as we streamed live music, and more bubbles, sidewalk chalk, art kits, and snacks that contributed to the "quarantine 15" than I can count. While we may have all been out of sight, we made sure that no one was out of mind.
Care packages. Too far for a door drop? No problem. Kicking it back to summer camp and college years, we sent out care packages to long-distance friends. I love the affirmations that appear on ZOX elastic bracelets, and I combined those with mini self-care kits of nail polish, chocolate, fuzzy socks, and snacks, along with a card and stickers as if we were all 12 instead of 35–45 years old. No regrets.
Amazon. Oh, where do I even start with this? Amazon, I love you. From being able to recommend a book to a friend and then have it sent immediately, to overnighting snacks or pajama pants to someone having a bad day, or spending so much guilt money on teacher Amazon wish lists at back-to-school time, if Amazon was a person, our status would be "in a relationship." Or maybe, "it's complicated," if you ask my wife and our bank statement.
Cards. Good, old-fashioned letter writing. I tried to send cards and letters to friends this year. Texting is great, and I've worked really hard to get better at phone calls, but there is something about a handwritten note that seemed to create more connection. It definitely took a little more time, but it was worth it. Plus, there are so many card companies now that make snarky and inappropriate greeting cards, which is totally my jam.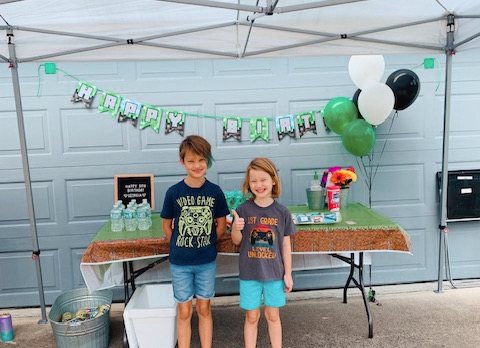 Yard parties. As the world has slowly started to reopen, we started socializing outside from a distance. Enter the yard party. If we were fancy people, maybe this would be considered a "garden party," but we are not fancy and we live in Clay county, so if I'm being honest, it is really a driveway party. Whatever you call it, it is fun, it is outside, and everyone stays apart. We invested in a 10×20 event tent last January and never would have imagined the amount of use it would get. We have been able to set it up, have people bring their own camp chairs and food/drinks, and set up a projector to watch movies together while remaining distanced, or have the Game Truck come for masked video gameplay. I cannot tell you how much I have loved having people over but not stressing out about cleaning my house because "Oh, sorry, can't go inside! PANDEMIC!"
There are many things that have been lost in the last year, but I am grateful that I was able to maintain, and in some cases grow, friendships. They say when things go wrong, you know who your friends are, and I will be forever thankful that as the broader world got scary and distant, my little world buckled down for the long haul and managed to pull in some new faces, too.
Next up, Zombie Apocalypse. We're ready.