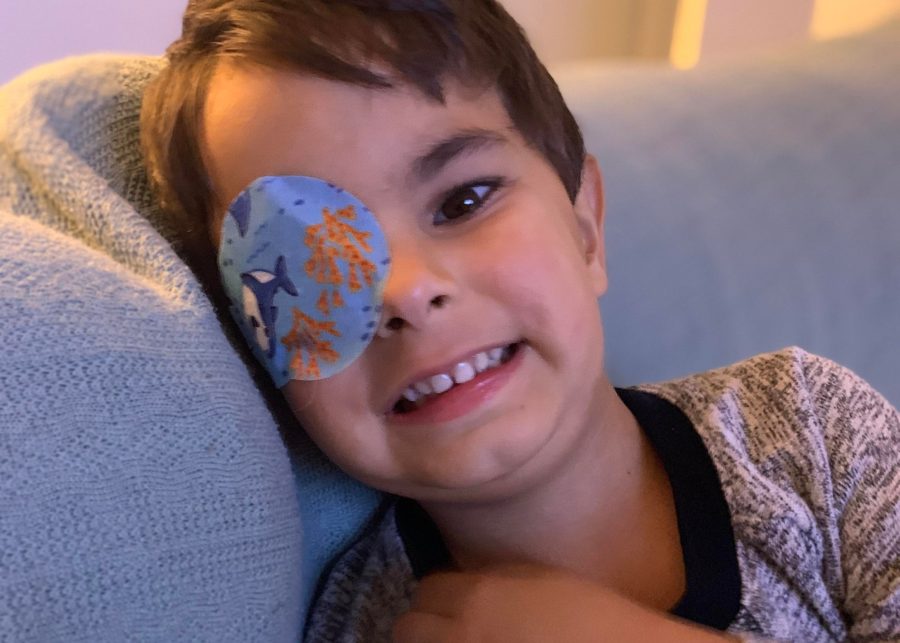 I first noticed it in photographs. My 3-year-old's left eye would appear turned in while the other eye looked straight on. Then other people started noticing and it started to happen more frequently where I saw it increase in his everyday activities.  
To be honest, I probably waited longer than I should have to seek medical care, but I was afraid of what would be required for treatment. There was no way he would tolerate eyeglasses.   
Getting to a diagnosis was not easy. A visit to a pediatric ophthalmologist is required. Have you ever asked a toddler to sit still, let people shine lights in their eyes, poke around and put drops in their eyes which then make them fuzzy, and then ask them to read letters on a chart, followed by another vision test on a different apparatus?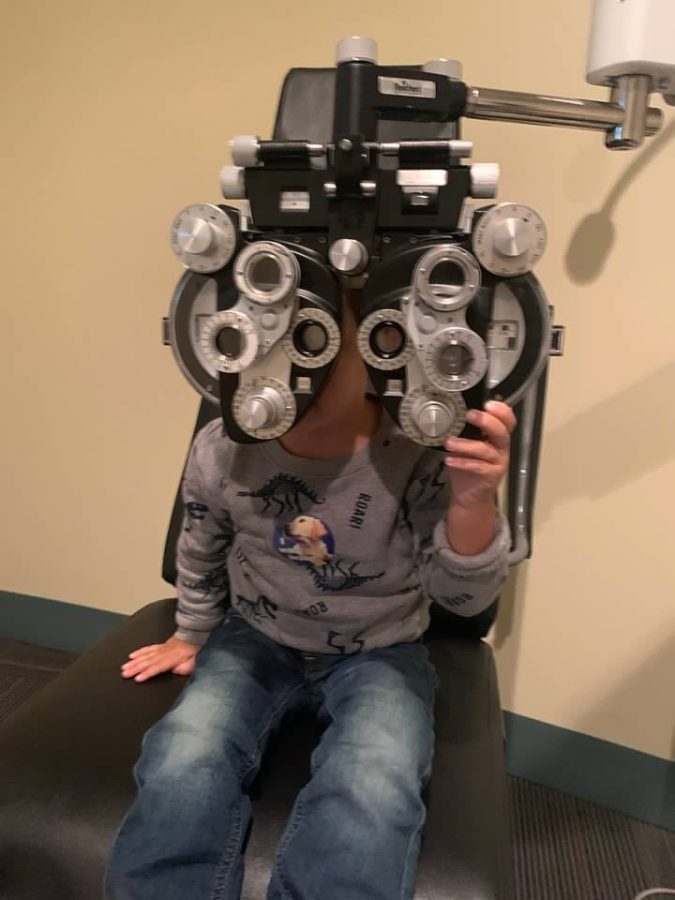 The diagnosis was strabismus or lazy eye – caused by one eye not properly aligning with the other and pointing in a different direction than the dominant eye. About four percent of children in the U.S. have strabismus.  
The doctor said since the glasses wouldn't be well-tolerated by a toddler and there was another effective course of treatment – we could try patching for four months. Wearing an eye patch over the dominant eye helps strengthen the muscles in the weaker eye.  
I immediately started questioning how difficult was this going to be? How many hours a day would he have to wear a patch?  
We are lucky. We only have to patch for one hour a day. The doctor said some kids have to patch for much longer periods of time – some all day long! We left the eye doctor's office with some really fun, kid-friendly patches that got my son excited for a few minutes. Until the patch stuck to his face. He wasn't having it.  
It took us a few days to get creative and get him to wear a patch. The first day was 5 minutes then gradually we added a few minutes with the help of a timer and marshmallows. We all wore a patch and made a game out of it – who could wear their patch the longest. Whatever we did worked.  
Some days are harder than others. The good news is it doesn't have to be 60 minutes at once – we can break it up, but I find if I can get him to wear it for about 10-minutes he tends to forget about it, and we reach our goal.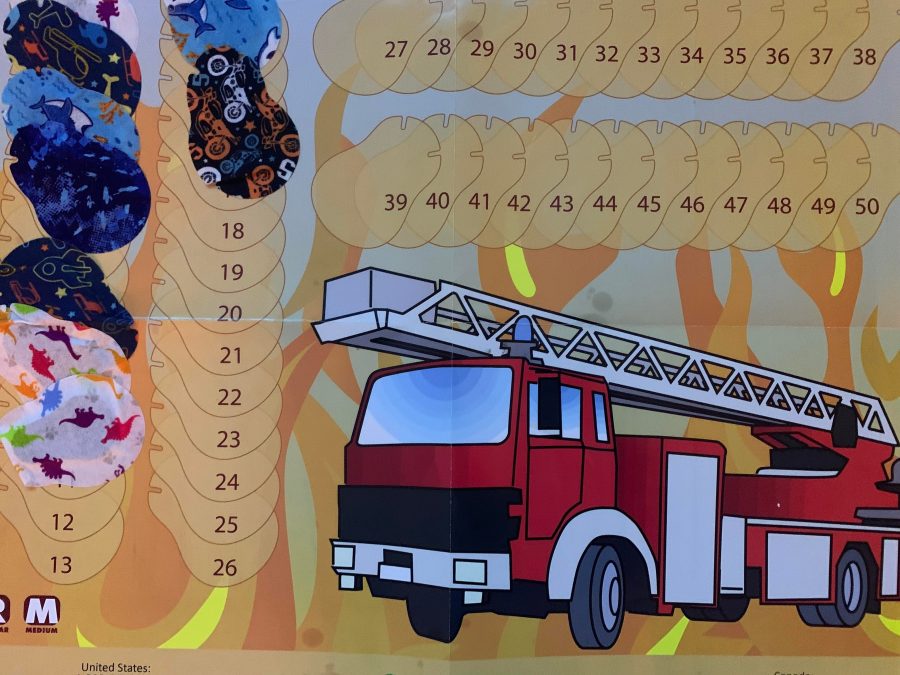 Here are some tips that helped us: 
Buy patches with fun designs on them. Amazon has different themes for boys and girls.

 

Start with small time increments and build on it every day.

 

Break up the time into 1, 2, or 3 sessions.

 

Get the family involved and have fun – think pirates and swords! 

 
Do something fun with the patch when they are done wearing it. The doctor gave us this firetruck poster with a spot for each eye patch and he gets to stick it on when he's done for the day. 

 

When all else fails, turn to small rewards or bribing. I just wrote a post about this, and eye patching took it up a notch until he got used to having to wear it.