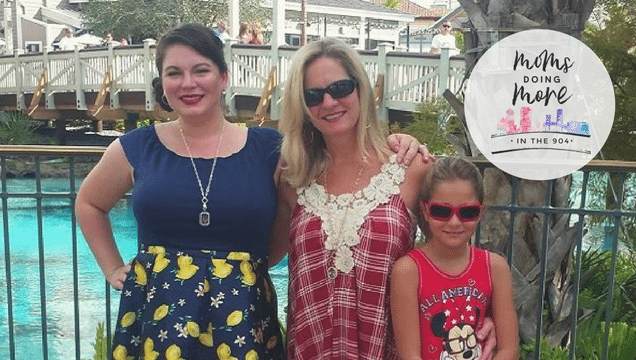 Shirley Fiano is a Florida native, born and raised in Jacksonville. She graduated from Sandalwood High School and married her husband, Tony, a Marine Corps veteran originally from Massachusetts. Together, they had three children: Cassy, TJ, and Frankie. Cassy is 34 and has a family of her own now, and Frankie is 10. TJ sadly passed away at the age of 18. Married at just 17, she started her career in banking as a young wife and mother, working as a teller at Barnett Bank while she went to college at night. She eventually earned her bachelor's degree from the University of North Florida, and has gone from being a teller to the senior vice president and retail banking executive for Ameris Bank, where she is responsible for developing and leading the strategy for the bank's retail delivery and access channels, including 100+ branches, a full-service call center, electronic banking, and more. In her over-30-year career, she has achieved certifications such as SPHR, or Senior Professional in Human Resources ("the senior most human resources certification for those who have also demonstrated a strategic mastery of the HR body of knowledge"), CAMS, the Certified Anti-Money Laundering Specialist ("a professional designation awarded to those who pass the CAMS exam and meet extensive experience and knowledge criteria"), and Six Sigma Green Belt.
She also served as a past president of Toastmasters International, was an adjunct professor for FSCJ, and received numerous awards. In 2002, she was given the Excellence in Leadership Award from Community Connections, and was also named Woman of the Year by the YWCA. In 2008, she was named a Woman of Influence by the Jacksonville Business Journal, and in 2009, was named the INROADS Business Coordinator of the Year by INROADS Jacksonville. In 2010, she was named the Ultimate HR Professional by the Jacksonville Business Journal. She has also served as a board member for numerous local business organizations, including the Jacksonville Chamber of Commerce and the FSCJ Business Advisory Council.
But Shirley didn't just devote her time and energy to her work; she also has made sure to spend much of her time giving back. She has served as the board chair for Catholic Charities, and has been a board member for Girls On The Run, Quigley House, and the Mayors Organization for Volunteer Effort (MOVE). Currently, she serves on the advisory board for Camp I Am Special, a summer camp for kids with disabilities that is a special passion for her, as her son, TJ, volunteered there every summer as a teenager as a buddy, as well as worked as a lifeguard. In addition to serving on the board, she also makes sure to spend one week each summer volunteering at camp. In her spare time, she loves to read, is a Disney fanatic, and sings in the choir at St. Joseph's Catholic Church.
What is the one thing that motivates you and pushes you to do more?
Aside from an inherent personality trait that's never satisfied with the status quo, that drives me to ask myself "what's next," I have defined my "mantra" — my own personal motto. It is "depend on me." Regardless of the role I am in at the time — mother, sister, banker, wife, leader, friend, citizen – I aim to ensure that those around me know they can count on me, that I will do my best for them and won't let them down.
What is the biggest challenge you've had to overcome?
There are very few challenges that I would say I have (past tense) overcome, but rather am continuing to overcome (ongoing, present tense). The biggest challenge for me continues to be defining myself by my role in life rather than as my own person. Because I like my work, I tend to throw myself into it and focus all of my discretionary effort into becoming a better leader. At the same time, because I want to raise healthy and well-adjusted children, I tend to devote all of my leisure time to their activities. At times that can leave me wondering who or where is "Shirley"? Taking an intentional time out to reconnect with myself, examine my personal goals, reflect on where I need to make adjustments helps.
How do you balance work, time with family and time for yourself?
There's really no such thing as balancing work and family. Any attempt to "balance" usually ends up with each getting the raw end of the deal. The pursuit of "balance" is an illusion, rarely obtained – "work-life balance" is the working mother's catch phrase. We cannot separate our work from our lives, and vice versa – work is a part of our lives, family is a part of our lives. Therefore, if we can't separate work and life, how can we balance them? The real issue, therefore, is time management and being proactive with how we spend our hours rather than reactive.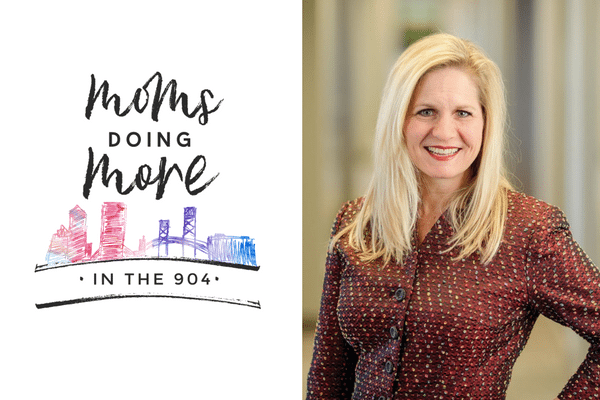 How do you define personal success?
Success is such an intangible concept, and my personal definition has changed over time. At one point, I defined success as the attainment of certain goals or milestones; then it evolved to include the impact or difference I make in other peoples' lives. Now, I've added a bucket list – how many items will I be able to accomplish in my life?
What advice do you have for other moms?
The best advice I have is to not listen to advice! Seriously, my advice is primarily for working mothers who feel that they are handicapped at work because of the demands of raising a family or handicapped at home because of the demands at work. My advice is simple — be intentional. Don't allow hectic schedules and multitasking to cause a dropped ball in either arena – we can't be everywhere all of the time. Keep a calendar and document deadlines, tasks and events for both work and family, and then make a choice. When conflicts arise — and they will — make an intentional choice about where to focus, where to be. I find that the resentment or guilt trips most working moms are on stem from missed opportunities in one of those two arenas. When the choice is "intentional" and not just something allowed to happen, the resentment and guilt are minimal. Take control – be intentional.
A question for Frankie, Shirley's daughter:
What does your mom do all day?
She talks all the time… in meetings and conference calls.
Moms Doing More in the 904 is a new series that highlights local moms who are making a big difference in our community. Want to tell us about an inspiring mom who is doing something great? Tag us on social media @JaxMomsBlog with the hashtag #MomsInThe904.