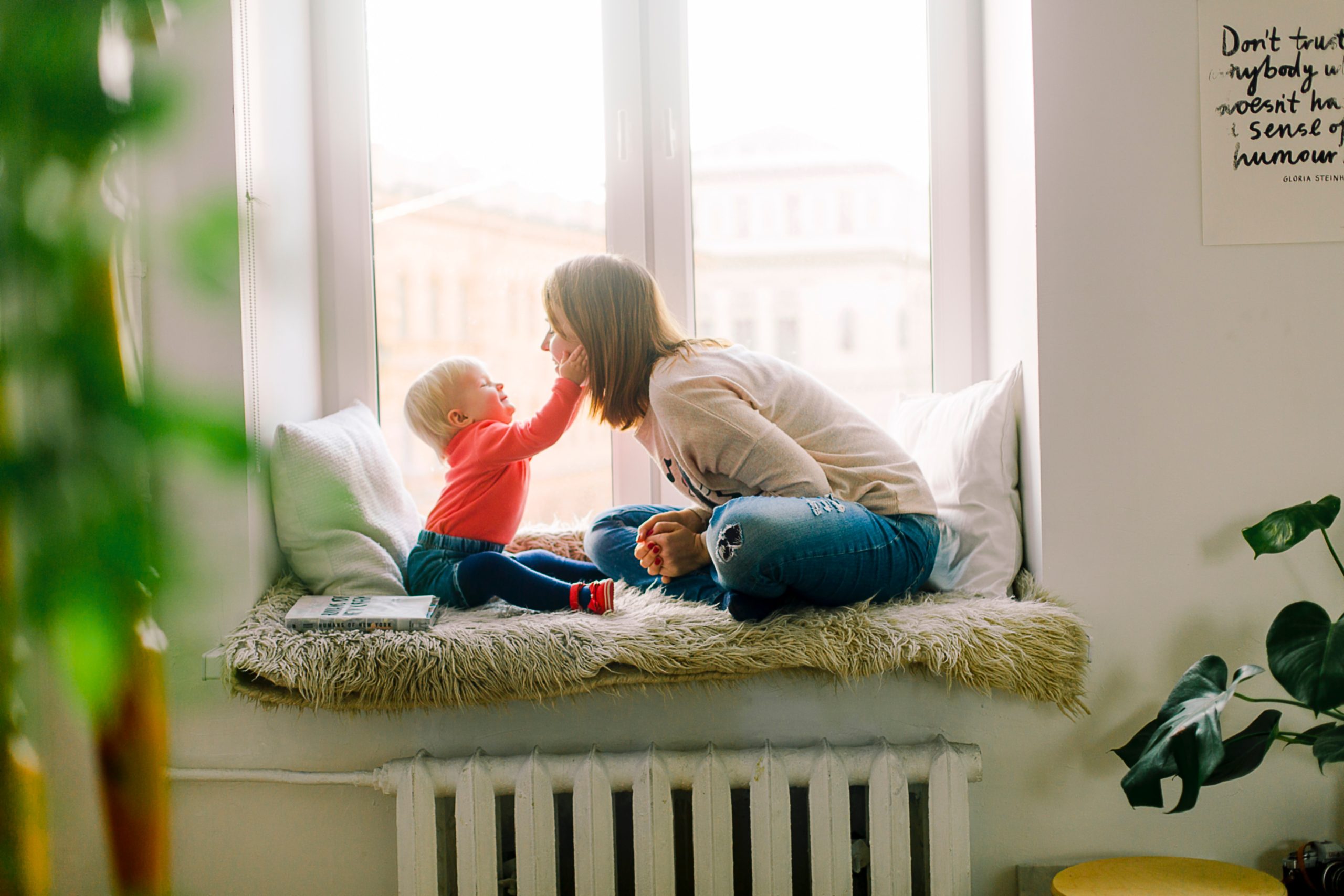 My younger sister, and only sibling, welcomed a sweet baby boy on March 7, 2020. Literal days later, the news about COVID-19 hit and turned the whole world upside down. Travel plans were canceled with the hope of a quick resolution, but as cases increased, we began the waiting game. Even though I've yet to meet my nephew (who lives nearly 900 miles away in a COVID hotspot), I have so much to say to him…
Dearest Nephew,
As I write this, you're almost 10 months old — just shy of a year! — and you currently know me as a face on a screen. It's definitely not the way I anticipated being introduced to you, but the year you were born was full of surprises that way. I'm hopeful that we'll be able to meet in person soon, but in the meantime, there are some things I want to tell you:
I eagerly awaited your arrival, more than you can imagine. Even though your parents drove me crazy not finding out if you were a boy or a girl, the only thing we all wanted was a healthy baby. And when you finally arrived (albeit a week late), you took my breath away! All that dark hair and those perfect cheeks — you stole my heart immediately.
I would have given almost anything to hold you after you were born, but keeping you (and our families) safe was more important. Still, it breaks my heart knowing that I'll never get those fresh baby snuggles or rock you to sleep. You'll likely be a toddler by the time we meet, and you'll be far beyond the days of staying stationary. 
Your mom is one of the strongest people I know. Having a baby is hard work, but bringing a child into the world during a pandemic is herculean. She doesn't give herself enough credit for mustering through the stresses of new parenthood without family help, aside from your awesome dad. And, I'm not quite sure how your mom has managed to go back to work with you still at home without losing her mind (no offense to you, of course). In short, you've got it made in the parent department, kiddo.
You are so, so loved. Your parents are obviously smitten with you, but you've got a whole doting family who've been loving you from afar all these months. I honestly had no clue it was possible to care for a tiny human who wasn't my own child as much as I adore you. It's hard to explain, really — but I hope one day you'll understand. 
I will not hold it together when I get to hold you. There will be tears. Lots of them. I'm anticipating being overwhelmed with all kinds of emotions when we finally meet, and you may find yourself in the same boat. And I'll apologize in advance because, sweet boy, I may not let you go for a good while. So, we can cry together.
You are worth the wait. As hard as it has been not getting to meet you, I know it will all be worth it when the day finally arrives. We'll certainly have some catching up to do, but I'll make sure we make every moment count. 
Until we meet,
Aunt B